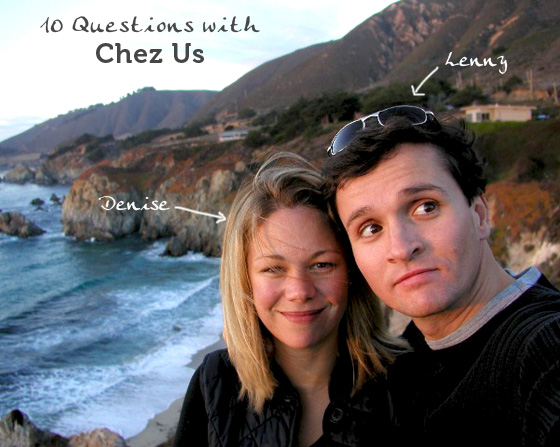 Its 10 Questions time again and I am extremely excited to present a lovely couple, full of life, loads of fun and filled with a passion for food, photography and far away places. Meet Denise and Laudalino aka Lenny of the beautiful blog Chez Us. I have been following their blog for a while now and have grown to love their light-hearted style of conversation and the different culinary adventures they take on. I thought it would be a fun idea to do a combined question feature when I approached "She" who cooks and "He" who critiques. Denise & Lenny were as excited as I was and had the answers to me with some gorgeous pictures in no time. I really enjoyed going through what they had to say, even made me laugh a couple of times. I hope you enjoy reading their interview as much as I did and don't forget to head on over to their blog Chez Us for some delicious recipes and mouthwatering photos. They also tweet on Twitter as chezus1. Go Stalk them!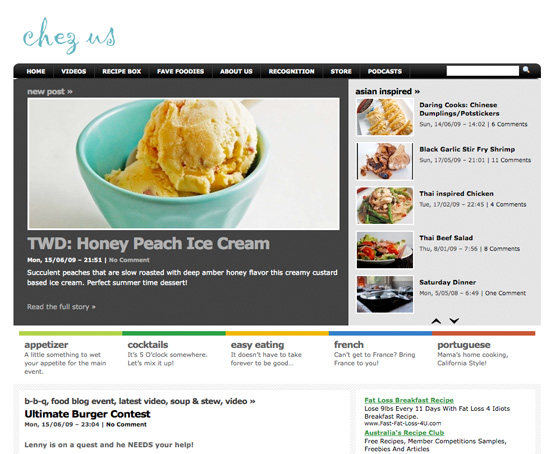 Thank You Denise and Lenny for doing the 10 Questions feature and making it so much fun! And away we go ..
1. Your latest food discovery?
We would have to say the latest discovery would be either Aged Black Garlic or Ramps. We have read about them and drooled over them, but never had the chance to actually get our hands dirty with them until recently. Aged Black Garlic is interesting as it is basically fermented garlic; how can something that has been put away to rot taste so incredibly fantastic – like caramel and garlic all wrapped together. The other food find would be ramps, not your traditional leek by any means. The tender and slightly sweet whites are amazing caramelized and added to risotto and the zingy green tops are great crushed with olive oil, asiago and toasted pine nuts to make a simple pesto.

Another food discovery that has peaked our interest is juicing and dehydrating. We have yet to actually incorporate it into our diet – "oh no, are we leaking something new on the horizon?" The biggest challenge for us, with this style of eating will be to make it appealing and not to come across as preachy or too "crunchy". Crunchy is not a bad thing, it just seems to get you into a conversation you may not want to be in. It's kind of like the vegetarian conversation. In any event, we are looking for ways to eat healthier and add extra vitamins and nutrients to our everyday diet. This was Lenny's idea and he is sure it will be short lived, but it is something new and different. It's great to explore new ways of nourishing our bodies.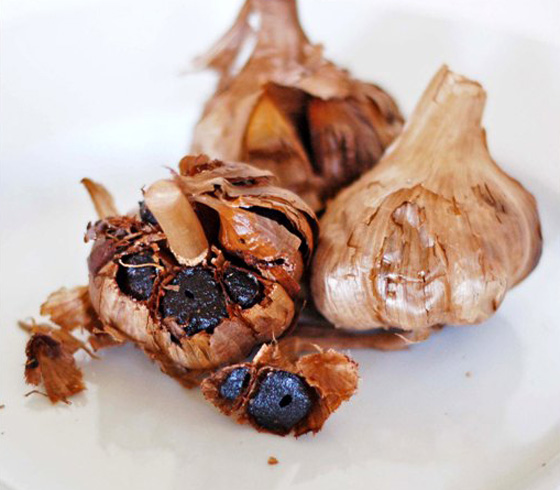 2. What cookbook has inspired you the most?
This is a hard question as I (Denise) don't really have one particular cookbook that has inspired me the most. I kind of take "bites" and pieces from each one and incorporate it into our own style. I guess if I had to pick one, it would be one of my Donna Hay books or her magazines; I love how she makes an outstanding meal out of a few simple ingredients, so easy and so beautiful. As a couple, we would have to say Jamie Oliver's latest book is very interesting and the layout is great and it is very thorough and educational. Definitely one we will use as a reference, time and time again.

3. Your fondest food memory?
Denise My fondest food memory as a couple would have to be the first time I cooked dinner for Lenny and he ate an entire baguette all within 30 minutes. It was supposed to last through dinner, it barely made the first glass of wine. Second Memory as a couple would be the time Lenny made dinner for me, just because. He cooked filet mignons with asparagus and a really lovely Chianti – it was delicious and so thoughtful!
Lenny I have a few. My favorite is when Denise first cooked for me. She was still cooking the meal and I ate an entire baguette before the main course hit the table. I love French bread!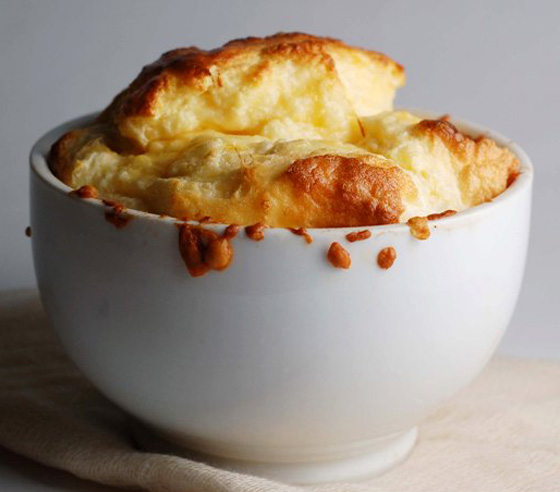 4. Your most trusty kitchen companion?
Denise My Breville Espresso Maker, I love it and could not get the day started without it; Lenny gave it to me for my 40th bday as I was dying to get back to Paris (our favorite city) and to a great cup of espresso.
Lenny Denise.

5. Quick, tell us 10 things that are in your fridge right now!
Denise Whole Milk, Brown Eggs, Real Butter, Veggies, Yogurt, Cacacha, Limón cello (homemade), POM, Pastry Cloth, Harissa.
Lenny My favorite Yogurt (Brown Cow Whole Milk) and a bunch of other stuff i'll never touch
6. One ingredient that frightens you the most? Why?
Denise Organs, being a Basque & Portuguese home, we should not be afraid to go there, but we both are. Memories of childhood where these ingredients were disguised in order to get us to eat them – "Come on, Mom, steak does not have bumps on it nor does it look like a tongue!"
Lenny All of them! Because I don't know how to cook, I just know how to EAT!
7. What are you doing food wise to be more ecologically responsible?
Of course we are trying to eat local and "sustainable" foods. That said, we believe "sustainable" in the way it is thrown around in conversation is, unfortunately, unsustainable. We are not convinced that only shopping at Whole Foods is going to cut it. The farmer's market maybe, but it really is not enough. Closing down a street and buying from farmers is great for community building, but they still had to bring all that wonderful food into the big city. We think everyone should strive to minimize the amount of industrial food; this is hard to do as even organic food has become industrial.

When we think about sustainable food, we think it should be grown in your back yard and your neighbor's back yard and their neighbor's backyard. Sustainability has to go hand in hand with self-reliance. This is hard to do when one lives in the city. What do we do? We buy from Whole Foods and try to make sure the products are within 100 miles of San Franciso. We do admit that we have a weakness for French wines and cheeses, which is a guilty pleasure, for sure. We also try to buy our produce from the Farmers Markets. We tend to eat seasonally which helps with keeping us local. There is a food blogging challenge every fall, that really helps you get a handle on eating locally, it is the Eat Local Challenge, we always enjoy participating in it. We also try to grow something every summer. Unfortunately, this year it is only herbs, maybe next year we will be able to add tomatoes, again, and maybe some fruit. Another way would be for us to build relations with local farmers and even ranchers; after all, it is not only about fruits and vegetables, there is meat and dairy to think about as well.

8. Which celebrity chef would you invite to dinner? What would you cook for them?
Lenny Jamie Oliver. Denise thinks he is cute.
Denise Yes, this is true. And also we both like his philosophy on eating ….. grow it, pick it and cook it, it is all about getting your hands dirty from conception to end. This is sustainability! And yes, he is cute, too! I would probably make my fall on recipe, roasted lemon rosemary chicken with baby potatoes, grilled asparagus drizzled with olive oil and sea salt, a green salad using baby red butter lettuce, radishes, cherry tomatoes, red onions, toasted pine nuts and dressing with white balsamic herbed vinaigrette. For dessert, a passion fruit and berry Pavola, our new favorite light dessert.

9. What vegetable are you?
Denise I guess I would be a salad as I think of myself as a little of this and a little of that, not one veggie in particular. As a couple we would be an artichoke, which is funny because Lenny hates them; but, they are complex and interesting and slightly prickly, to keep you on your toes.
Lenny Banana, cuz they are long and hard and when they soften up, you can make banana bread.
Denise hmmm, is a banana a vegetable *wink *wink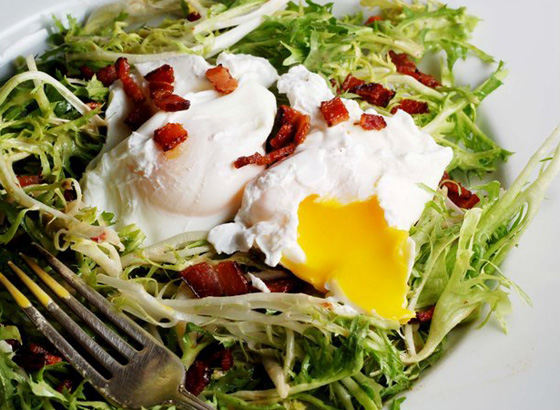 10. Comfort Food?
Denise Chocolate and red wine as well mashed potatoes, nothing like a really good mashed potato!
Lenny Anything with eggs, especially runny eggs, even a traditional egg's benedict. The egg series we did kept me very happy.
Thanks Sneh!
Thanks once again Denise & Lenny, you had some pretty interesting memories and beliefs to share. It was fun having you on the blog!