I must be very honest here. I had never tried the Baker's Delight Cape Seed Loaf before receiving an email about its benefits. For the past two years, in my quest of eating healthier and getting fitter, I have switched to a predominantly high fibre, high protein, low-fat and nutritious diet. So reading about the "multi-vitamin" of bread alerted my "always on the lookout for fresh healthy eating options" antenna.
Baker's Delight is Australia's most successful bakery franchise and their mantra is "If it is not sold today, It is not sold!". I have been buying from Baker's Delight for almost 5 years and apart from the wicked scones and rolls that their smiling staff serves up, they are always coming up with these delicious and healthy options that make you feel lighter and healthier by just looking at the loaves. The invention of the Baker's Delight Cape Seed Loaf, their caped crusader as they call it, is perfect for Spring. This loaf, contains- soy and linseeds, poppy seeds, sunflower seeds, sesame seeds, rye, barley, oats and mung beans!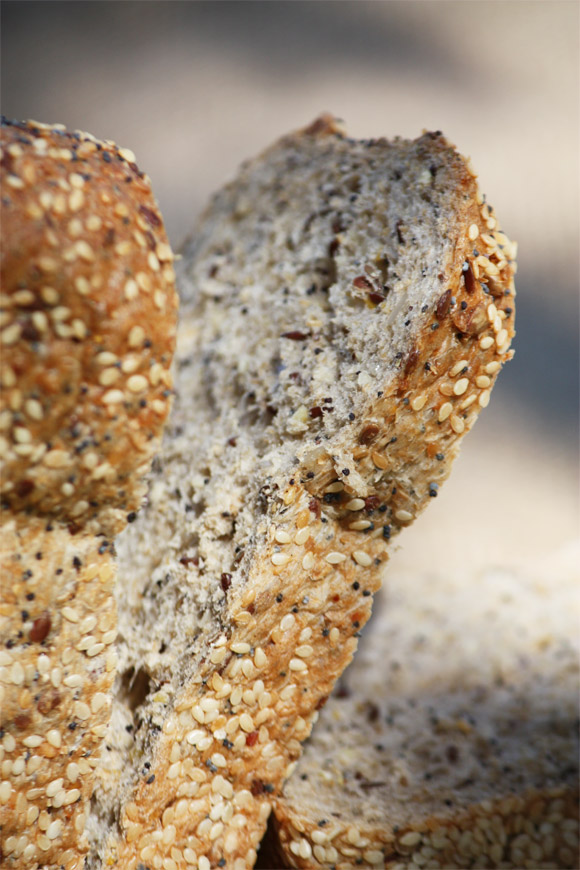 Here are some facts I pulled from the Baker's Delight blog.
Made from 100% wholegrain flour
Low GI (48)
High in protein
Source of omega-3 ALA
Rich in antioxidants
Good Source of Iron / Niacin / Zinc /
Magnesium / Vitamin E / Calcium
It's also 40% higher in protein than regular wholemeal bread, and,
25% higher in fibre than regular wholemeal bread.
Today I have 9 Baker's Delight Vouchers worth $5 for 9 lucky guys who want to give the Cape Seed Loaf a go. To get your hands on one of these vouchers, all you have to do is
Leave A Comment below and Tell Us What YOU would put on the loaf … a recipe suggestion for the mighty Cape Seed!

Make sure you have entered your name and email address so we can contact you if you are a winner.
Contest Rules & Requirements
You must be in Australia. This contest is open to Australian residents only.

Contest runs from September 13, 2010 [Monday, 4:00pm Eastern Australian Time] to September 20, 2010 [Monday, 4:00pm Eastern Australian Time].

Winners will be announced on September 21, 2010 [Tuesday]. 9 winners will be randomly picked.
What did I put on my Cape Seed Slice? Some basil pesto topped with light cheese, toasted lightly and served with fresh salad leaves and strawberries! I loved it!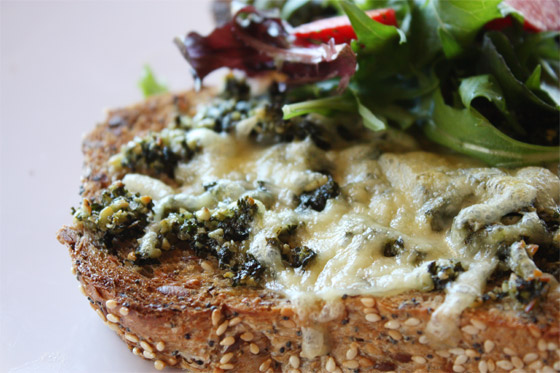 So get in your entries real quick to win one of these 9 very healthy vouchers!