Win A Tefal Fresh Mini Express Food Processor
26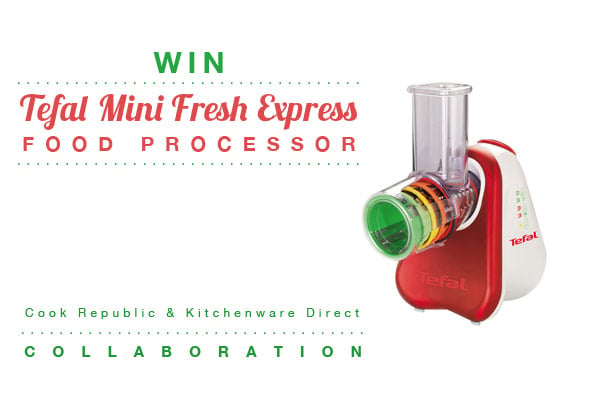 A few weeks ago I entered an online giveaway to win a Tefal Fresh Mini Express Food Processor on the lovely Martyna's blog Wholesome Cook. Much to my delight, I won. I love making Carrot Pudding. I hate the manual grating. This little contraption makes the whole process a breeze. Carrot Pudding has now become a steady companion in my fridge, ready to be warmed and served when the chill really sets in.
Since receiving my prize, I have been experimenting with it. I quite like it. The main unit is compact and light. The drums are easy to attach and detach for grating and cleaning. I have mainly used the slicer (carrots, zucchini, cucumber), shredder (carrots) and grater (hard cheese and chocolate). I find experimenting with it fun and have realized that the more I use it, the more adept I will get at what ingredient to use with which drum.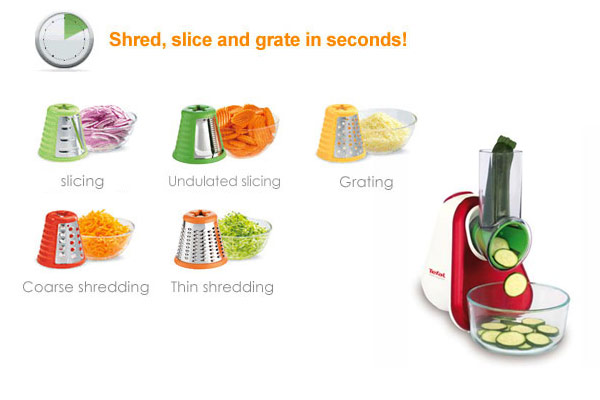 As I mentioned a few sentences ago, I quite like it. So I am giving away one of these cute, French-made Tefal Mini Processors to one very lucky reader, courtesy of Kitchenware Direct. To win it,
1. You MUST have an AUSTRALIAN Postal Address.
2. You MUST like Cook Republic and Kitchenware Direct on Facebbok.
3. You MUST leave a comment here and give me ONE WORD that comes to mind when you see this cute little processor.
Answers will be judged on originality and entertainment value. Giveaway will run until June 15th, 2012. Winner will be announced on the blog on June 18th, 2012.
Get creative people! And Good Luck!