About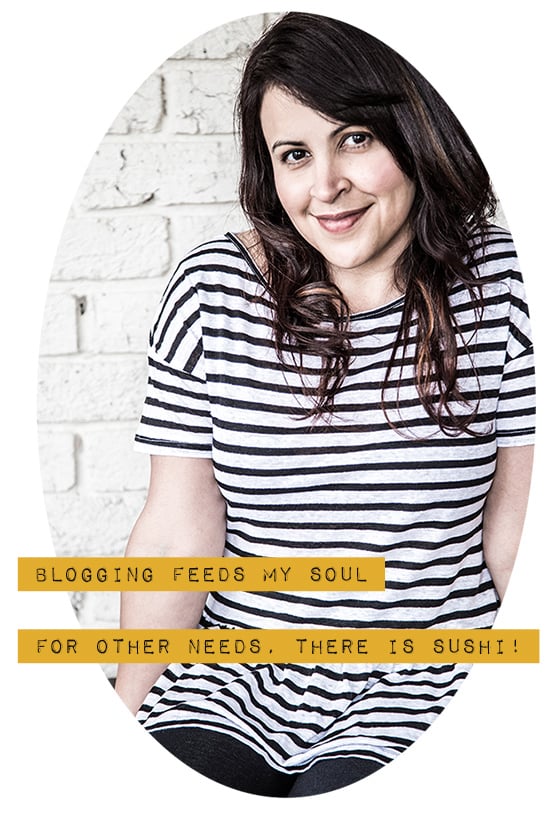 This is my page to ramble on about myself and what affects me. Food bloggers, especially chatty ones like me can drone on and on unless you put a plate of food in front of them. Then out comes the phone and the camera. But seriously, the first paragraph below is me in a nutshell, the second is my family and blog and then it is all about the food. So take your pick!
I am Sneh and I live in gorgeous Sydney in Australia. I am a designer, food photographer and stylist. Cook Republic is my creative playground. It is a place for my food musings, a stage for the photographs I love to shoot, where I weave words into stories that form the fabric of my life. It is where memories are made, one recipe at a time! The seeds of Cook Republic were sown in 2003 when I started a personal recipe database called Gel's Kitchen. Blogging was an alien concept back then and I was using Gel's Kitchen to record recipes that I cooked and liked. By 2006, I had started blogging and found it to be an amazing medium to share my culinary adventures. And just like that Cook Republic was born. In recent times Cook Republic has won Best Australian Blog 2013 (I might be in shock for a very long time!), Best Lifestyle Blog 2013 (Australian Writer's Centre) and chosen as TOP 5 VOICES OF AUSTRALIA in Food & Well Being Category. I did a brief one year stint as food columnist for ELLE Australia magazine where I developed recipes, styled and shot them every month. My first cookbook called Tasty Express was published by Random House Australia in April 2014. It will also be translated into Dutch by Aerial Media Company in Netherlands for a Christmas 2014 release. A computer engineer by qualification, I have been designing for local and global clients for nearly 14 years. In 2013 I also graduated from Shillington College Of Design.
I met my best friend (Nick) 11 12 13 14 15 16 17 18 19 years ago and married him. Our two little boys aged 10 (Rivs) and 6 (Rish) are starting to explore new flavours everyday. We have four chickens in our backyard ( Mario, Luigi, Yoshi and Toad ). We grow a lot of fresh veggies and fruits in our garden. Darned chickens!! I have always thought of Cook Republic as my 3rd child. I am a hopeless foodie, a chronic baker who thinks bread to be the food of the Gods, sporadic doodler and a relentless romantic who seeks wonder in everything around me. Cook Republic has helped me grow immensely as a cook and a food photographer. It has received amazing response and acceptance from the food community both online and offline. I have connected with like minded foodies and met some amazing people along the way. Cook Republic has been nominated for several awards in the past few years (has won a few!) and is regularly featured in leading online and print publications like Feast, ELLE Australia, Taste Magazine, Frankie, Bon Appetit, Food & Wine, Fine Cooking, Gourmet Live, Women's Fitness, The Simple Things, Popsugar and Huffington Post.
I was born in India a good few decades ago and grew up in bustling Mumbai (It was called Bombay back then). A fantastical place forever festooned with crowds, colours, flavours and culture. I grew up on some of the best street food the country has to offer. Indian cooking is a huge part of me and my food philosophy. On Cook Republic, you will see Indian food play a very important role in trying to preserve the authentic flavours from my growing up years and creating fantastical fusion food drawing on those exotic flavours. The food I share on the blog ranges from low sugar baking to healthy and wholesome every day fare that can be made ahead or frozen or packed for lunch. Sometimes there is a naughty treat, because we all need one! The recipes are pre-dominantly vegetarian with an occasional meat dish making an appearance every now and then. My style of cooking is adventurous and fun, I love creating easy twists for time tested classics. I love playing with new ingredients and the Whole Foods shop is one of my weekly escapes. I can spend hours in there.
My food philosophy is all about cooking, exploring and celebrating real food. Food that is unpretentious, fresh, plenty and can be shared across a table with people you love. The food on Cook Republic doesn't limit itself to a set group or ethnicity, it is exciting and adventurous and packed with variety. We are blessed with not having any dietary restrictions in our home, so we like to enjoy everything sensibly and with simplicity. I have spent the last seven years inventing and exploring healthy, nutrient rich recipes for myself and my family that I share on the blog regularly. I test recipes from cookbooks on the blog all the time but what I enjoy most is creating something delicious and wholesome from fresh seasonal ingredients.
I like to think that with every recipe I cook and every photograph I capture, I learn something new and share something different with this world. If you want to see and read more of my work and passions, check out food designs by Tasty Circus and Portfolio. To get my attention, email me! And don't forget to follow me on Pinterest (I am seriously addicted!)
Cook Republic is a personal journey, a very intimate exercise in writing and experiencing the world around me. All opinions expressed on the blog are my own and are never influenced by an individual or a brand. I am constantly exploring and trying out new things. If I love something, it makes an appearance on the blog. If I don't, it doesn't. I respect that everyone works very hard to create and propagate a brand/product even though they might not be suited to my/or everyone's taste. In the event I choose to accept a product and write about it, it gets the proper credit it deserves.