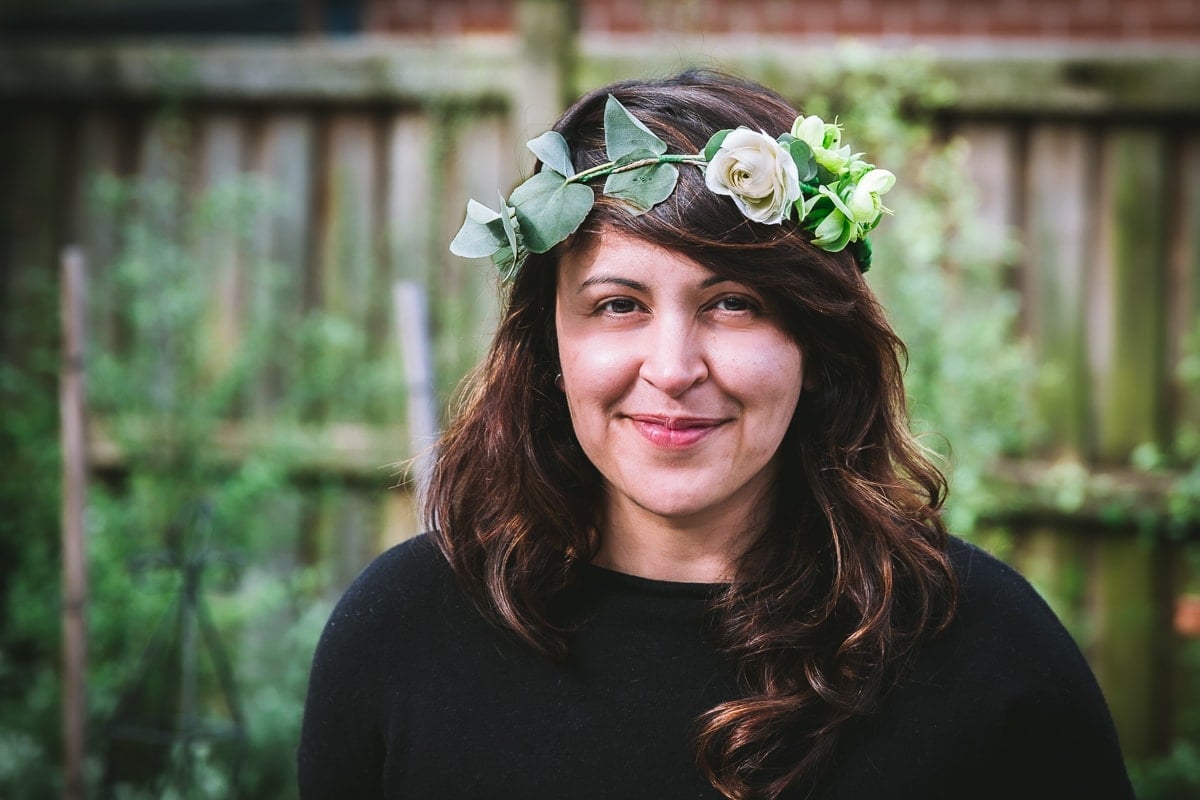 I am Sneh and I live in gorgeous Sydney in Australia. I am a food/lifestyle photographer, cookbook author and stylist. Cook Republic is my creative playground. It is a place for my food musings, a stage for the photographs I love to shoot, where I weave words into stories that form the fabric of my life. It is where memories are made, one recipe at a time!
In my past life, I graduated from University as a Computer Engineer and later studied design. But I always fancied working with food. The seeds of Cook Republic were sown in 2003 when I started a personal recipe database called Gel's Kitchen. Blogging was an alien concept back then and I was using Gel's Kitchen to record recipes that I cooked and liked. By 2005, I had started blogging and found it to be an amazing medium to share my culinary adventures. And just like that Cook Republic was born.
Over the past few years, Cook Republic has won Best Australian Blog 2013, Best Lifestyle Blog 2013 (Australian Writer's Centre) and chosen as TOP 5 VOICES OF AUSTRALIA in Food & Well Being Category. After winning the prestigious Voice Of Australia Award in 2013 and a $30,000 new kitchen, we underwent an 8-month long renovation to build a kitchen/studio of our dreams. I did a brief one-year stint as a food columnist for ELLE Australia magazine where I developed recipes, styled and shot them every month. My first cookbook called Tasty Express was published by Random House Australia in April 2014. It was also translated into Dutch by Aerial Media Company in the Netherlands later that year. In 2015 I organized and conducted a series of 12 pop up workshops for food photography and styling. The sell-out workshops were immensely popular with people attending from all around the world. It was an unforgettable experience.
I was born in India a good few decades ago and grew up in bustling Mumbai (It was called Bombay back then). A fantastical place forever festooned with crowds, colours, flavours and culture. I grew up on some of the best street food the country has to offer. A childhood spent amongst fruit trees and spice markets spoils you for life. I was raised a vegetarian. In my early twenties, I started eating meat occasionally. In recent years, I have become a Pescatarian and enjoy my seafood, but my heart sings when I sit down to a plate of plant-based food.
Indian cooking is a huge part of me and my food philosophy. It is all about cooking, exploring and celebrating real food. Food that is unpretentious, fresh, plenty and can be shared across a table with people you love. The food on Cook Republic doesn't limit itself to a set group or ethnicity, it is exciting and adventurous and packed with variety. It is mostly plant-based with the odd seafood dish making an appearance every now and then. We are blessed with not having any dietary restrictions in our home, so we like to enjoy everything sensibly and with simplicity. I have spent the last nineteen years inventing and exploring healthy, nutrient-rich recipes for myself and my family that I share on the blog regularly.  My journey of eating simply and mostly plant-based foods led me to lose 20 kilos over the years. When you blog for so long and food is a constant, you often lose the love for food, the taste and hunger for it. But then you rediscover the joys of simple food and life is delicious again. This blog is a roller coaster of our everyday life and our love affair with honest, simple food.
I met my best friend (Nick) 28 years ago and married him.  Our two boys aged 19 (Rivs) and 15 (Rish) love exploring food and accompany us on all our delicious adventures.  Over almost twelve years, we've had a pen full of gorgeous heritage chickens in our backyard chook house - Mango, Sushi, Ginger and Olive (RIP Mario, Luigi, Yoshi, Toad, Gnocchi, Miso, Heather, Snowy, Storm, Snape, Baymax, Coco, Taro, Pepper). Next to our chicken run thrive two veggie patches with herbs and seasonal veggies. Over the past decade, we have planted a huge variety of fruit trees that have finally reached the fruiting in abundance stage. We have Meyer lemon, Bergamot lime, Tahitian lime, Finger lime, Cumquats, Blood Orange, Kaffir lime, Clementine, Black & White Mulberry, Fig, Indian Guava, Apple, Passionfruit, Feijoa, Curry leaf, Peach, Bay leaf, Mango and Olive.
Lately, after a work injury (sprained rib and misaligned vertebra) and trying to take stock of how my work had invaded my home and life, I set out to take tiny steps to slow down and breathe. To do less and live more. To find out what it was that made me truly happy. I cleaned out my fridge and pantry and home and sold a large portion of my props. I canceled my gym membership (I never went anyway!). I stopped trawling the internet for new props and cookbooks and stopped shopping at the mall. With a huge burden off my shoulders and the gift of time at my disposal, I realized that I wanted to cook and share. That was why I started blogging all those years ago and that is still what I wanted to do.
This blog has been and always will be my constant. My third child. So I organized my fridge, started meal planning and cooking something new every day. I started going for small walks, often foraging for flowers on the way. The house was warm and inviting, with delicious aromas greeting whoever came for a visit, fresh flowers on the kitchen counter, hot meals plenty and frozen ones on standby and time to curl up on my favourite chair and read a book or binge on Netflix. I started sleeping better, eating better and even had time to do a project or two for my clients. Through it all, I learned to cook better and smarter. I learned to live.
Nowadays, I am creating recipes for clients and shooting cookbooks and apps. I work from my home kitchen studio and offer food photography and styling packages as well as social media engagement for food brands in Australia and all around the world. And at the heart of it all, I blog.
I hope you enjoy reading the blog as much I enjoy writing it. If you wish to work with me, please email me!
Cook Republic is a personal journey, a very intimate exercise in writing and experiencing the world around me. All opinions expressed on the blog are my own and are never influenced by an individual or a brand. I am constantly exploring and trying out new things. If I love something, it makes an appearance on the blog. If I don't, it doesn't. I respect that everyone works very hard to create and propagate a brand/product even though they might not be suited to my/or everyone's taste. In the event I choose to accept a product and write about it, it gets the proper credit it deserves.