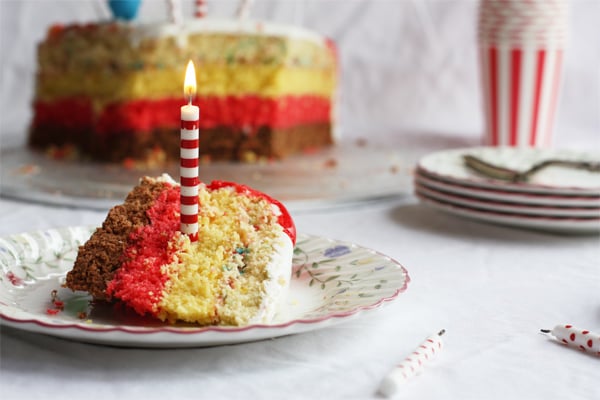 It was five years ago in July that I shared my very first recipe with the world on a blog called Gel's Kitchen. It has now been a year since my food blog changed its identity to Cook Republic. But the heart of my food blog is still the same, mine. I have loved it, nurtured it and fed it with words from my head and pictures from my life. I have given it a new lease of life. Cook Republic is one and what a year it has been!
Blogging has been a way of life for me for the past few years. As I have mentioned before, it feeds my soul in a way nothing else does. I love writing about my
creative processes
,
the food I cook
, the journeys I embark on and
the visuals I capture
along the way. I love the sharing and connecting that comes with the territory. On the 1st anniversary of Cook Republic, I thought it would be fun to share some snippets, facts, figures and stories from last year. I also have an amazing giveaway, the link to which appears at the bottom of this post. So read on!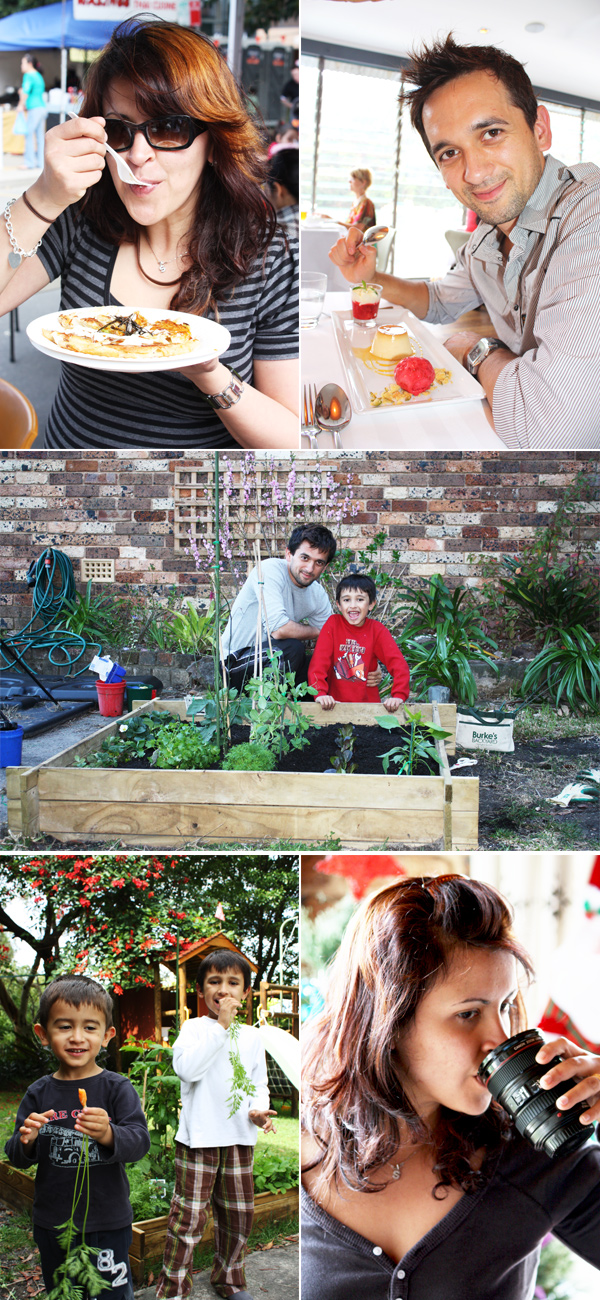 1. Cook Republic came into existence in July 2010. The name was a result of several sleepless nights and a long list of available domains (at the time) to choose from. Some other names that were tossed around were wisecooks.com, fudies.com, cookchronicles.com, cookingness.com, cookaddict.com and cookfiles.com
2. I had a blast working on the logo for Cook Republic. I wanted to have a seal, an emblem of sorts. I vectorized my favourite silver spoon and used that as the basis of my seal. The type is a modified version of one of my favourite fonts, Belizio.
3. To date, there have been 187 published posts and
130 recipes
on the blog.
4. As I write this, there have been 1,166 comments on the blog posts, including my own. The 1000th commenter was my friend Petra.
6. Earlier this year Cook Republic was nominated in Babble's Top 100 Mommy Food Blogs For 2011. It was a first for me and the blog. And since I haven't already asked, if you really enjoy my shenanigans on this blog, would you please head over to Babble and give me a Thumbs Up?? Pretty Please? You should find me at No 83 as Sneh Roy. Thanks!
7. Since re-starting the blog, I have scrimped and saved to buy a beautiful Canon 50mm f/1.4 lens and an army of quirky, vintage and absolutely utterly gorgeous props.
8. To stamp a little bit of my personality on the blog, I illustrated a version of me in the blog header and surrounded myself with some of my favourite things - a massive chalkboard, a gorgeous cake stand, chocolate cake, a rustic bread board, baguette and a beautiful white casserole. In the months to come, I will use the header to express my whims, my fancies and my art!
9. With the inception of Cook Republic a year ago, I vowed to explore exciting avenues in food, set and accomplish new culinary challenges and experience food in a way I had not done before. In staying true to my resolutions I had my first ever 6 course degustation at Berowra Waters Inn, went mandarin picking at Ford Farms, experienced my first ever working food photo shoot, baked and decorated a 4 layer cake over a period of 12 hours, visited the famous Sydney Fish markets,
ate and enjoyed Brussels Sprouts
, tried my hand at and failed miserably at making macarons, saw Matt Moran in action, mastered rolling sushi, ate nothing but sushi for 1 whole week, cut a chicken, visited a vineyard and plucked grapes, planted my first organic veggie patch, reviewed a cafe, met a
food blogger (Rebecca of Chow And Chatter) from US
that I actually befriended on Twitter, met Alvin Quah and Miguel Maestre, went to a
food blogger's picnic
and made biscotti.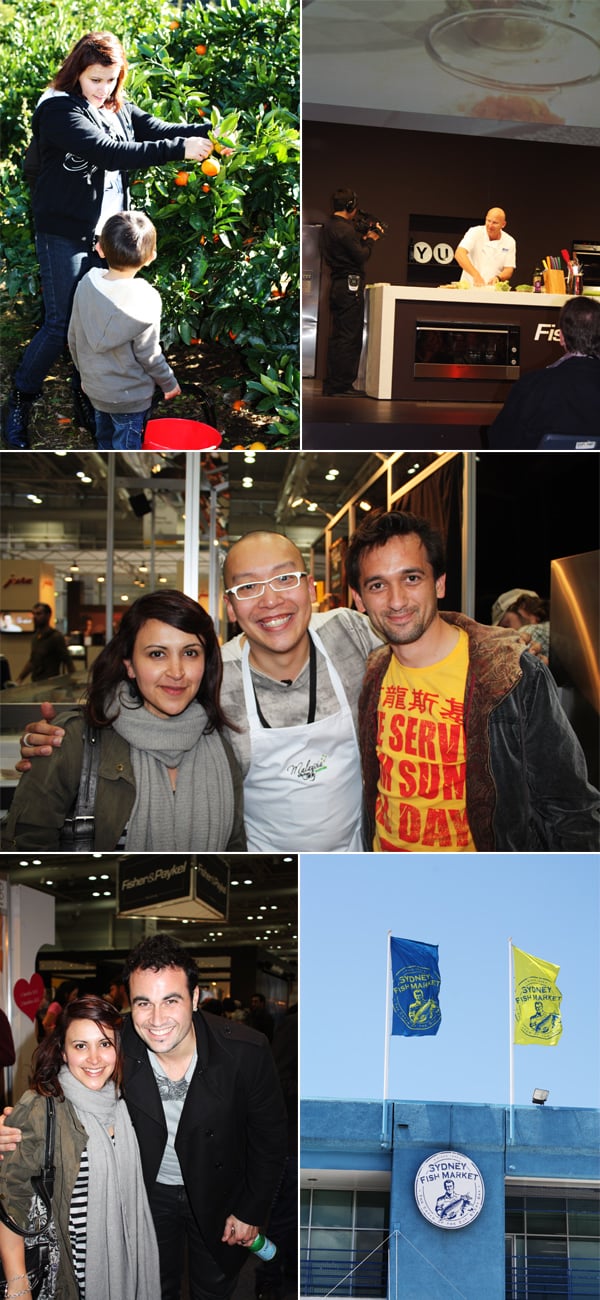 Food blogging has not only been good for me, but it has done amazing things for my family. Nick will tell you that he loves trying out new food every other day and the fantastical gourmet adventures we have. Our little boys who are Masterchef fanatics love growing their own vegetables. It is sheer joy to see them saunter out to the patch, pull up a carrot, wash it and eat it. It fills my heart with joy when they go around the garden plucking a herb or two, brusing the leaves to smell . It is amazing to hear a 7 and 3 year old talk about how healthy vegetables and fruits are, about the benefits of recycling and composting, about farms and fresh eggs.
I am doing things I never thought I would do. I am baking my own bread, rolling my own pasta, exploring exotic cuisines and ingredients. And I am just getting started. There is so much to learn, so much to share and so much to do. But above all I just want to thank you all for stopping by, reading a part of my soul that I put up every few days and for taking the time to acknowledge and write back. I appreciate every little comment, smilie and mention. It makes my day. Seriously!!
To celebrate Cook Republic's 1st anniversary and give my thanks, I have a wonderful giveaway. Click for your chance to win a sexy black Marcato Atlas 150 Wellness Pasta Machine!! You guys rock!