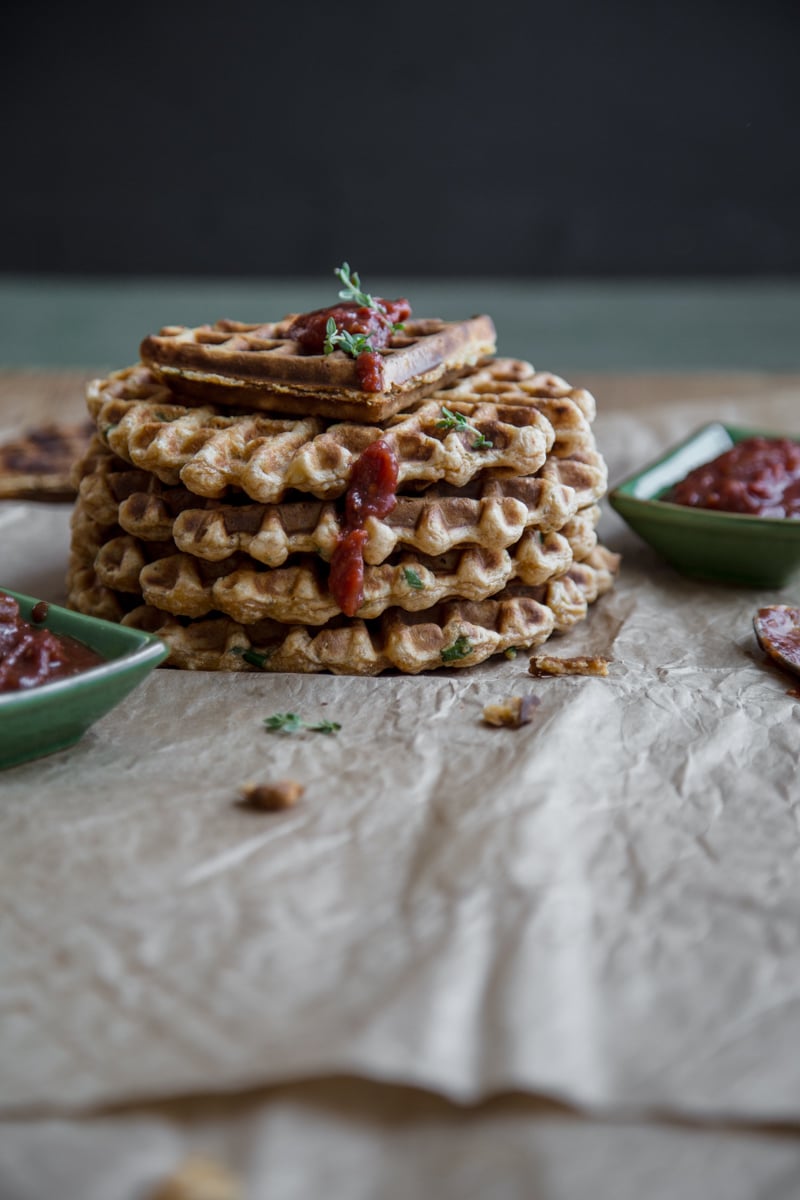 I have been in a blogging slump of late. I would like to blame Instagram. But I know it is not true. It is purely a blogger's block. This is probably the fifth time I have been hit with a mild case of it (unlike the block of 2007 which lasted a whopping 6 months). I am embracing it. There are recipes, photos and moments I want to share but the creative motivation is not there. So instead, I have been cooking and organising and reading. Things I don't get to do when I am blogging full time.
A month's sabbatical later, I am silently persuading myself to get back into it. I am in desperate need of coffee and motivation, but I am glad to see you here too. This recipe I am sharing is an old one. A by product of the constant tupperware of cooked quinoa sitting in my fridge. I usually make pancakes but weekends call for something fancy. So I make waffles. I love the savoury and spicy nature of these waffles. They make a good lunch or brunch, whatever feels more appropriate on a Saturday amidst boxes and lists of organisation and plans. A good old poached/fried egg on top along with some hot tomato relish really makes this a complete meal.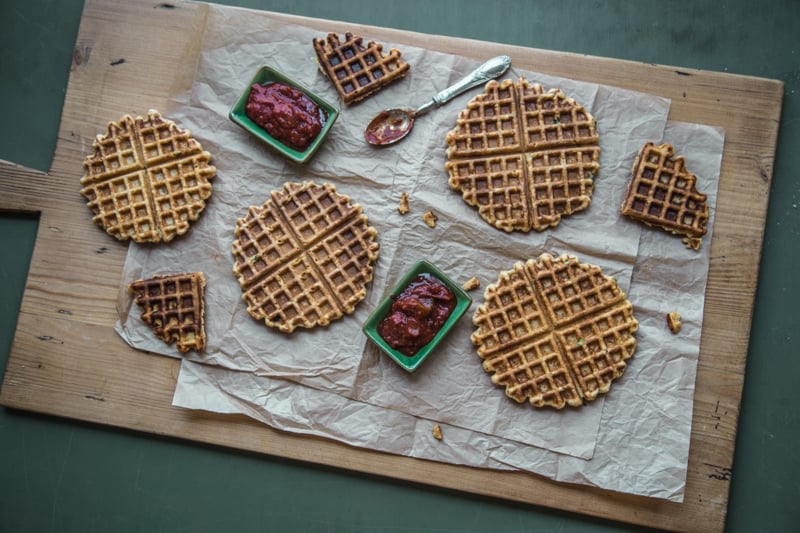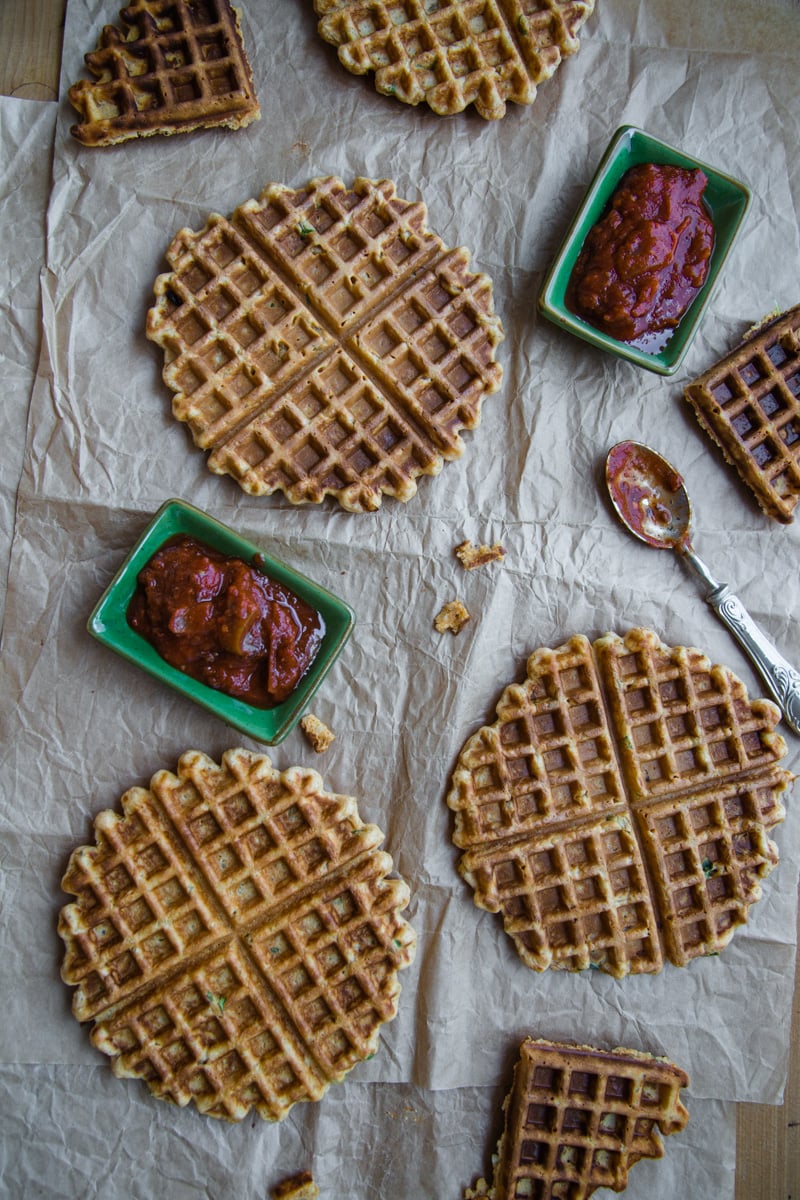 [print_this]
SAVOURY QUINOA WAFFLES
A great savoury alternative to your weekend waffle. Top with a fried egg and serve with hot tomato relish.
Makes 6 large waffles
Ingredients
1 cup plain flour
½ cup wholemeal flour
1 cup cooked quinoa
2 teaspoons baking powder
1 teaspoon salt
2 teaspoons sweet paprika
2 teaspoons fresh thyme
4 garlic cloves, finely chopped
1 tablespoon olive oil
½ cup chopped spring onions (green part)
1 egg
1 ½ cups milk
Method
Place flours, quinoa, baking powder, salt and paprika in a large mixing bowl. Stir to combine. Add thyme, garlic, olive oil and spring onions. Mix.
In a separate bowl whisk the egg with a bit of the milk. Add the remaining milk and mix well. Add this wet mix to the flour mix and mix until just combined. Rest for 5-10 minutes.
Heat a waffle iron. Grease the plates with cooking oil spray. Place a cup full of mix on the iron and cook according to the manufacturer's instructions.
Serve hot with spicy tomato chutney.
To Cook Quinoa – Place 2 cups of dry quinoa in a large saucepan. Rinse with cold water and drain. Add 3 cups of cold water and 1/2 teaspoon of salt. Cook on high heat, uncovered and bring to a boil. Reduce heat to low and simmer covered until the water evaporates and quinoa is cooked. Cooled quinoa can be used in the recipe above or frozen for up to a month.
Notes
If you don't have a waffle maker, the batter can be used to make pancakes.
[/print_this]