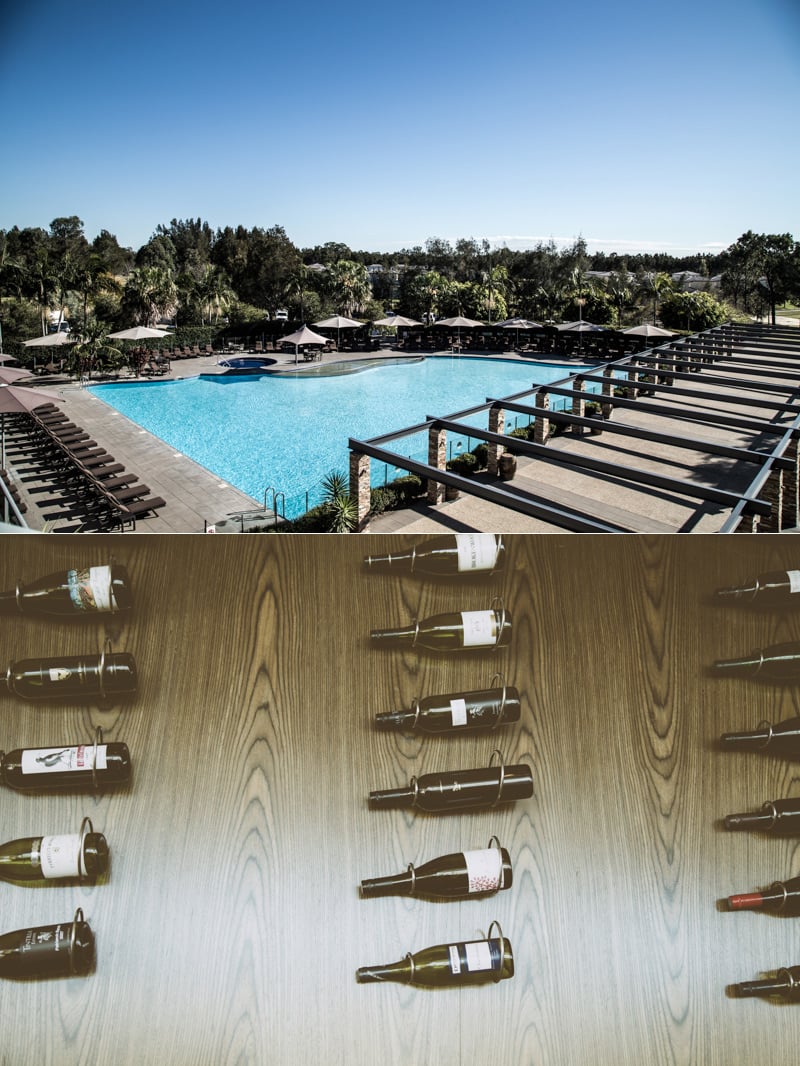 A few weeks ago, Nick and I were kindly invited by the
Crowne Plaza Hunter Valley
and
BMW
to an indulgent winter escape as part of their Discover More winter soiree. Starr PR was responsible for organising and co-ordinating our entire trip and  they did an amazing job! (Thank you Corrine Cowlishaw and Nicole Campbell for making it all work like magic!)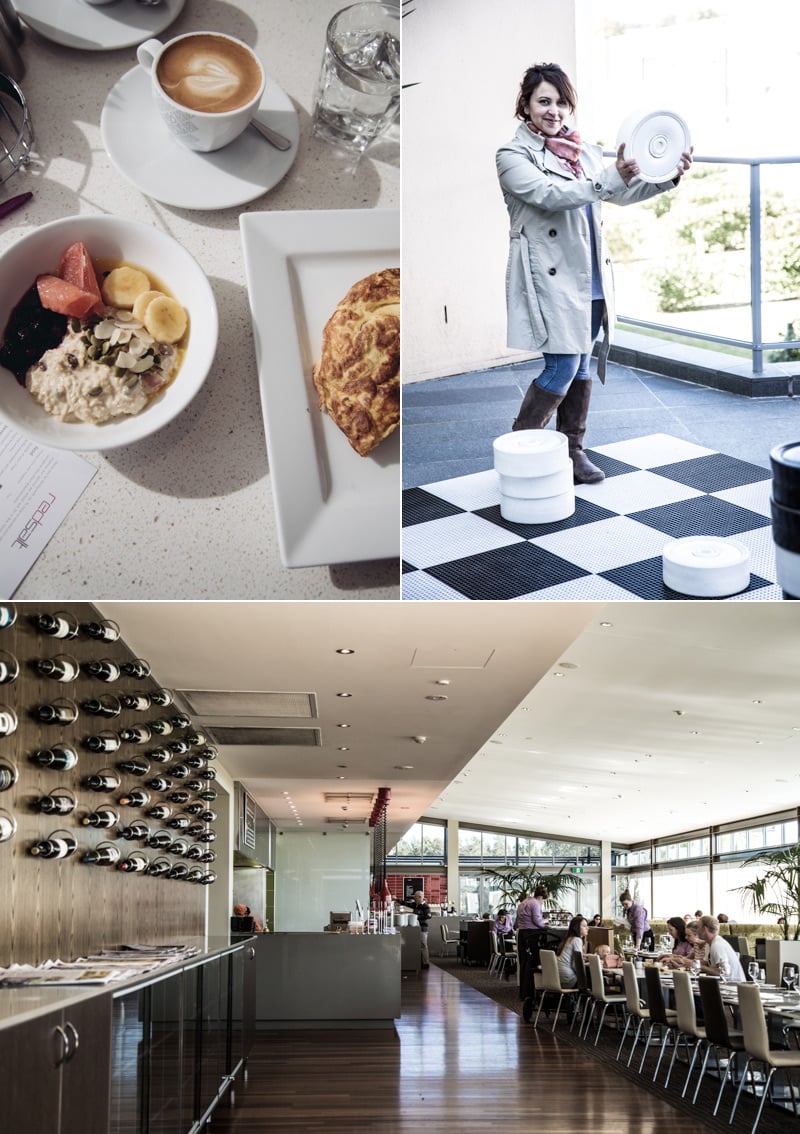 The last time Nick and I went away together (anywhere!) was nearly 10 years ago before the birth of our first child. So you can imagine our extreme excitement which was only heightened by the gorgeous set of wheels (320i Touring M Sport Package vehicle) loaned to us by BMW for our trip to the Hunter. We left Sydney early one Saturday morning after dropping our boys with our friends (Thanks Julie & Patrick!) and
instagrammed
our way to the wine country with the beautiful Sydney sun streaming through our windows and the sun roof. We had a busy two days ahead of us. After checking into the expansive and stunning Crowne Plaza, Hunter Valley we were treated to a delightful breakfast at their restaurant, Redsalt. There is just something about buffet breakfast spreads that are a foodie's dream. After ordering a field mushroom omelette at the omelette station, I simply settled for a huge bowl of the chef's signature bircher muesli. Strangely, this was my first time experiencing bircher muesli and I was instantly smitten.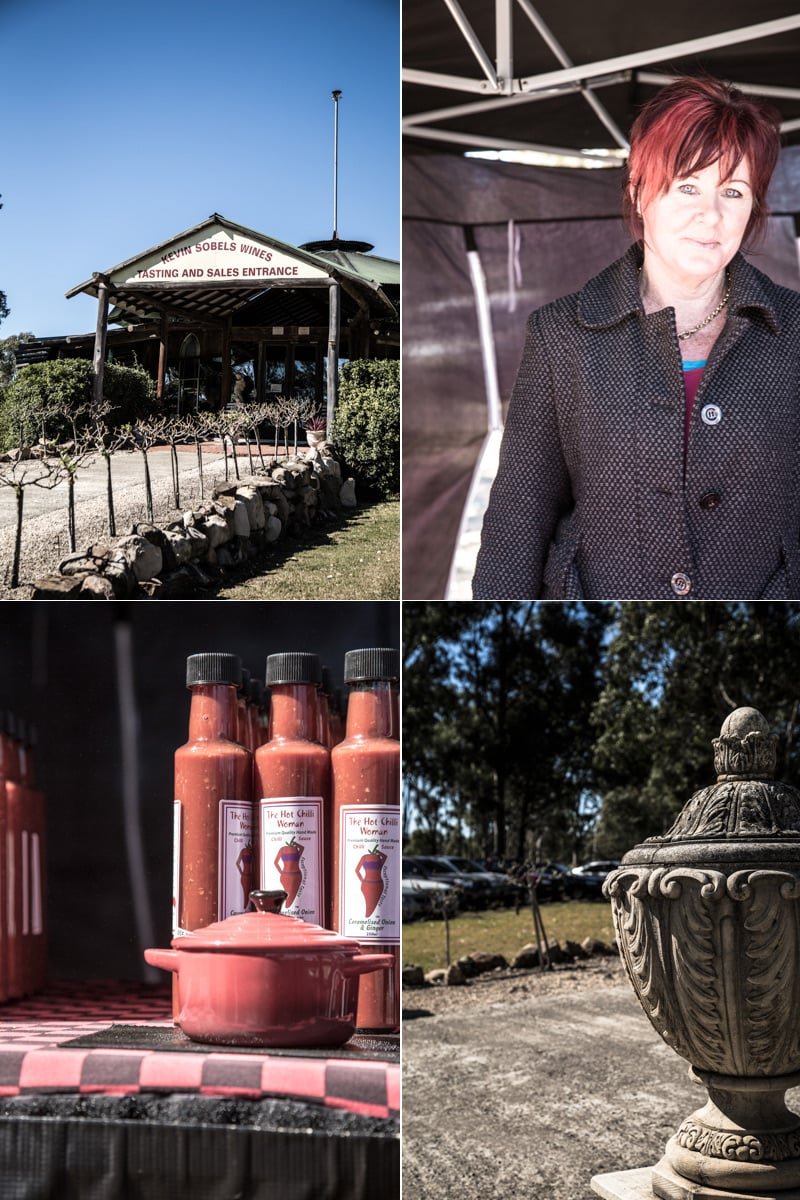 After breakfast, we drove a couple of minutes away to the Hunter Valley Handmade markets which is conveniently located at Kevin Sobels Winery in Pokolbin. There was a flurry of activity there and they were expecting the visitor (me!). We were greeted by Karen, the founder and original stall holder of the markets. She was wearing an interesting gumnut hat which is popular with tourists from all over and sold at the markets. For the next couple of hours, we wandered around and chatted with the various stall holders about the gorgeous local produce and artisanal treats. We saw alpaca wool being spun by Nina and her delicate gossamer like knitwear creations. We talked to the sexy Red Chilli Woman with flaming hair and a sense of humour that was prevalent in her packaging (free toilet paper, anyone?). We loved looking at the beautiful creations at Beelicious, a husband and wife run outfit that resulted due to honey bee fascination. One successful beehive quickly grew to more than 20 hives and this couple got creative with infused honey, beeswax candles and some really gorgeous stuff. We bought heaps of goodies at the markets like we usually end up doing and were touched by the generosity of the stall holders when they gifted us with a basket of their best goodies!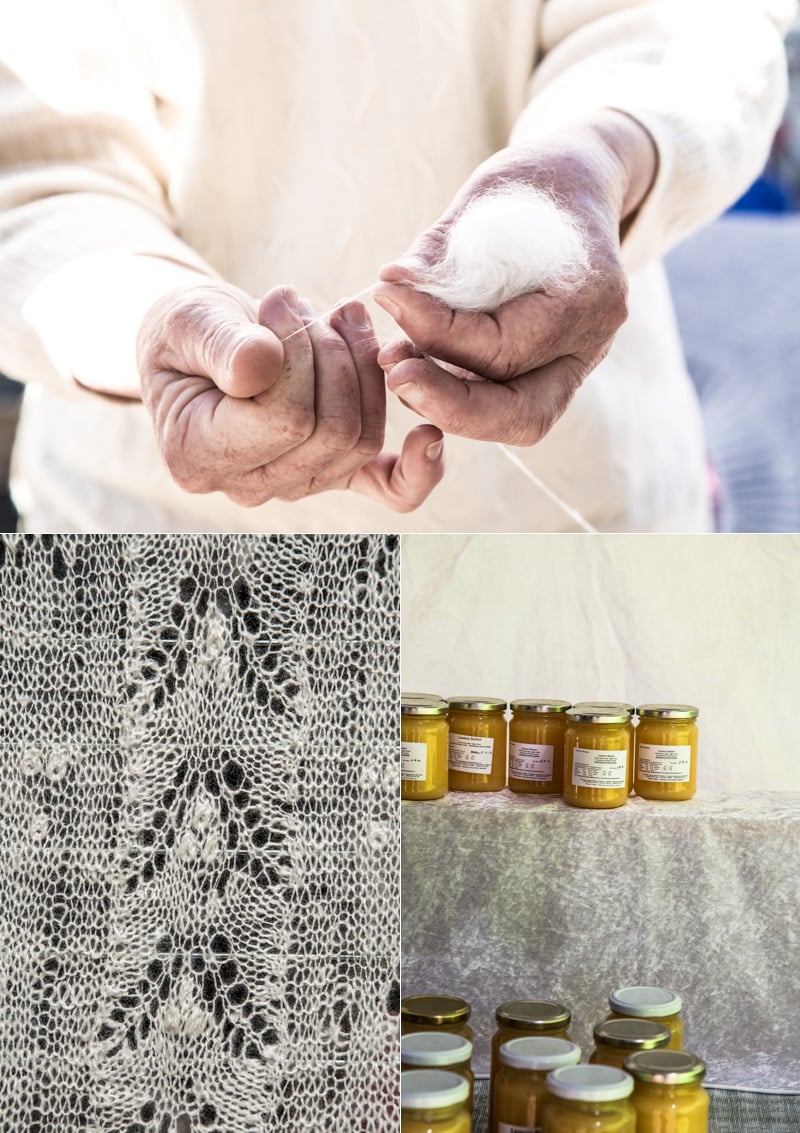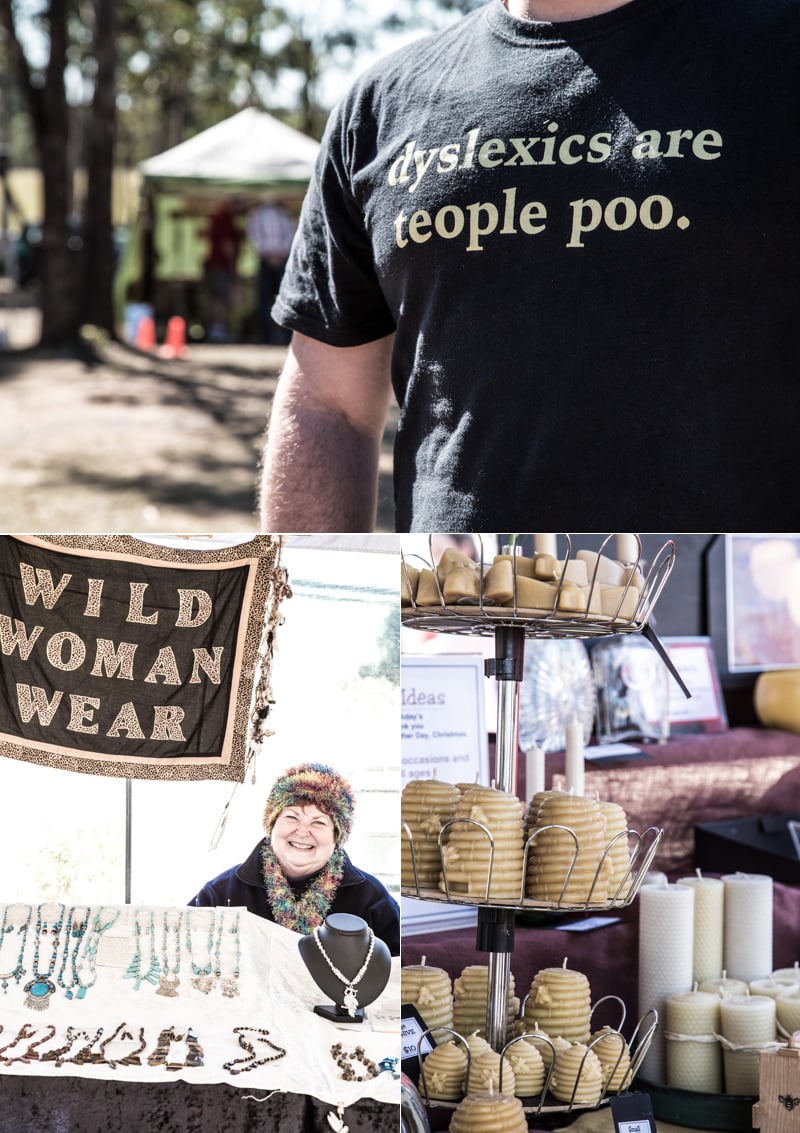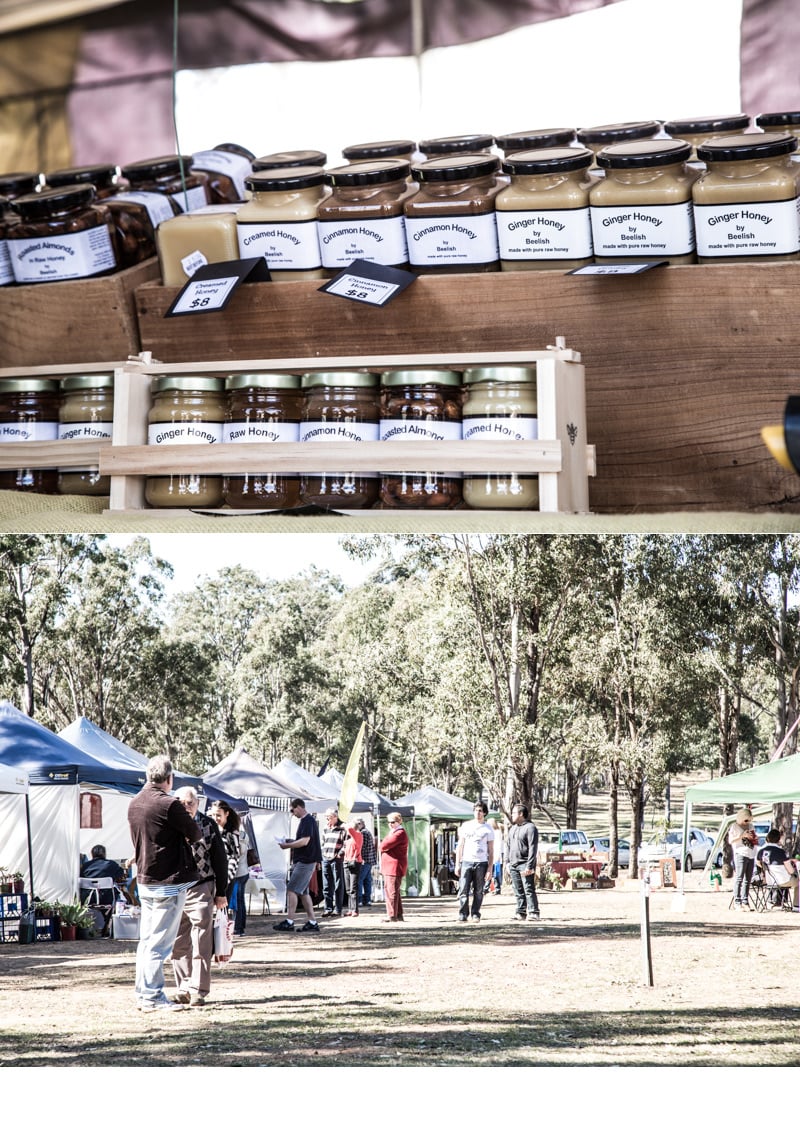 Back at Crowne Plaza hotel we were given a grand tour on a cute golf buggy and later dropped off at the lake overlooking their golf course with a cheese and wine basket fit for a king. Nick and I spent the next couple of hours soaking up the sun and systematically devouring the cheese, bread, oils, olives, pastries, cured meats and wine as we watched golfers doing their thing, a helicopter landing in the midst of the beautiful accommodation, ducks being ducks and a wedding party leaving in limousines.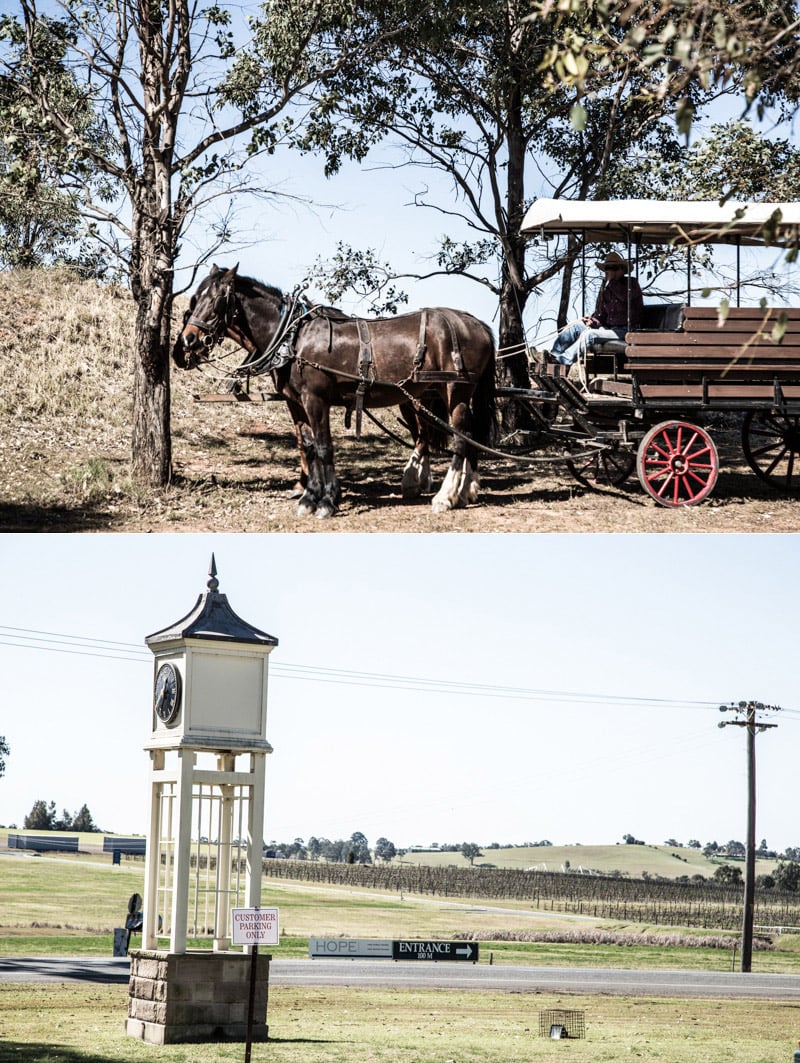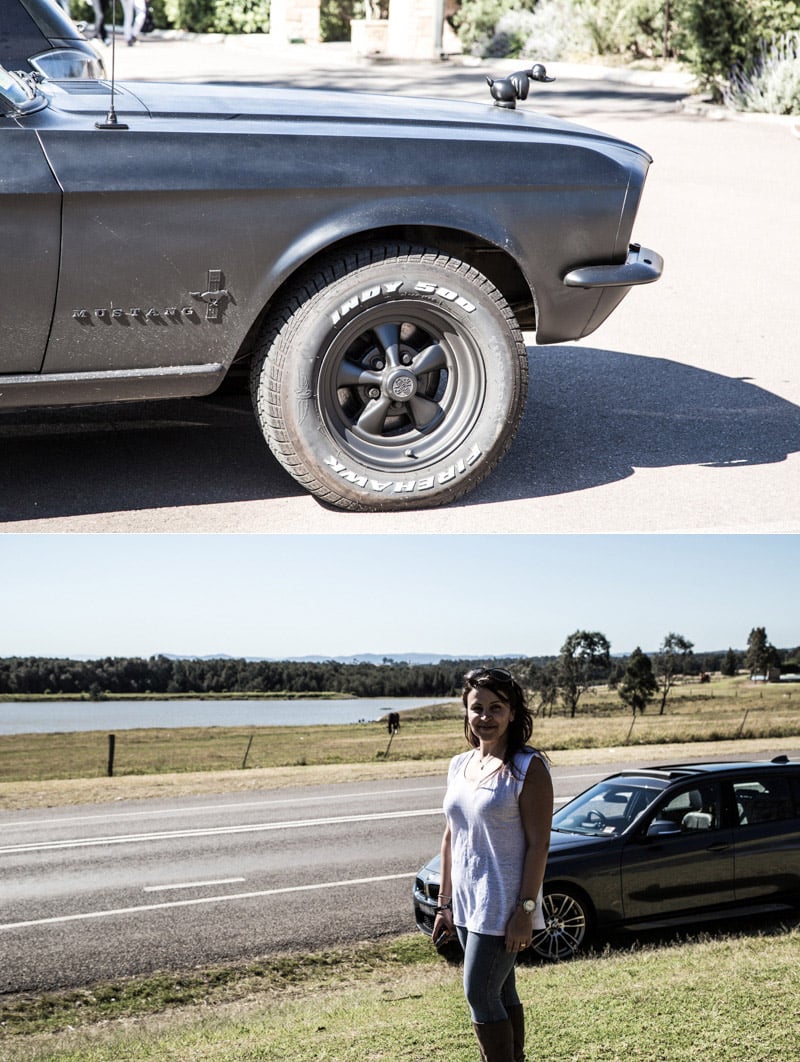 That night Patrick at the Vista Lounge bar in Crowne Plaza hotel whipped up some stunning whiskey cocktails for us. Patrick and his compadres kept a steady chatter on, making our whiskey tasting session extremely informative. Dinner was amazing. Seated next to the windows overlooking the grand piano shaped pool lit up like a giant blue sapphire, we gorged on oysters. After a main course of duck and lamb, we were wooed with a stunning dessert tasting platter. Day one wrapped up in the blink of an eye. We had a very early start the next morning because we were going hot air ballooning.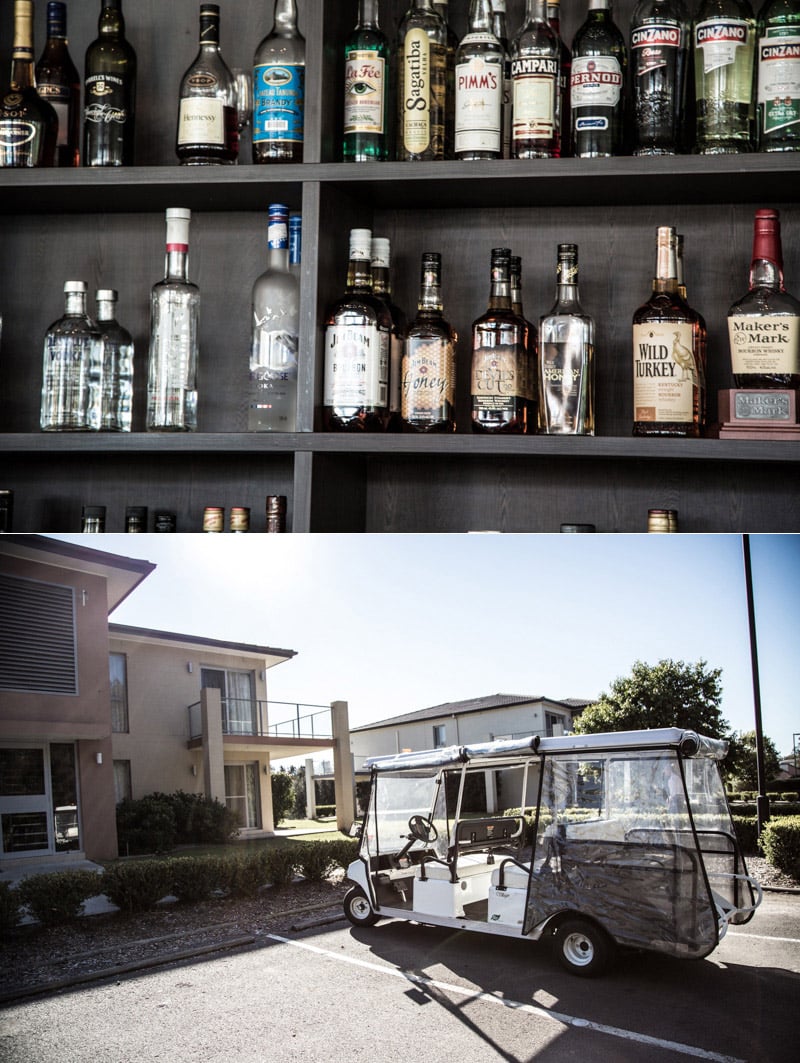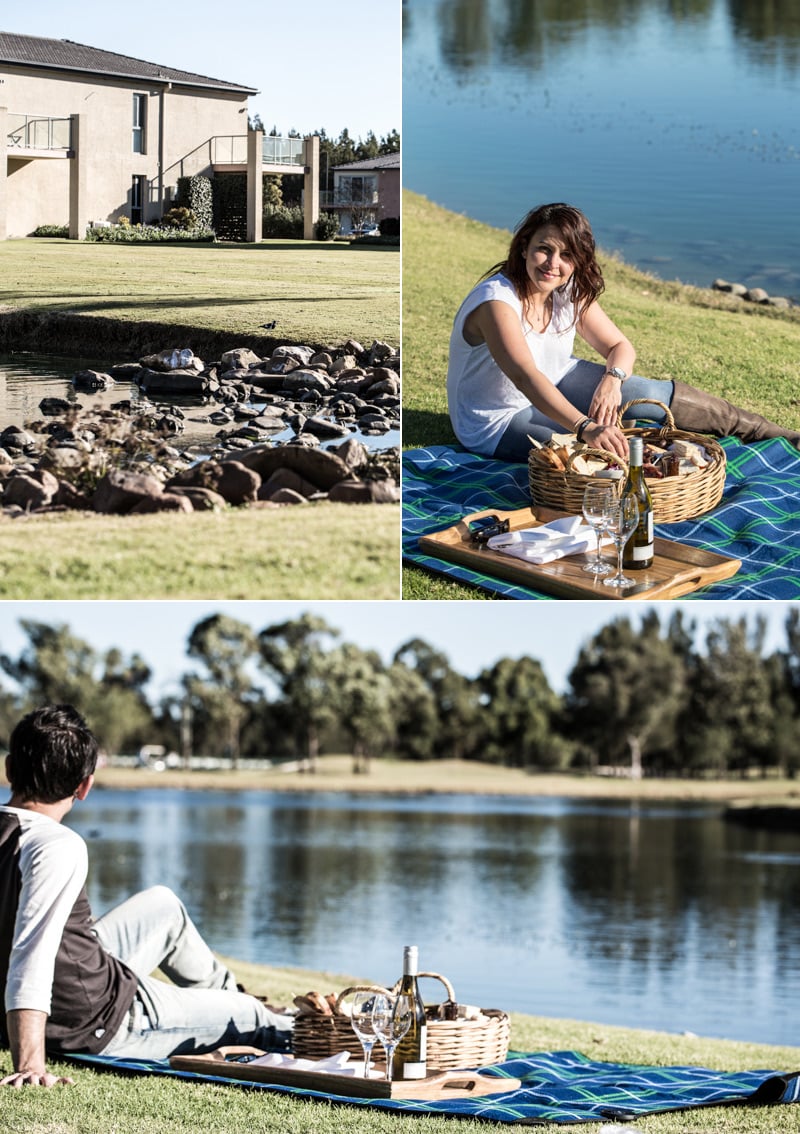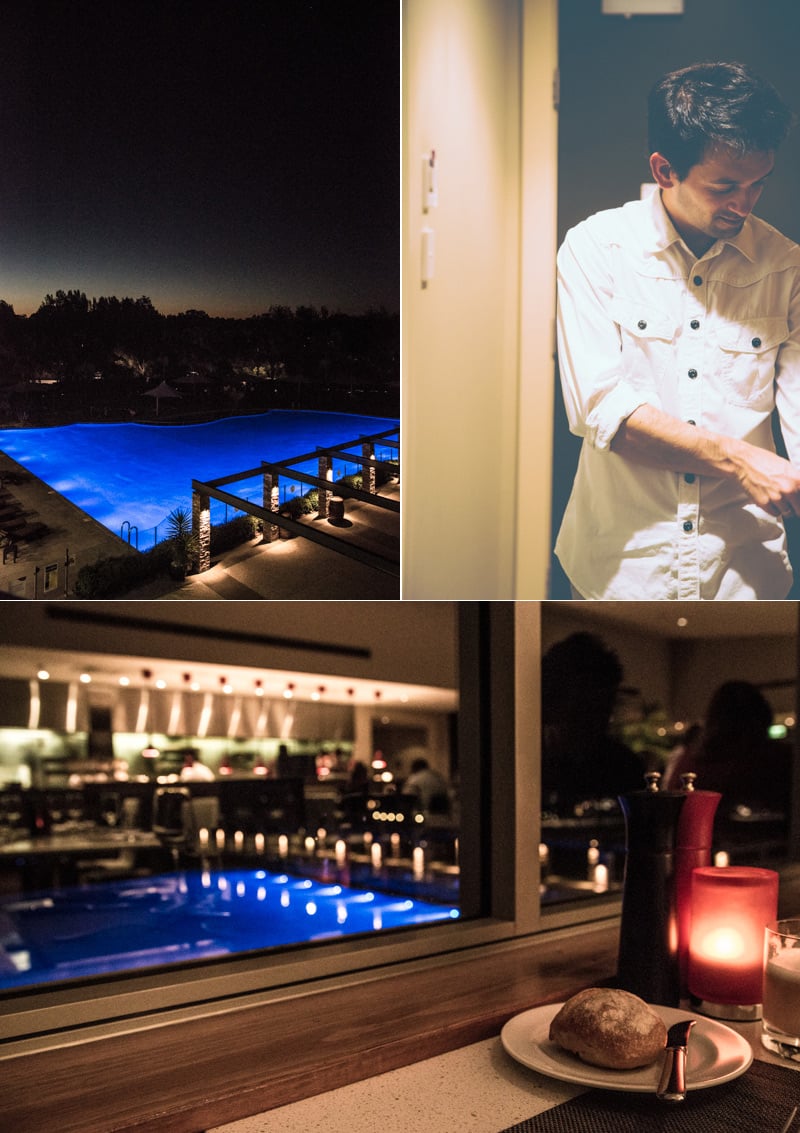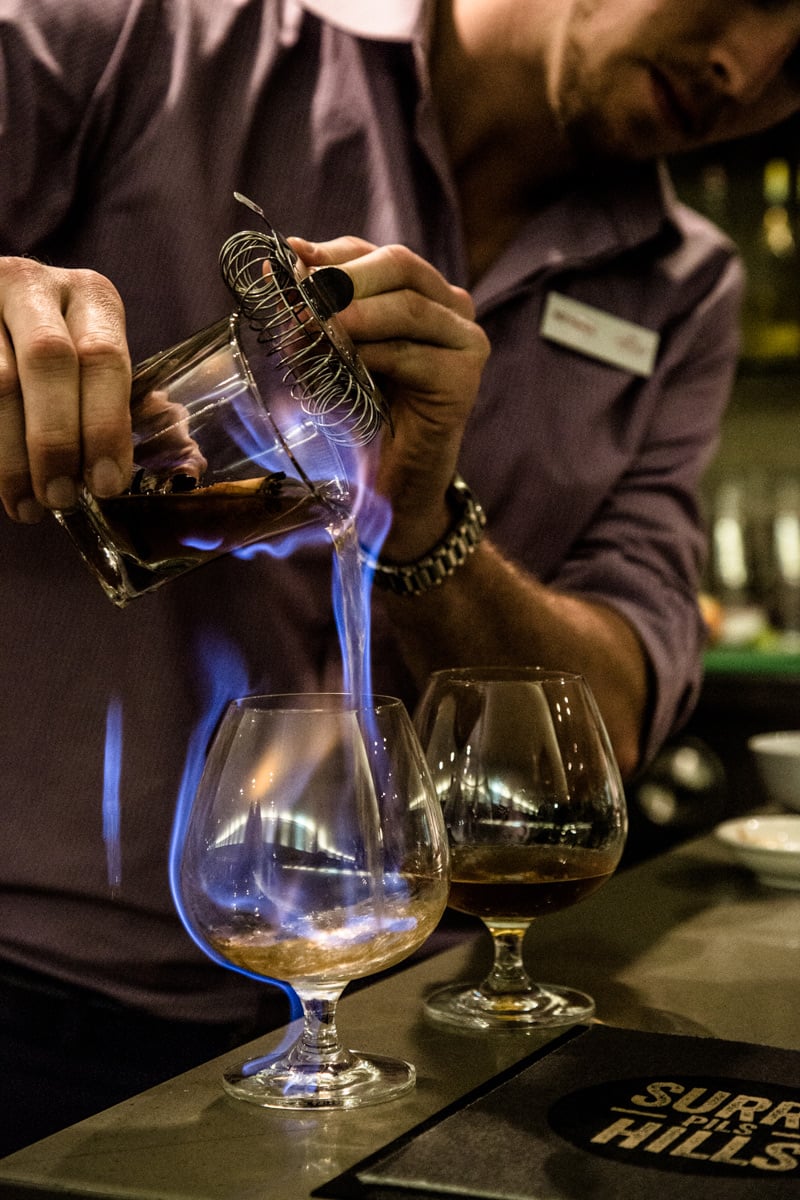 Checking out of the hotel in the wee hours of dawn while it was still dark and then driving up and down some road frantically searching for the the hot air ballooning guys was not funny. It would've been my fault had we missed our balloon flight because I might have been responsible for wrong navigation as I always am on a trip.But luckily we made it and were whisked away on a bus with heaps of other people to some open fields where the mist was starting to lift from a lake and the sun had started poking it's rays out. There were two balloons that morning and we were all involved it unloading the baskets, pumping the balloons with hot air, jumping in and floating for the next few hours over cattle crazing, little kids running and waving, the gently sprouting vineyards golden in the morning light. It was utterly relaxing, completely hilarious because of the comedic nature of our pilot and one of the best experiences of my life. We landed at an old airport and got busy deflating the balloon and helping pack away just after we all had a chance to walk inside the slowly deflating balloon. It was amazing!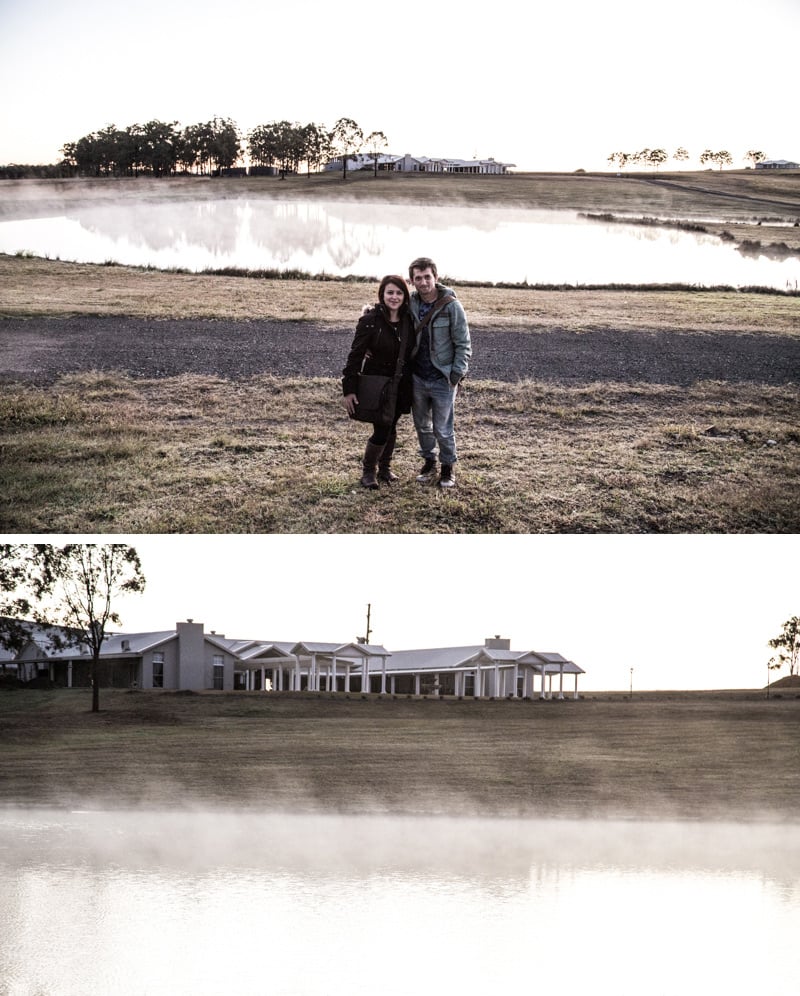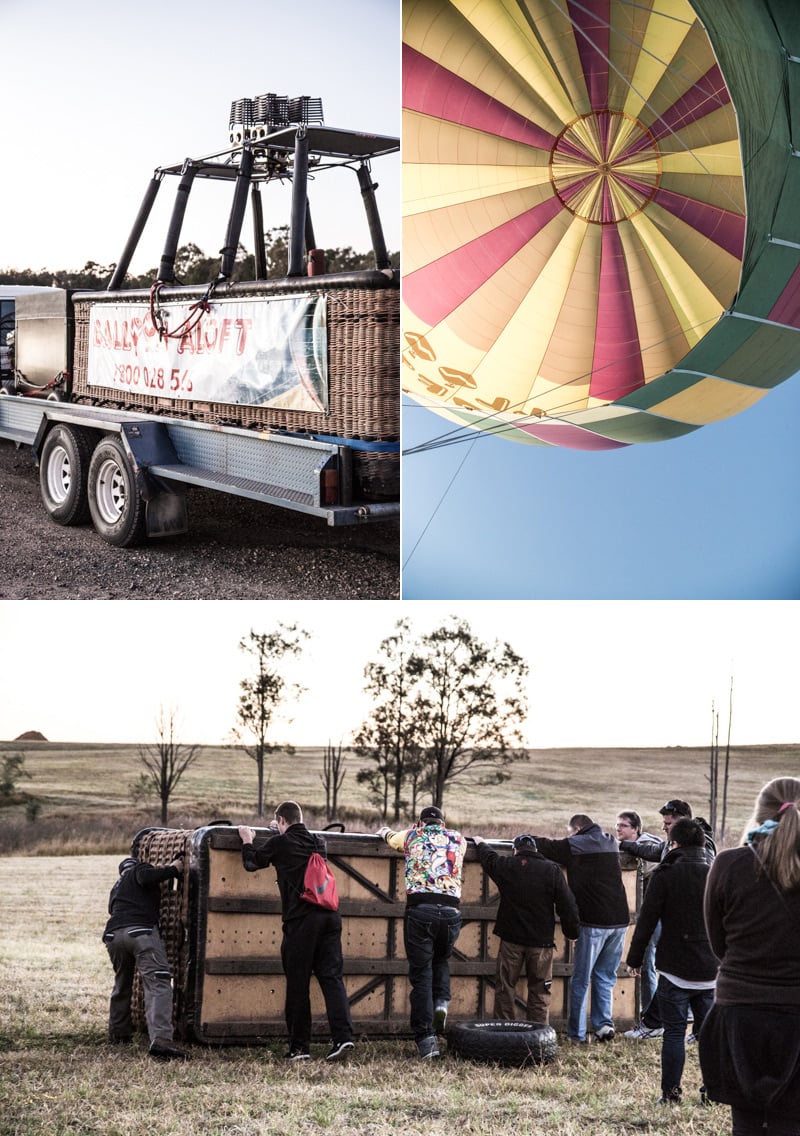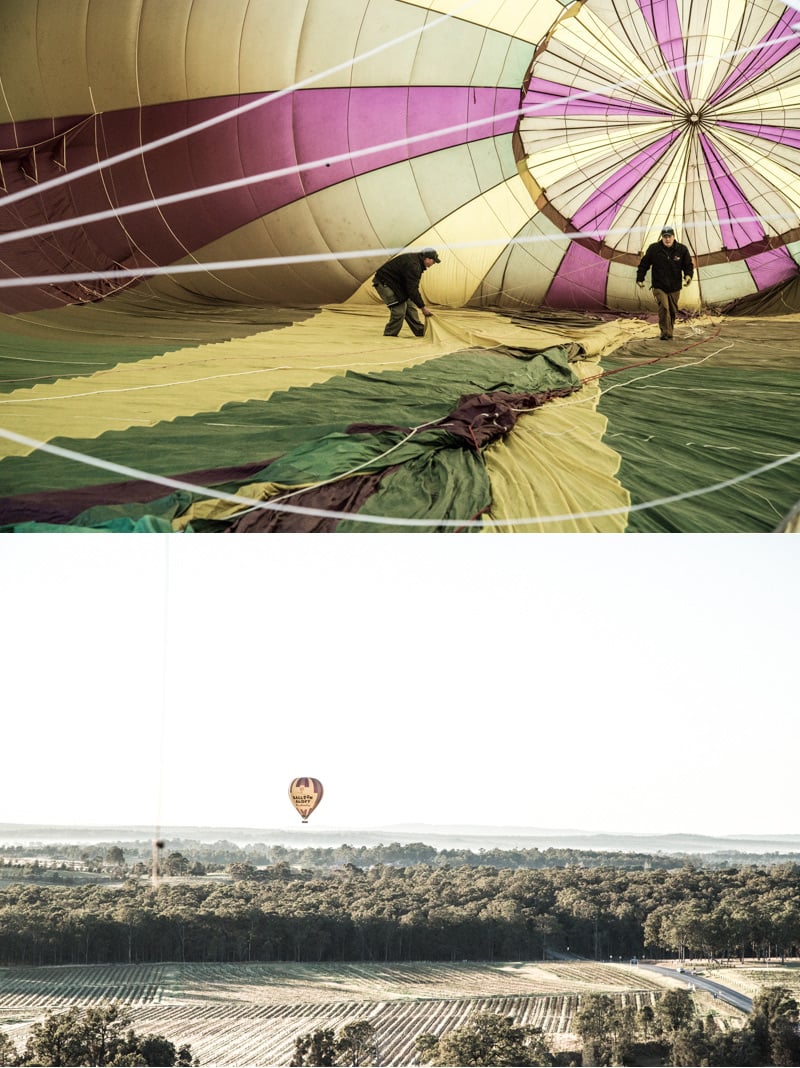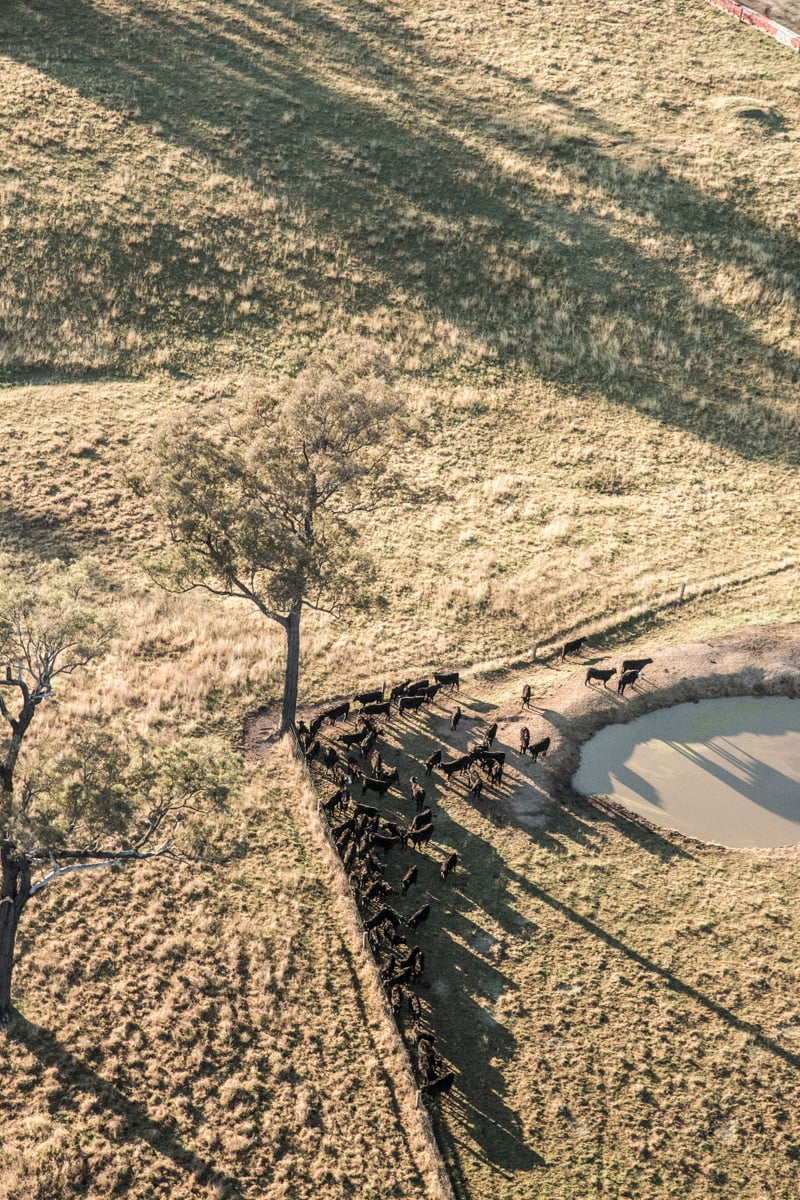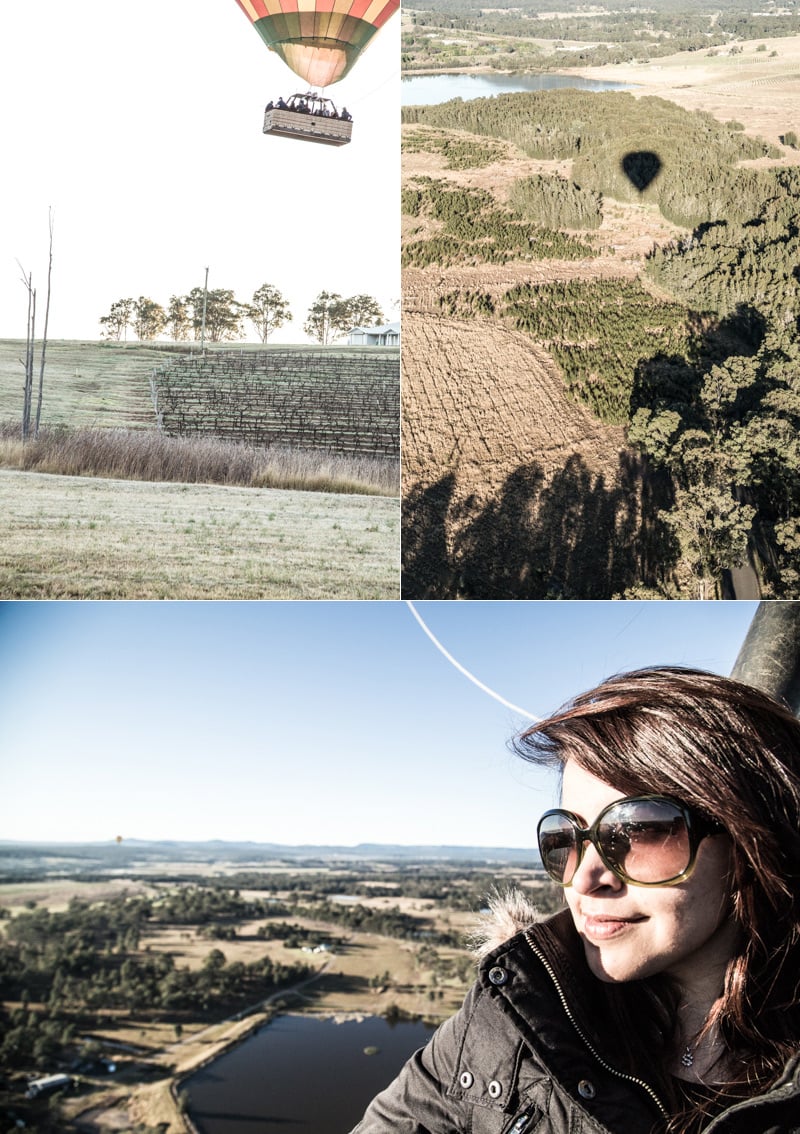 We then drove to Sandalyn Wilderness Estate, a beautiful olive grove that transported us to Tuscany with it's architecture, rolling hills and Cayman, our Italian pasta teacher for the day.  Down in the moody cellar, under Cayman's non-nonsensical fun approach to making pasta; we created three different kinds of pasta. Cayman was so awesome! I've heard he teaches sushi making too. Now, that would be fun to attend! We later sat at this long table outdoors and ate the fruit of our labour with a bunch of really lovely people. We had the pleasure of tasting some gorgeous bespoke olive oil and wines that we bought for us and our friends.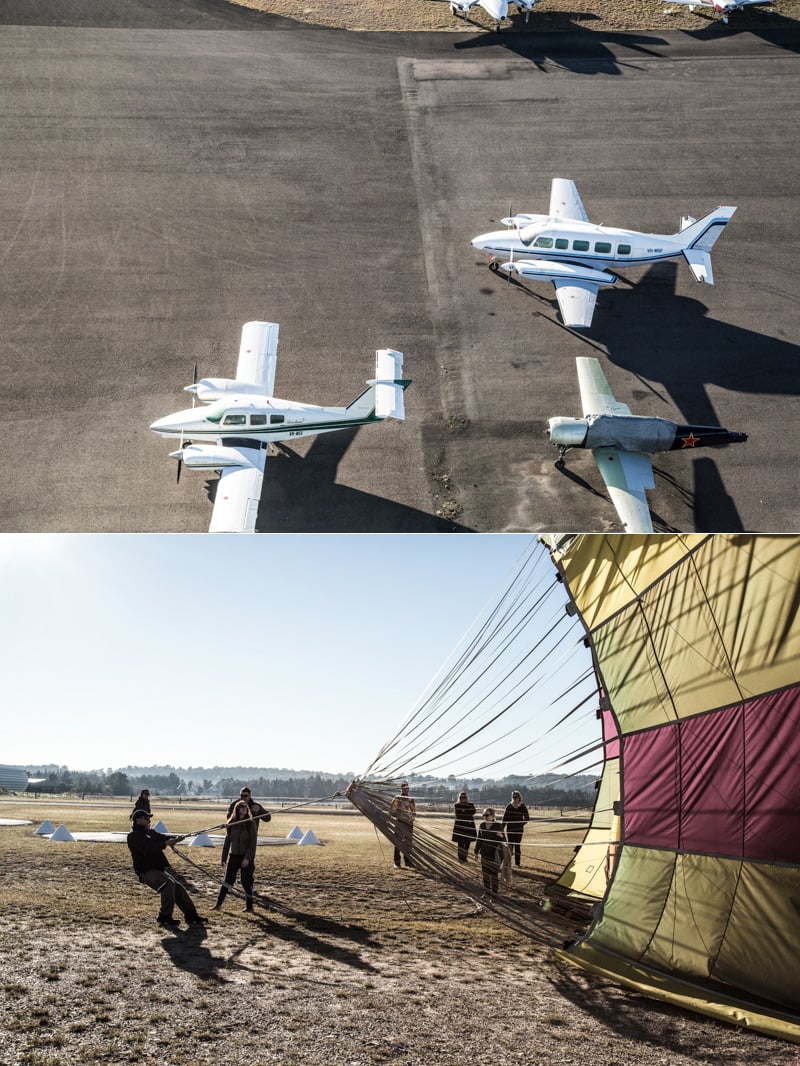 And then we hopped into our snazzy set of wheels and came back to reality. We have been to Hunter Valley several times in the past and it has mostly been about wines and vineyards. THis time around though, it was completely different and we experienced another side to the Hunter that we had not before. Now all I can think about is taking the boys to the Hunter and going for a horse drawn carriage ride, doing a few cooking classes and exploring the stunning grounds and nooks and crannies of the Crowne Plaza.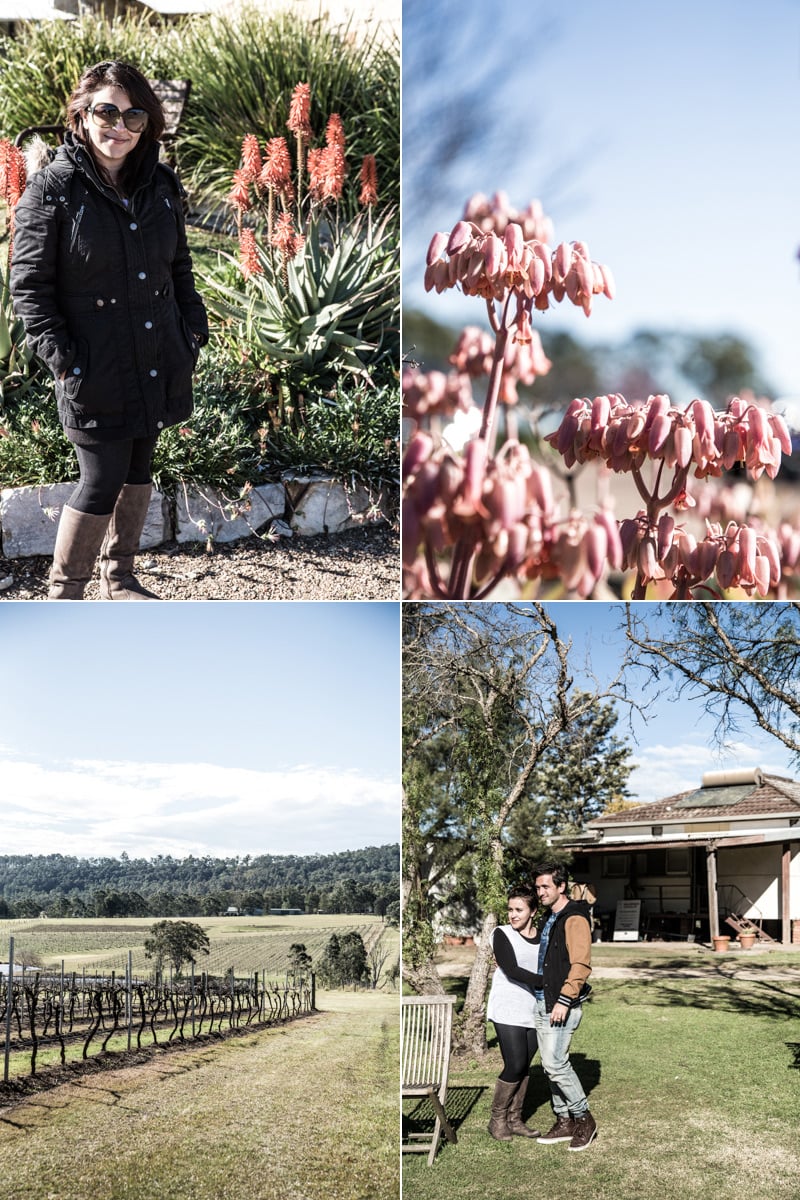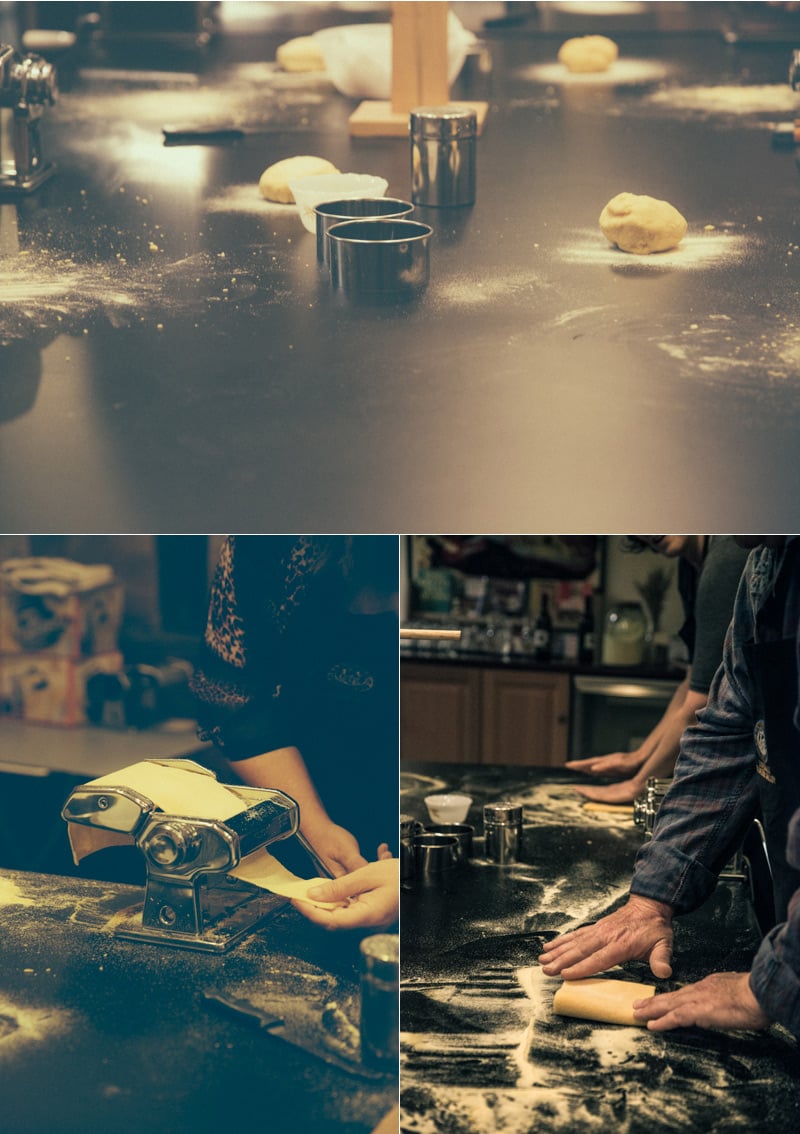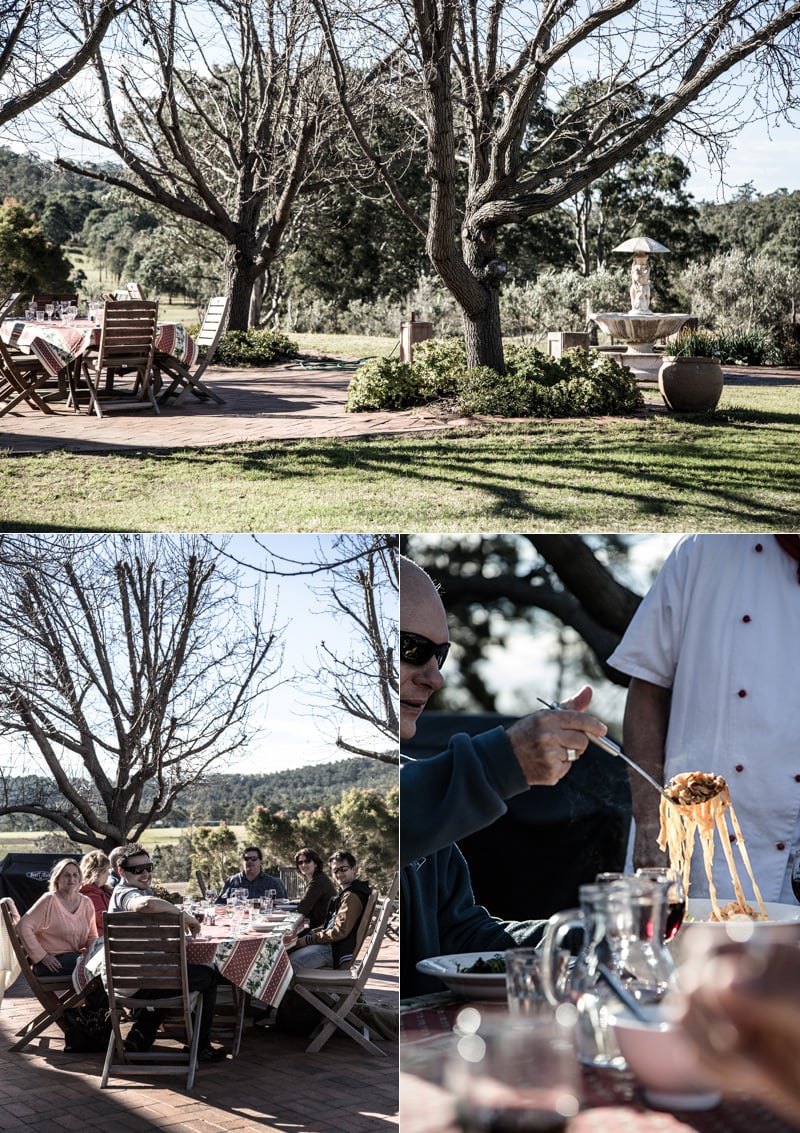 For Your Next Visit - Crowne Plaza Hunter Valley's Special Moments package includes accommodation for two adults in a Deluxe Room, full buffet breakfast for two adults, AU$40 food and beverage credit, 1pm late checkout and chocolates, from AU$260* for mid-week stays and from AU$450* on weekends. Package is available to book now until December 20, 2013 for stays until December 21, 2013. More details here.