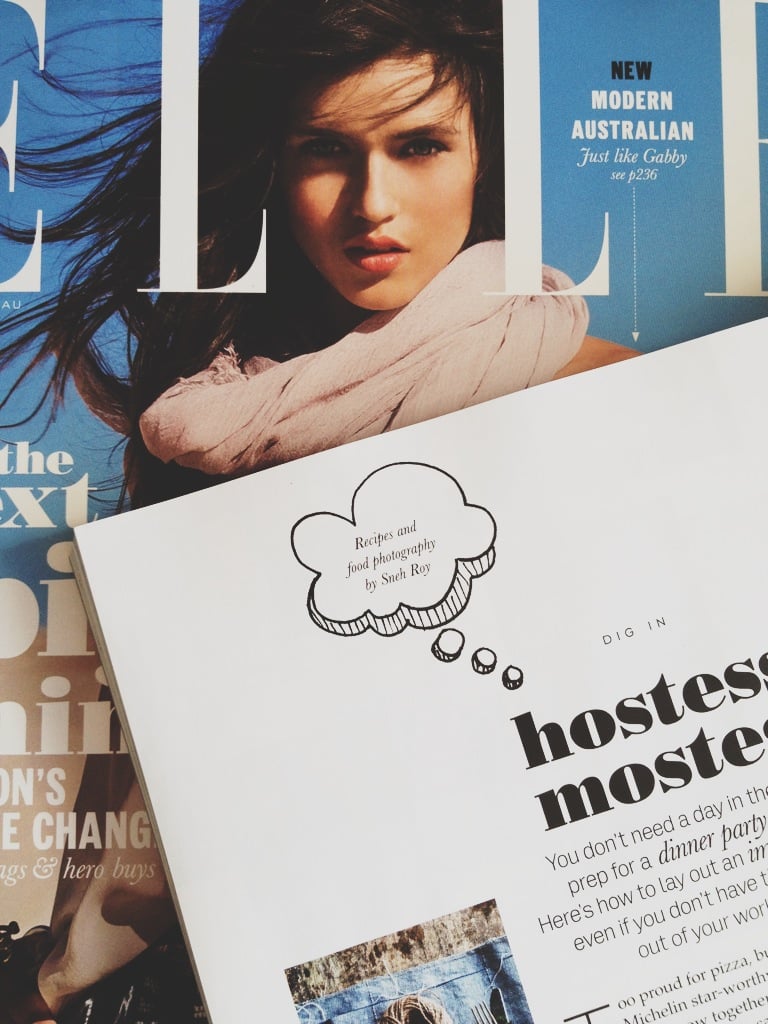 The time is here. For another exciting announcement. I have been tight lipped about this one for a few months now. Way before I got the cookbook deal. A few months ago I was asked by Amy Starr (ex Beauty & Lifestyle Director for Shop Till You Drop and Elle Australia's Beauty And Lifestyle Associate) if I would like to work on a new magazine that was launching in Australia later in the year. You cannot say no to an amazing offer like that especially if the magazine in question is ELLE. I grew up on ELLE. It was hip, trendy and uber stylish. I still have about 100 cut out recipe cards from ELLE India from the eighties and nineties. I never in my wildest dreams imagined that I would be a part of the food column in ELLE Australia!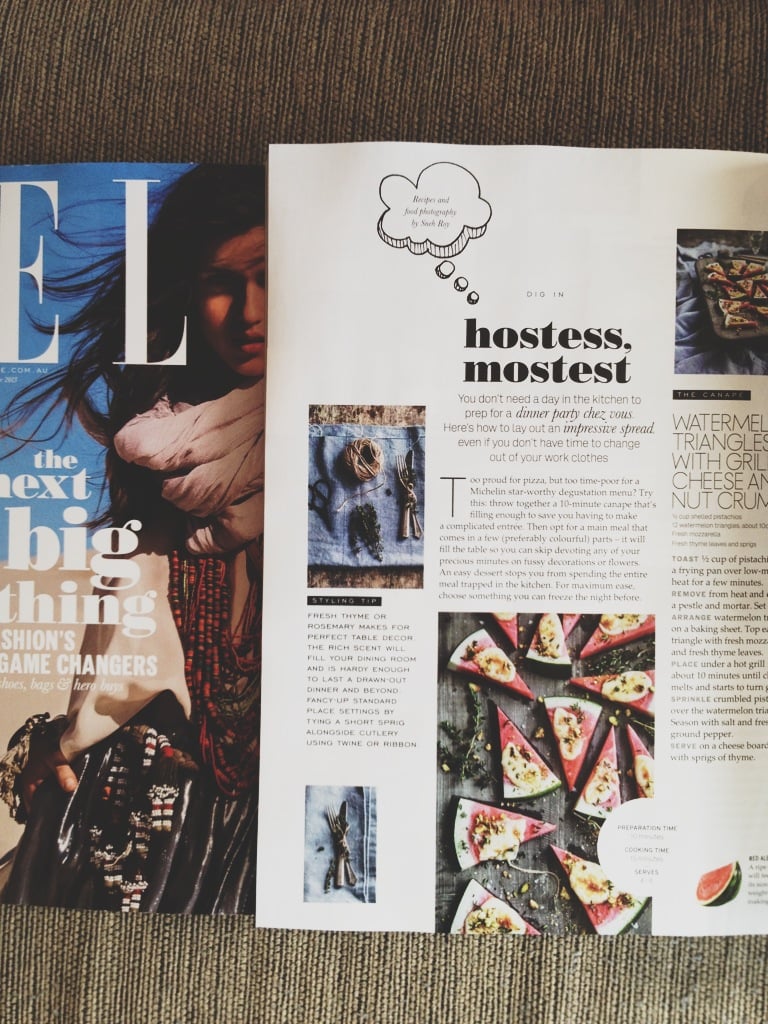 I am very excited to announce that I am now a regular contributor to the new ELLE magazine with a monthly food and lifestyle feature where I create three new recipes based on a specific theme. I also style and shoot them along with a blogger recipe in this 3 page feature. It has been an absolute joy working with the super lovely Amy Starr and the very creative Carly Townsend (Elle Australia's Art Director). ELLE Australia's launch October 2013 issue is out today. The theme in this issue is "Dinner Party In A Hurry" and I have some great seasonal recipes for you to try out. The Grapefruit And Anise Granita is a MUST MAKE!!
I hope you do go out and buy the beautiful launch issue (and cook from it!). It is HUGE and filled with visual goodies and oh so chic! I have had a quick flick through this morning and the magazine is absolutely stunning. The team has done a fantastic job putting together this fun issue with heaps of fashion trends, stunning pictures and cool hip things that all girls like! Follow Elle Australia on
Facebook
,
Twitter
and
Instagram
. Here are some of my favourite shots of the recipes from the shoot.
Have a gorgeous week lovelies!!
S
xx