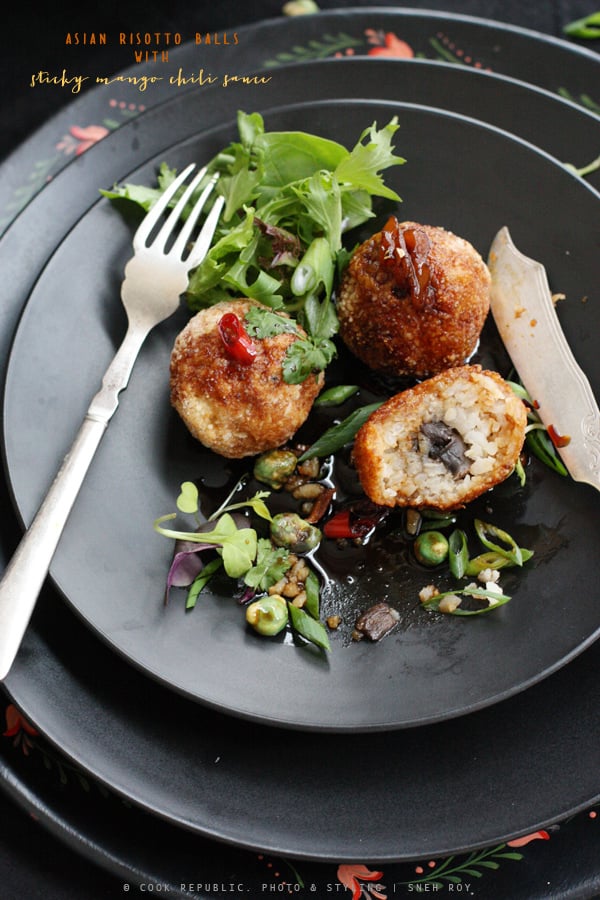 Last month, I was invited to the Masterchef Dining launch dinner. Masterchef Dining was a new concept this year accompanying the fourth season of the series on television. A pop-up restaurant with affordable and approachable dining for fans of the series and a chance to meet, mingle and chat with the show's celebrity contestants was the underlying agenda of the Masterchef Dining concept. It had a three week run but was sold out from day one. The money made from tips was going to be matched by American Express and donated to Oz Harvest, a food rescue organization with a lot of heart.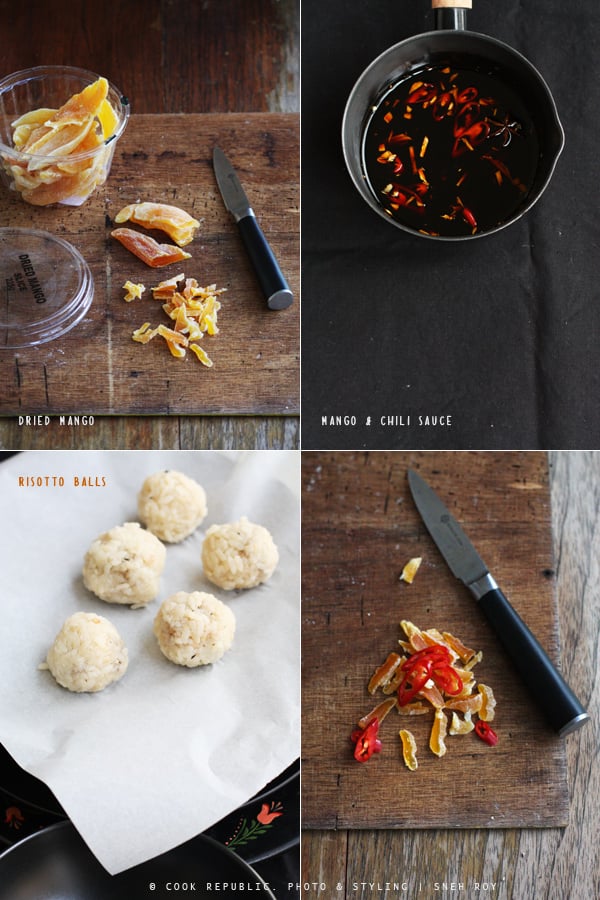 At the launch dinner, I had the pleasure of meeting and chatting with some amazing people. The longest chat I had was with Hayden Quinn (Masterchef Australia Season 3 Contestant) whose passion for his calling came across in his earnest talk about his food philosophy. He talked about his upcoming e-cookbook about Street Food and his print cookbook which is due out next year, so watch out for that. I also dined on Martin Boetz's Eggnet With Pork (he chatted with me about his beautiful dish just prior to the dinner), Michael Weldon's Goat's Cheese Tortellini on Beetroot Purée (which was absolutely stunning!) and Kate Brack's Pumpkin Cake With Caramelised Bacon (which was oh so good!). As part of the event, I was sent a Masterchef Mystery Box. I had to create an original dish with at least three ingredients from the box and whatever else I needed from my own pantry. The dish would be perused by Marion Grasby (Masterchef Australia Season 2 contestant and cookbook author) who was so much fun to talk to at the event itself. I adore her range of Thai Cooking Sauces and told her that in person. She is  a truly genuine person.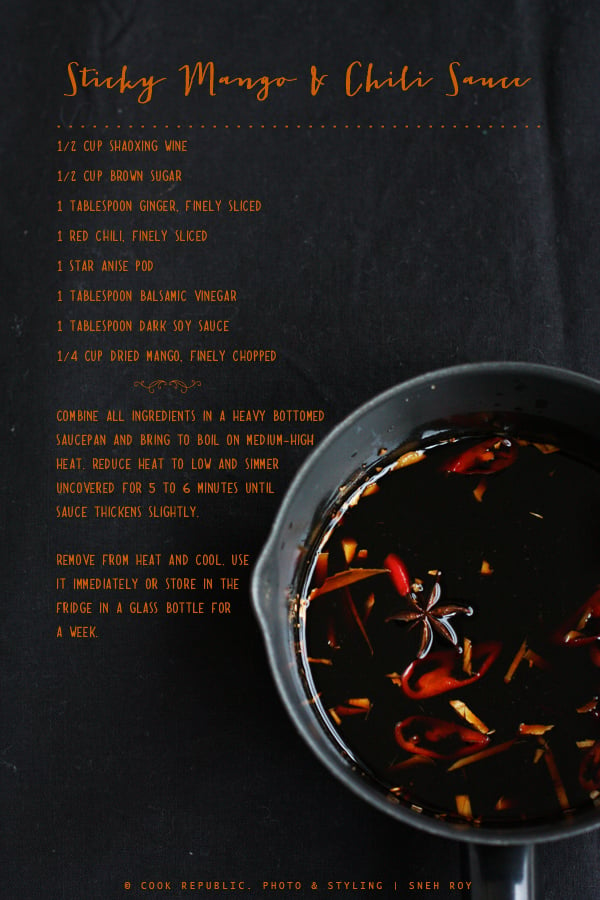 The box had a medley of Apples, Arborio Rice, Vanilla Beans, Balsamic Vinegar, Cardamom, Dates, Dried Mango and Mushroom. One look at it and I thought "Dessert!", especially with the beautiful overpowering smell of cardamom clouding my judgement. "Rice Pudding!" was my immediate next thought. And in that moment I knew exactly what contestants of the show had to go through on a daily basis. The pressure to create, to adapt, to wow! And all in a limited time frame. I always thought it was hard, but suddenly I had renewed respect for what they did and what they put up at the end of it all.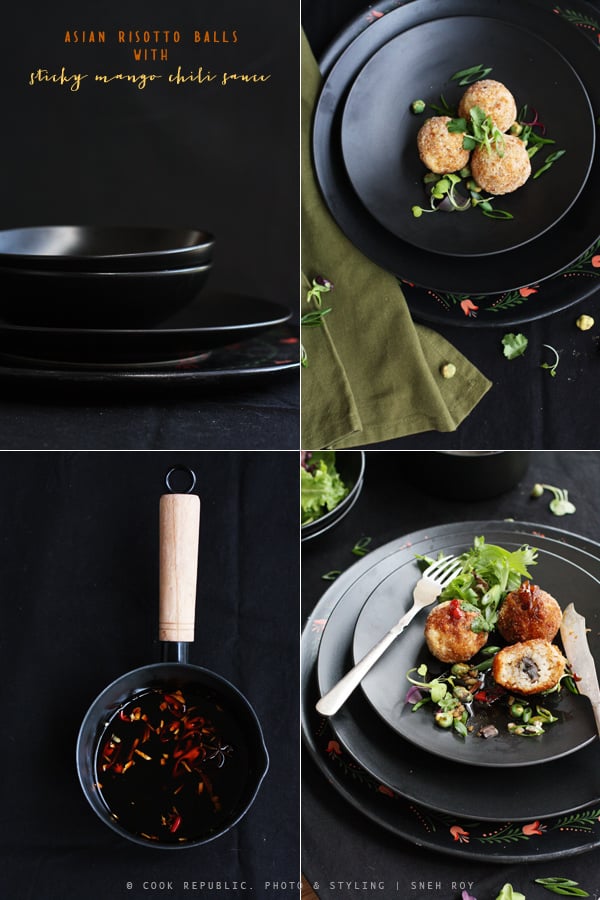 I wanted to do something different, so I walked away from the whole dessert concept. I love Dried Mango! I could eat a whole box before you said "Mango!". I wanted to use that. So my thread of thinking went from there and hopped on to an Asian-themed train. I was thinking mushroom, rice, balsamic, chili, coriander, mango. And the dish slowly took shape in my head. I made an Asian Risotto, used that to make balls stuffed with braised mushroom and served it with sticky and sweet mango sauce spiked with chili. I double tested it and we were all pleased with the result. And I managed to use four ingredients from the box!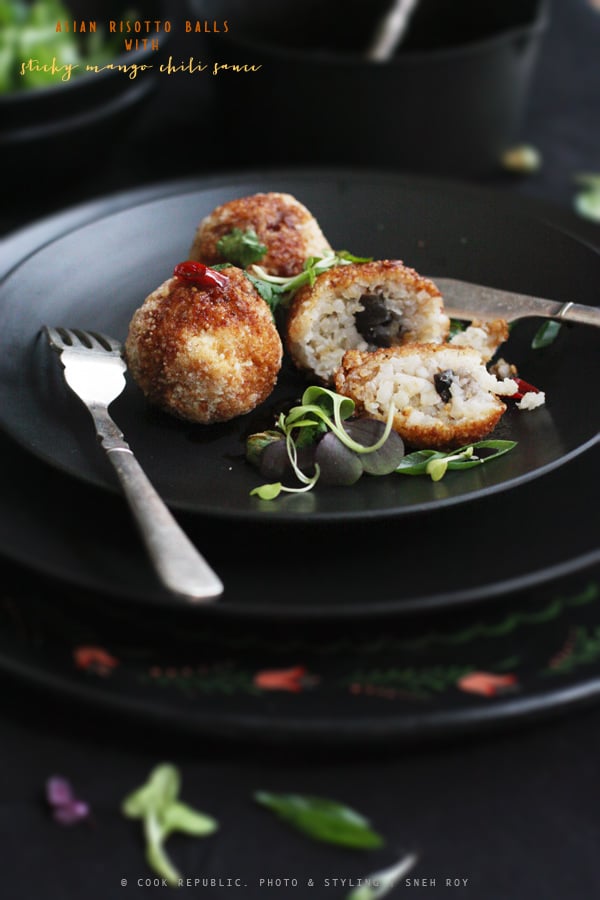 I love the versatile nature of this recipe. For risotto-worriers, all I say is have no fear. You make a risotto but it doesn't have to be perfect. The risotto balls can be plain or stuffed with mushroom. The balls are great for a snack or lunchbox. Dressed up with a generous drizzling of the sauce and a sprinkling of micro-herbs, it becomes a very sophisticated entrée. I served these risotto balls on a bed of cunchy wasabi peas. They were perfect!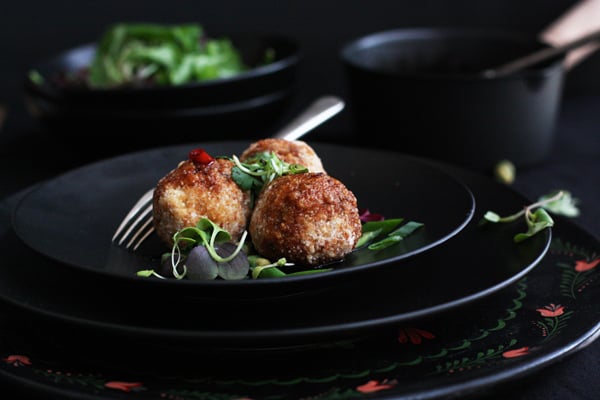 [print_this]
ASIAN RISOTTO BALLS WITH STICKY MANGO CHILI SAUCE
Risotto cooked with Asian flavours gives this dish a very interesting fusion twist. The Asian Risotto Balls are served with Sticky Mango And Chili Sauce on a bed of Wasabi Peas.
Preparation Time - 60 Minutes
Cooking Time - 30 Minutes
Makes - To serve 3 to 4
Ingredients
For the Risotto Balls:
1 cup arborio rice
1 1/2 cups chicken stock
1/4 cup shaoxing wine
1 teaspoon butter
1 tablespoon peanut oil
2 spring onions, white part only (trimmed)
sprinkle of white pepper
4 medium button mushrooms, thickly sliced
salt to taste
3/4 cup plain flour
3/4 cup mix of breadcrumbs and tapioca flour (half and half)
1 egg lightly whisked with 2 tablespoons of water
For The Sauce:
1/2 cup shaoxing wine
1/2 cup brown sugar
1 tablespoon ginger, finely sliced
1 red chili, finely sliced
1 star anise pod
1 tablespoon balsamic vinegar
1 tablespoon dark soy sauce
1/4 cup dried mango, finely chopped
For the Garnish:
a handful of wasabi peas
spring onions, sliced coriander, freshly chopped micro herbs
Method
To Make The Risotto Balls :
Heat oil in a heavy bottomed saucepan. Add the rice and roast on medium-low heat for a few minutes. Toss and stir constantly to avoid burning. When grains start blushing add chicken stock, wine, butter, spring onion and pepper. Taste and adjust seasoning (salt). Cook, stirring constantly till liquid evaporates. Reduce heat to low, add mushroom and half cup water. Cover and simmer for 5 minutes until rice grains are cooked and slightly sticky (not creamy like risotto). Remove from heat, remove the mushrooms and reserve. Cool completely.
Put flour and bread crumb mixture in separate, flat plates. Pout the egg mixture in a small bowl. Heat oil (I used sunflower oil but any oil with a high smoking point will work) in a fryer or medium saucepan. When risotto is cooled completely, shape rice mixture into balls using the palm of your hands. If you wish to stuff your risotto balls with mushroom slices, place one slice on the rice mixture and shape it to envelope the mushroom. Repeat with remaining rice mixture and place balls on a baking sheet.
When ready to fry, roll risotto balls first in flour. Then dip them in the egg mixture and roll in the bread crumb mix. Deep fry for a few minutes, turning gently until the risotto ball is nice and golden. Remove with a slotted spoon and drain on paper towels.
To Make The Sauce :
Combine all ingredients in a heavy bottomed saucepan and bring to boil on medium-high heat. Reduce heat to low and simmer uncovered for 5 to 6 minutes until sauce thickens slightly. Remove from heat and cool. Use it immediately or store in the fridge in a glass bottle for a week.
To serve arrange risotto balls on a bed of wasabi peas. Top with a generous drizzle of sauce and sprinkling of greens.
My Notes
You can easily swing this recipe any way you want by swapping and experimenting with flavours. Think Risotto balls stuffed with cheese in a tomato based sauce (Italian) or Risotto balls stuffed with prawns in a spicy lemongrass sauce (Thai).
These risotto balls are great for snacking or in lunchboxes.
The sauce is a great addition to your pantry or to have in your fridge as a dipping sauce. It would also make a wonderful gourmet gift.
[/print_this]