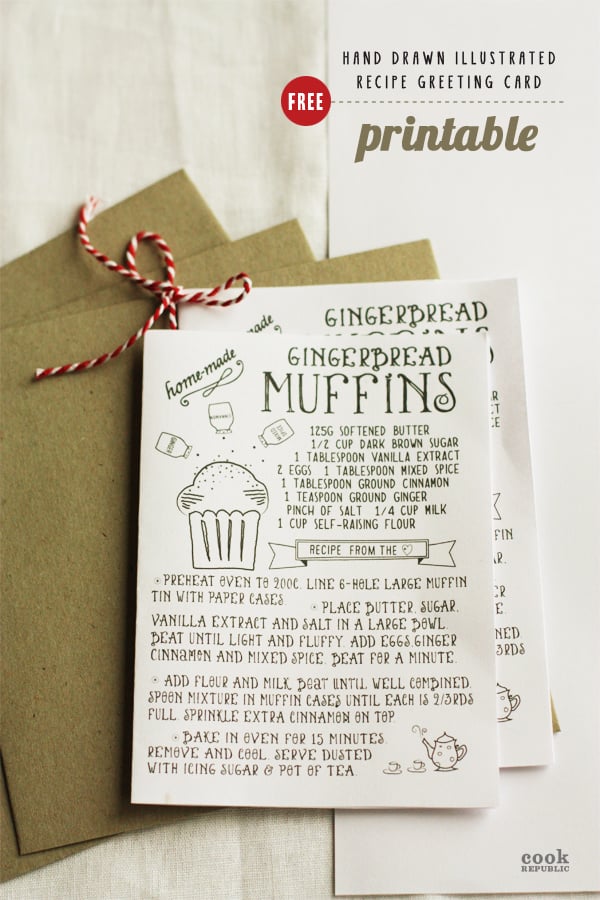 Happy Monday Folks! Hope your weekend was great. Mine was a lovely mix of things. The advent of the advent that I had a blast planning and filling with all kinds of tiny treats, goodies and vouchers for the boys. That was followed by a different kind of tree that we all put up together as a family. A string and light tree inspired by the many pins floating on Pinterest. A much needed afternoon off with the girls enjoying high tea with the girls perched atop
Burnt Orange
, a beautiful club house overlooking the harbour waters in Sydney.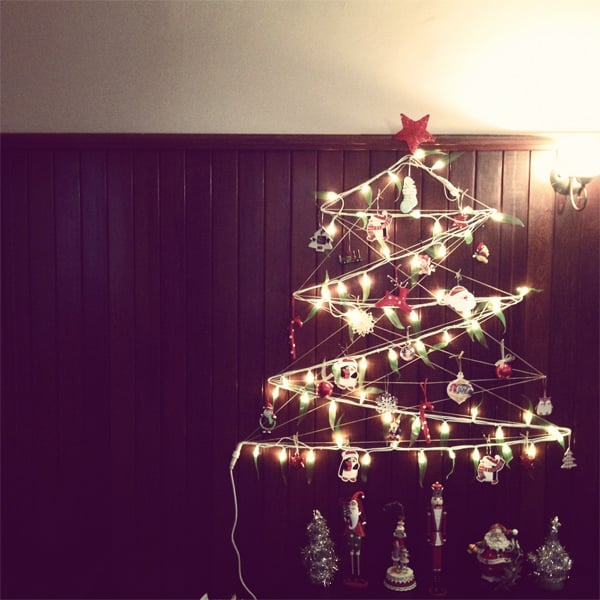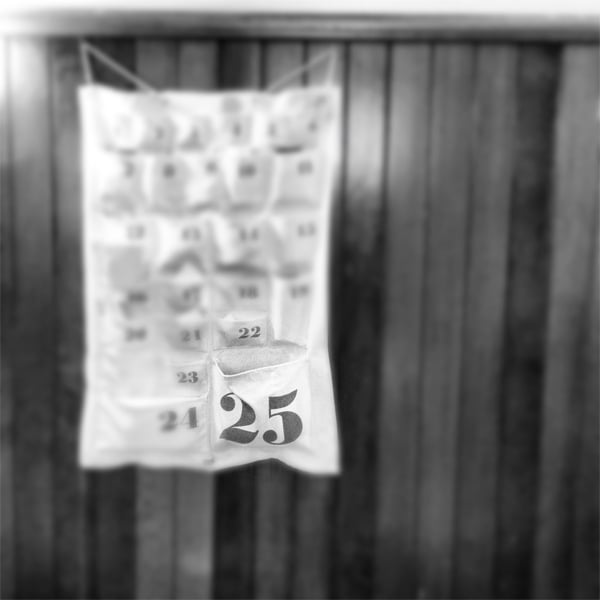 I also baked
Gingerbread Muffins
. Lots of them. They made our home smell like Christmas. They were the best muffins I have had in a while. Truly. I also spent some hours happily doodling on my
Wacom Intuous 4
and the result was a quirky little Christmas card that also doubles up as a recipe keepsake - a true keeper of a recipe, I promise!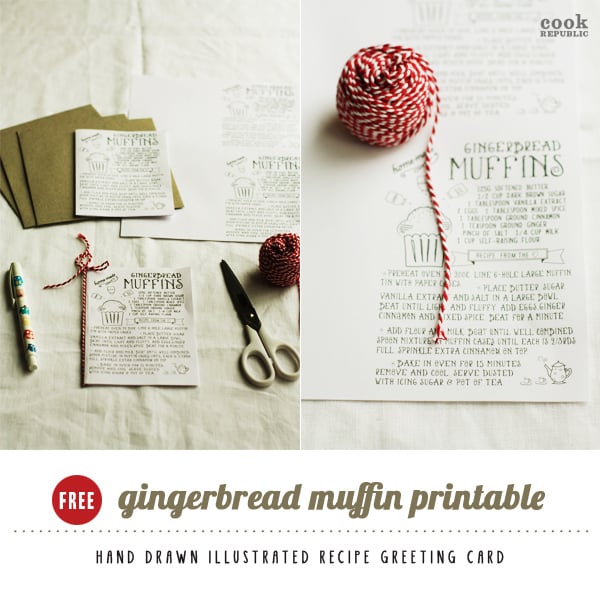 I have the free printable for all you lovely people today. Spread some sweet love this holiday season. Dress the card up with Christmas themed twine or stickers or add a splash of colour to the line art. I have kept it "theme-free" so it can be given on virtually any occasion, not just Christmas. The template is for an A4 sized print that will yield two cards (there is a faint cutting guide line). Just fold and use after you cut along the line. Please keep it free. Don't sell it! Don't distribute it on your site. Please link back with proper credits. And if you use it and have pictures, I would love to see them. Much love! xx