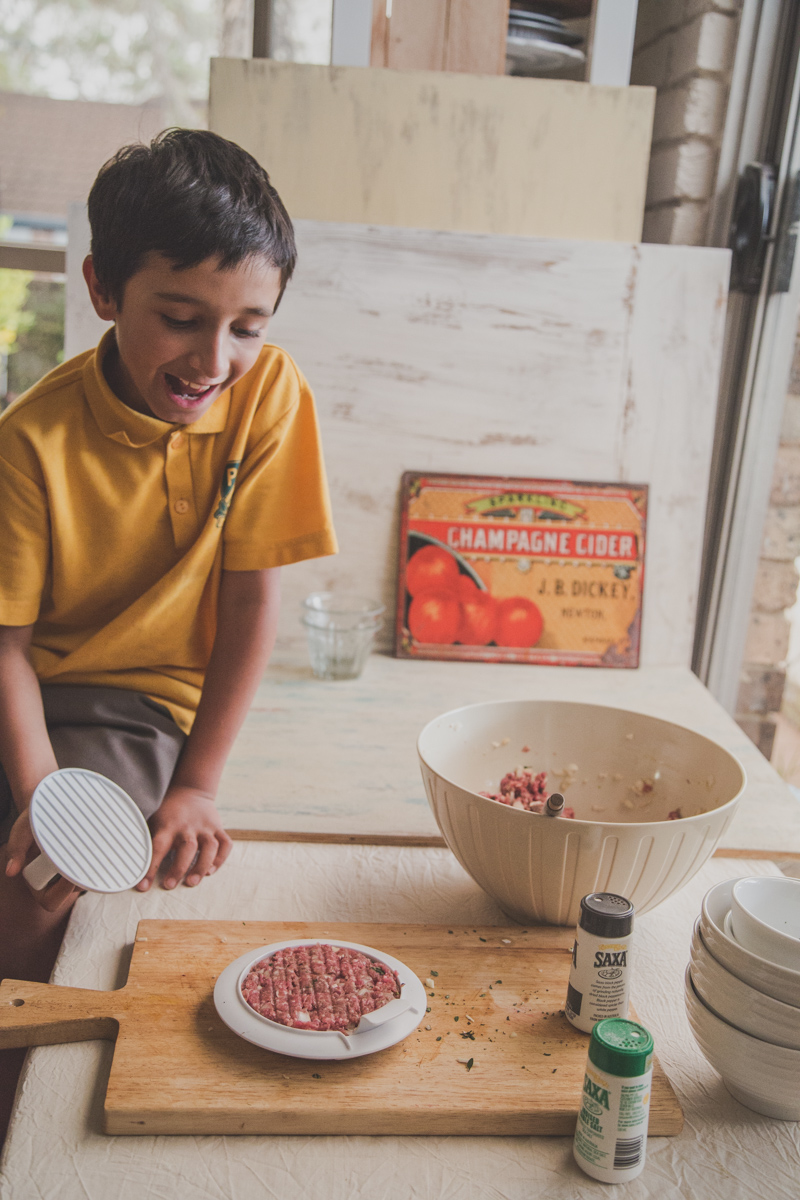 Kids are stronger and more capable than we give them credit for. With guidance and repetition, their little minds and eager hands can build Rome - even though it might not be in a day. As parents, one of our fundamental task is to nurture and nourish our babies. Often we take that quite literally and try to keep them healthy by pushing plate after plate of fresh and home cooked meals in front of them. We are then a tiny bit perplexed when they don't want to eat all the time, seem bored and not very excited with all the wonderful variations we present to them.
We are nurturers - yes. But more than that we have to be teachers. The reason why we get so excited about feeding our families and friends is because we are involved in the process, the decision. We make choices, we experiment, we try things and we produce the end result. It is scintillating and invigorating to have that power. That is what makes us passionate about food and eating well. But we often forget to pass on the baton of this very power to our offsprings and other little tiny humans in our lives.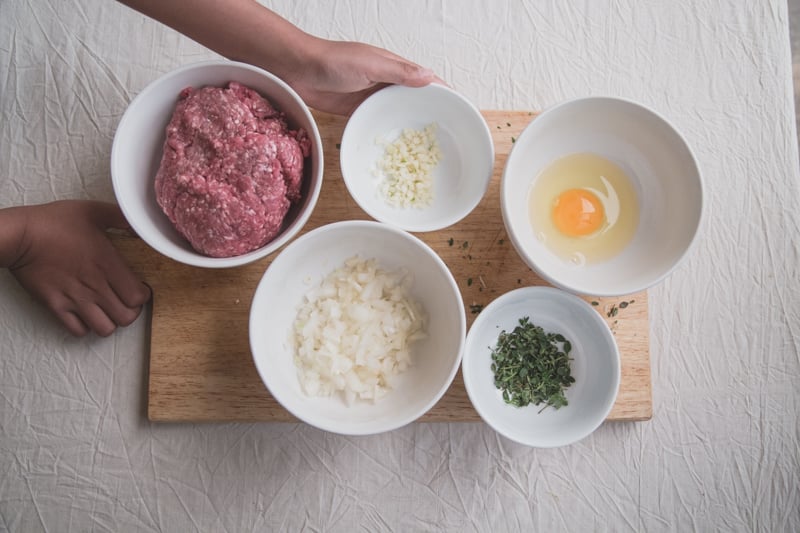 For the past year or so, I have been making a conscious effort to get my boys involved in the process of putting food on their own plates. Whether it is harvesting something small we might have grown in pots, to walking through a market picking fresh produce, to looking up recipes and talking about what we could do with them. Then actually making them do it. It is amazing to watch the giddy-with-delight look on the face of my ten year old when he can pick the fruits he wants in his smoothie after school, chop them up and blend them with just the right sweetness he loves. It feels even more empowering to give some of that power and love of food back into the hands of the very people we strive to nourish every day.

Rivs loves a good cheeseburger. He doesn't like the one at McDonald's. He prefers an artisan burger that tastes meaty and is seasoned with herbs. He is a kind boy. When he was much younger, he was devastated to find out where meat came from. But we talked about it. And as he grew older, he understood the concept of food chain in a way only growing old can make you understand. Then we talked about ethical meat and the nitty gritty of respecting our food. We talked about cows that roam free and being kind to our food source. He warmed up to the idea of fixing his after school snack, once or twice a week. I saw it as a life lesson. If he got used to preparing his own wholesome snack after school, he would take that forward and get excited about putting together a nourishing meal after work when he got older. Guidance and repetition.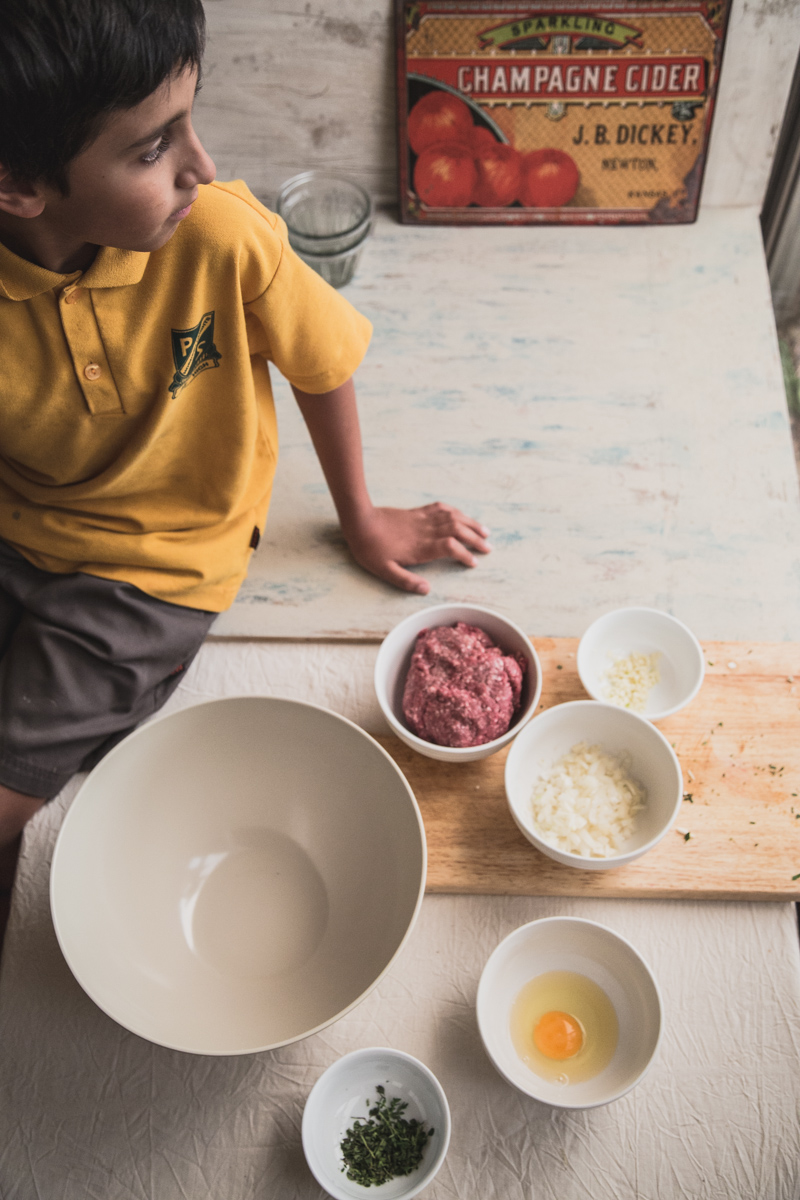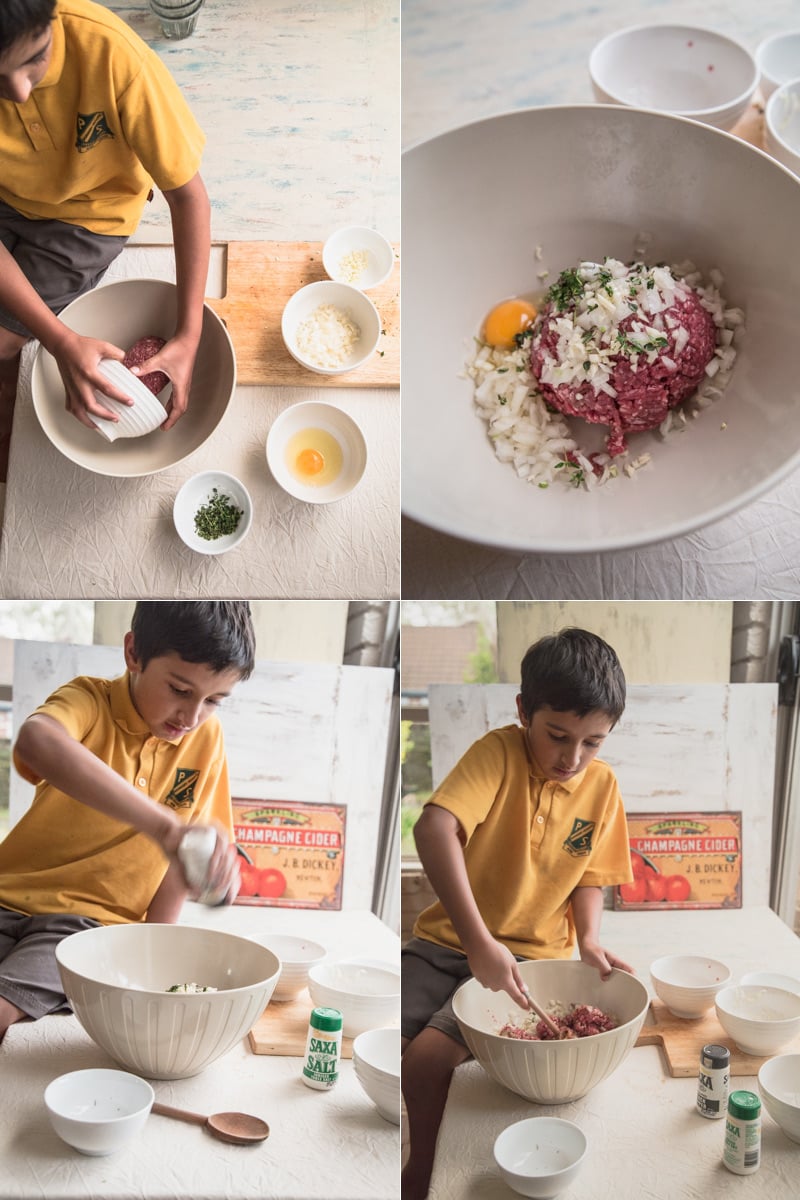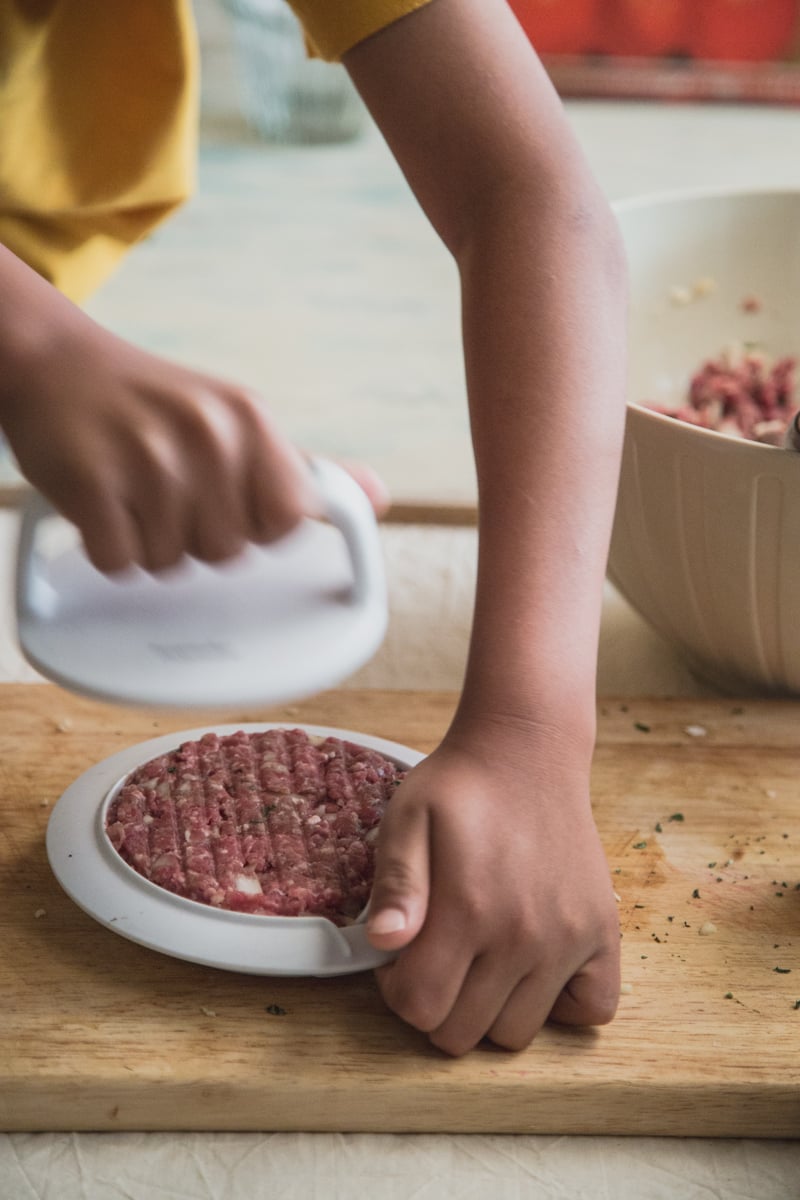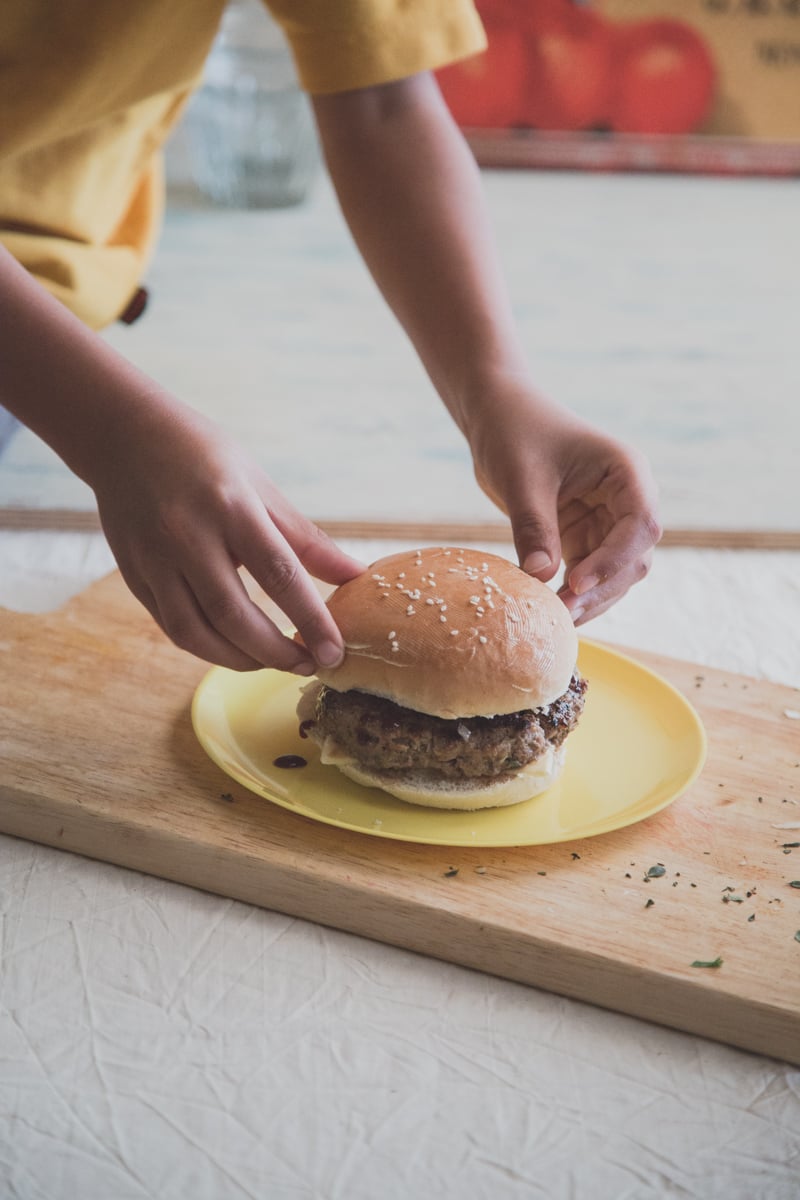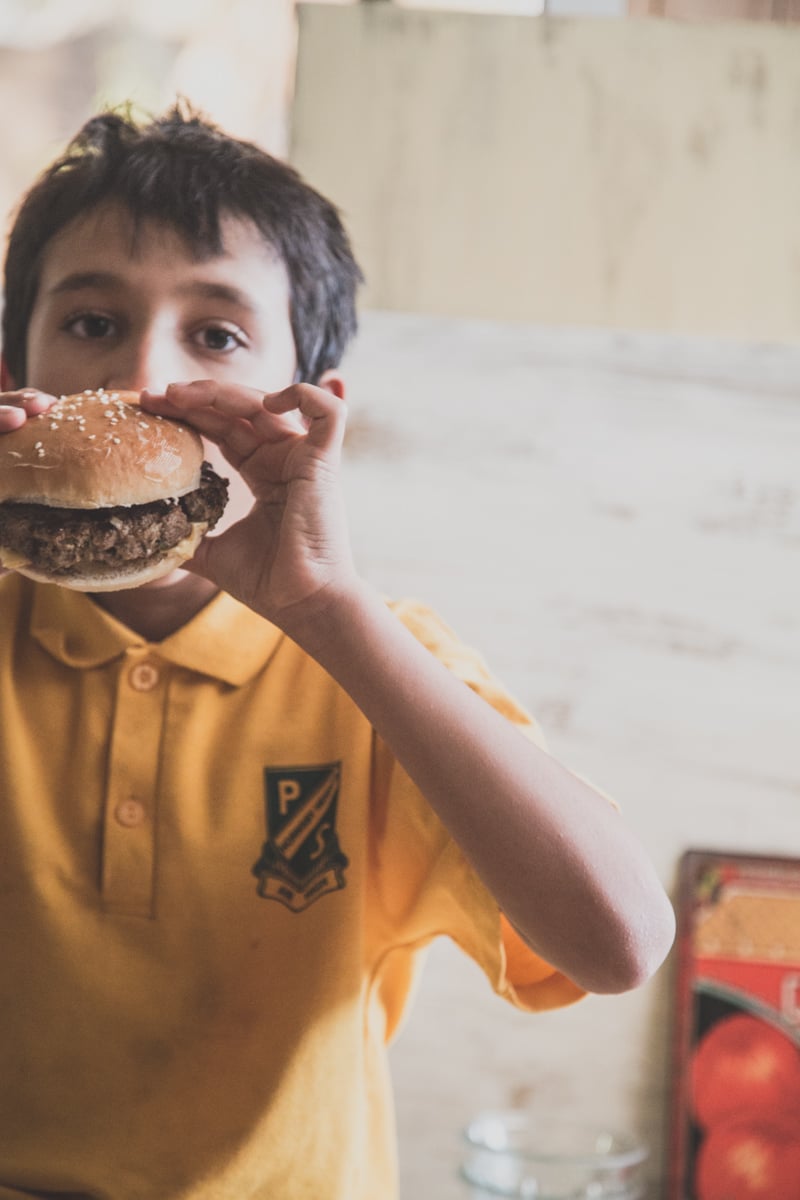 A homemade burger was on top of his list of fast tasty things to make. So we made a simple burger. With only a handful of ingredients, we got mixing and shaping with a plastic burger press we got as a gift. We pan fried the patty, stuffed it in burger buns and enjoyed it with a slice of cheese and some homemade barbecue sauce. Rivs declared it was the best burger he had ever had and that when he had children, this would be one of the first things he would teach them to make. Progression and paying it forward. This is also the amazing concept behind Jamie Oliver's Food Revolution Day #FRD2014 which aims at teaching tiny humans to cook from scratch and to get empowered and excited about the art of cooking and eating real food.

Have you taught a tiny human to cook recently? Isn't it the most wonderful thing?
Much love
x
[print_this]
HOMEMADE CHEESEBURGER
A simple 8-ingredient homemade cheeseburger that the kids can make from scratch and enjoy for an after school snack. Also great make ahead party/game night snack for the adults.
Makes - 6
Ingredients
500g beef mince
1 onion, finely chopped
3 garlic cloves, minced
few sprigs of thyme, leaves picked
2 eggs
1 teaspoon mustard powder
1 tablespoon Worcestershire sauce
salt and pepper to
taste olive oil to pan fry
Method
Mix all the ingredients in a bowl.
Form burger patties a size smaller than your burger bun using your hands or a burger press.
Heat oil in a grill/frying pan and pan-fry the patties until golden and starting to char.
Place patties in a sliced burger bun with cheese and barbecue sauce.
You may also layer the bun with fresh salad leaves, tomato slices, homemade pickles and relishes.
[/print_this]
Note - We have been practicing making this burger for a few months amongst other things and we are making it again today. These pictures were shot late last year for #FRD2014.