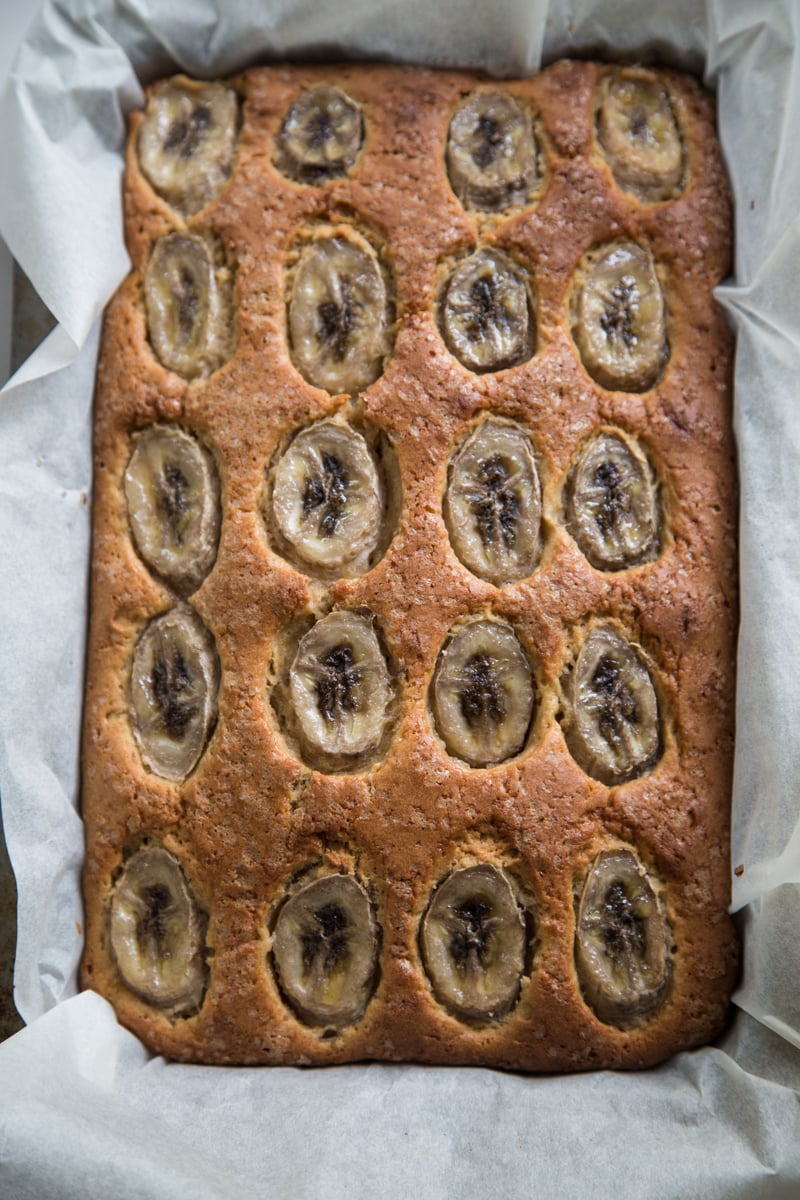 I have a stack full of robust cake recipes that belong to the beautiful brown crumb family and just hit the sweet spot - just! I love a cake that you can take a mouthful of and name at least a handful of ingredients in it as you slowly savour it. A cake that is not weighed down by pretty icing and sugar that masks the beautiful flavours that develop as it sits on your counter waiting to be eaten. A cake that can welcome a generous serving of seasonal fruit with open crumbs or become a blank canvas for that jar of jam you made over the weekend. Jude Blereau and I seem to have similar views on the creation of such staple cakes.
I have followed Jude's recipes for almost a decade now and happily hoarded her older cookbooks. Last year at the Sydney launch of her Wholefood Baking cookbook, I was thrilled to meet her in person for the very first time. A generous and happy soul, Jude is a passionate wholefood champion and a staunch supporter of food that celebrates friends and family. In the past few months, I have truly explored her cookbook in every nook and cranny. Jude experiments a lot with robust flours and alternative sweeteners. She is also a big fan of fruit in baking. All the things that endear me more to this gem of a book. In her book she has a certified "buttermilk family tree" that splits into everyday and pretty. I think my alliance to the buttermilk cake belong to the Everydays. It is hardworking and full of mouthy flavour. In this little variation I have added almond meal because I love all my cakes to mimic friands. I have also spiked it with cinnamon and topped it with banana and raw sugar for a tray cake that is almost like a breakfast muffin.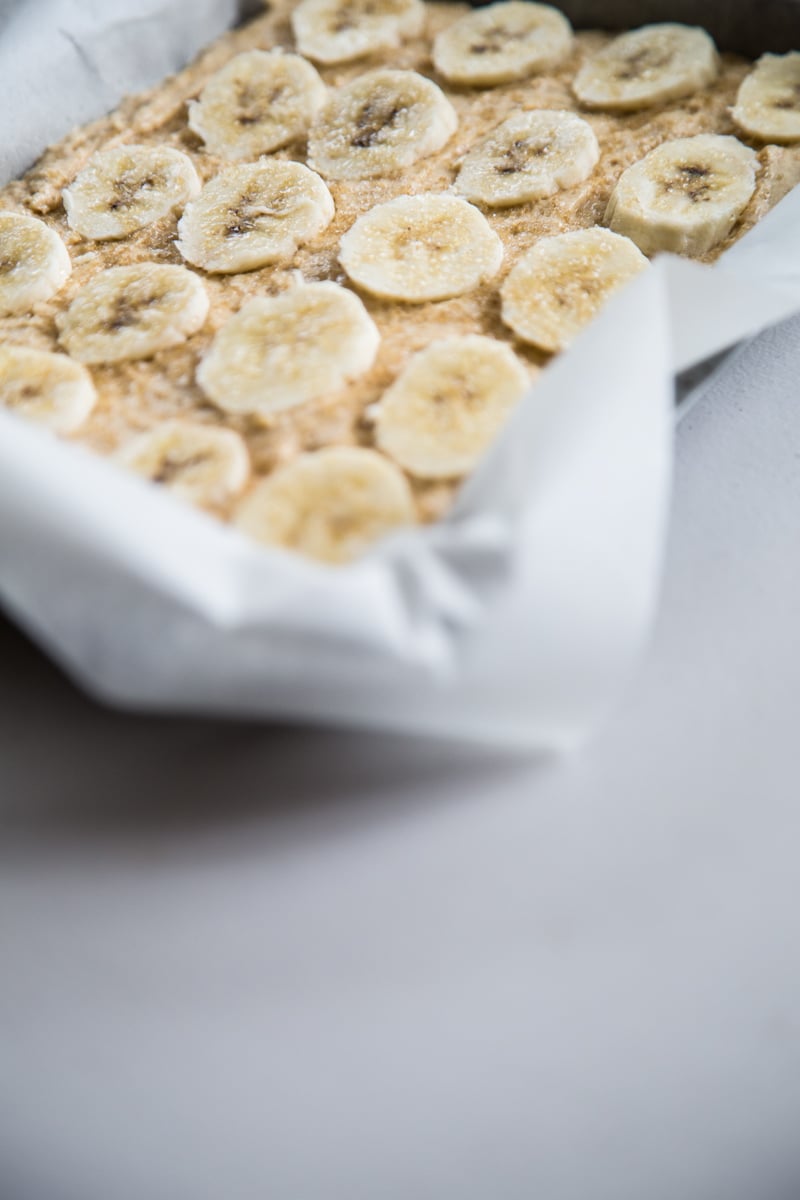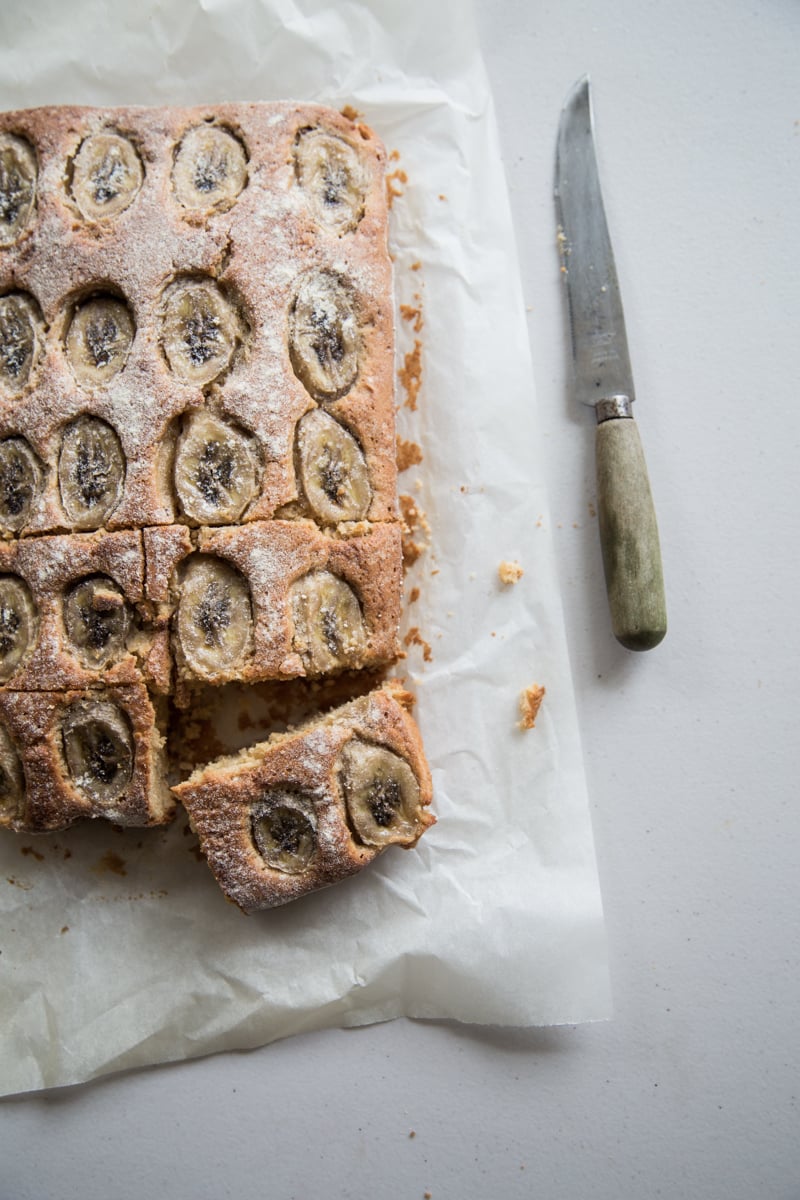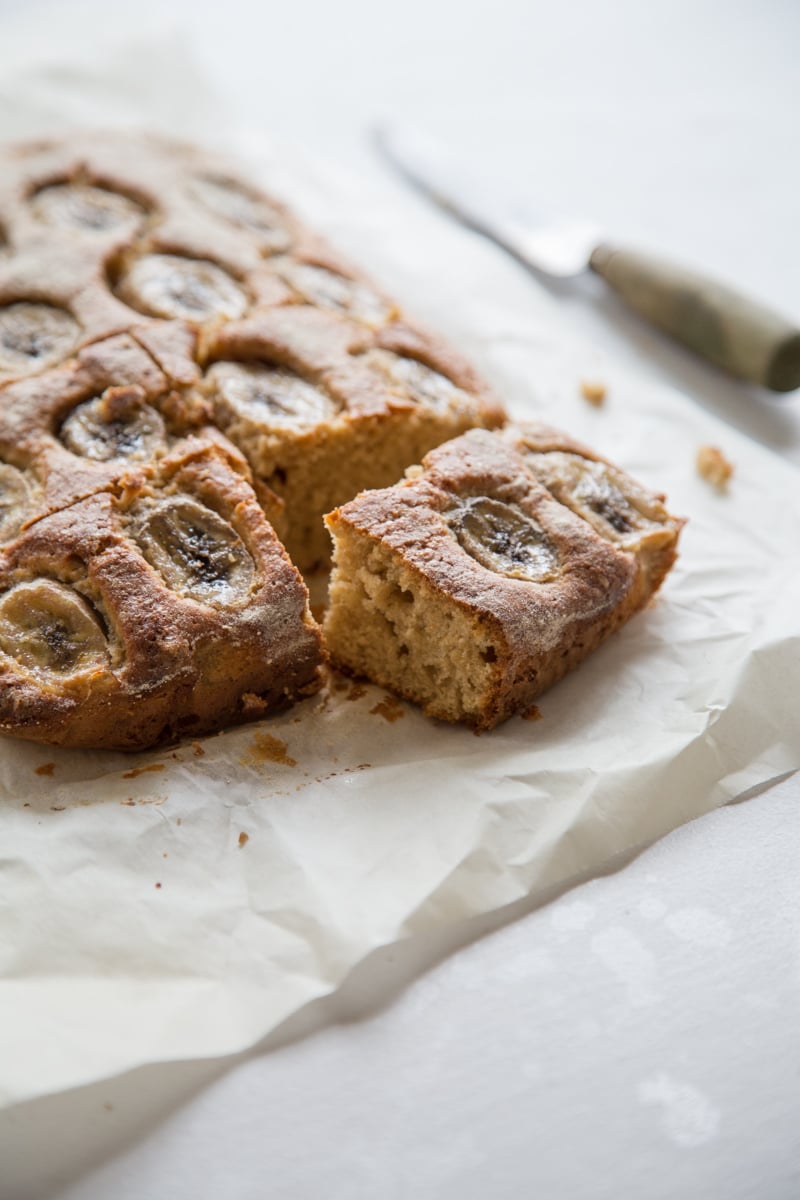 MELBOURNE BOOK TOUR
I will be in Melbourne on May 30 and 31st as part of a quick book tour to promote Tasty Express. Books For Cooks is hosting a special event at Birdman Eating on May 30 (Friday) in the evening with plenty of good food and matched wine. I will be talking about food blogging and everything Tasty Express. Tickets can be purchased here and they include a copy of the cookbook. I would love to see you there. On May 31st, I will be at The Melbourne Good Food And Wine Show at the Myer Stall from 9:00am until 3:00pm. We have a special breakfast lined up and two cooking demonstrations. I will also be signing books. If you are headed to the show, make sure you stop by and say Hello!
[print_this]
BUTTERMILK BANANA TRAY CAKE
adapted from Wholefood Baking by Jude Blereau
A solid recipe for an everyday alternative to a butter cake, made tangy with buttermilk. This cake is not too rich, has a beautiful moist crumb and is perfect for topping with seasonal fruit or layering with homemade jam. Great when stale and toasted as well.
Serves - 8
Ingredients
11/2 cups white spelt flour
1/2 cup coarse hazelnut meal
1 teaspoon baking powder
1/2 teaspoon bicarbonate of soda
1/2 teaspoon ground cinnamon
1/2 cup raw sugar plus extra to sprinkle
pinch of salt
125g softened butter
2 eggs
1 tablespoon vanilla extract
3/4 cup buttermilk
2 ripe bananas, sliced
icing sugar to dust
Method
Pre-heat oven to 180C. Grease a 23cm x 15cm (base measurement) metal tin and line it with baking paper hanging over the edges.
Mix flour, hazelnut meal, baking powder, bicarbonate of soda, cinnamon, sugar and salt in a large bowl. In a separate bowl, beat butter, eggs and vanilla extract with an electric mixer for a couple of minutes until pale and creamy. Add the buttermilk and beat briefly until combined.
Tip the dry mixture in the wet mixture and beat for a minute until smooth. Spoon batter in to the prepared tin and smooththe top. Arrange banana slices on top and sprinkle with extra raw sugar.
Bake in pre-heated oven for approximately 30-35 minutes. Remove from oven and cool completely in tin. Dust with icing sugar before serving.
[/print_this]