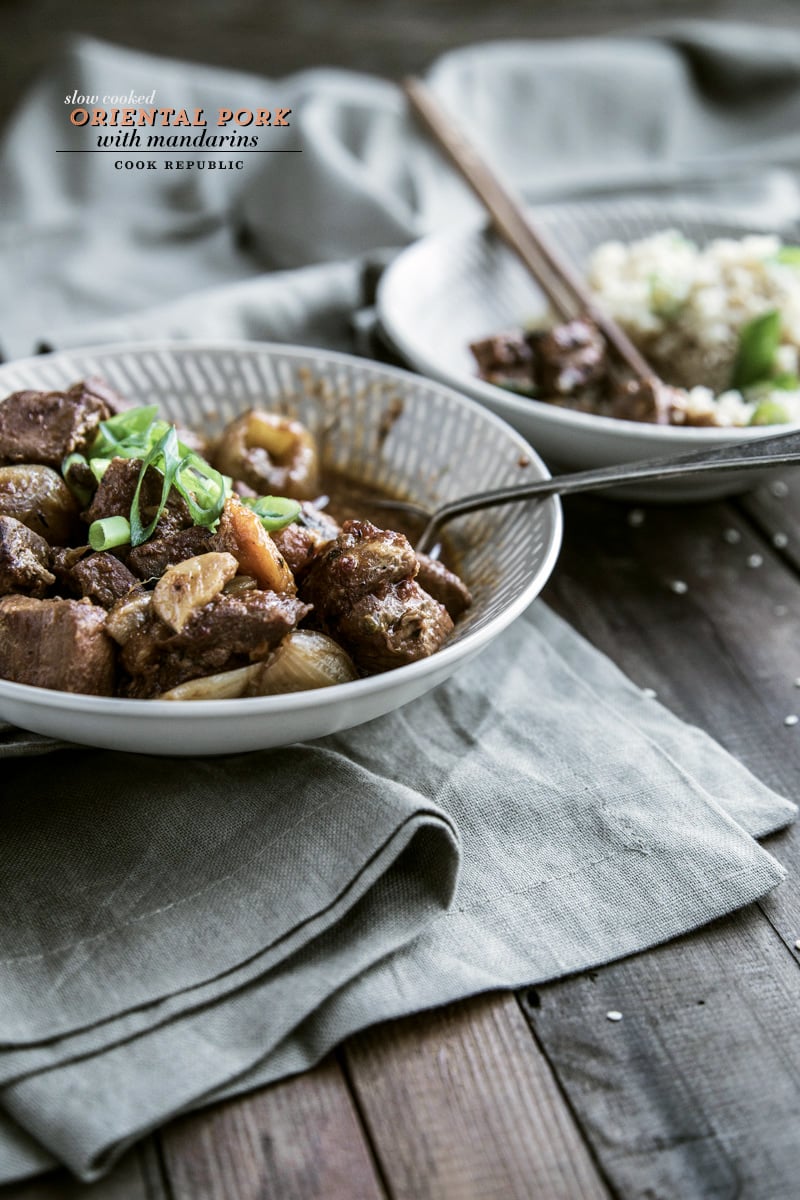 I first put this recipe up in my online recipe database in 2003. It was one of the first recipes I shared on the internet. Over the years I have cooked it with a few variations here and there but the base recipe remains the same. Pork, baby onions, lots of garlic, sweet mandarins and Asian spices slow cooked to a flavourful and tender dish that is perfect for sharing over dinner. With college on two nights a week, Nick and I find slow cooking this extremely handy. I turn it on and leave home as the night creeps up quickly. He turns it off just when I am reaching college, passing yawning and weary office goers on my way; the thought of this beautiful slow cooked dinner keeping me awake and sane as I design through the evening.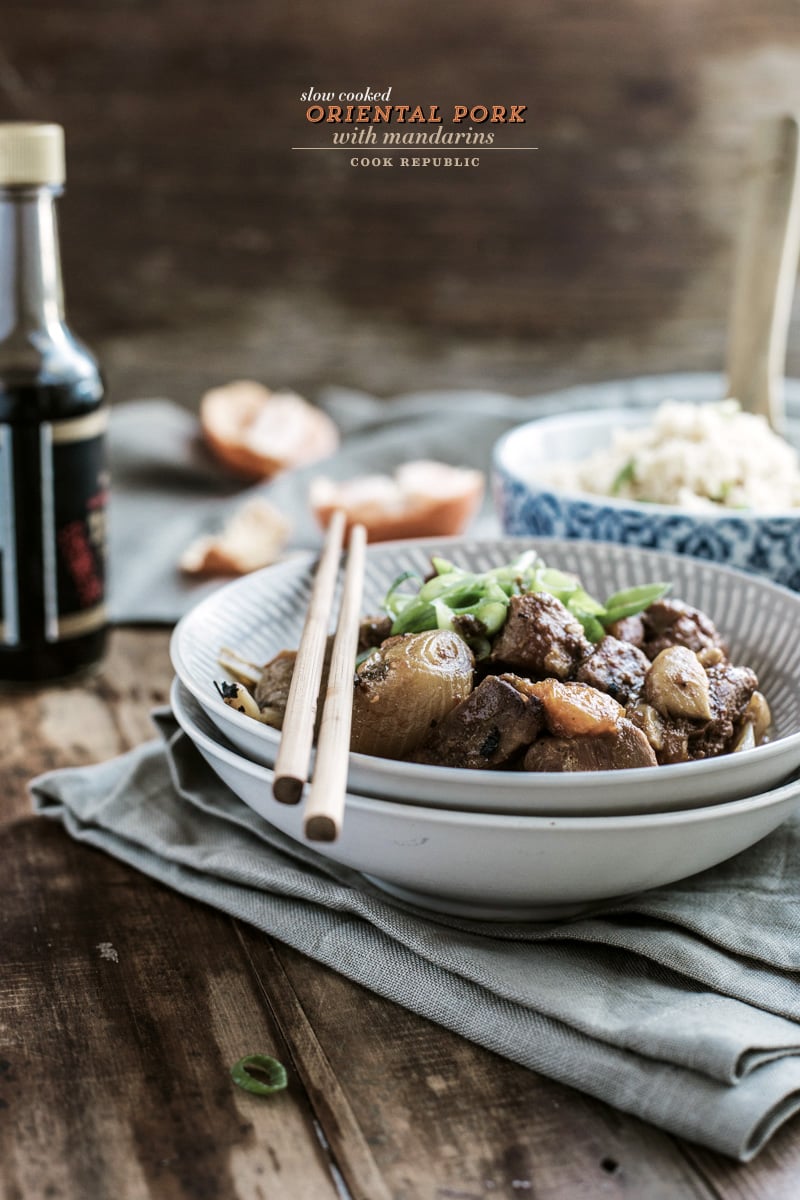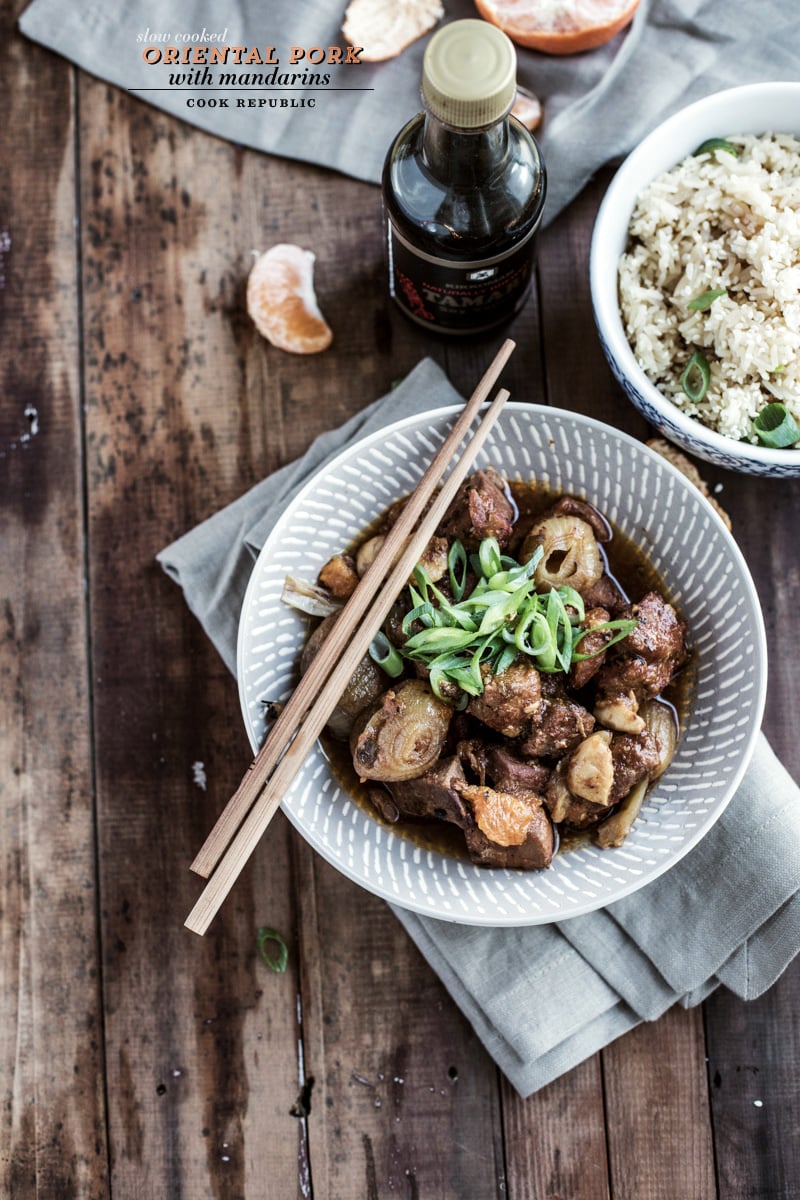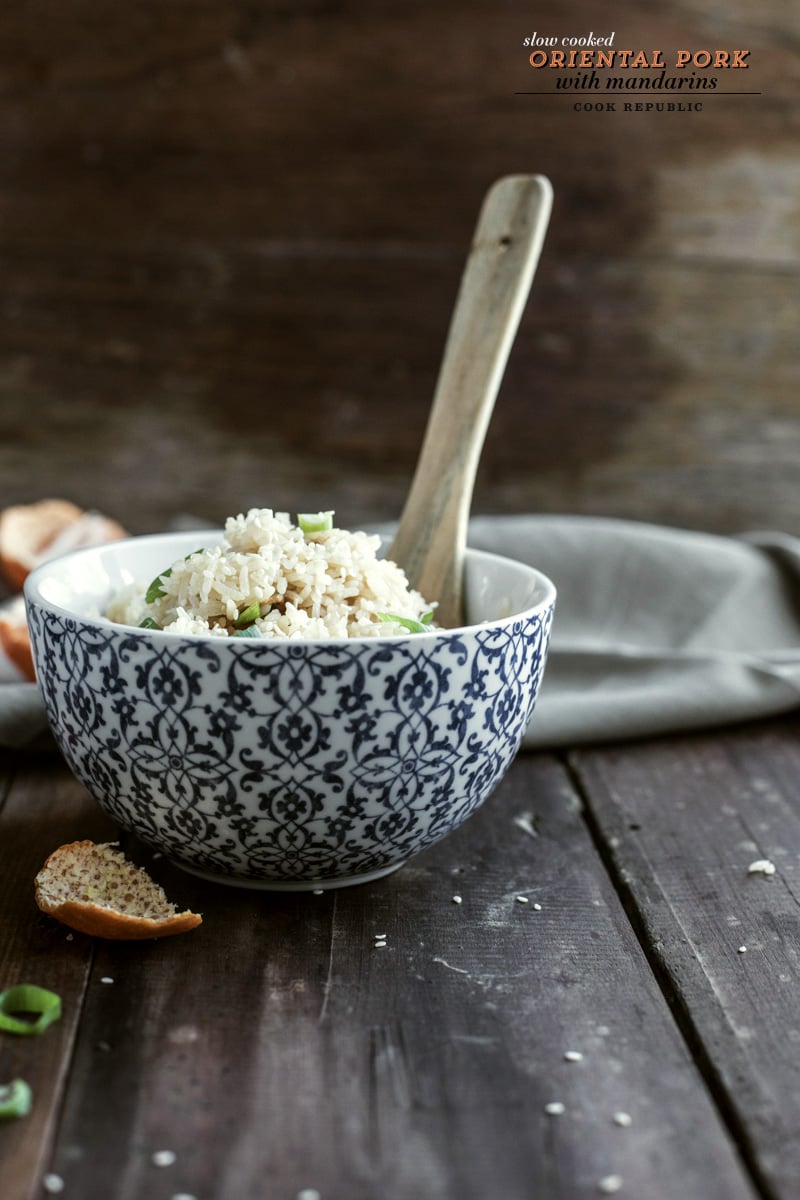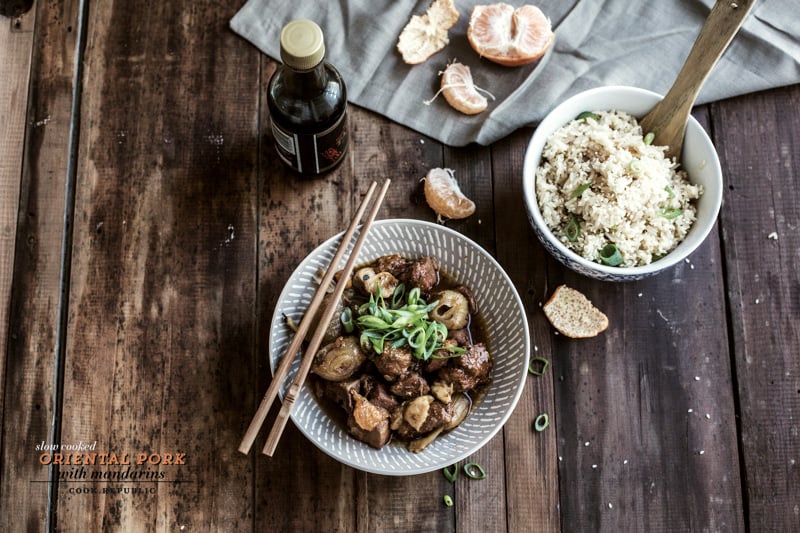 There is nothing to it. Just toss everything in the slow cooker and let technology take it's course. I have also included a non slow cooker recipe for those who don't have one. I have tried this method too and it works well. Which brings me to today's giveaway. One of you lucky souls is going to win a very modern (unlike my cranky old one) slow cooker if you play nice! Kitchenware Direct is trying to look after your winter cooking needs by generously offering a Cuisinart Programmable Slow Cooker in a size of your choice (either 4L or 6.5L) worth $149 and $199 respectively.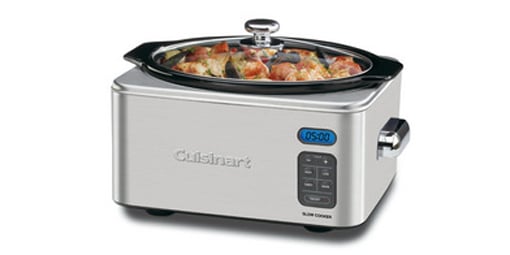 TO WIN THIS SLOW COOKER
1. You MUST have an Australian Postal Address.
2. You MUST enter via the Rafflecopter box below.
3. You MUST LEAVE ME A COMMENT and finish this sentence in as many or as little words as you may like - "I Like It Slow …."
4. WINNER will be judged on the originality and entertainment value of the answer.
5. Giveaway runs until July 31, 2013. Winner will be announced on the blog and facebook page.
GOOD LUCK all! (Rafflecopter box after recipe!)
And don't forget to Like Cook Republic on Facebook and Follow Cook Republic on Twitter for honest stories, delicious recipes and more awesome giveaways that run every month!
[print_this]
SLOW COOKED ORIENTAL PORK WITH MANDARINS
A gorgeous chuck-me-in-the-slow-cooker-and-forget-about-me recipe full of lovely Asian flavours and elevated by the use of fresh sweet mandarins and juicy pork.
Makes - To Serve 4
Ingredients
750g pork loin or shoulder, cubed
6 small brown onions, peeled
10 cloves of garlic, whole and peeled
2 mandarins, segments separated and deseeded
1/4 cup tomato ketchup
1 cup water
3 tablespoons tamari
1 tablespoon white wine vinegar
1/4 teaspoon white pepper
1/4 teaspoon five-spice powder
1 tablespoon oil
salt and pepper to taste
1/2 cup spring onions, sliced
Method
Combine all ingredients except spring onions in the bowl of a slow cooker. Cook on "Low" for 3 hours. Garnish with spring onions and serve hot with steamed rice or as a soup drizzled with hot clear broth.
Non Slow Cooker Method
Heat oil in a cast iron or heavy bottomed saucepan on high. Add pork, salt and pepper. Sauté for a few minutes until pork pieces are sealed and starting to brown. Add onion and garlic. Sauté for a few more minutes until onions start softening.
Add mandarin, ketchup, white pepper, five-spice powder, tamari, vinegar and water. Mix well. Reduce heat to low, cover with lid and simmer for 30-40 minutes. Season with salt and pepper. Garnish with spring onions. Serve hot.
My Notes
The cooking time will depend on the cut of meat used and the make of your slow cooker. I have a really old slow cooker and I have figured out its quirks by trial and error. I use pork loin and find that cooking it just under 3 hours on low produces the best results. Pork shoulder is also a great cut for slow cooking. If you can, try cooking the meat on the bone for an amazing flavour and tender juiciness.
[/print_this]