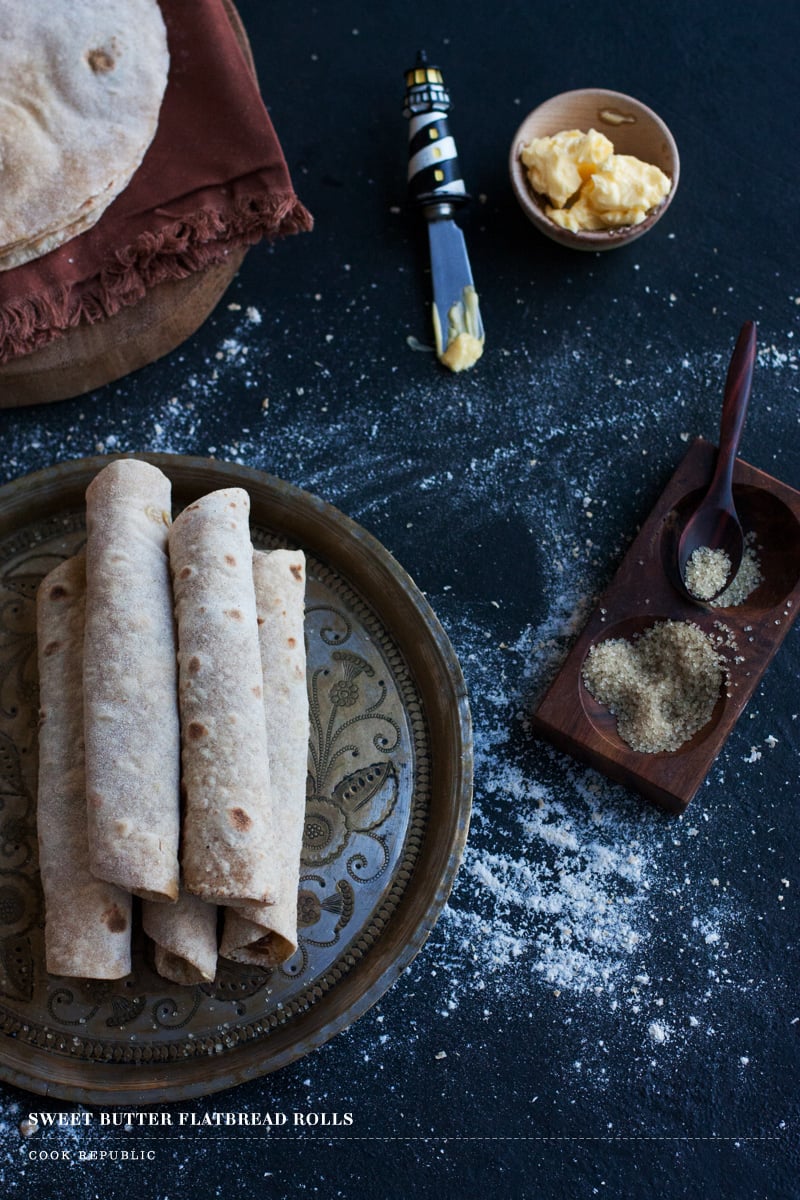 Food is all about the taste. Some people will tell you that. While others might contest that food is about life, about health, about vitality. Food might be all that, but to me it is all about memories. From past to present to the ones we are yet to make. Just like when you hear a song, you cannot disassociate yourself from the memory it invokes; food has a profound power to take you back in time. It engages the three senses of sight, smell and taste. One moment you are rushing to get dinner sorted before everyone gets home and in the next moment you are hit with a memory of your mother smiling at you as she hands you a plate of your favourite after school snack. A simple whiff of flour sets off a memory so strong that you can feel her warmth, almost taste the sweet butter roll in your mouth before you are overcome with a sudden urge to call and speak to her. Food is about memories that weave in and out of our beings. The comfort they provide. Taste is only secondary.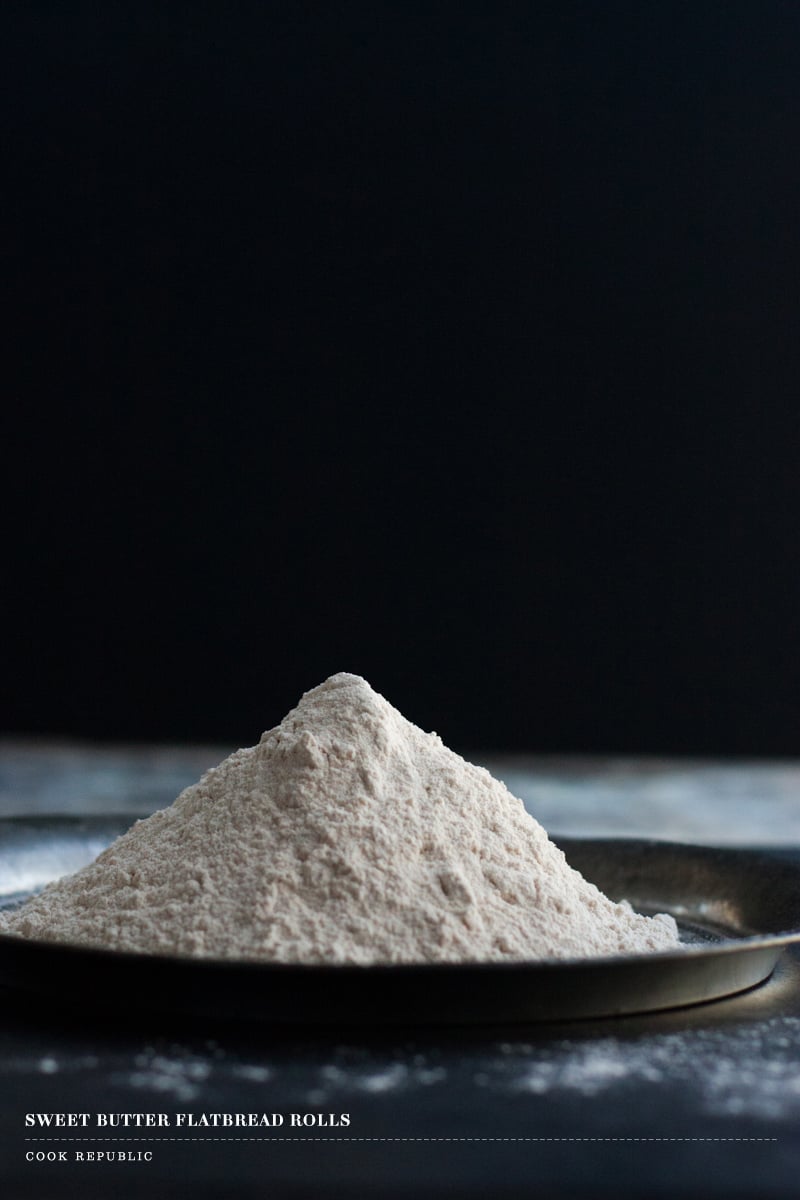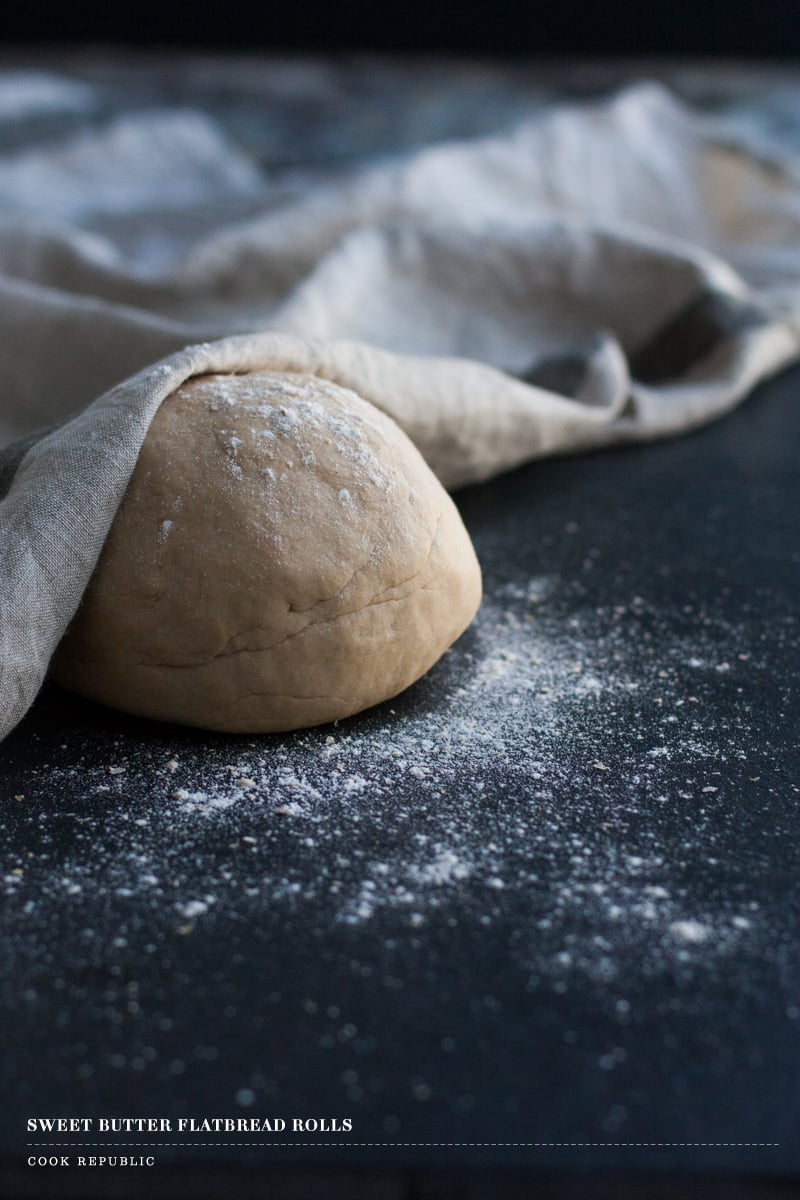 It is one such memory that I wish to share with you today. Not a recipe, but a memory. One of my earliest as a child constantly amazed by the beauty and magic of food. On most days when I came back from school, mother would roll a couple of fresh flatbreads from the never ending supply of dough lazing on the counter. I would watch with delight as the flatbreads first cooked on the pan and then went straight on the flame with an interesting looking tong. There they would puff up with air into a ball while breaking out into little charred bubbles of flaky goodness. Mother would grab the roti expertly with the tongs, place it on a plate and give it a gentle pat. The air would escape from the flatbread in a soft hiss. She would spread some home churned butter on the hot flatbread and it would melt and spiral in a pool of gold. She would then sprinkle a sensible amount of coarse sugar on top, roll the flatbread tightly and present it to me with a flourish. "One more mum!" I would say, through my first delicious mouthful. "Coming up" she would reply "Don't stuff your mouth!". Mums!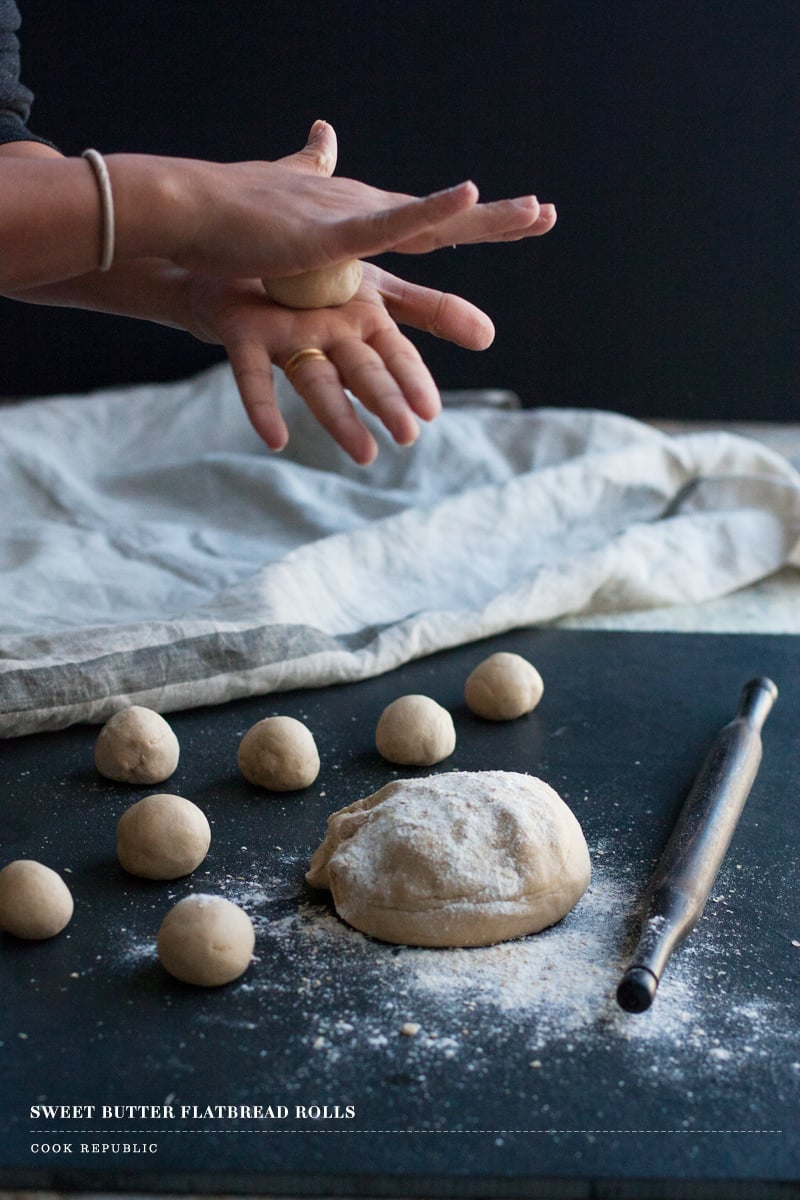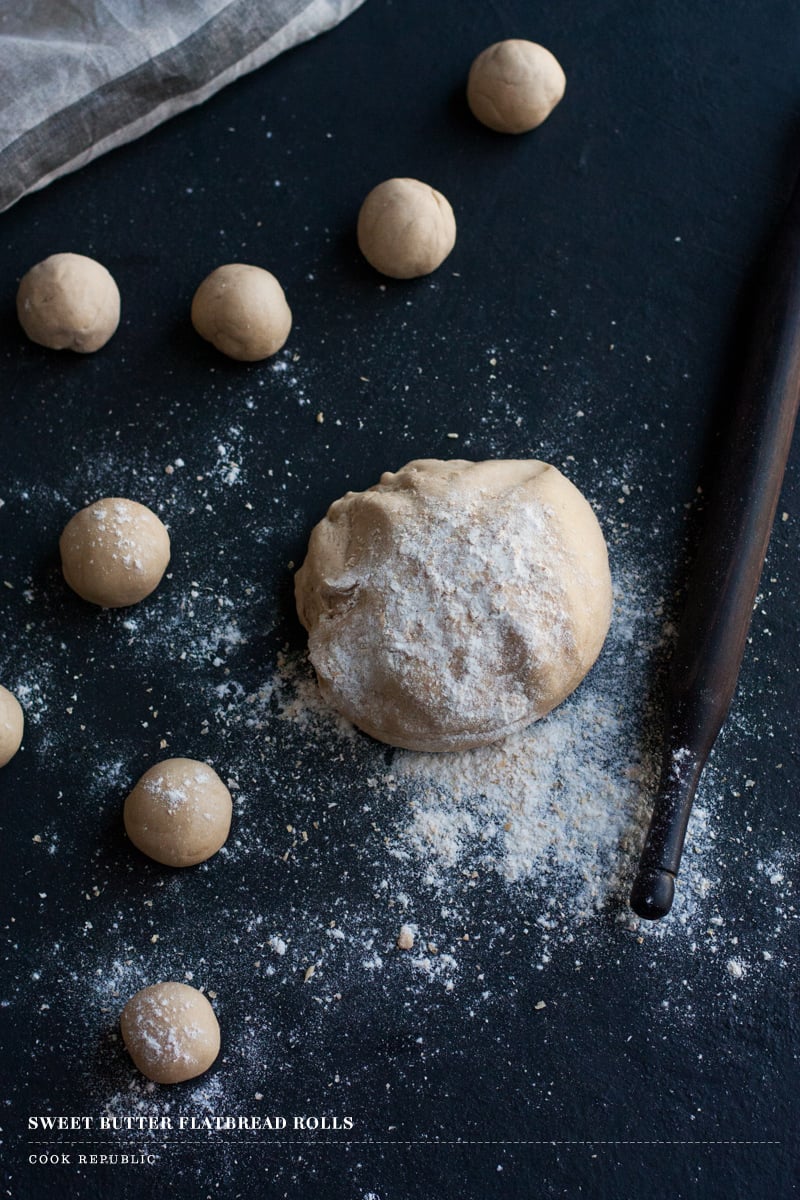 Relishing the hot bread slathered with butter and sugar in the sanctity of our little kitchen throughout the cool monsoon and cooler winter was a comfort I never forgot. A comfort I hoped to pass on to my own children someday. One afternoon I quietly whipped up some rolls. They were suspicious at first, my ever inquisitive offsprings but all I offered was "This is a special roll that my mum used to make for me when I was a little girl. It made me happy. I hope it can do the same for you." And it did. There were no soccer bruises big enough or a tickle fight gone wrong that a simple Roti Roll couldn't cure or comfort. "I am not feeling so good this afternoon, can I please have a roti roll?". "Mum, can you make roti roll for breakfast on Sunday?". "Mum, you are making rotis for dinner tonight with curry, can I just have a couple of roti rolls instead?" It is not something that I would serve at a dinner party or take to a friend's BBQ, because it is not about the taste. It is about the the comfort it brings.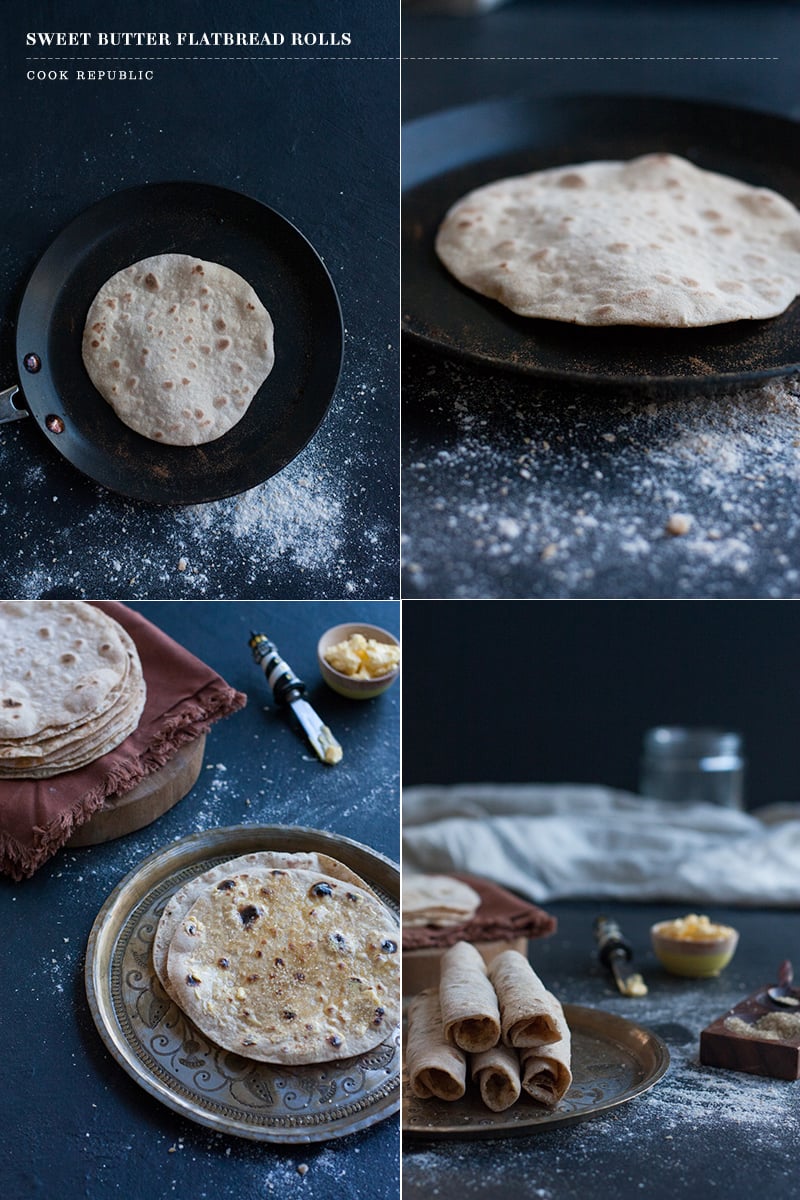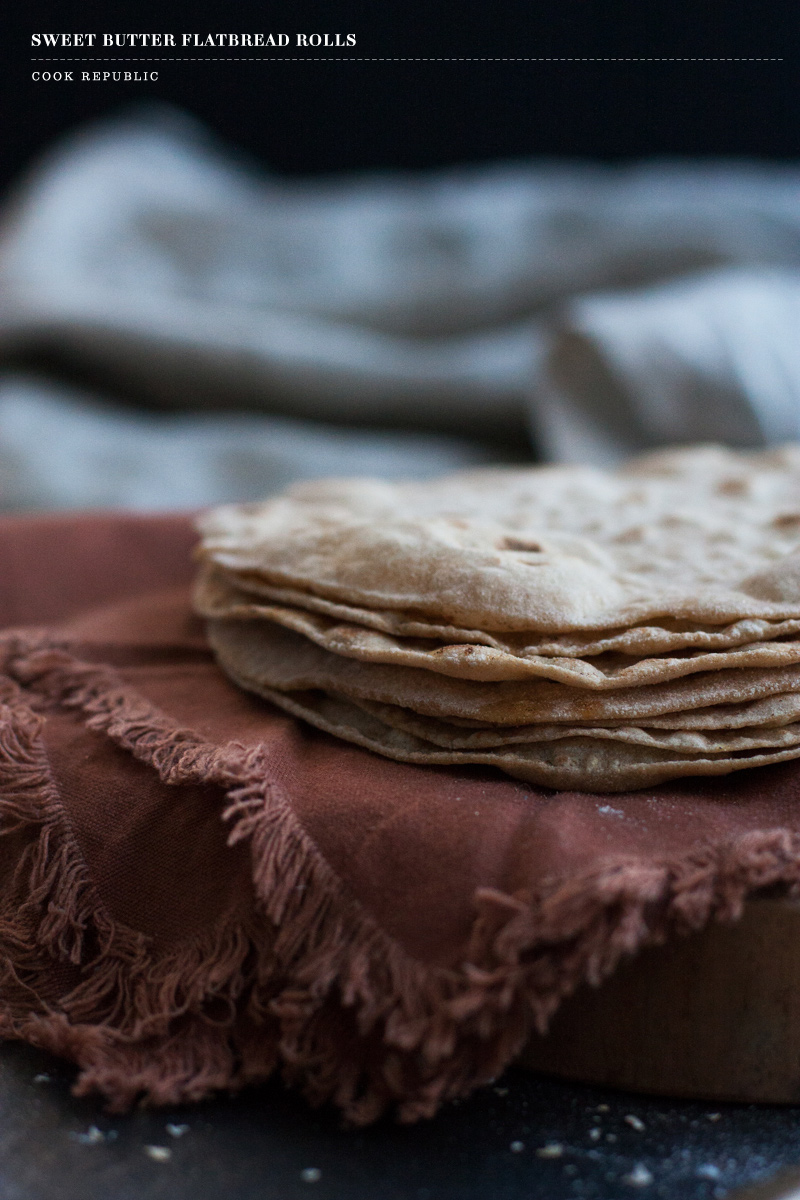 Food is about memories. You could give a hungry child something as simple as a roti roll and it would become the defining memory of their childhood. Because it would be associated with you and happy times and comfort and sating growling tummies. As we grow up, we experience new food and make new memories. Our idea of comfort food grows up along with us and the roti roll gets replaced with Friday night bolognese or a Sunday roast or that beautiful chocolate cake your friend makes. But you never forget the memories. All it takes is a whiff of flour on a rainy afternoon and you are transported to a wonderful time in your childhood.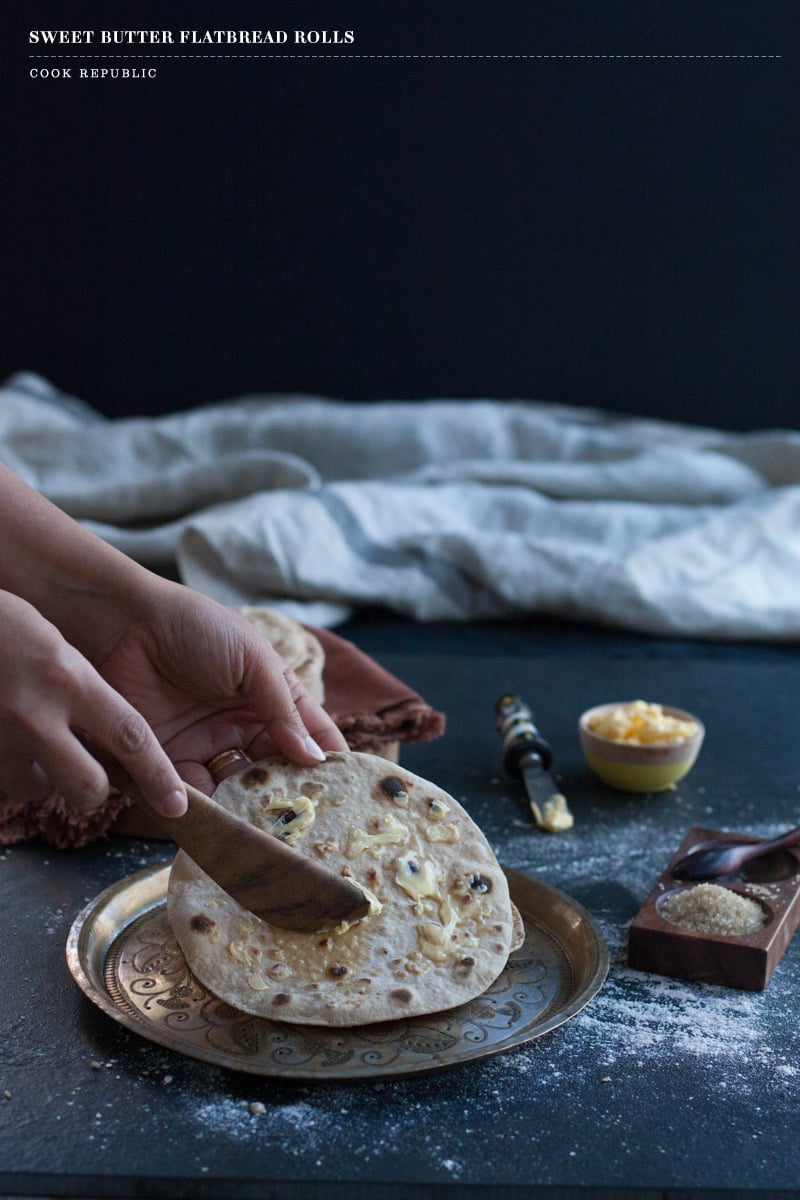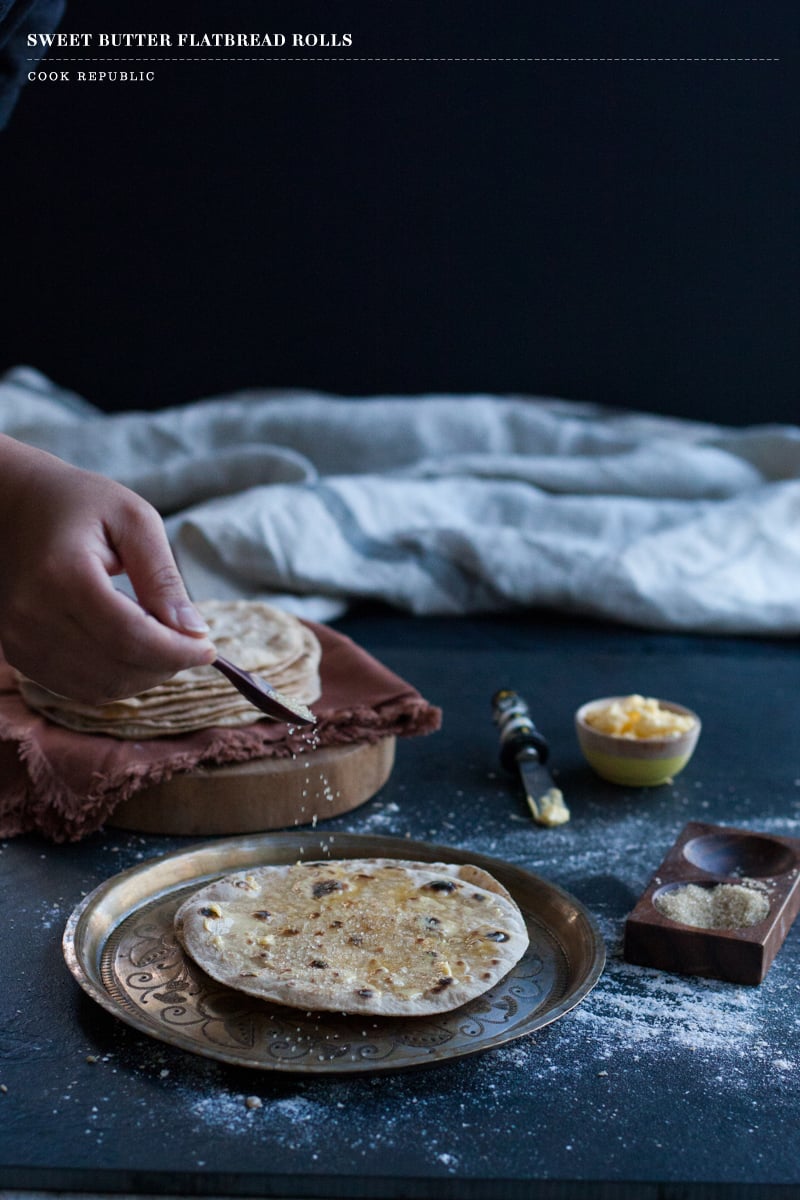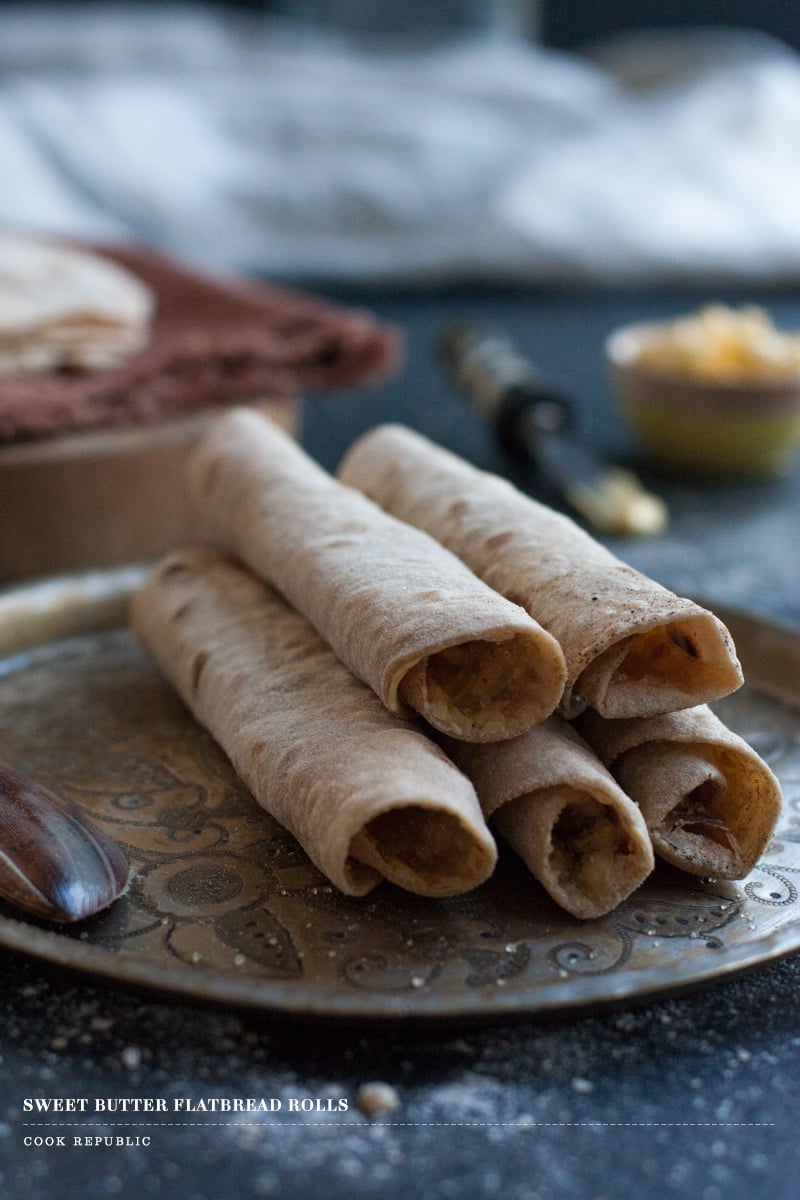 If you would like to taste what my afternoons as a child tasted like, here is the recipe. I can't guarantee that you might love it like I did, but it is simple and lovely and versatile. You could stuff it with anything you like and make your own memory. I have provided some handy suggestions in my notes after the recipe. Below is a picture of my Gummi Bear happily modeling his after school snack ("Don't stick it to your face!" I told him "Don't cuddle it. Just hold it at a decent distance from your mouth!" He is good, isn't he?). Have you passed on a childhood ritual or tradition? What is your story? I would love to hear! x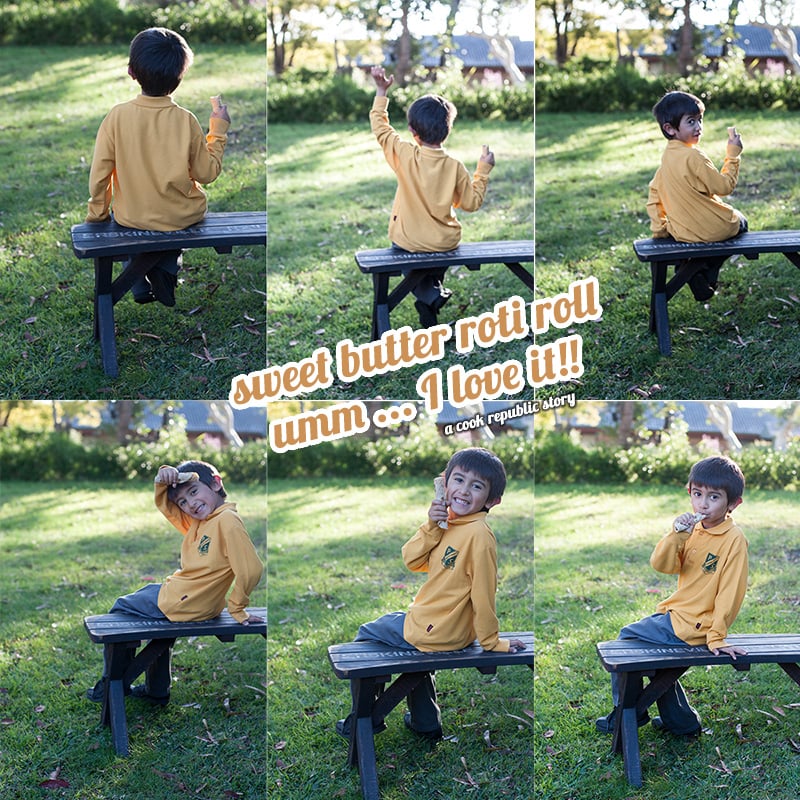 Recipe
Hungry For More Recipes? Subscribe to my newsletter. Check out Facebook, Instagram and Pinterest to see everything I share! And if you love cooking and new cookbooks, join my free Cooking Club on Facebook!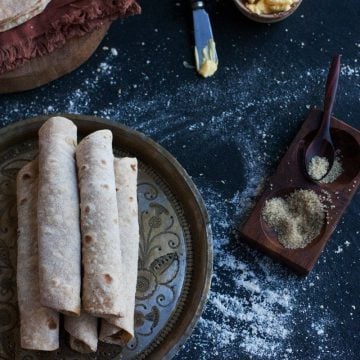 SWEET BUTTER FLATBREAD ROLLS
Whole wheat flatbreads roasted on a pan become a delicious treat after slathering on some butter, sprinkling some sugar and rolling them into a handy roll to munch on.
Print Recipe
Rate / Comment
Ingredients
2

cups

whole wheat flour

1/2

teaspoon

salt

1

tablespoon

olive oil

1

cup

warm water

butter

,

to smear

raw sugar

,

to sprinkle

extra flour for dusting
Instructions
Place flour in a big bowl. Add the salt and olive oil. Toss it gently with your fingers till it resembles breadcrumbs.

Make a well in the centre. Add the water. Knead gently at first, then with more force. Knead for about 5 minutes until mixture forms a smooth, pliable dough (it should give when you poke it and spring back slightly like a soft playdough). If you feel it is too hard, add a tiny amount of water and continue kneading. If it is too soft, add a tiny amount of flour and continue kneading. Have fun doing it.

Divide dough into little dough balls the size and shape of golf balls. Roll each in the palm of your hand and flatten it into a 1/2 inch thick disc. Dust this with flour and using a rolling pin, roll into a circle 12 to 14 cms in diameter and very thin.

Heat a crepe pan/frying pan on medium-high. Place rolled flatbread on the pan. In a few seconds you will see little bumps break out on the dough. Flip the flatbread gently and cook the other side for about 20 seconds. Flip again and cook the other side until you it looks completely cooked with no raw bits (darker dough). If your flatbread starts puffing at this point, you are doing great. One flatbread takes about a maximum of 2 minutes to cook.

Repeat this with the remaining flatbreads, or stop first to slather your first flatbread with butter, sprinkle some raw sugar, roll and enjoy.
Notes
You can make these flatbreads and use them as wraps for salads, scrambled eggs, grilled chicken or tofu.
You could use them in place of tortillas or sandwich your favourite filling and press them in a panini press.
Did you make my recipe?
I'd love to hear how you went! Tag me on Instagram @cookrepublic
Note - This post was developed and written for Kidspot as part of my 3-post series for Voices Of Australia 2013 - Top 5 Food & Wellbeing Finalists. It first appeared here.