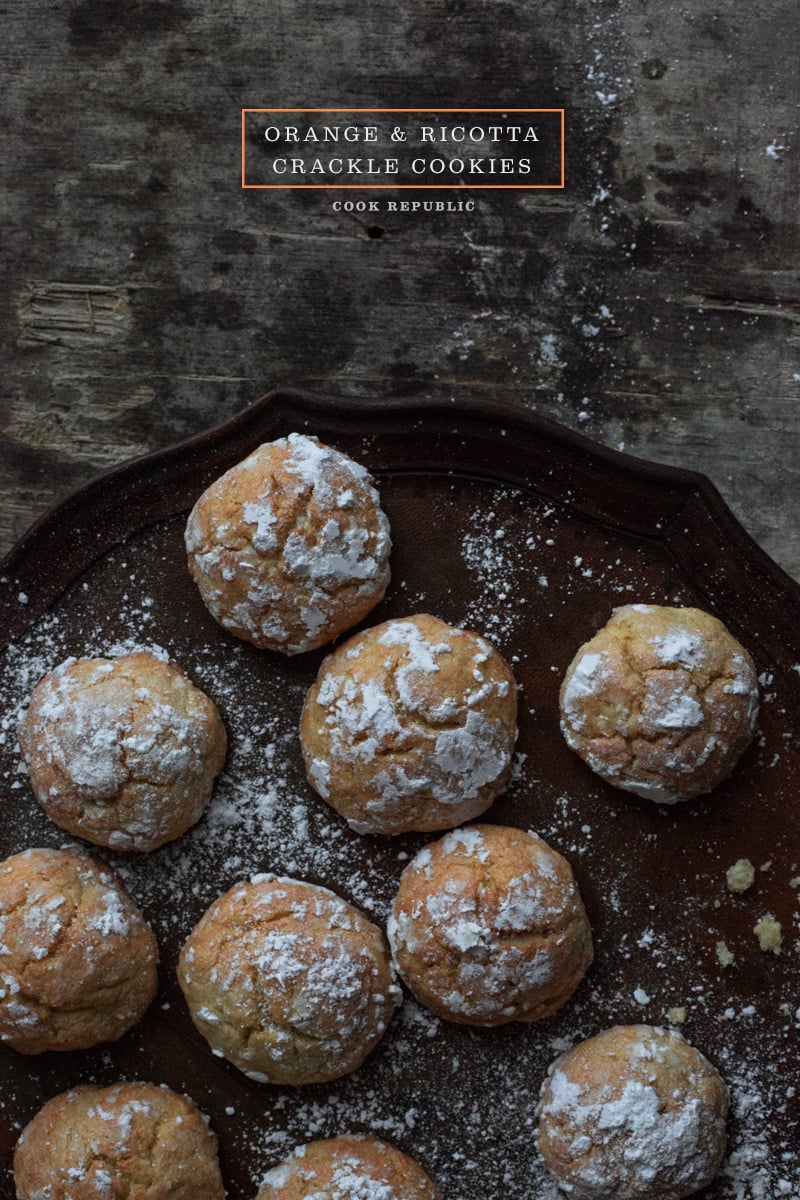 I have been drowning in food for the past five weeks. I am almost in the home stretch of writing a cookbook as far as recipe development, testing, writing and shooting is concerned. I have gone through nearly 120 recipes in that five week period, sometimes cooking them twice and even thrice. And I developed some new recipes for a client. So it feels nice to pick up a random magazine for a change and just cook something that appeals without having to worry about perfecting the recipe and marrying flavours to enhance the taste. I think I have earned it with these orange crackle cookies. These cookies are almost like a crispy cake with a gorgeous chewy crunch on the outside and a soft cake like texture on the inside. You basically make the cookie dough and roll it in a plate of icing sugar. Once the cookie bakes, the icing sugar spreads and gets that beautiful crackle texture. They are delicious and perfect with a creamy cup of coffee or hot chocolate.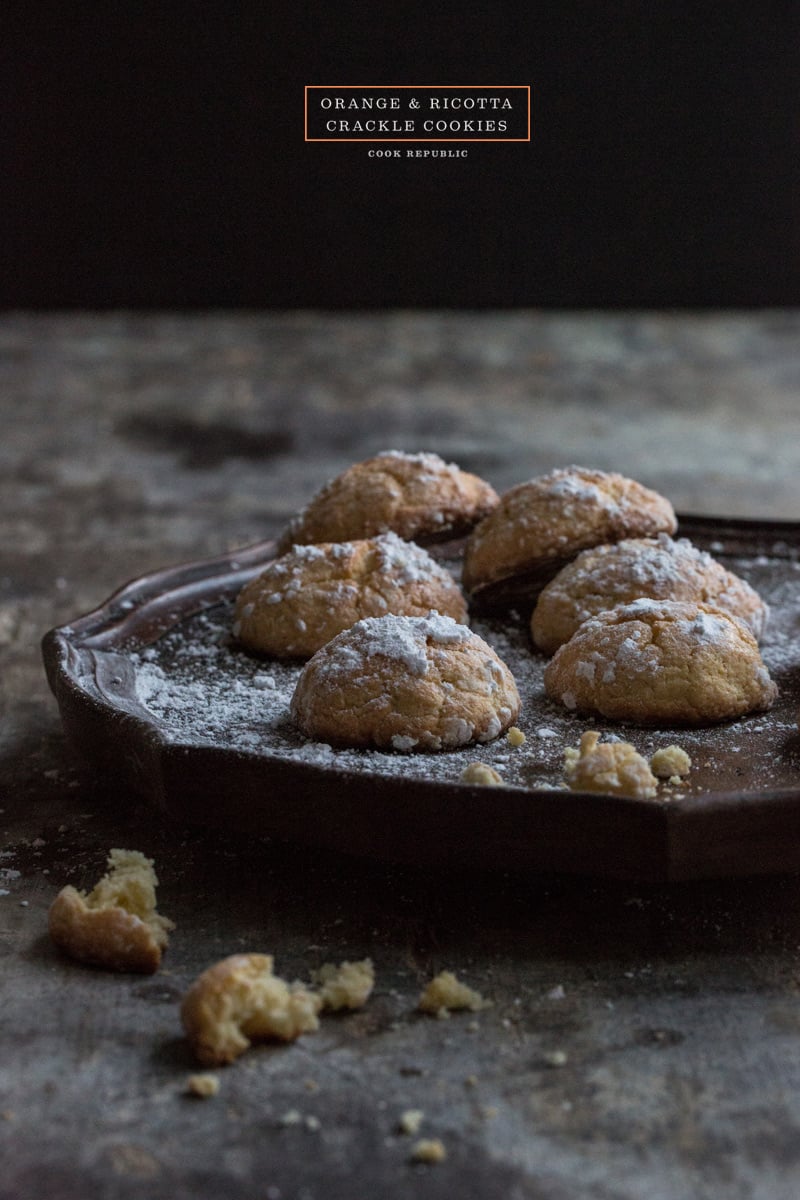 [print_this]
ORANGE AND RICOTTA CRACKLE COOKIES
A citrus scented cookie rolled through icing sugar to get the famous crackle cookie effect becomes a delightful afternoon treat. Inspired by the ricotta spiked Italian biscuits.
Makes - 20
Ingredients
125g butter, softened
3/4 cup caster sugar
finely grated rind of 1 large orange
1 tablespoon vanilla extract
2 eggs
200g fresh smooth ricotta
2 cups plain flour
2 teaspoons baking powder
pinch of salt
1 tablespoons freshly squeezed orange juice
1 cup icing sugar, sifted
Method
Place butter, caster sugar, orange rind and vanilla extract in a large bowl. Beat with an electric beater until pale and smooth. Beat in the eggs.
Add the ricotta and mix well with a wooden spoon. Add the flour, baking powder and salt. Mix gently with a wooden spoon until it forms a dough. Add the orange juice and using your hands bring the dough together. Cover bowl with clingwrap and refrigerate for one hour.
Pre-heat oven to 180C. Grease and line two large baking sheets with baking paper. Roll a tablespoon of the cookie dough into a ball. Repeat with all the cookie dough. Roll each ball in the icing sugar to coat evenly. Place balls on the prepared tray about 5cm apart. Bake in the pre-heated oven for 25-30 minutes until golden and crackled.
[/print_this]