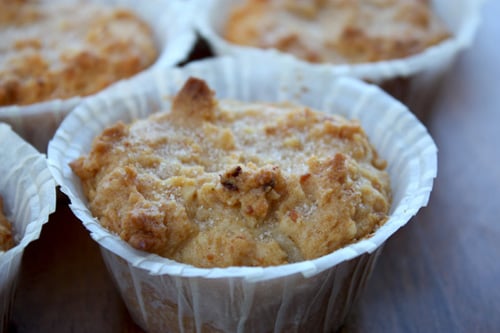 I have been entertaining the idea of experimenting with an unusual blend of ingredients for a light cupcake sans frosting. Yesterday, I took the idea to paper, scribbling an ingredient list and mentally adjusting the amounts. Once I was happy with the way it appeared on paper, it was time to experiment in the kitchen. I have not used egg in this recipe which plays mainly on textures. The texture is crumbly and chewy in parts because of the coarsely grounded cashewnuts. I love that the most about these little babies, that and the delicate whiff of cardamom that makes me want to just take one more bite. I have used baked ricotta that is crumbly and dense and has a delicious flavor. These little cakes are a perfect snack with a hot cup of freshly brewed coffee. For a special occasion next time, I would love to try out a cardamom and rosewater ganache with a dash of nutmeg for a sweet frosting.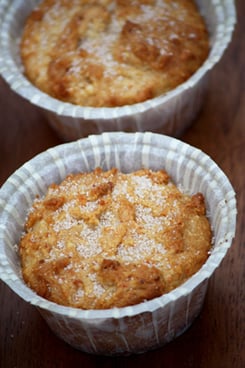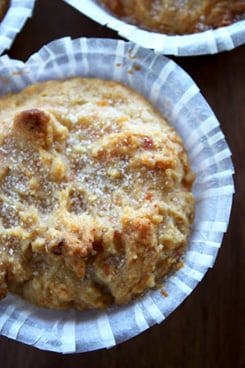 BAKED RICOTTA CASHEWNUT AND CARDAMOM CUPCAKES
[Preparation Time : 20 minutes/ Baking Time : 20 minutes/ Makes : 10]
Ingredients
100g plain flour
1 1/2 tsp baking powder
1/2 cup light condensed milk
1/2 ground cashewnut
50g unsalted butter, softened
50g baked ricotta cheese, crumbled
1/2 tsp ground cardamoms
1/4 cup milk
2 tbsp ground cardamom and caster sugar blend for sprinkling [1:1]
Method
Preheat oven to 190oC [375oF]. Line a standard 12-hole muffin pan with cupcake cases [only 10].
In a bowl sift the flour, baking powder and ground cardamom. Stir in the ground cashewnut. In a separate bowl combine condensed milk, butter, ricotta cheese and milk. Mix using a hand blender until smooth and creamy for approximately 2-3 minutes. Add the dry ingredients to the wet mixture and mix for another minute.
Spoon mixture in cupcake cases, 2/3rds of the way up. Bake in the oven for 20 minutes until golden on top. Remove from the oven, sprinkle with the sugar blend and allow to cool before storing in an air-tight container for upto a week.