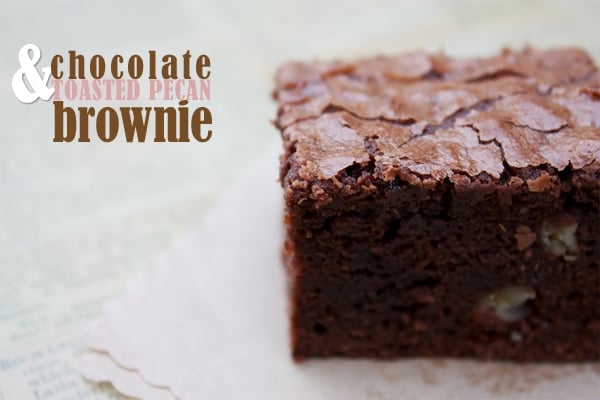 I first baked a batch of these delicious brownies following the "Chocolate Brownie with Warm Chocolate Sauce" recipe from Australian Women's Weekly's Best Food Collection. I had replaced the hazelnuts in the original recipe with walnuts and used caster sugar instead of brown sugar as I was trying to make do with ingredients readily available in my pantry at the time. The brownies turned out quite yummy. This time around, I decided to tweak the recipe a bit more. I slow-roasted some pecans and the smoky, nutty aroma that filled the house was out of this world. A little dash of aged rum brought out the heady flavour of the dark chocolate in these gooey little delights.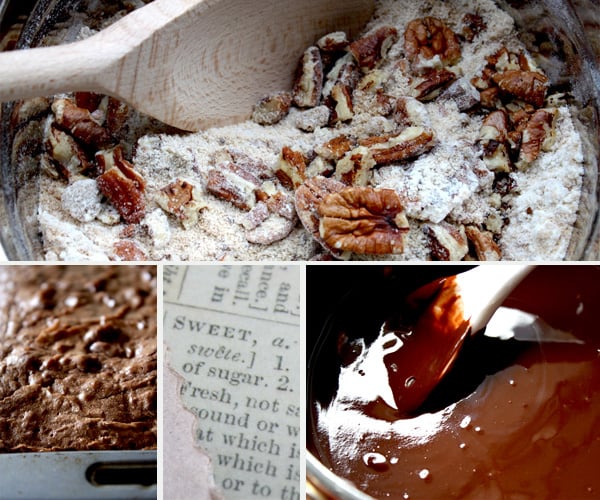 Chocolate & Toasted Pecan Brownie
[Preparation Time : 20 min/ Baking Time : 40 min/ Makes 20 squares]
Ingredients
1 cup plain flour, sifted
1 1/2 cup firmly packed brown sugar
300g dark eating chocolate, coarsely chopped
150g butter, chopped
1/2 cup sour cream
1/2 cup toasted pecans, coarsely chopped
4 eggs, lightly beaten
1 tsp vanilla extract
1 tbsp rum

Method
Preheat oven to 180oC. Grease a 20cmX30cm lamington pan. Line base and sides with baking paper. Stir butter and chocolate in a small saucepan over low heat until mixture is smooth. Transfer to a mixing bowl. Stir in sugar and eggs, then flour, sour cream, vanilla extract, rum and pecans. Mix well. Spread prepared mixture in the pan and bake uncovered for 40 minutes. Cool in pan. Cut brownie into 20 pieces and serve warm with chocolate sauce or ice-cream.