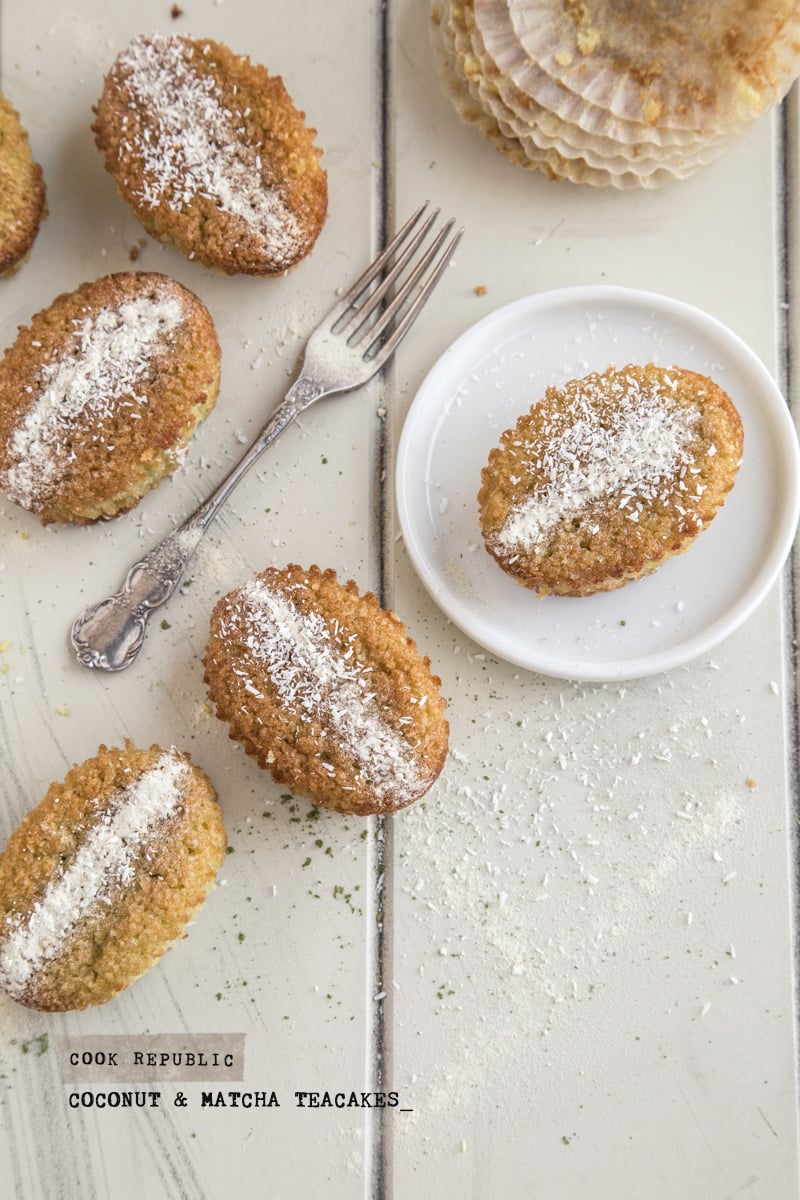 I am not superstitious by any means but over the years I have come to believe in the cycle of good and bad. There is good, followed by bad. Like day after night. Like happiness after a blanket of misery. And then I have come to believe in the power of three. Just when I am least expecting it, good things happen in threes and sometimes bad things do too.
A few weeks ago I hit a crippling creative block. A little doodle I drew of a deer was declared a donkey by my offsprings. I was heartbroken. For two whole weeks, I stared at a blank document that was meant to be an artisanal flyer for a food festival. A few days after, it was followed by a loss of words - a writer's block. And then my misery stuck the motherlode. I didn't want to cook and when I attempted anything at all, it was just not good enough.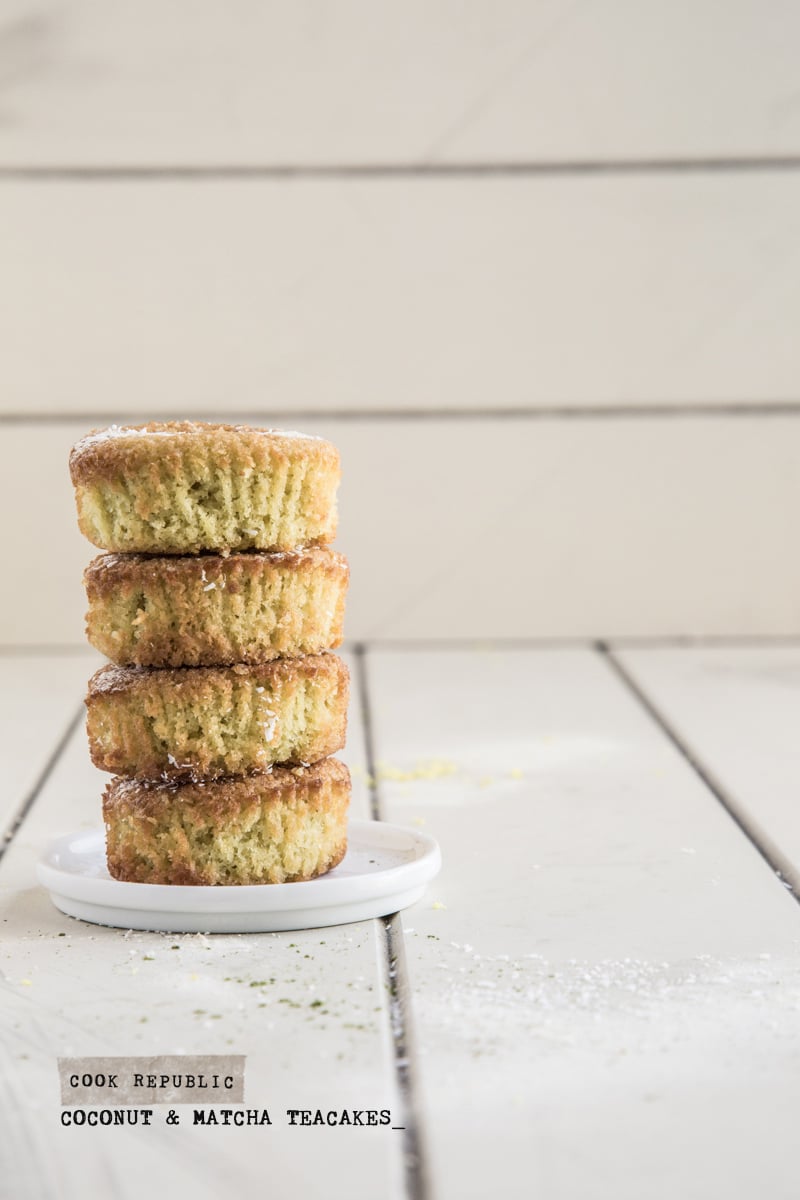 I gave in and succumbed to the uselessness I felt. I always struggle when that happens. It is something my system cannot comprehend. I cannot not do anything. I think even as a baby, I was all systems go. I am pretty sure I came out of my mother's womb wound up like an energizer bunny. So I gave in knowing that something would happen to recharge my batteries.
That moment arrived last week when I trudged out in my pajamas to bring in the eggs from the chook house. With my nose giving Rudolph's a run for his money in the cold morning air, I trudged back heavily taking comfort in the fact that I could go back to robotically folding my laundry and refreshing my Pinterest page for no rhyme or reason. I stepped on the sash of my dressing gown (yep, thoroughly fancy and utterly clumsy!) and started stumbling forward on this ridiculous concrete ramp that we have to walk up to enter our home in the backyard.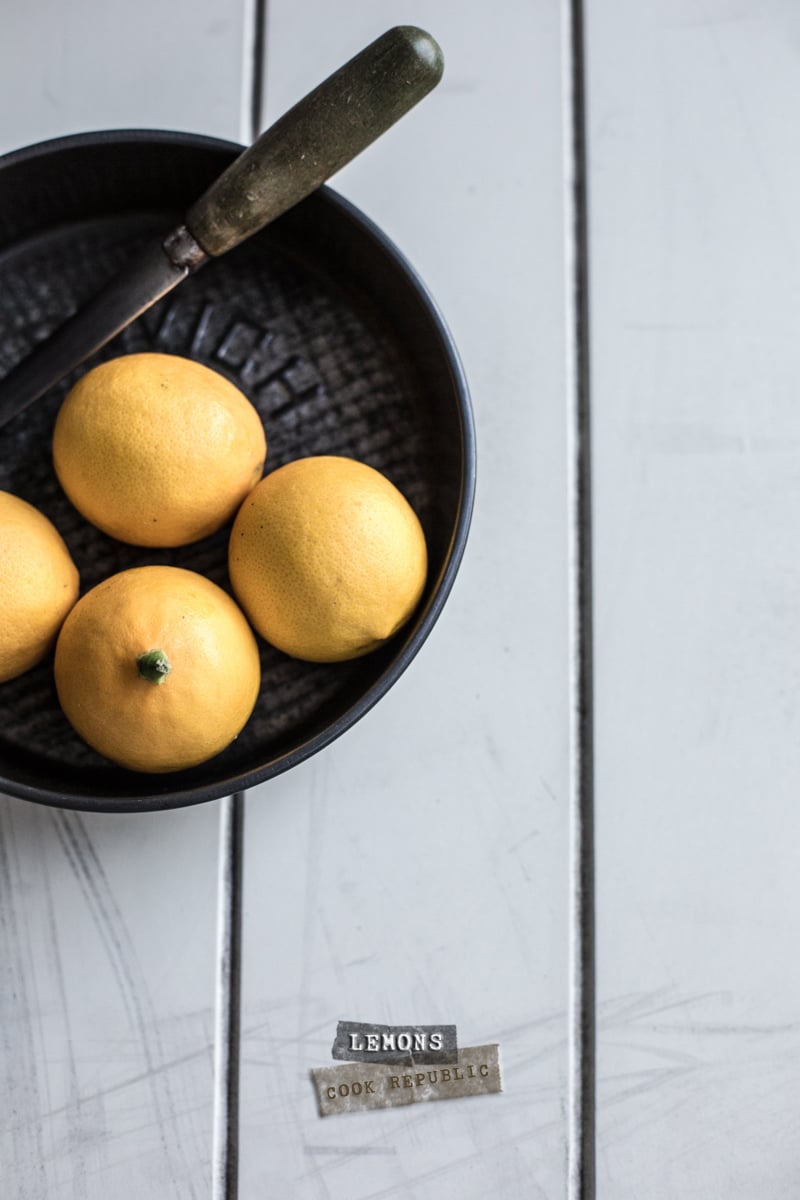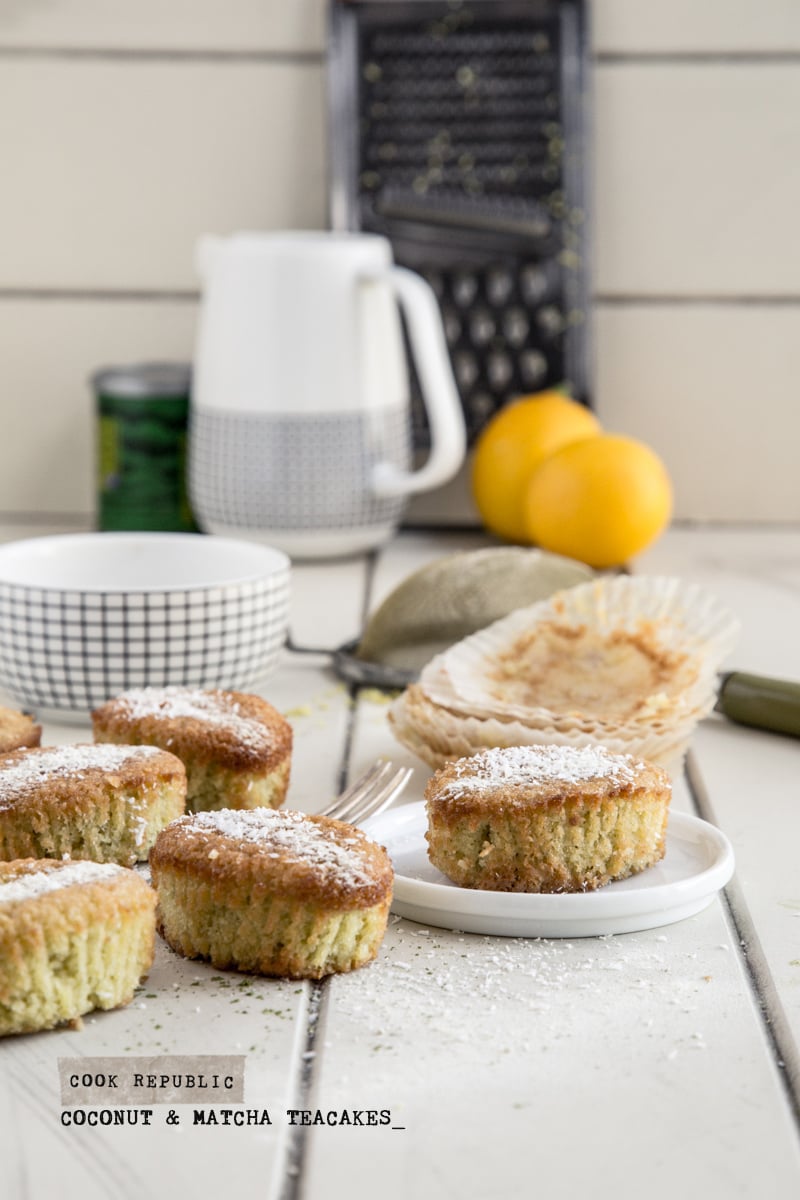 Picture this. In slow motion. With a deep dragged out wail, the kind you hear in cartoons when a monster is about to come crashing down. Grey, fluffy, polka dot gown comes undone (I am wearing pajamas, remember? This is a PG blog!). Arms cradling seven eggs against my chest (I was too lazy to take out the egg basket to collect them) fly out in front, elbows try desperately to balance the eggs and eyes open wider trying to focus on each egg that has flown the safety of my bosom. I make a decision in that split second. Two of them will have to be sacrificed, hard as it may be. As two warm eggs meet their end on that concrete ramp, a series of limber moves in a grey, fluffy, polka dot dressing gown save the yolk of the remaining five.
The adrenaline kicked in and jumpstarted my thought process. It had only taken a few seconds to shake off my stupor from the previous weeks. I placed the rescued eggs on the counter and opened the pantry door. The little green can of matcha sitting on the haphazardly stuffed shelves of my pantry beckoned. It's bold, vivid, bottle green colour was like light to my moth. I knew exactly what I wanted to make. A little French-inspired teacake, sage green in colour and coconutty. I even trudged out with more purpose this time around and finally picked the lemons weighing down my lemon tree.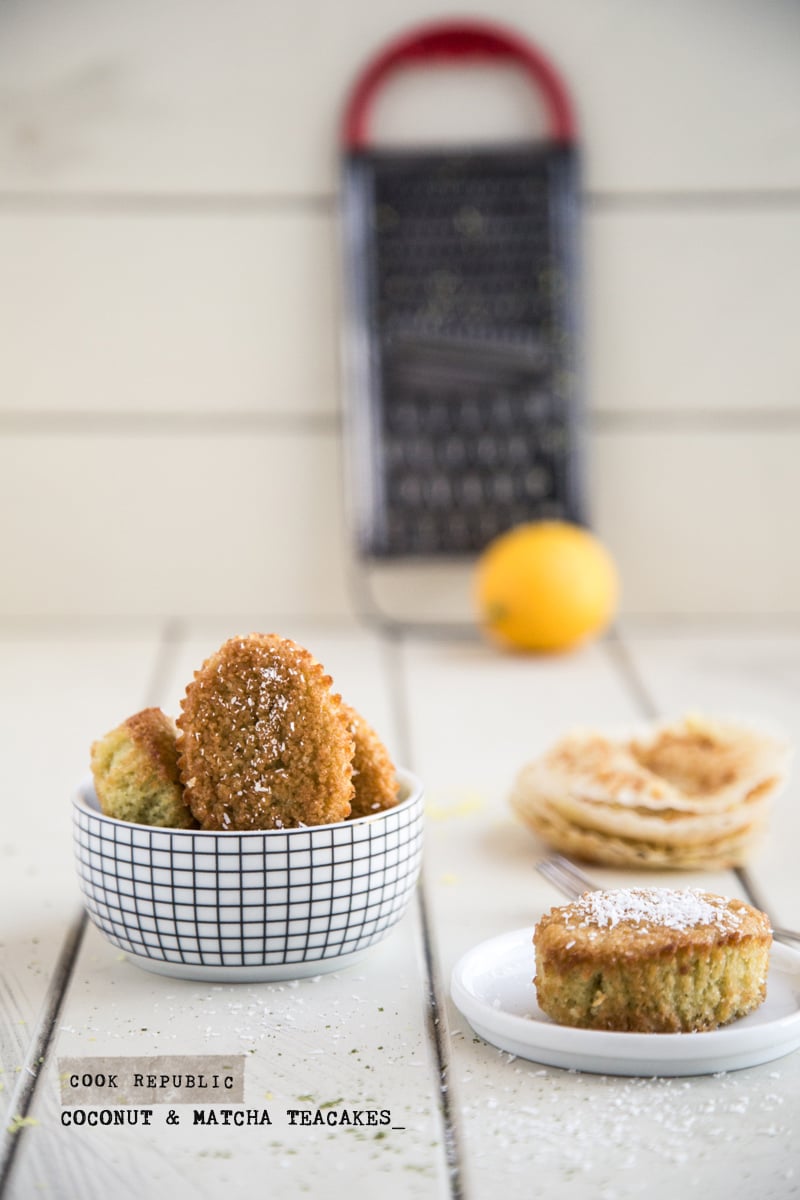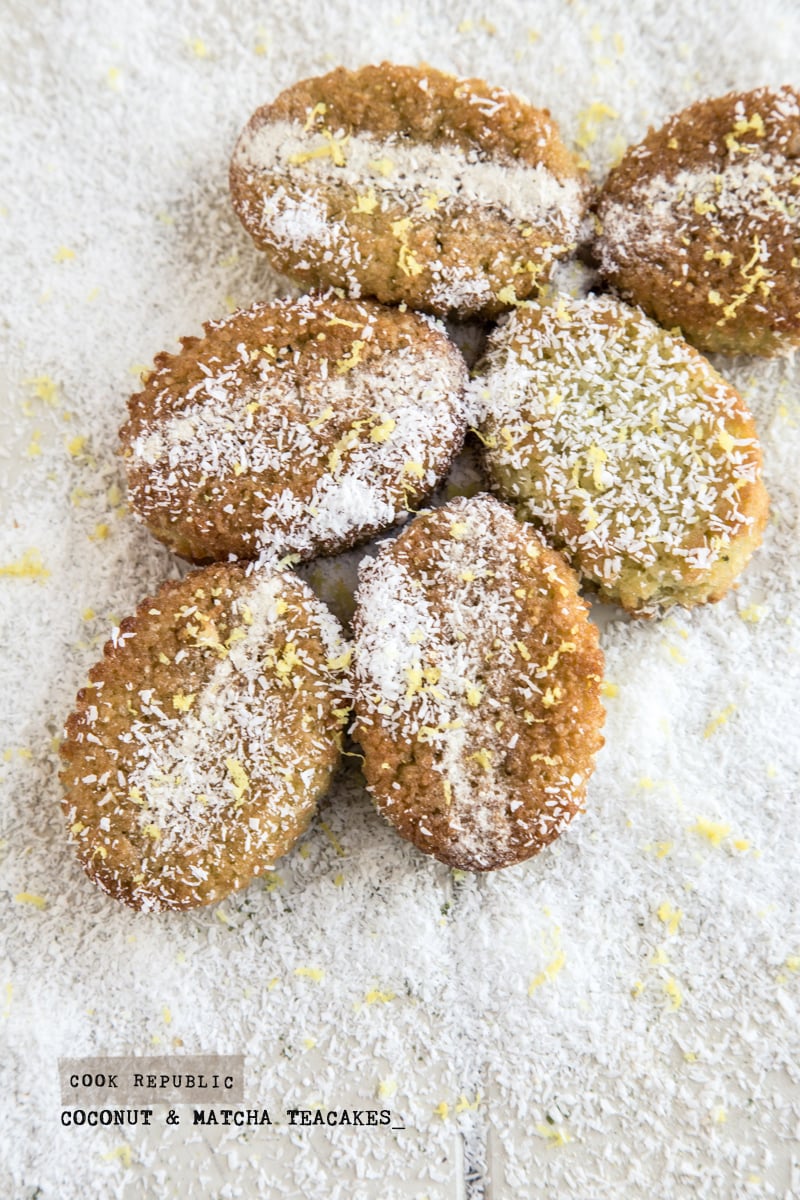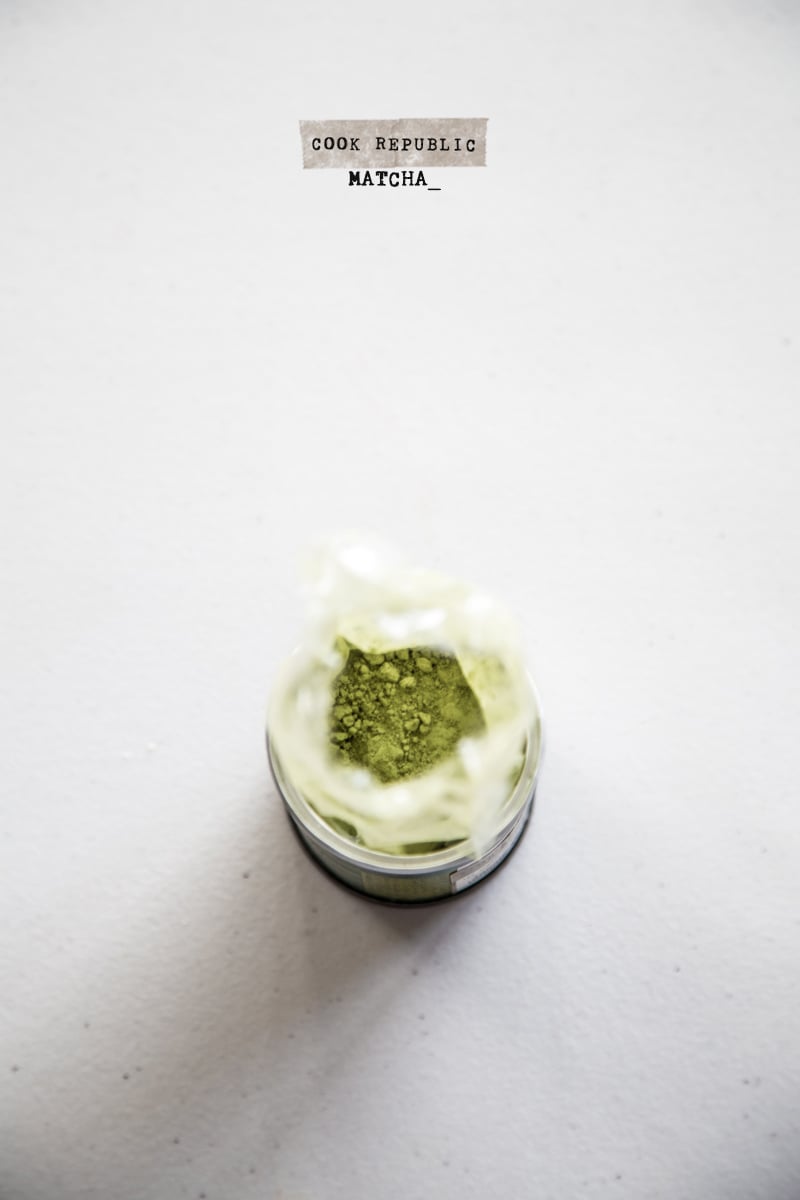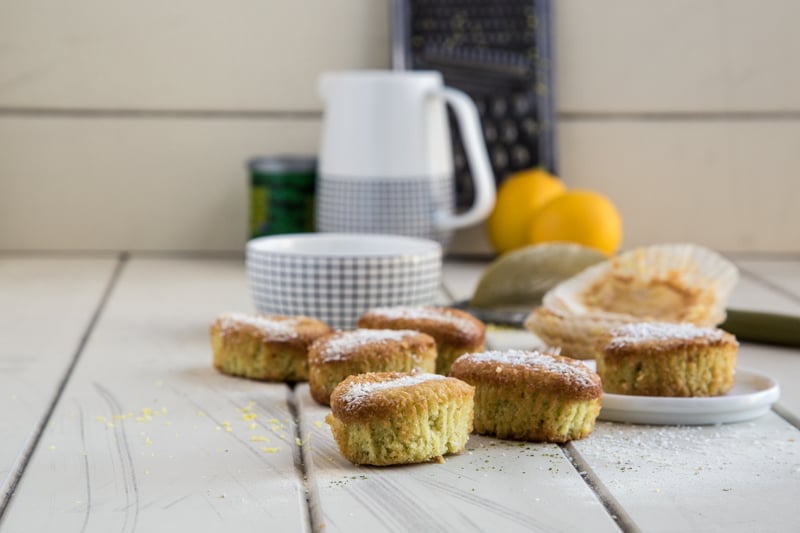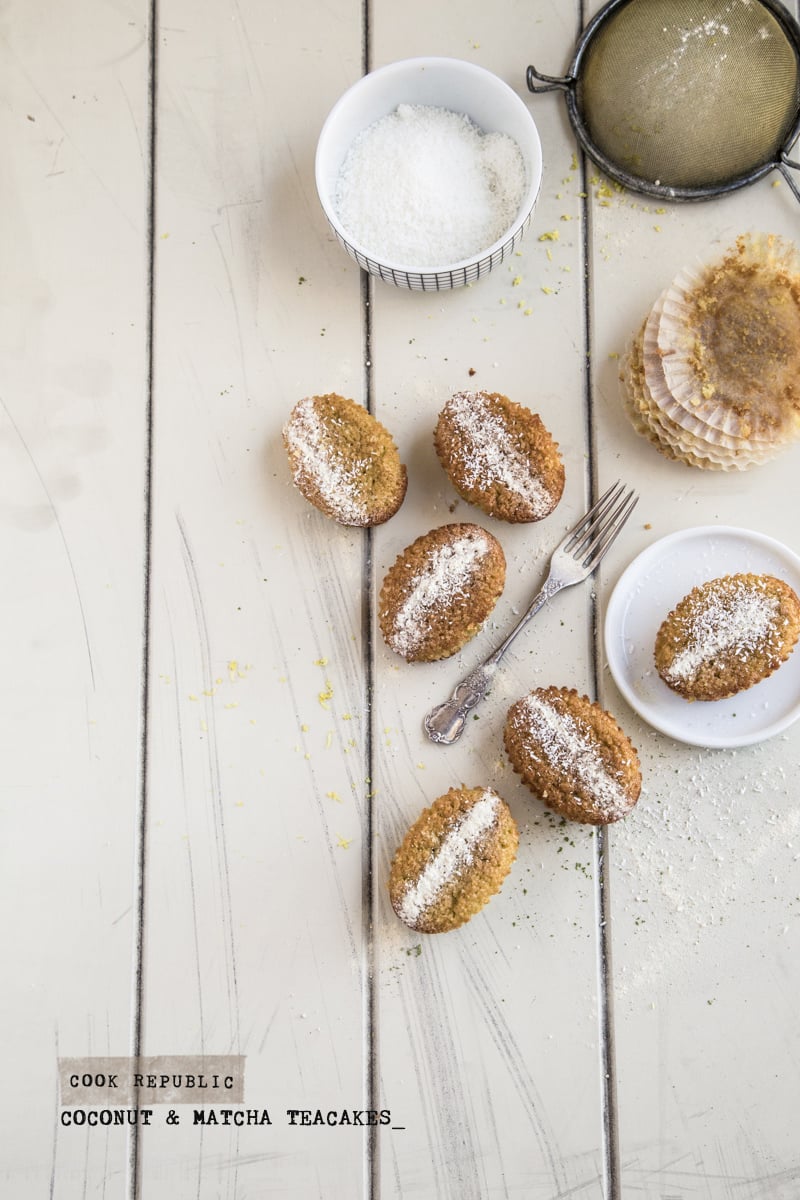 Hungry For More Recipes? Subscribe to my newsletter. Check out Facebook, Instagram and Pinterest to see everything I share! And if you love cooking and new cookbooks, join my free Cooking Club on Facebook!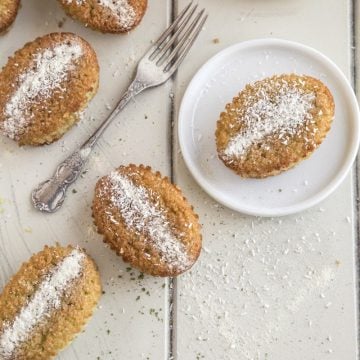 COCONUT AND MATCHA TEACAKES
Dainty little friand like teacakes made utterly delectable and moist with a generous amount of butter. Pretty sage green French cakes baked with coconut and matcha, green tea powder pop with a burst of citrus flavour.
Print Recipe
Rate / Comment
Ingredients
125

g

butter

1

cup

almond meal

1

cup

caster sugar

1/2

cup

plain flour

1/2

cup

dessicated coconut

1

teaspoon

matcha

,

green tea powder

1

teaspoon

baking powder

a pinch of salt

zest of 1 lemon

5

egg whites

icing sugar and extra coconut to dust
Instructions
Preheat oven to 180C. Line a 12-hole friand tin with paper liners.

Place buter in a pan. Heat on low until golden and bubbling. Remove from heat and set aside.

Place almond meal, sugar, flour, coconut, salt, baking powder and matcha in a large bowl. Mix. Add the egg whites and mix with a hand blender until combined. Add butter and and lemon zest. Mix for a minute until blended.

Spoon mixture into prepared friand holes until each is 2/3rds full. Bake in the pre-heated oven for approximately 20 minutes until cooked through and golden on top.

Cool completely before removing the paper cases carefully. Dust with icing sugar and a sprinkling of dessicated coconut before serving.
Notes
When the teacakes are hot/warm, they are still very buttery and hard to handle. If you attempt removing the cases at this time, it will crumble the cake. When the little cakes are completely cooled, the paper cases come up easily and the shape remains unspoiled.
Did you make my recipe?
I'd love to hear how you went! Tag me on Instagram @cookrepublic