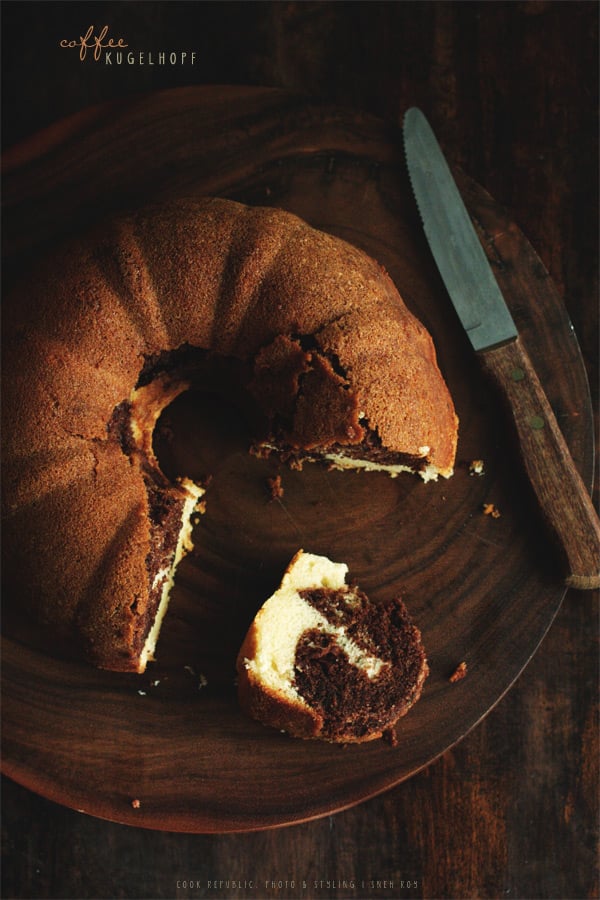 Sometimes when you have been baking for a very long time with a contraption that is probably older than you, you learn to read it inside out. I have a feeling that my oven was around when I was a little girl. That was a very long time ago. We inherited it with the house when we bought it. It is not much to look at. It doesn't have a working light, which means I am baking blind most of the time. It creaks, groans and thuds every now and then as it tries to heat and then cool down. But I love it. I have learned to read the sounds it makes and to gingerly pat the outside and gauge the heat. I listen to it and it never lets me down. I haven't burned anything in a long long time and I intend to keep it that way.
On most days, I am a reckless baker. Maybe it is the feeling of rebellion of not following a recipe the way it is meant to be. A walk on the wild side of the oven. A high. A thrill. The anxiety and anticipation of not knowing what you might have done. The sweet reward when the recipe turns out fine. Yes, I am most definitely a reckless baker. Lazy, even.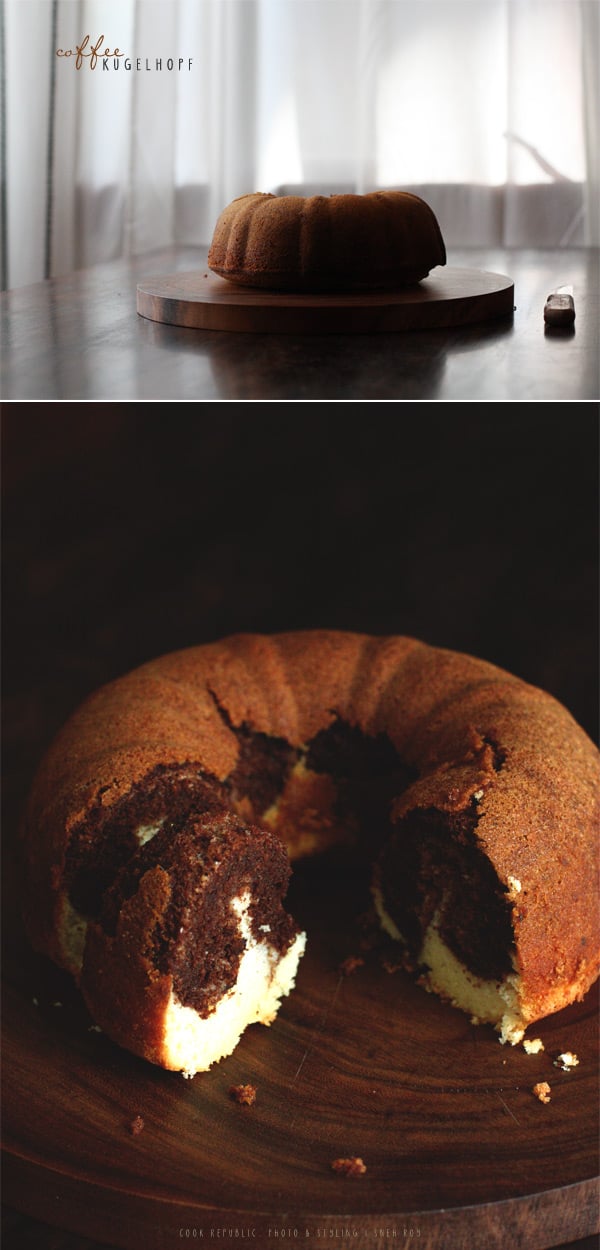 On a recent exploration of one of my favourite cookbooks
Monday Morning Cooking Club
, a kugelhopf recipe called out to me. When the author proclaims that she has been baking it for 20 odd years, I want to bake it too. I scrapped a recipe for a coffee teacake that I had been fixating on all morning and decided to bake the kugelhopf with a hearty dash of coffee. The recipe was straightforward but being the way I am, reckless! - I skipped the egg separating and whisking. The cake was stunning to look at, it demystified the perfect separation of browns and whites in the batter for me. I realised that the dense chocolate mixture is actually added after the white batter and sinks to the bottom of the pan. So when you turn it out and around, the brown is at the top and white at the bottom. Voila!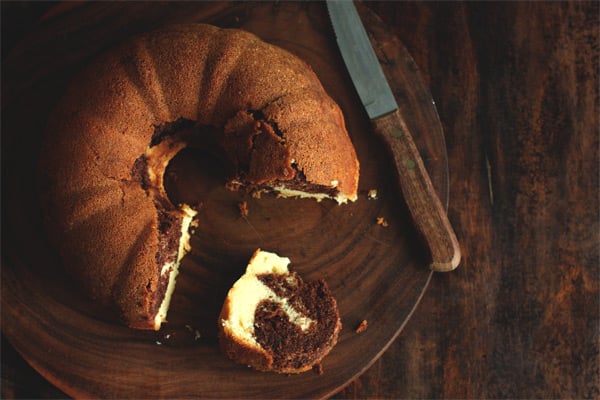 Photography, Styling & Prop Alert
- Acacia wood log cut cake plate - $69.99 at
Wheel & Barrow
. Wood handle knife - $2 at Thrift Store. The distressed black wooden tabletop is a 20 hour labour of love.
[print_this]
COFFEE KUGELHOPF
A beautiful chocolate and coffee splashed kugelhopf adapted from the Monday Morning Cooking Club cookbook. A gorgeous buttery cake for high-tea.
Preparation Time - 15 minutes
Cooking Time - 55 minutes
Serves - 12
Ingredients
125g salted butter
200g dark chocolate, roughly chopped
2 tablespoons instant coffee
6 medium eggs
2 cups caster sugar
2 cups self raising flour
300g sour cream
Method
Preheat the oven to 220C. Grease a 26cm Kugelhopf tin or Bundt tin.
Melt butter and dark chocolate in a heavy bottomed saucepan on low heat. Stir constantly to avoid lumps, until melted and smooth. Remove from heat and stir in the instant coffee.
Beat the eggs with the sugar until pale and creamy. Add the flour and sour cream. Beat for a few minutes until well mixed and smooth.
Pour two thirds of the combined mixture into the prepared tin. Add the chocolate mixture to the remaining batter and pour this over the top of the white batter.
Bake for 10 minutes at 220C, then reduce heat to 170C and bake for 45 minutes until golden and firm to touch.
Cool in tin before turning out onto a wire rack.

Notes
When baking in a bundt pan, just spray it with cooking oil to grease or brush the insides with melted butter using a pastry brush. Never dust the insides with flour.
Wait for the cake to cool almost completely before trying to shake it loose from the bundt pan. The best time to do this is when it is still a bit warm. I find loosening the inner and outer edges with a blunt butter knife and whacking the pan on all sides with your palm helps loosen the cake.
[/print_this]