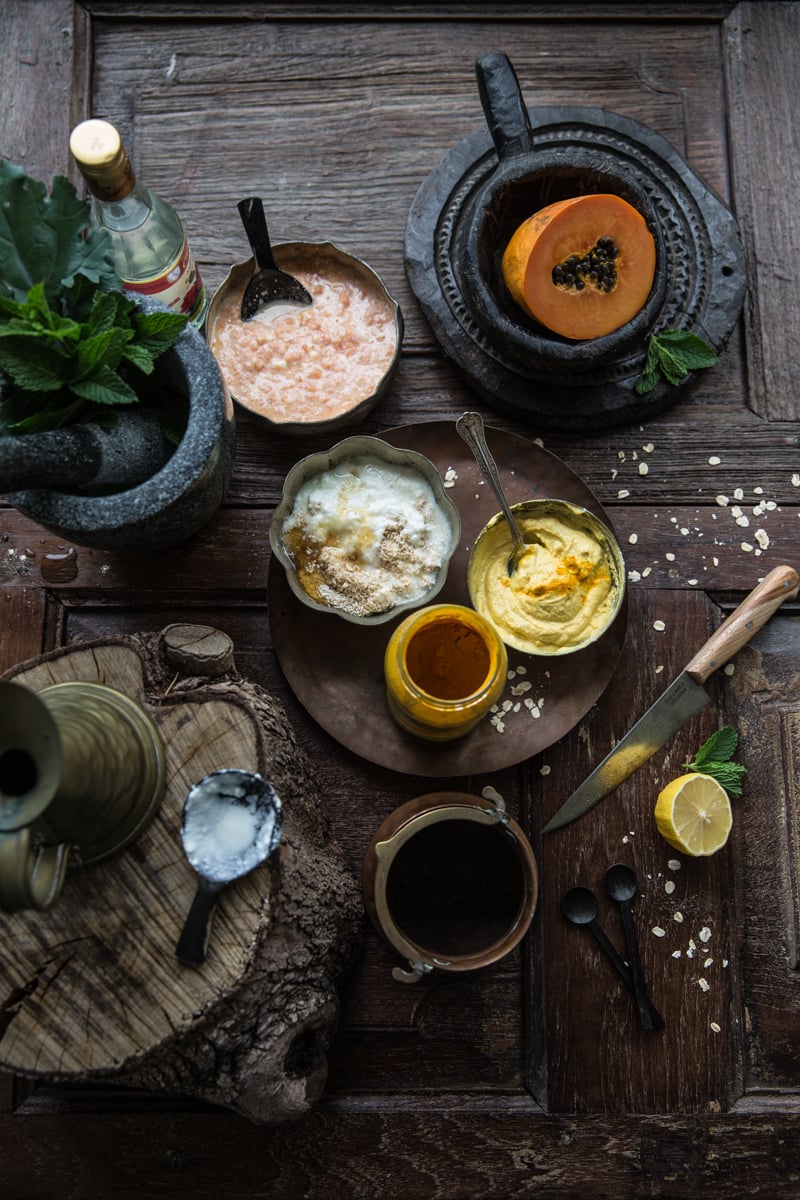 Dahi is a ritual in most Indian families. For those who are not familiar with the term, it is Indian yoghurt. It differs from the sharper tangier Greek yoghurt by being creamy and mild. Even in the Indian sub continent the taste of Dahi differs from the west coast to the east coast. One of the main criteria that makes Dahi different to the more commonly available yoghurt is Water Buffalo milk. Water Buffalo milk is the milk of choice in India. It has a higher fat and lower water content thereby making it ideal for processing into soft cheese, yoghurt (dahi) and milk solids for sweets and desserts. The taste is also more sought after with a divine milky white richness to it. In Mumbai I grew up on buffalo milk as did everyone I knew (The two Jersey cows we had on complex were more like pets) and the dahi was snow white with a creaminess I can still recall if I close my eyes.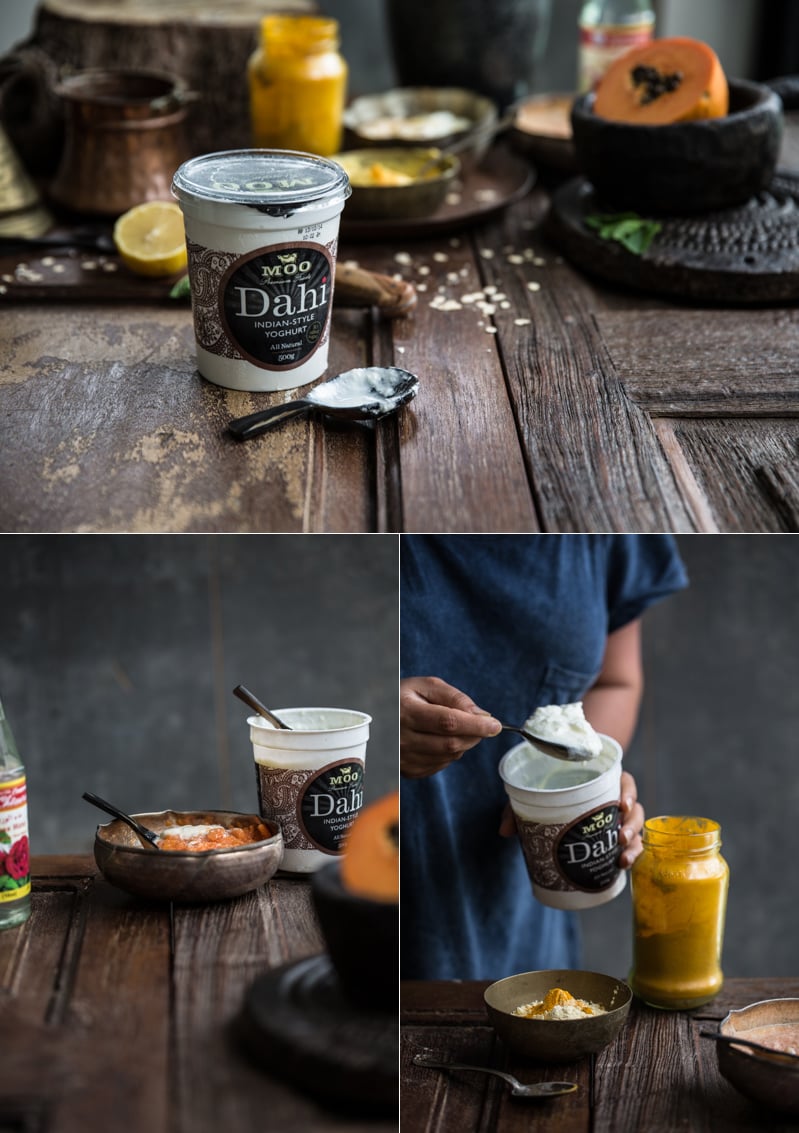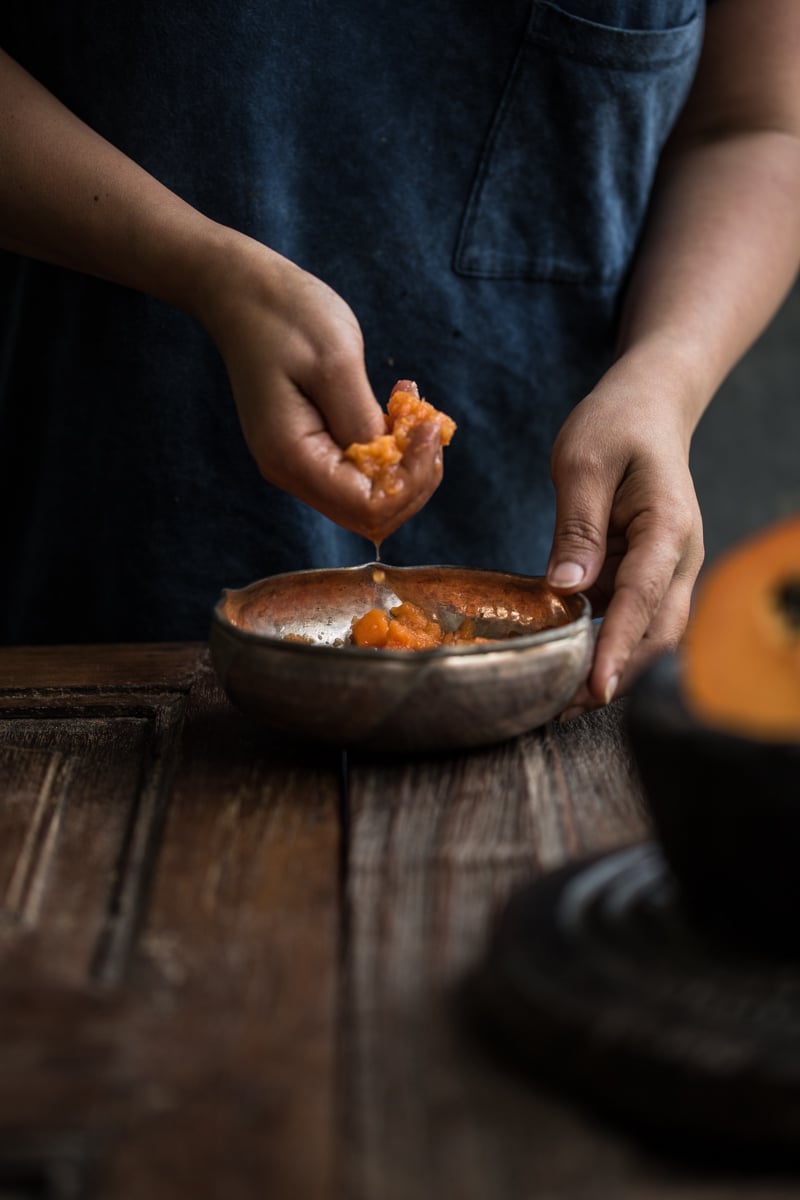 When I discovered
Moo Dahi
a few months ago I was blown away by the fact that it was made from cow's milk because it tasted exactly like the one from my childhood days. Health benefits aside, my mum was a firm believer of natural remedies and natural beauty routines. If it was good enough for your inside, it was great for your outside. Dahi besides being a great probiotic staple in your everyday diet also has antibacterial properties if applied on your face or to you hair. It acts as a skin softener and actively fights acne while brightening your skin and ridding it of impurities, gentle scarring and marks over a period of time.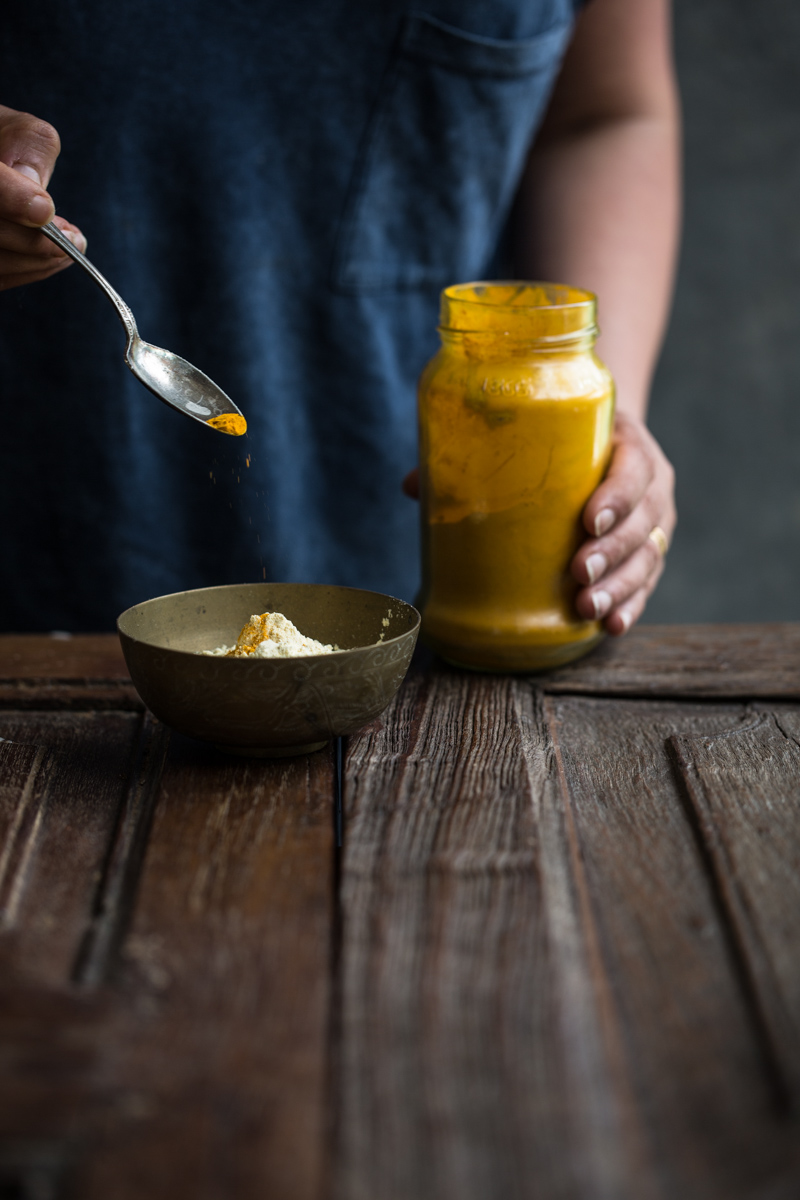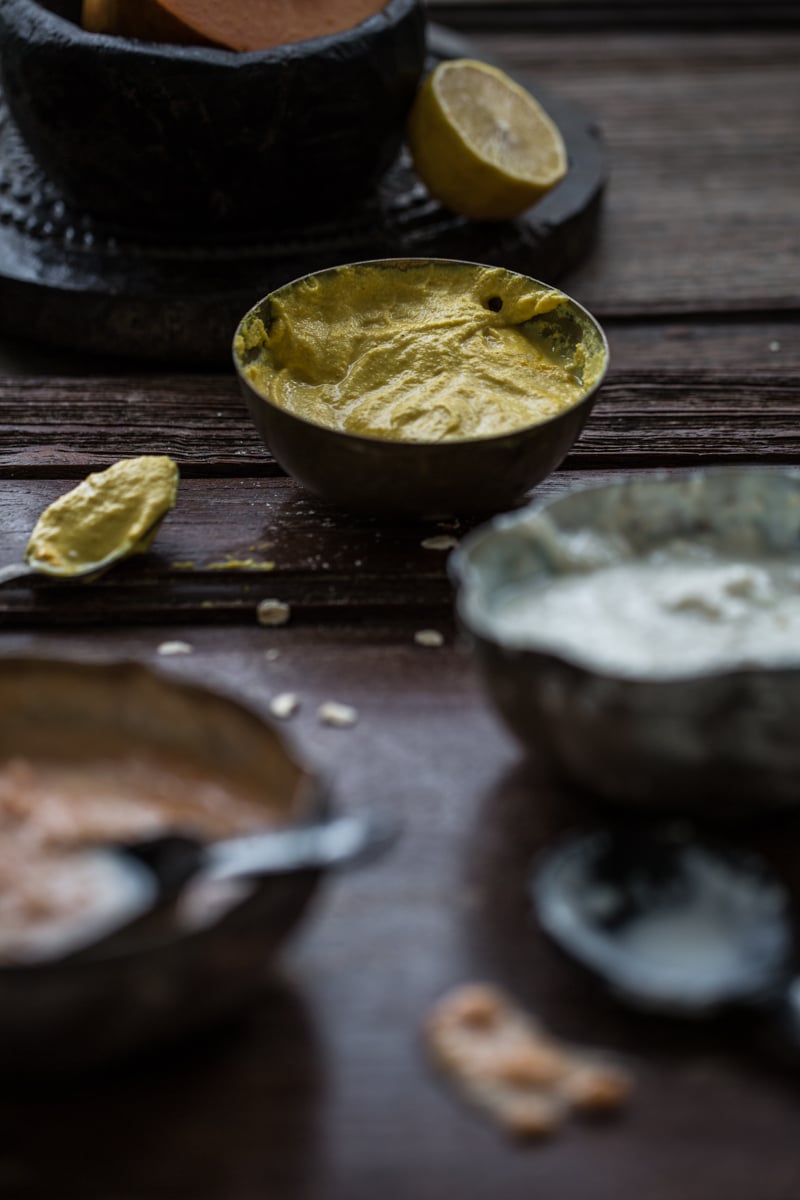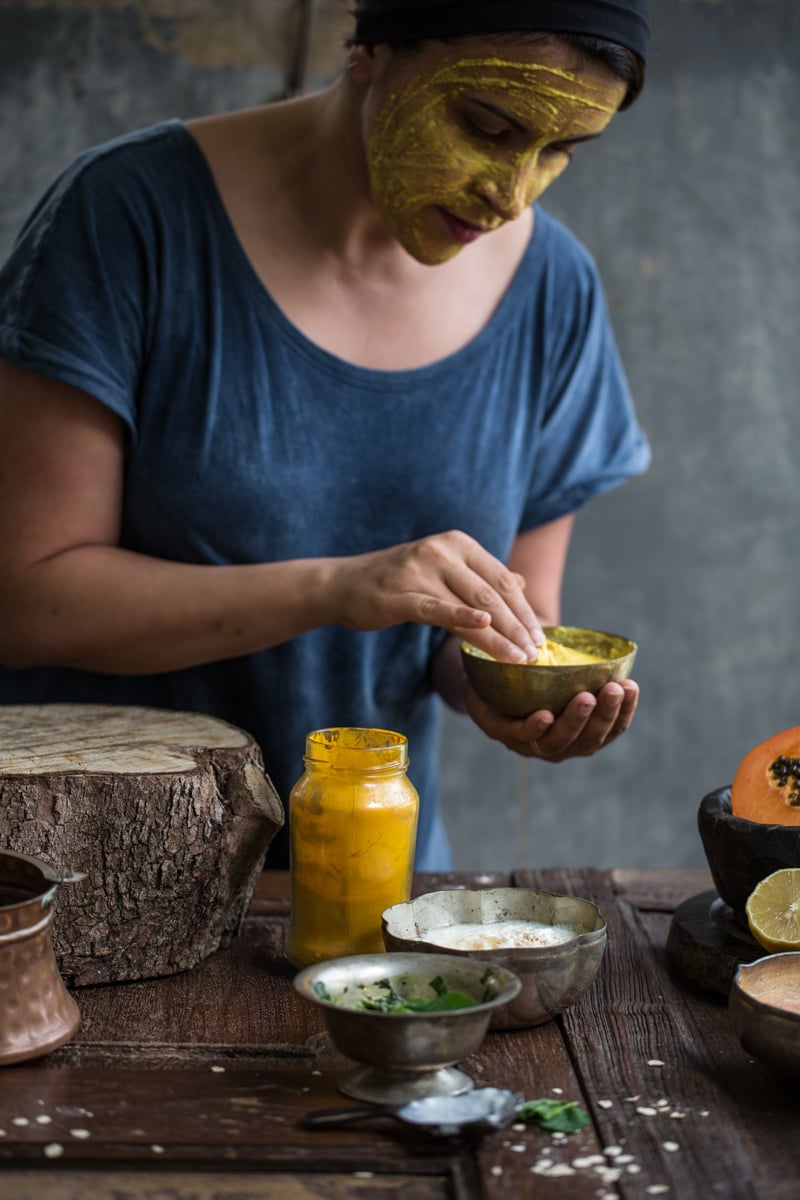 Every Sunday morning was a dahi beauty ritual at my home when I was about ten years old. This went on for almost a decade ending on my wedding day with the best papaya and dahi facial I have ever experienced. Then I got busy and lost touch with the slower side of things. I remembered the joy in seeking natural ingredients to pamper and rejuvenate and was determined to rediscover it. Moo dahi brought back those memories and I managed to fish out a small notebook with random recipe scribblings that we used on beauty Sundays. And I made these amazing completely natural face masks and got lost in the smells and feel of my growing years. I hope to spark this ritual every other Sunday with my family (these masks are simply gorgeous for both girls and boys/ women and men). The best thing? You don't have to purse your lips too tight to avoid it going in your mouth because these masks are completely edible and often quite delicious.
Remember to source your
Moo dahi
from your local supermarket to make these masks as it is creamier and milder.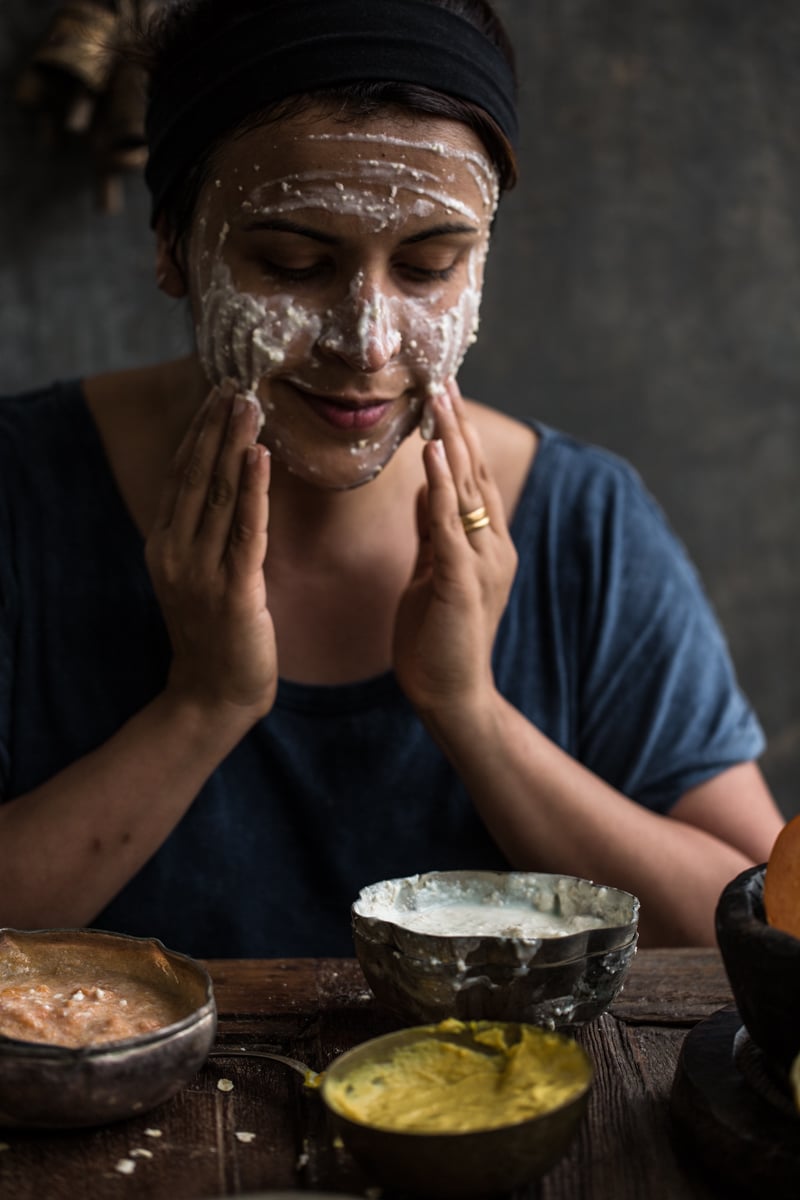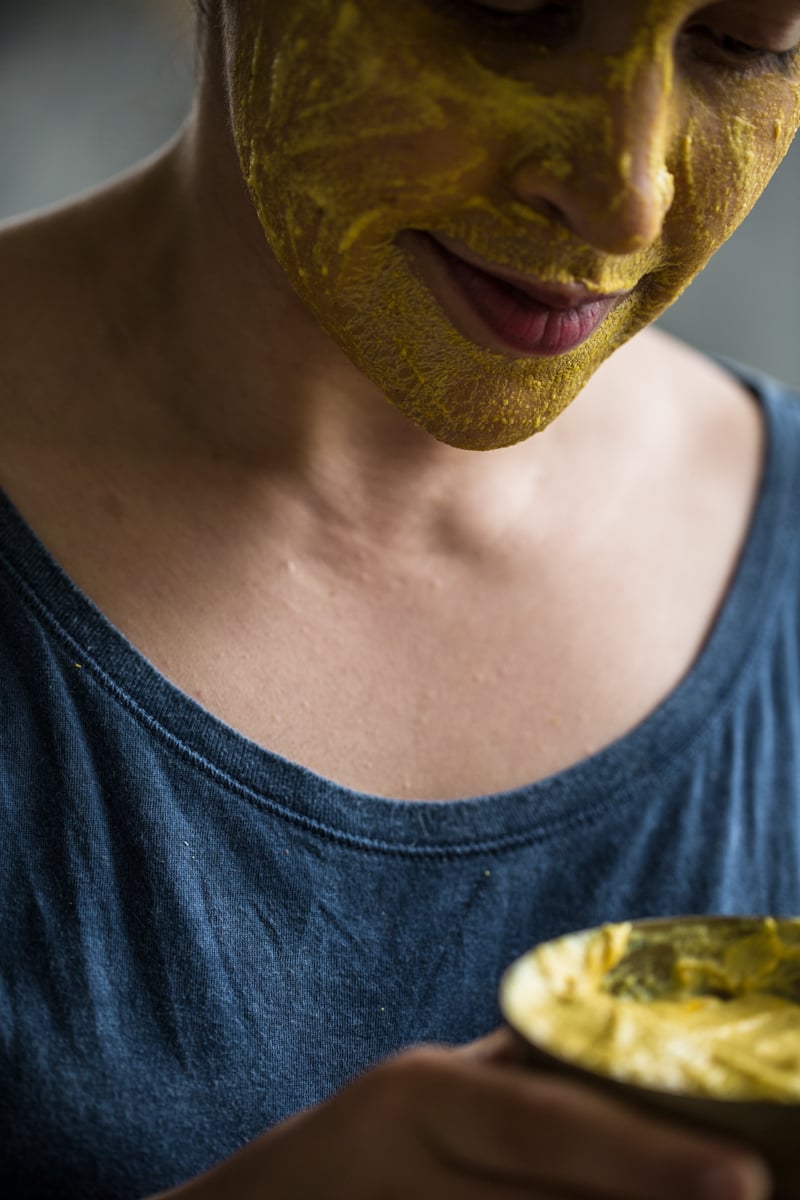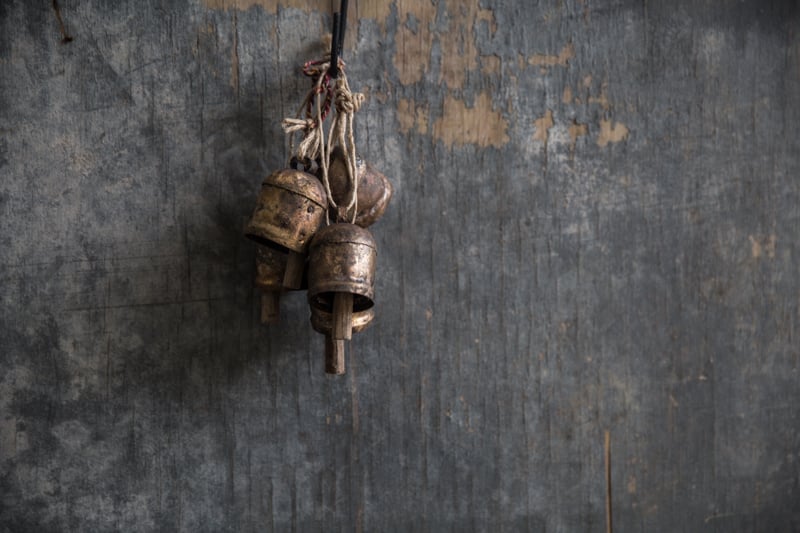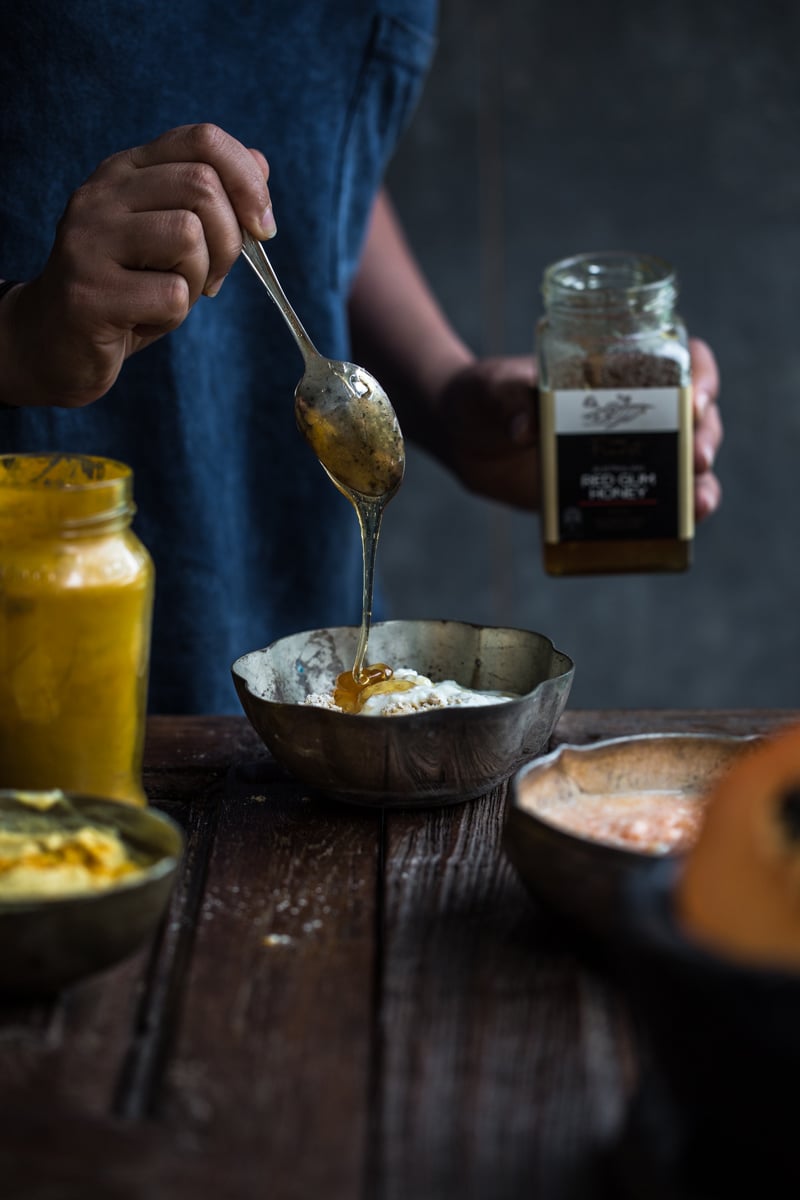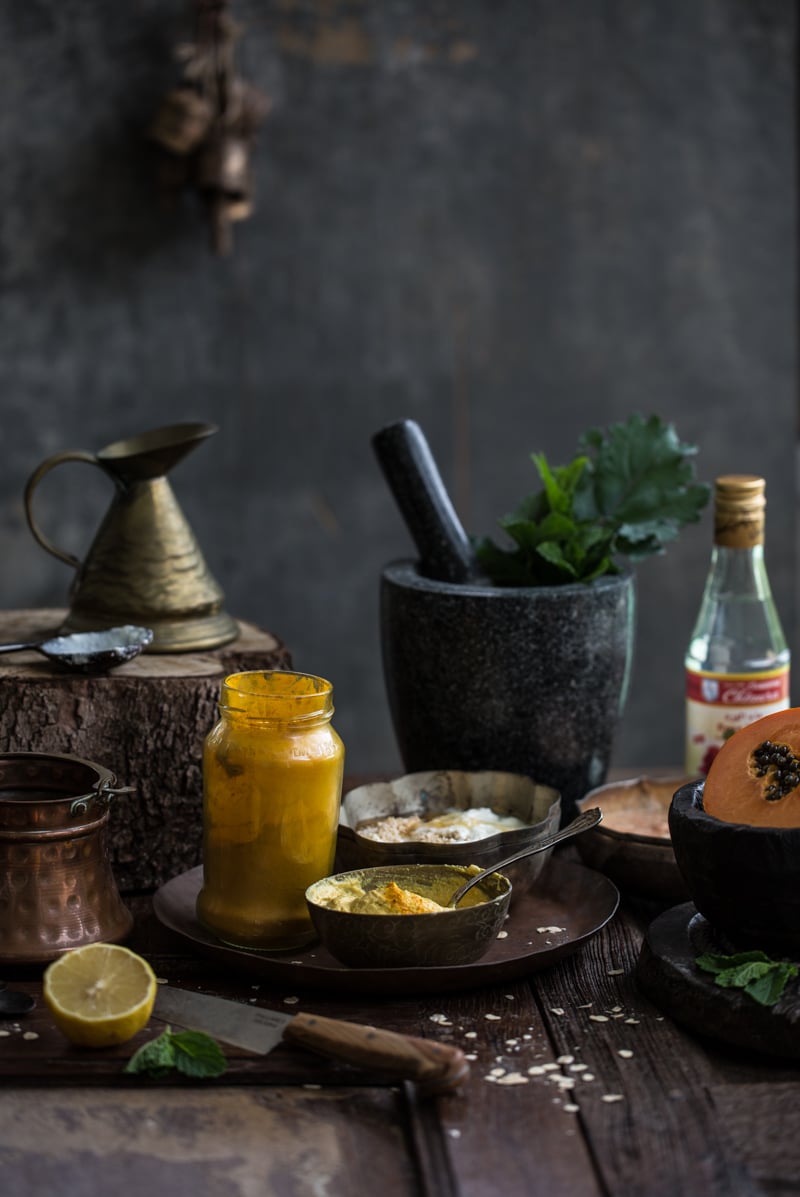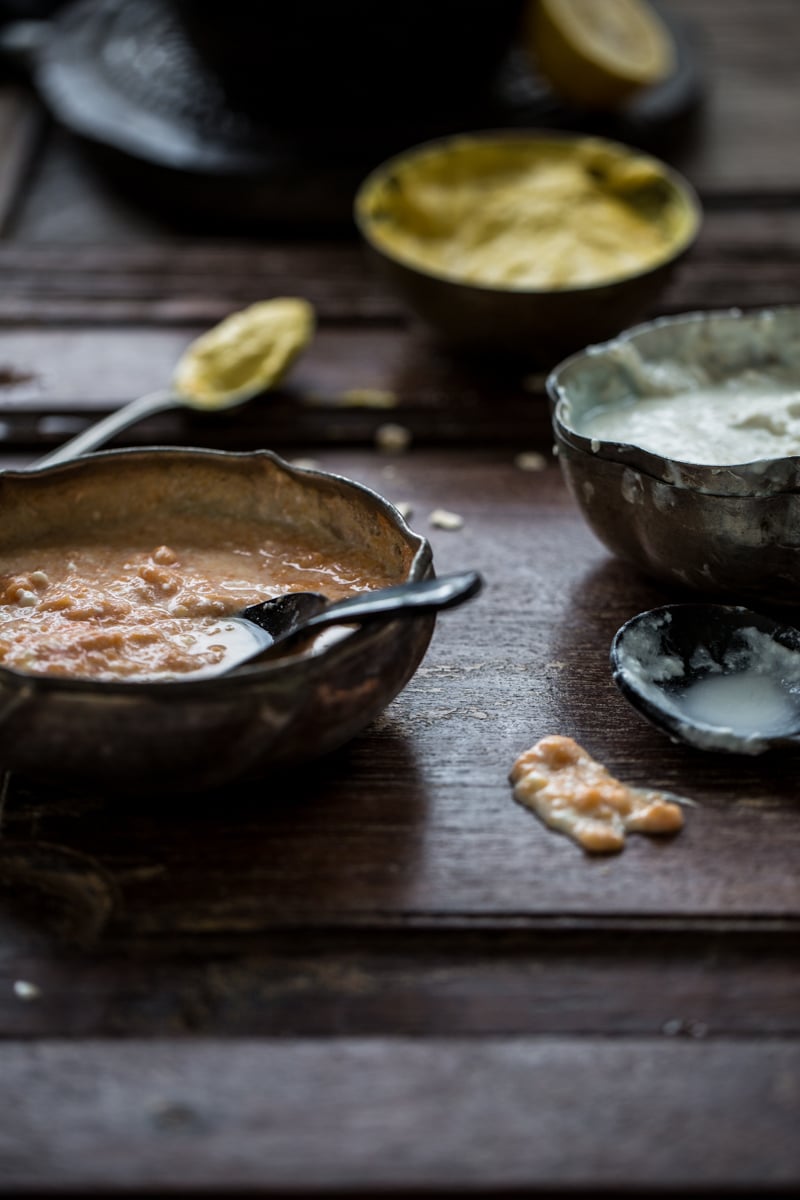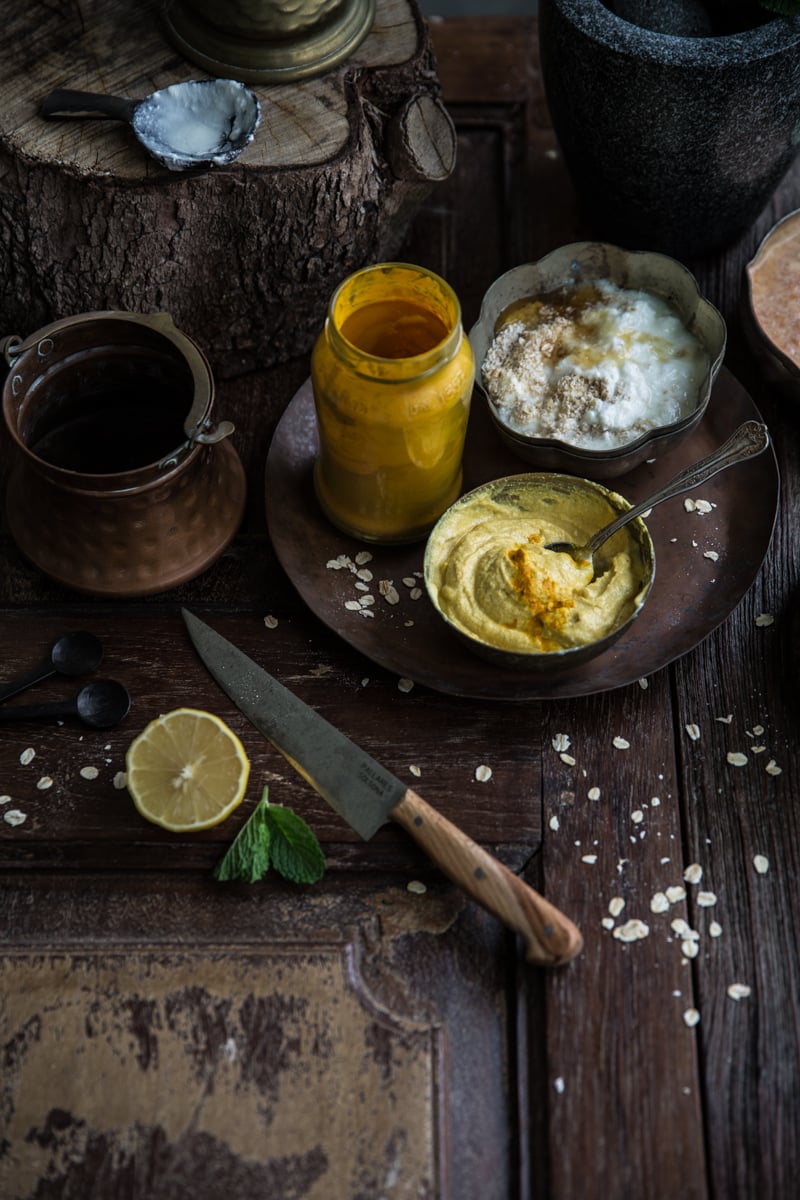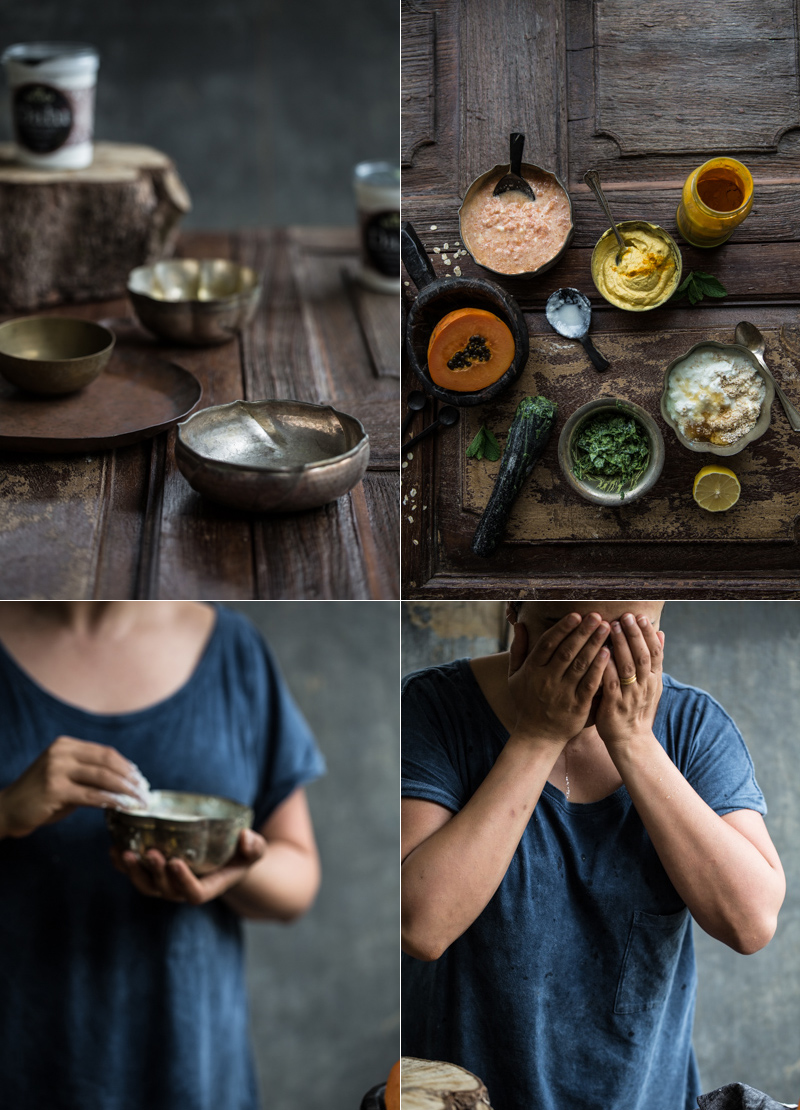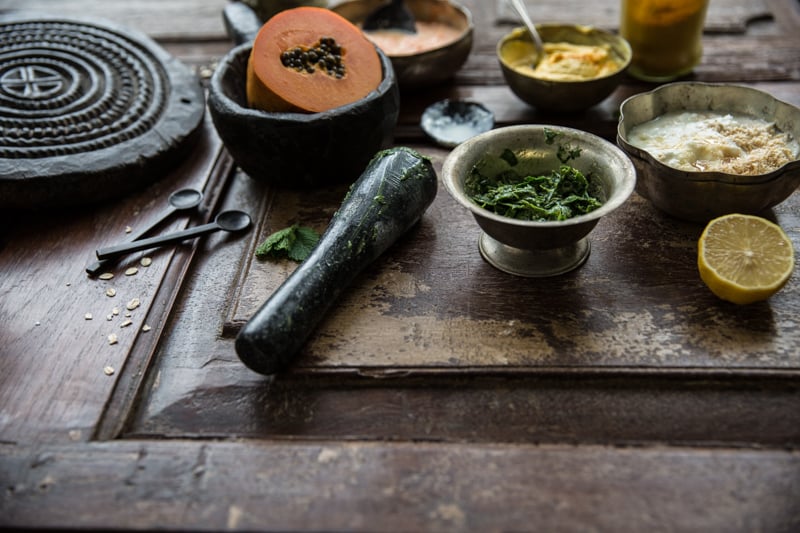 [print_this]
Turmeric, Chickpea And Yoghurt Mask
1/2 cup besan
1 teaspoon ground turmeric
1/2 cup yoghurt
Mix all ingredients in a small bowl to form a loose paste. Apply on clean and dry face avoiding the eye area. Allow to dry for 10 minutes. Your skin will feel tight and itchy. This is normal. Rinse with warm water rubbing gently in circular motion. Pat dry.
Papaya, Rose Water And Yoghurt Mask
half a small ripe papaya, peeled, seeds and membrane removed, crushed
1/4 cup yoghurt
2 tablespoons rose water
Mix in a small bowl. Apply on cleansed and dry face. Leave on for 15 minutes. Rinse with cool water. Pat dry.
Honey, Oat And Yoghurt Mask
1 cup yoghurt
1/4 cup oatmeal
1 tablespoon honey
juice of half a lemon
Mix in a small bowl. Apply to a clean and dry face with your fingers. Leave on for 15 minutes. Rinse with warm water.
Supergreens And Yoghurt Mask
1 cup baby spinach
1 large kale leaf, trimmed
handful of fresh mint leaves
1 tablespoon olive oil
1 tablespoon yoghurt
Bash up in a mortar and pestle to a coarse paste. Apply with fingers to clean and dry face. Leave on for 10 minutes. Rinse with warm water. Pat dry.
My Notes
You can try making these masks with any plain unsweetened yoghurt you have on hand.
For a vegan friendly beauty treatment, make these with Coconut Yoghurt. They work very well.
Try adding a drop or two of essential oils like lavender, peppermint or almond oil for a delicate fragrance.
Forage in your garden and mix in lemon balm leaves, chamomile flowers or lavender flowers for a touch of luxury.
These masks can be stored in glass jars in the fridge for up to a week.
No, the turmeric will NOT stain your skin.
[/print_this]