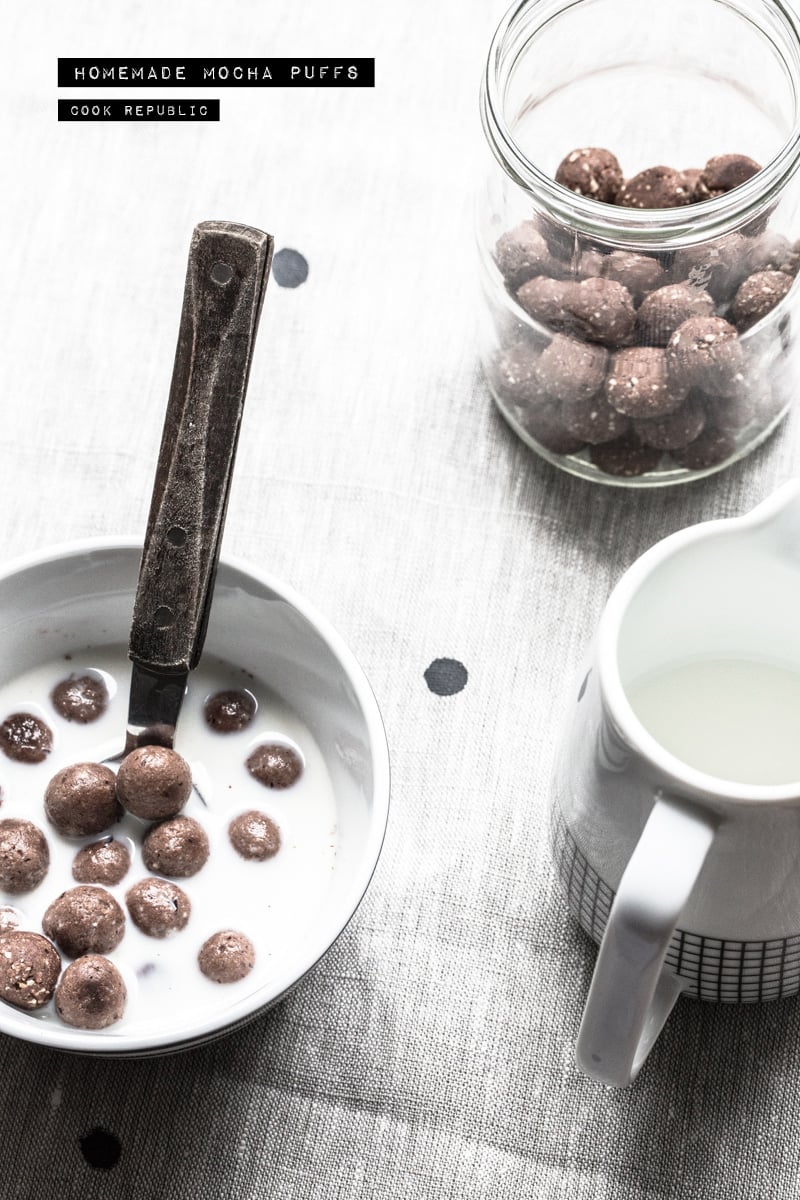 I remember doing impromptu one pan fry-ups in our pjs and sipping mugs of steaming coffee nestled in between still warm sheets on days when the sun had forgotten to rise and the chill in the air was just right (Quite hard to re-imagine that in the awful hot summer we seem to be having in Australia right now). But then kids happen and you want to set a good example and before long you are lecturing about the demerits of having crumbs in your sheets and the importance of sitting up straight at the table to eat. Boring. Parents make boring adults.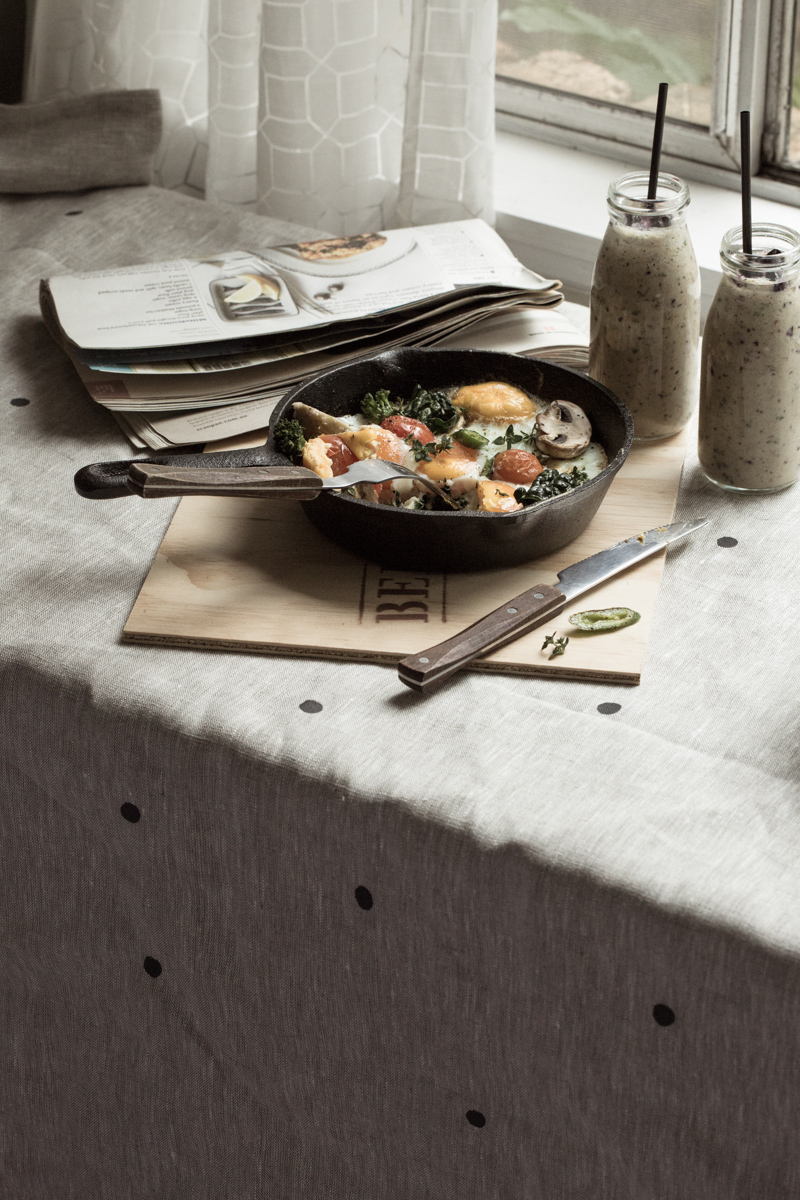 The theme for the food pages of November 2013 issue of ELLE Australia was Breakfast In Bed. And I decided now was as good a time as any to be a little more interesting and recreate some of that lazy bedraggled magic from yesteryears. I had fun setting up the shoot. Some beautiful polka dot linen was sourced from hello milky. Ornate picture frames were repurposed as serving trays. Vintage drawers and fruit crates became breakfast-in-bed trays. And the mood was incredibly moody and peaceful.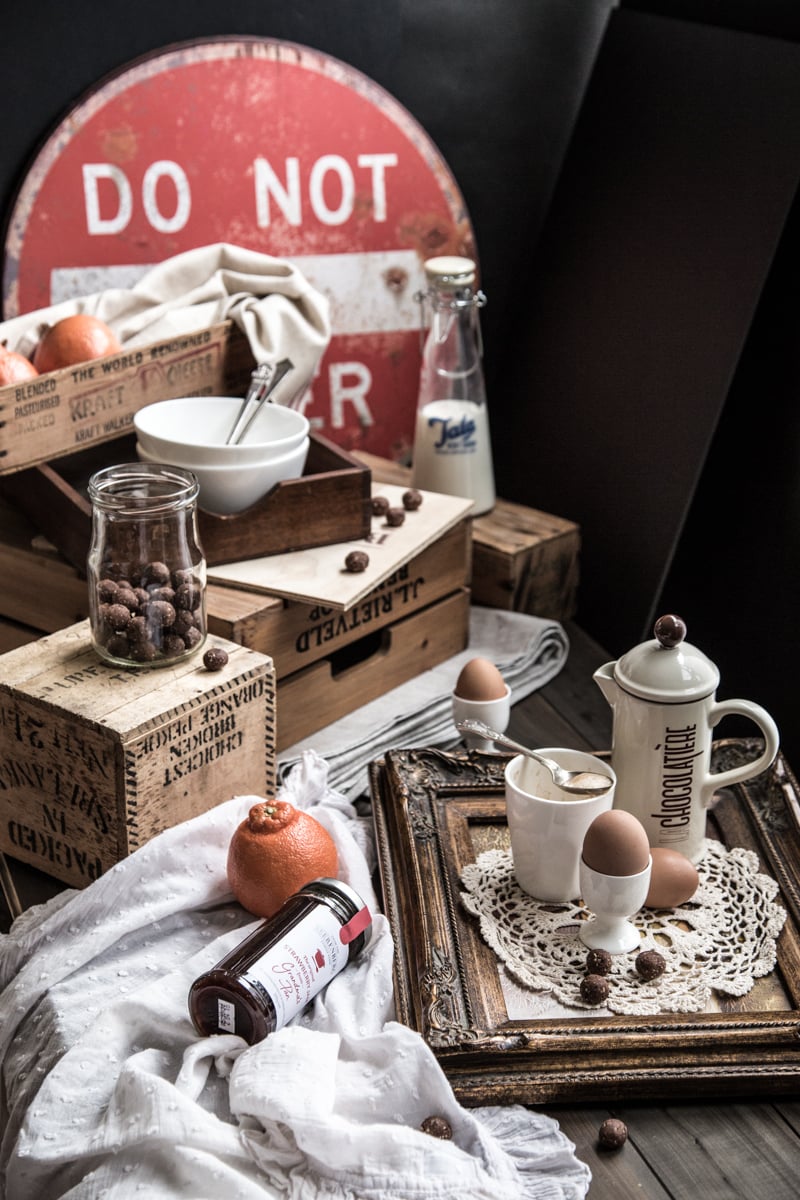 Food was simple, fuss free and wholesome. Market Skillet Eggs work on the principle of scouring the markets for fresh produce and using only that produce to throw together a big breakfast one pan fry-up. A Superfoods Smoothie was quickly whipped up after looking at a chart of superfoods and throwing together as many as I could find in a blender. Delicious! And then the fun part. Homemade cereal! Rolling little round chocolate balls to bake for a grown up version of cocoa puffs. And this fun recipe spiked with coffee is what I am sharing today. It first appeared in Issue 2 of ELLE Australia last year. Hope you enjoy all the pictures from the shoot.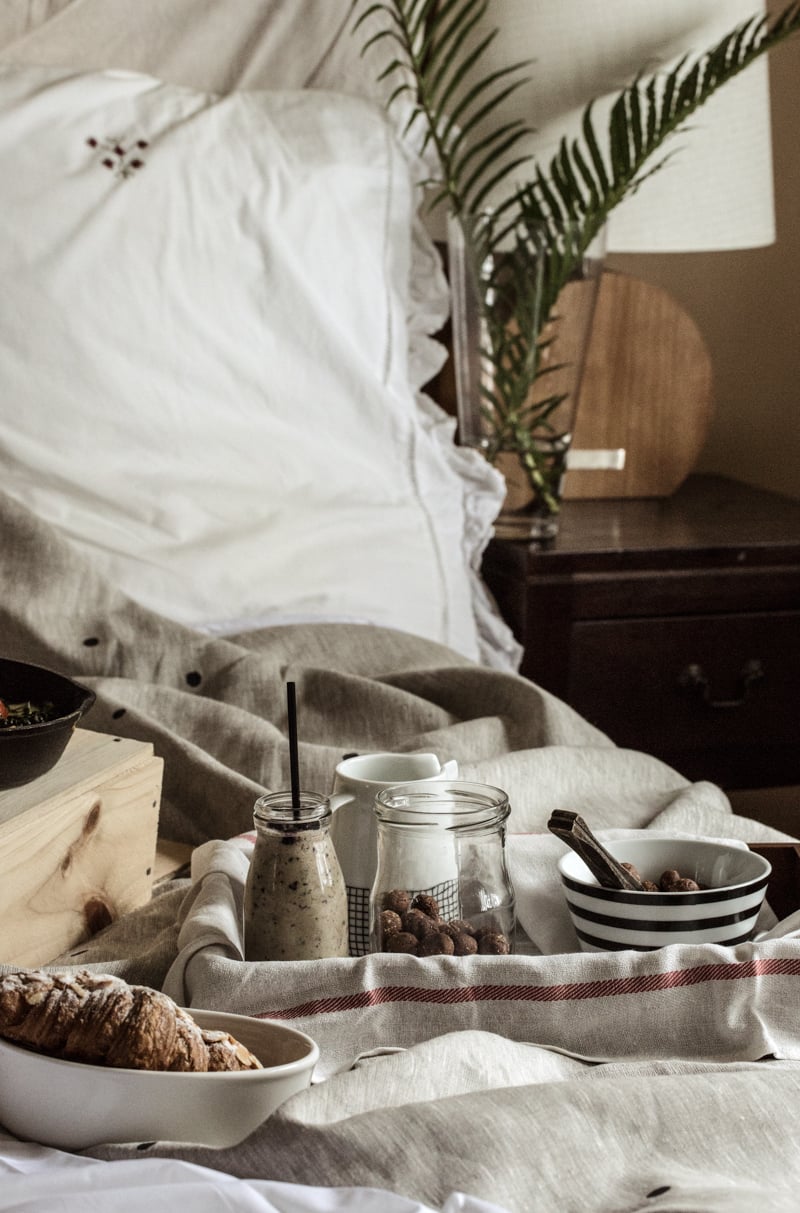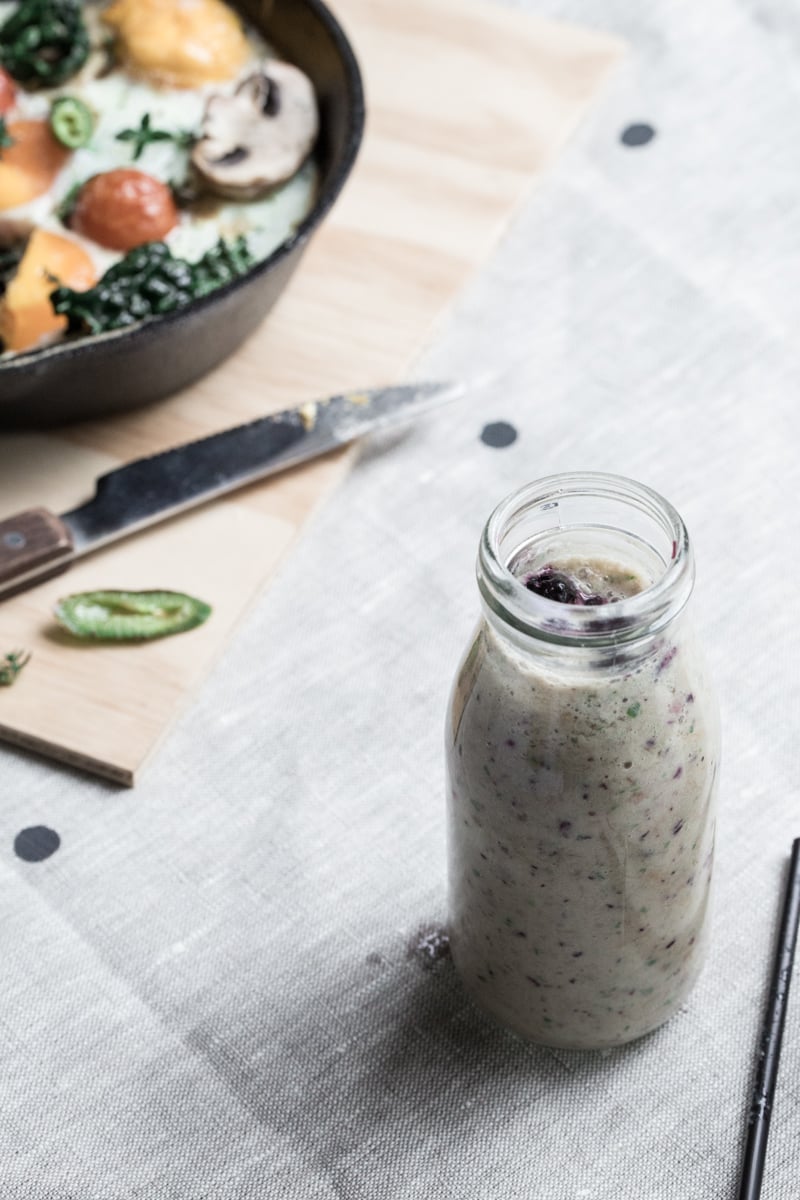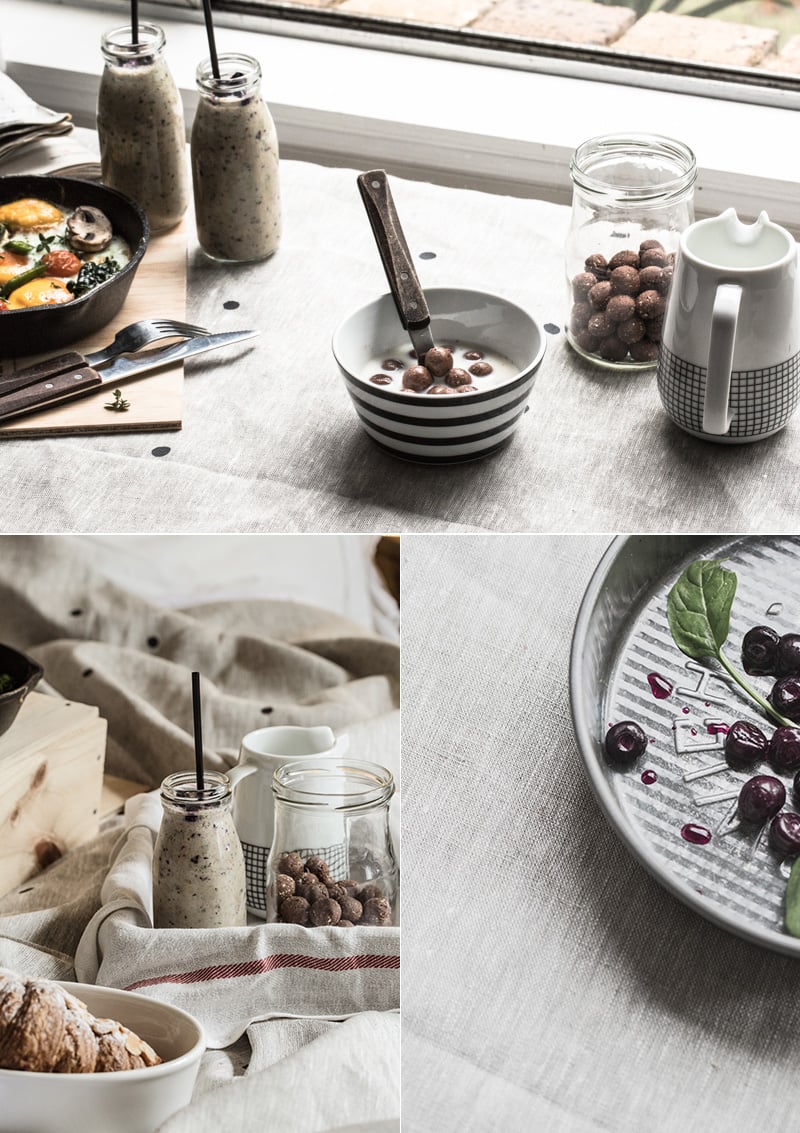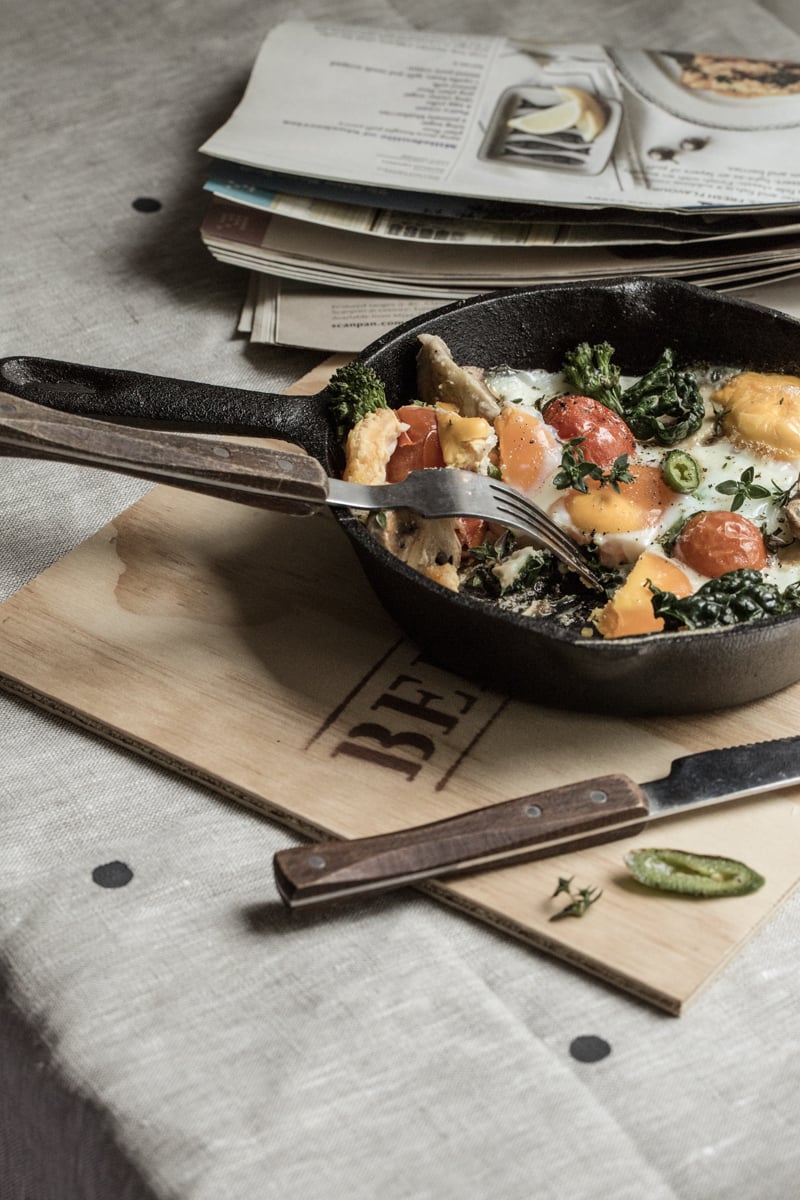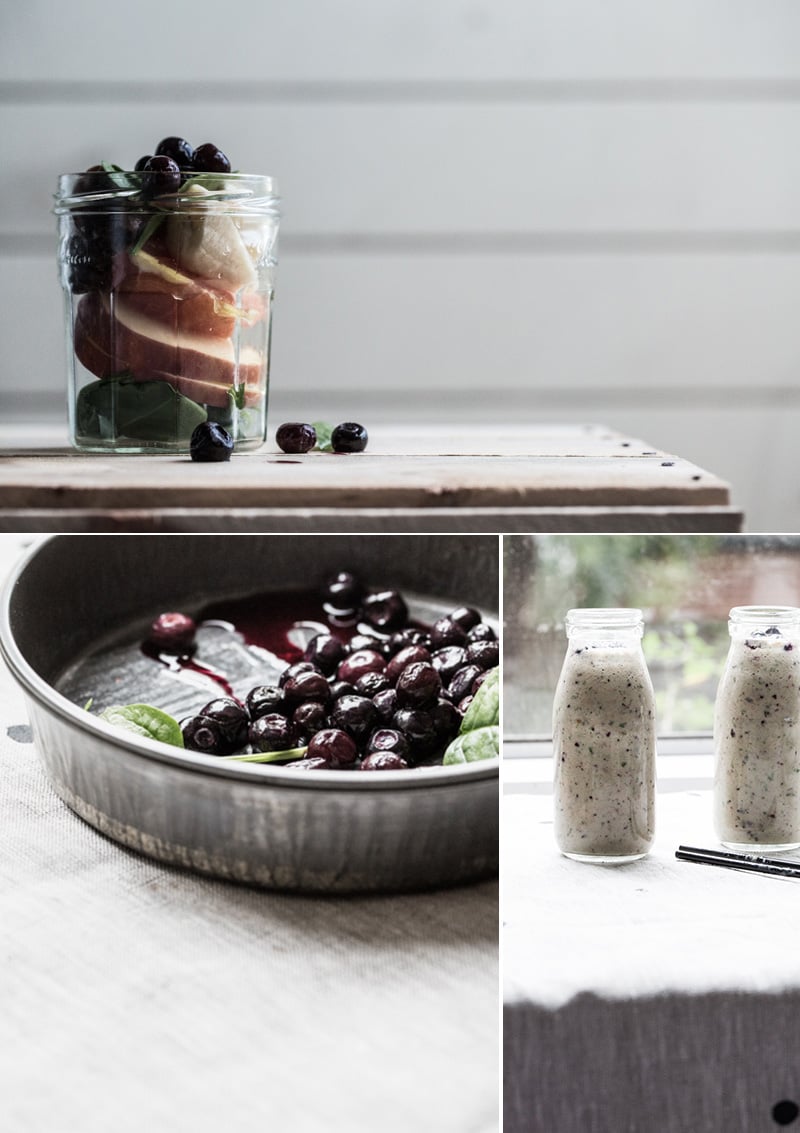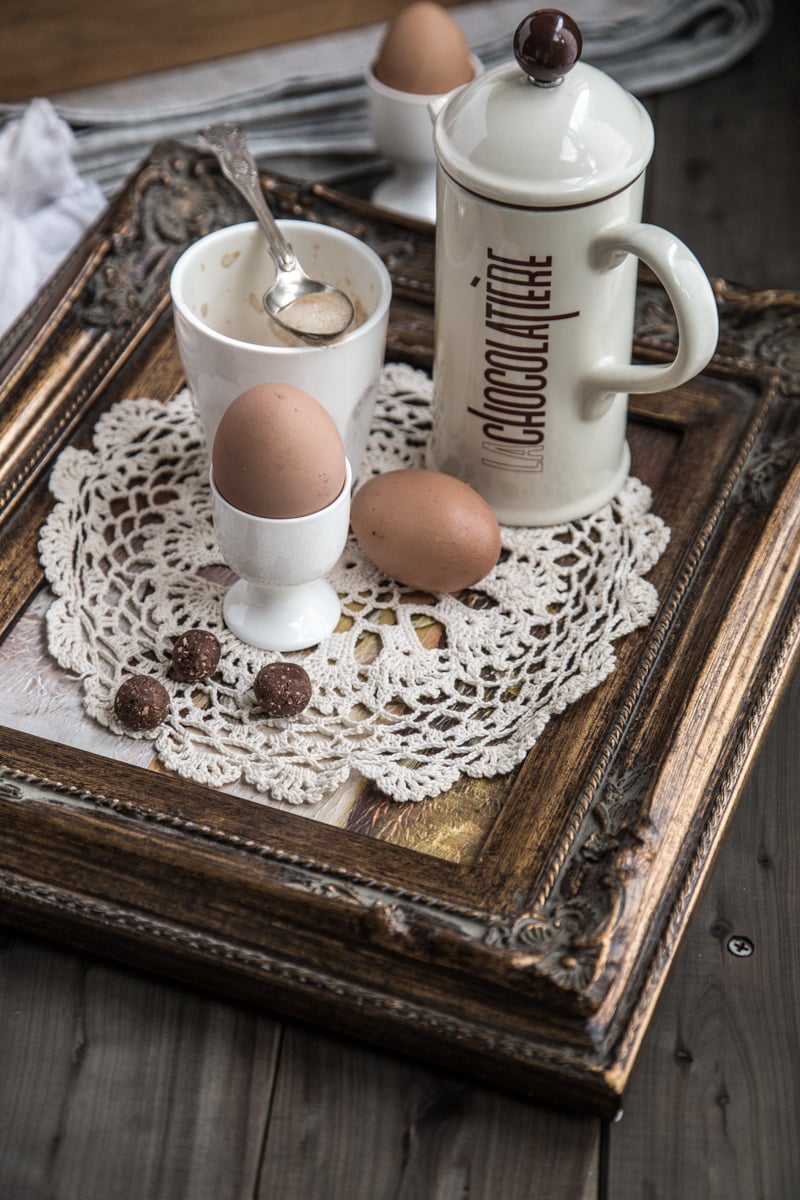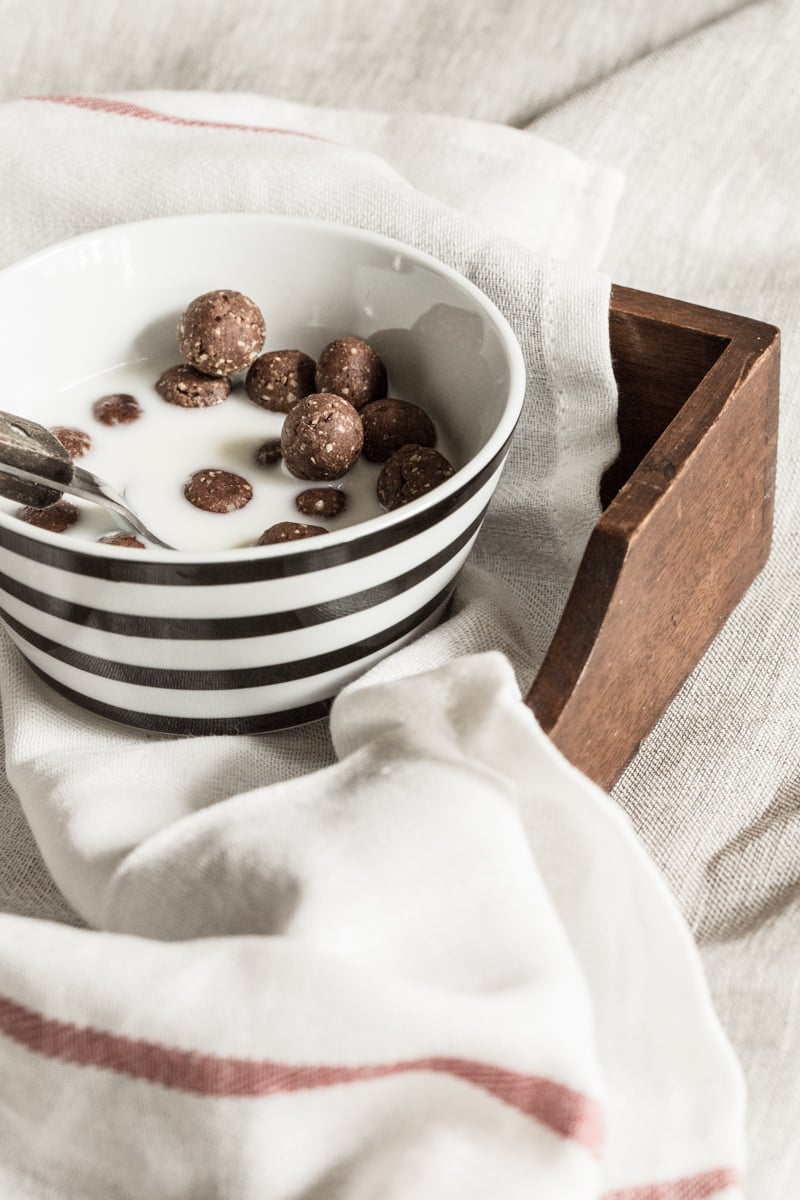 When was the last time you had breakfast in bed? Breaking out of the crumb mould and being rebellious in your own bedroom (in the most culinary way of course!) is strangely liberating!
Happy weekend!
[print_this]
HOMEMADE MOCHA PUFFS
Cocoa Puffs all grown up. A homemade baked cereal for the adult spiked with good old coffee and the tang of yoghurt.
Makes - 40 puffs to serve 2
Ingredients
½ cup plain flour
¾ cup hazelnut meal
¼ cup cocoa powder
¼ cup honey
½ teaspoon salt
1 tablespoon yoghurt
1 teaspoon instant coffee (granulated)
Method
Preheat oven to 180C. Line a baking sheet with baking paper.
Mix all ingredients in a bowl and knead for a few minutes until the mixture forms a firm but pliable dough. Tear off tiny bits of the dough and roll into grape sized balls.
Place dough balls on the prepared sheet and bake in the pre heated oven for approximately 12-15 minutes until cooked through.
Remove from oven. Cool completely. Store in an air tight container or glass jar for upto 4 days (upto a week in the fridge).
Enjoy with cold milk and a dash of maple syrup.
[/print_this]