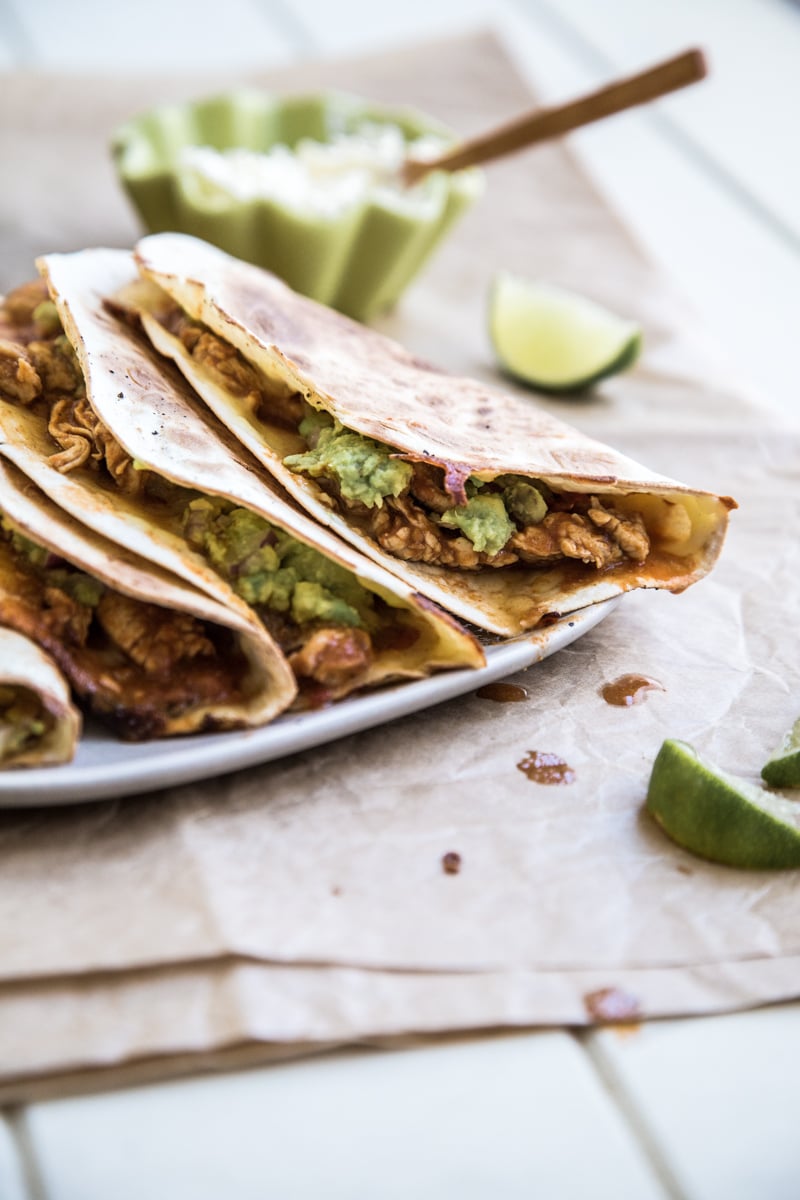 Turkey is a healthy, low-in-fat and high-in-protein option when weeknights start becoming stagnant with chicken, beef and the occasional fish. Because we live in Australia, we are not required to wait until Thanksgiving to experiment and cook with turkey. Breast fillets and mince are my favourite turkey options. A quick Mexican inspired stir-fry sandwiched between tortillas and pressed on a frying pan gives you delightfully crispy on the outside and melting hot on the inside quesadillas for dinner. If you don't have turkey on hand, any protein works well with the flavours. Think firm tofu, chickpeas or even fish. I have included some process shots to show you how easy it is to produce food-truck quality quesadillas in your own kitchen.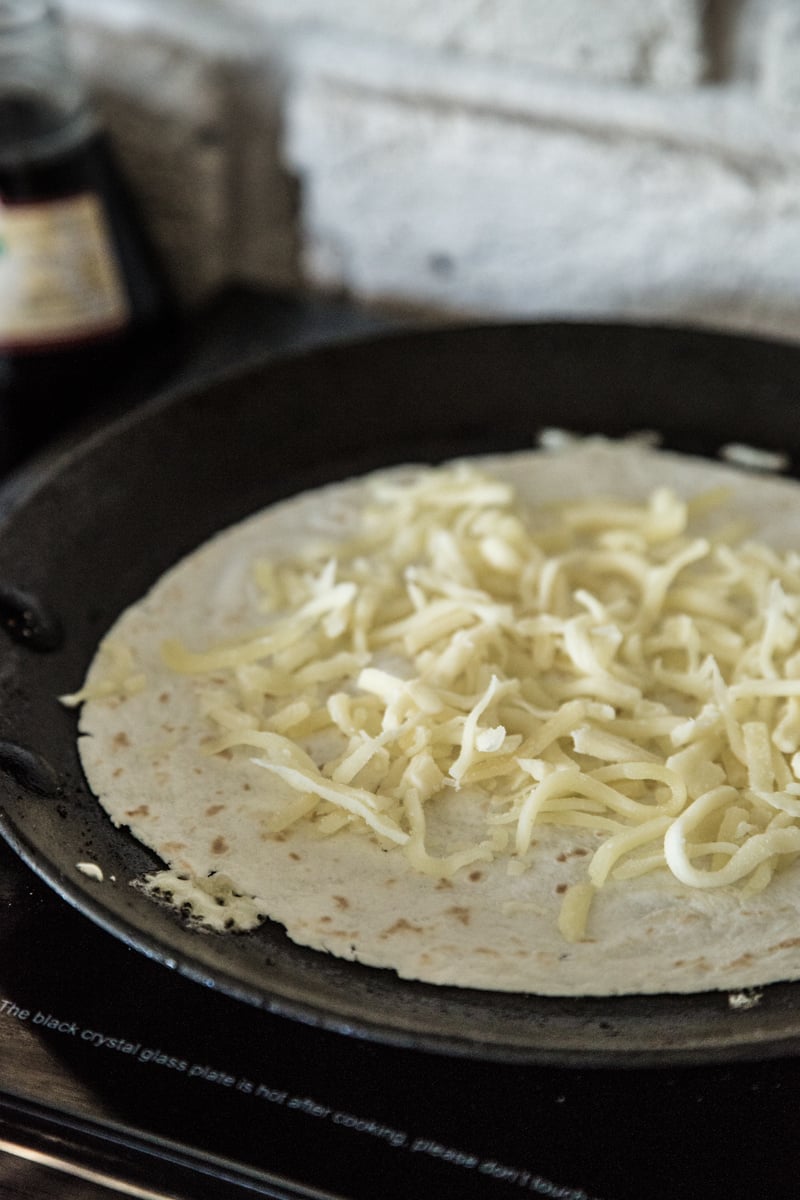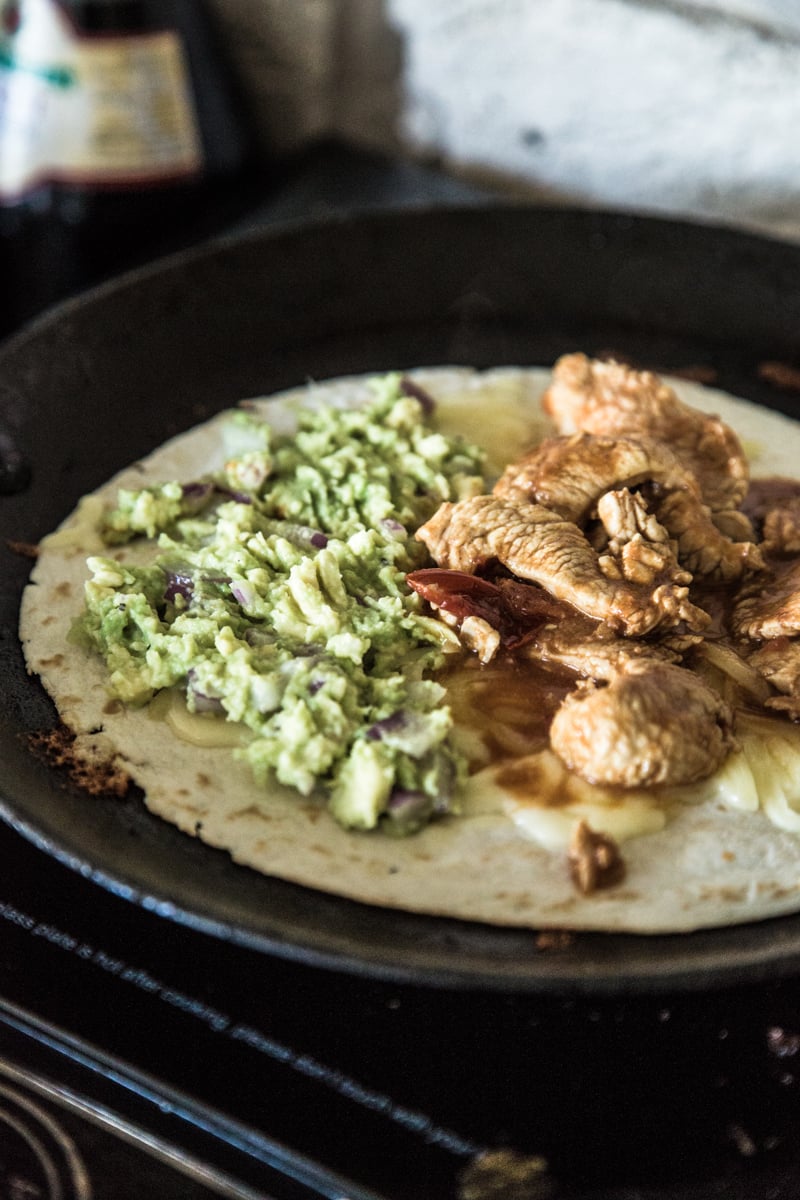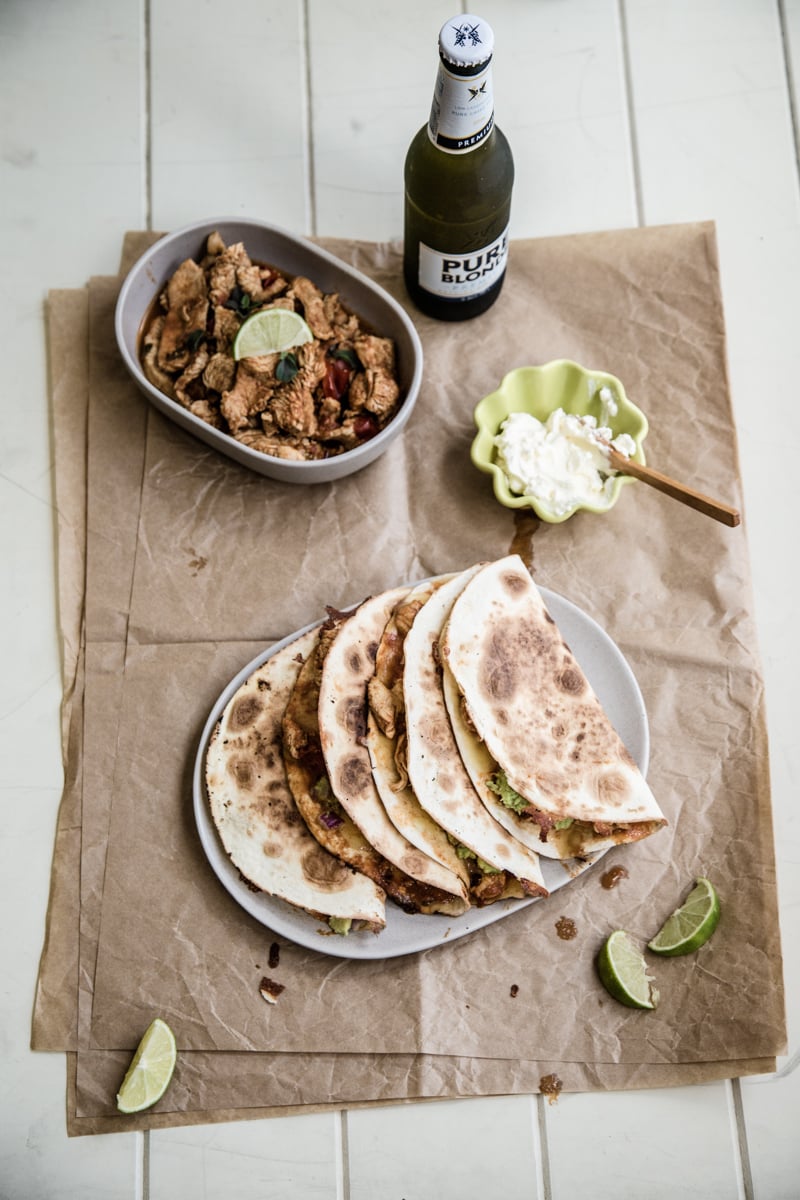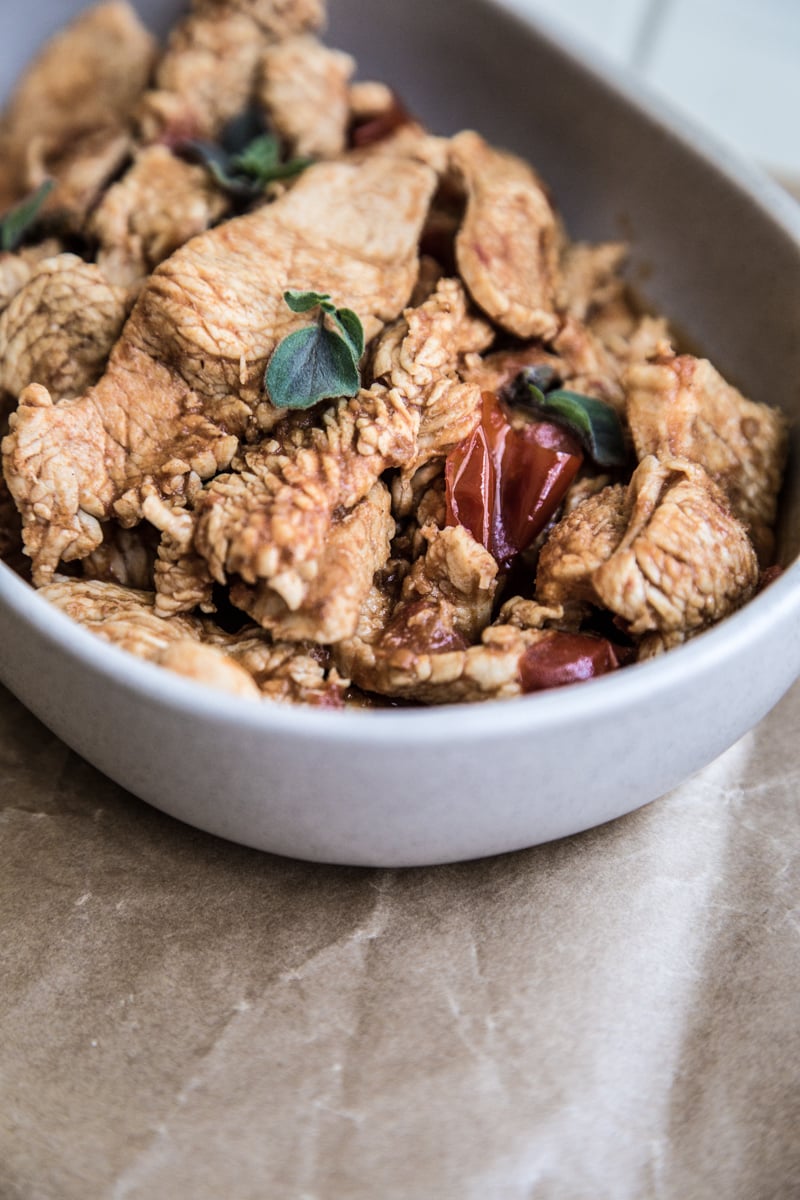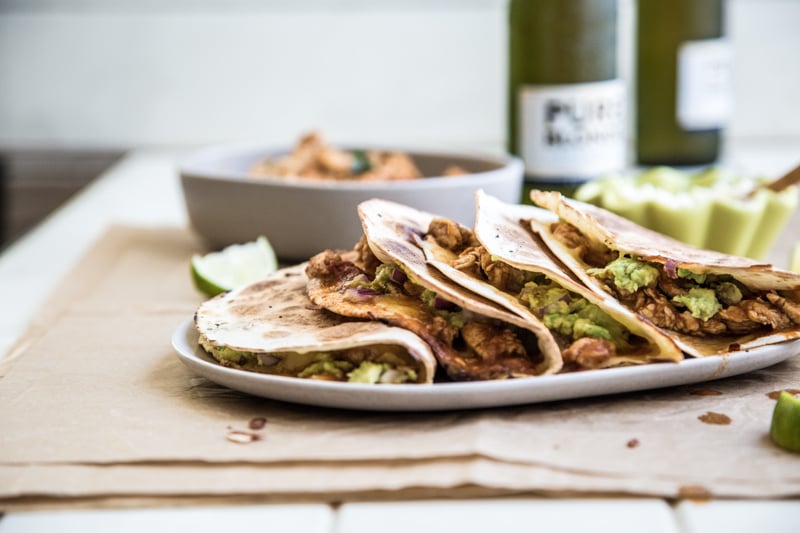 [print_this]
HOT TURKEY QUESADILLAS
A fuss free weeknight dinner with turkey as the healthy protein option. Cooked in minutes using a pan and a spatula. Full of flavour and texture!
Serves - 4
Ingredients
For the turkey
2 tablespoons olive oil
500g turkey breast, cut into strips
1 tablespoon smoked paprika
2 tablespoons ground cumin
1 teaspoon dried or fresh oregano
200g (approx. 1 cup) crushed canned tomatoes
salt to taste
for the guacamole
1 large avocado, flesh scooped in a bowl
juice of 1 lime
1 small red onion, finely chopped
salt and pepper to taste

to assemble
8 tortillas
1 cup mozzarella cheese
Method
Heat oil in a sauté pan on medium. Add the turkey, paprika and cumin. Increase heat to high and stir-fry for a couple of minutes until the turkey starts to brown. Reduce heat to medium. Add oregano, tomatoes and salt. Mix well, cover and cook for 10-15 minutes until the meat is cooked through. Remove from heat and cool.
To make the guacamole, add lime and onion to the avocado in the bowl. Mash the avocado gently with a fork and mix well. Season with salt and pepper.
Heat a large frying pan on medium. Place a tortilla flat on the pan. Scatter with some mozzarella cheese. As soon as some of the cheese starts melting, scoop some guacamole on one half of the tortilla. Add cooked turkey to the other half. Using a wide spatula, gently fold the guacamole half over the turkey half and press down for a few seconds until toasted. Serve hot.
Repeat with remaining tortillas to make the quesadillas.
[/print_this]
Note - This recipe first appeared in my column in The Hornsby Advocate. This is not a sponsored post. However the turkey in this shoot was supplied by Steggles Australia. Click here for more turkey recipes on their site.