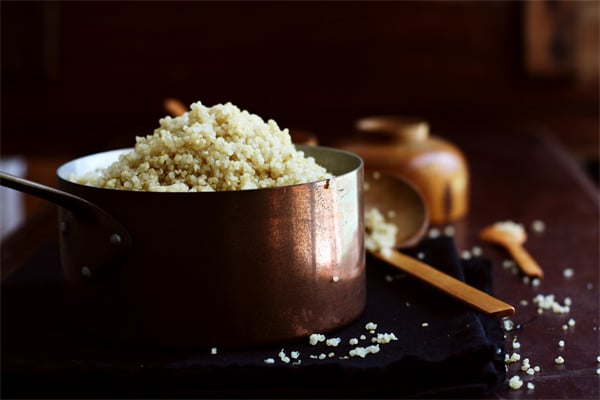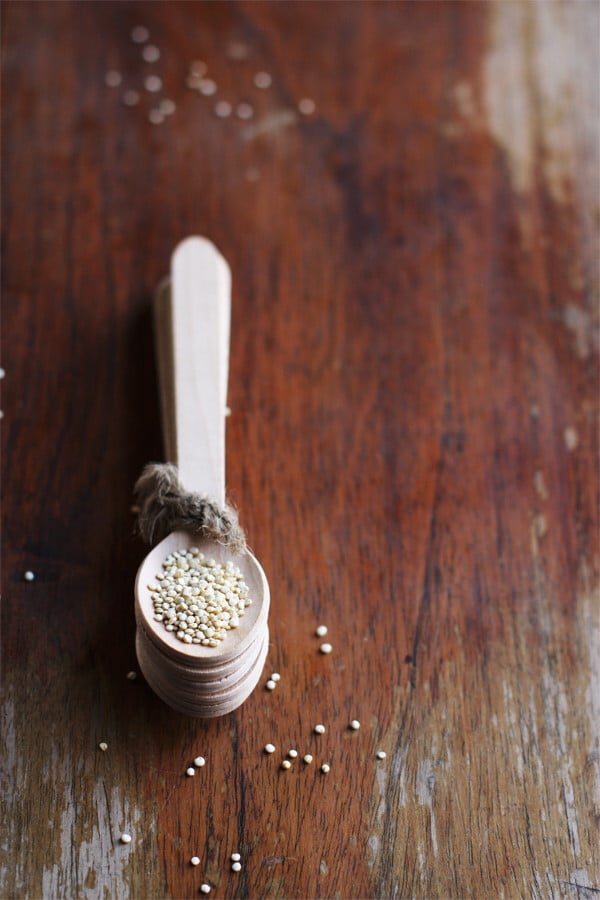 I have been buying quinoa and quinoa flakes for a while now. Sadly, the packets die a slow death in the pantry. Honestly, I can't tell you why I am so apprehensive to cook it. Maybe my fussy offsprings are to blame. But I still buy quinoa, like clockwork. Maybe I am an eternal idealist. Maybe I have too much going on in my pantry. Well this is the year, that changes.
Believe it or not, but quinoa makes me think of Heidi Swanson. Lateral thinking at its very best. Her blog 101 Cookbooks was where I first read about it and realised that quinoa, amaranth and millet were actually all different. My mum used to give me a breakfast bar that we used to call "guldhani" and I can't be sure whether it was made of quinoa or amaranth. I must admit at this point that as a child I wasn't a big fan of those breakfast bars but my mum seemed to love them a lot. And maybe that is the reason why I shied away from cooking quinoa because I feared history would repeat itself with my progeny.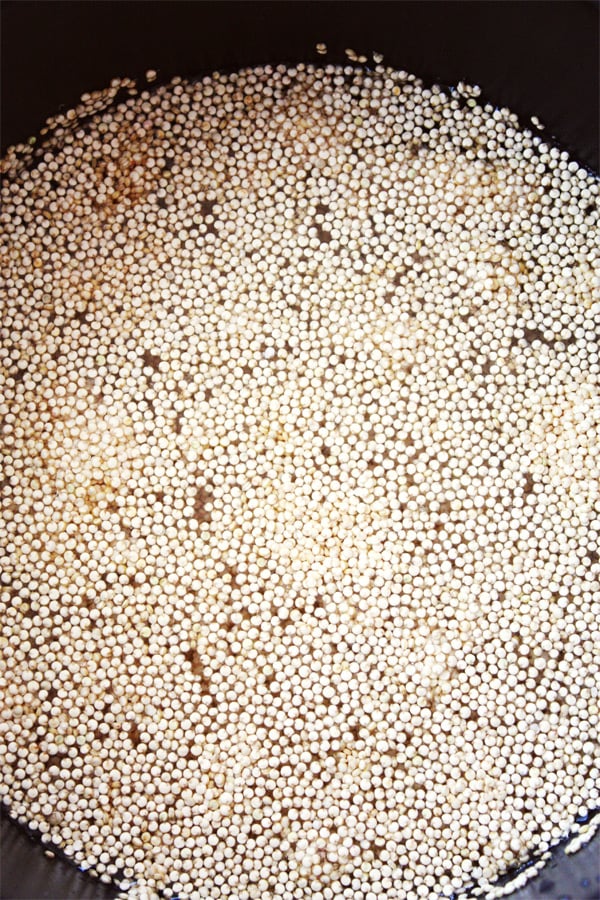 Seeing the art of quinoa condensed to three sentences in a little box in Heidi's Super Natural Every Day Cookbook, I decided to take a leap of faith. It looked non-daunting and suddenly I wanted to make a big bowl of quinoa. Cooking quinoa is very much like cooking couscous, except you actually cook it on heat. So I cooked quinoa, stored it in the fridge for 3 days and made Garlic And Thyme Quinoa Patties for a snack after we returned from a sun kissed trip to Whale Beach.
Rivs who is growing taller and ganglier as he approaches eight, proclaimed he wanted to eat the patties for dinner every night. He wolfed down quite a few and really took a shine to them. Gummi Bear whose main food group is dairy in cheese, milkshake, yogurt and more cheese format; tried. He really did and I was proud of him for that. But he has a while to go before he can love quinoa. At least, there is hope.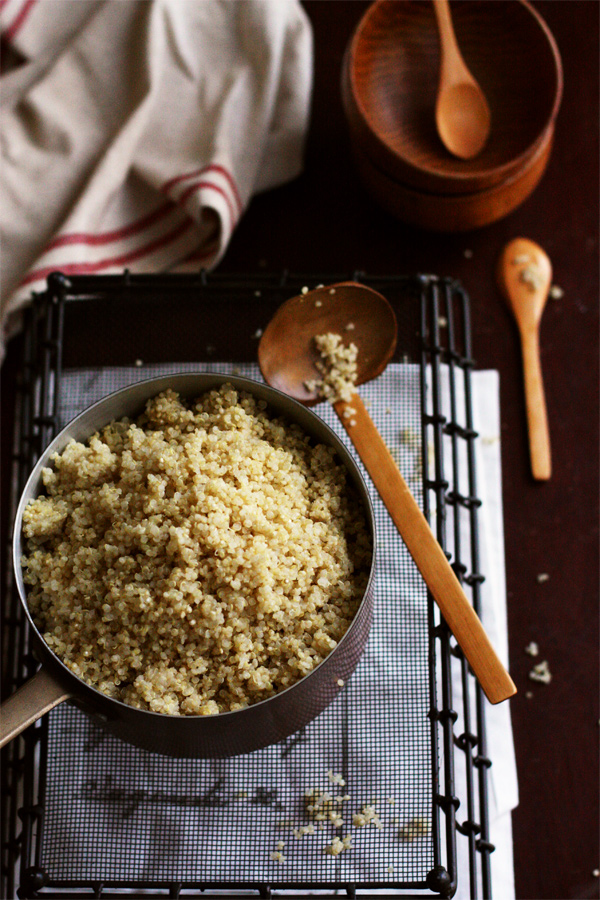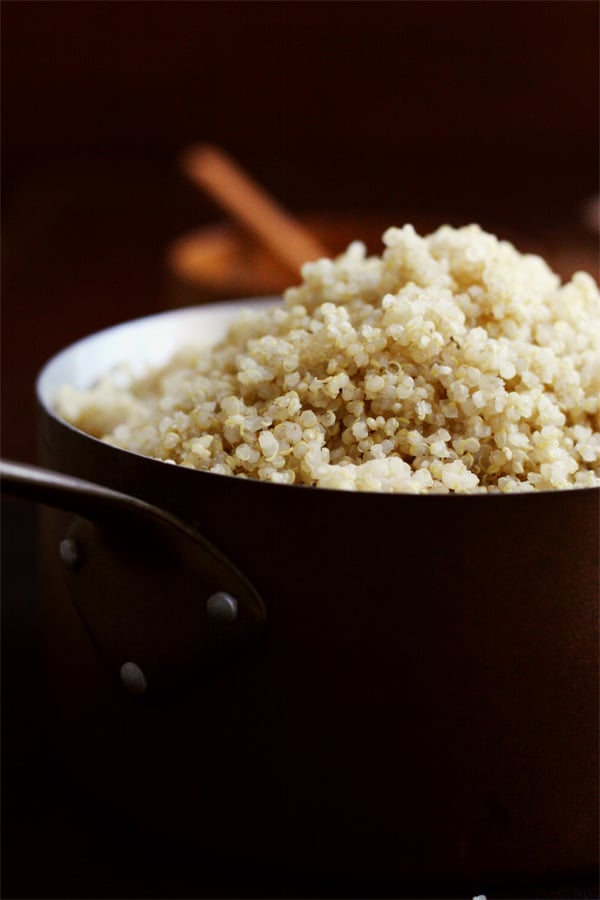 Hungry For More Recipes? Subscribe to my newsletter. Check out Facebook, Instagram and Pinterest to see everything I share! And if you love cooking and new cookbooks, join my free Cooking Club on Facebook!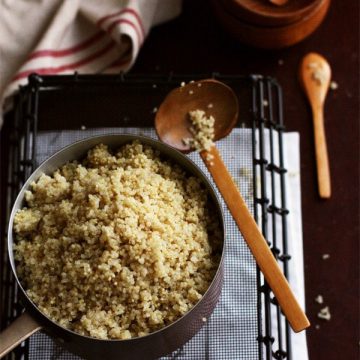 Ingredients
2

cups

uncooked quinoa

3

cups

water

1

teaspoon

salt flakes
Instructions
Wash and rinse the quinoa several times in cold water. This removes the bitter outer layer of the seed.

Add washed quinoa, water and sea salt flakes to a heavy-bottomed saucepan. Bring to a boil on medium heat. Reduce heat to low, cover and and 15-20 minutes until water disappears, the quinoa is tender and you can see the little curlicues.

Remove from heat. Cool and store in an air-tight container in the fridge for up to a week or in the freezer for up to a month.
Did you make my recipe?
I'd love to hear how you went! Tag me on Instagram @cookrepublic