When the weather heats up, a delicious tall Iced Coffee is a true thirst quencher and a pick-me-up in the afternoons. Inspired by the famous South Indian pulled coffees of India, my Iced Masala Coffee created on an almond milk base with a homemade spice syrup and freshly brewed coffee muddled with heaps of ice, is truly delicious and a must-try!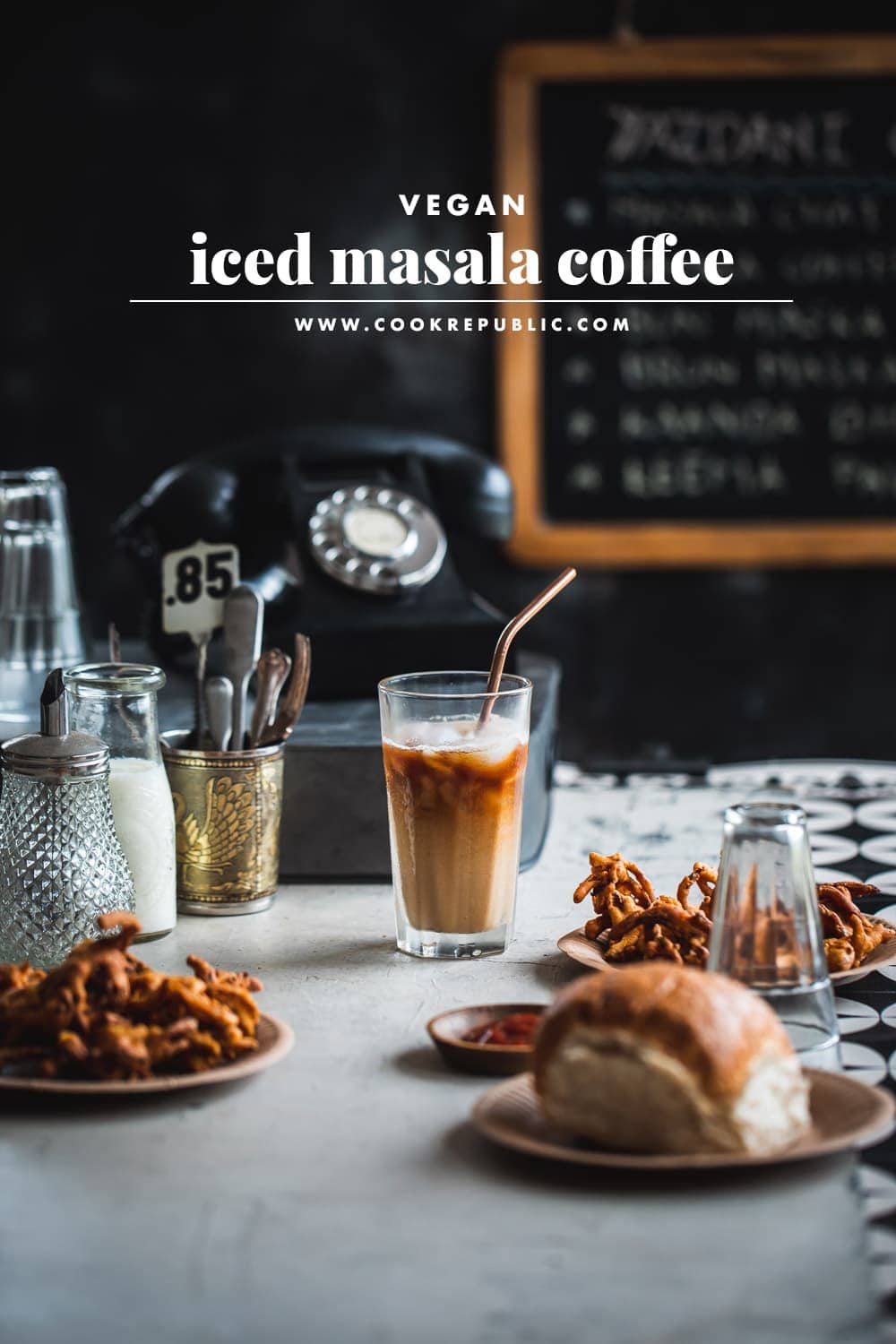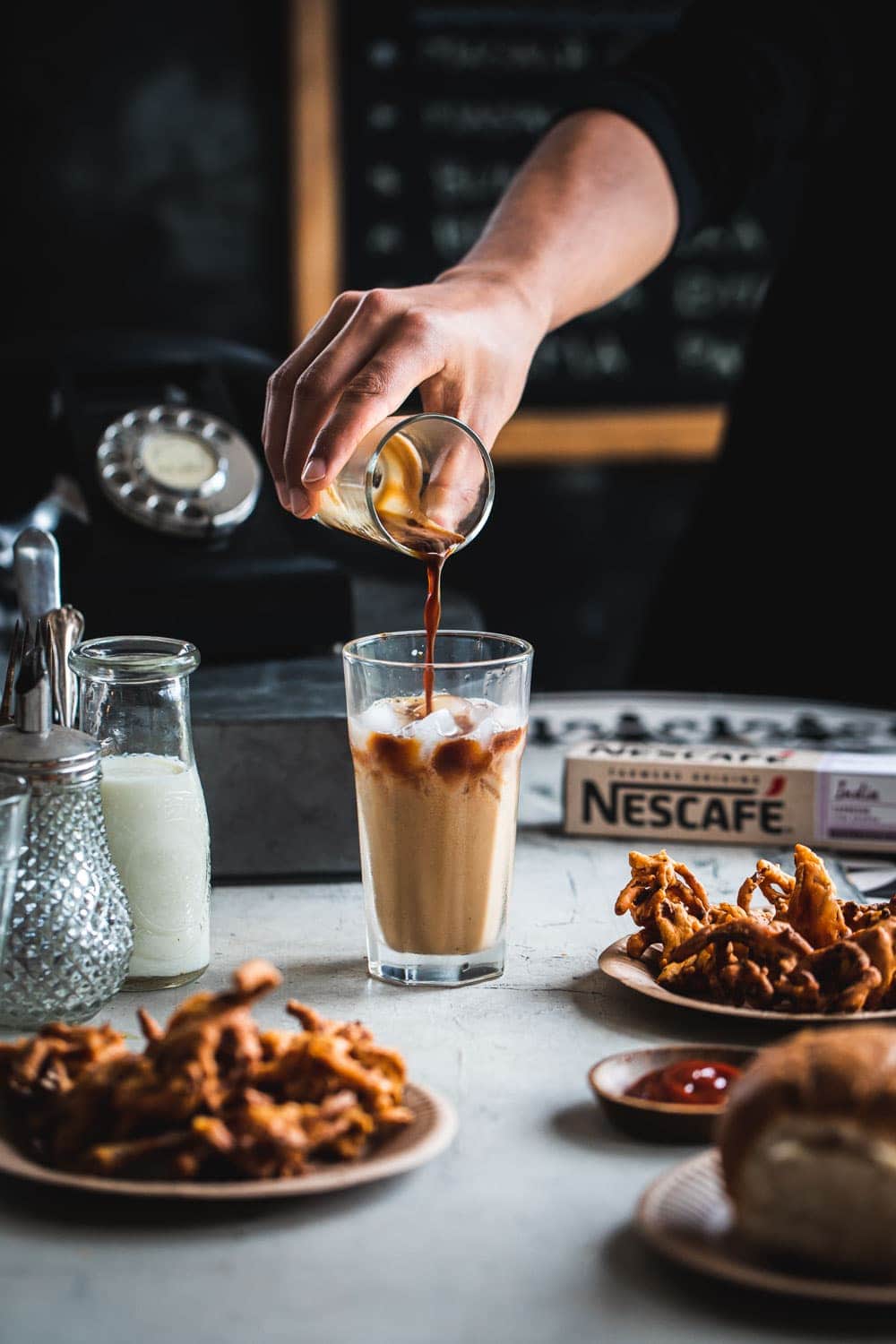 Nescafe Farmers Origins Sustainable Coffee Range
In the midst of isolation period when travel has eluded us for months and the memories of distant lands are but mere memories, the new NESCAFÉ Farmers Origins premium roast and ground coffee capsule range promises to bring those exotic flavours of faraway lands to your daily cup.
NESCAFÉ Farmers Origins is NESCAFÉ's first capsule range created especially for Nespresso's innovative aluminium capsule system. It consists of five blends sustainably sourced directly from farmers in some of the world's most premier coffee--growing regions. Produced in India, The Americas, Colombia, East Africa and Brazil, each coffee offers a unique flavour profile inspired by its origin. I am very excited to collaborate with NESCAFÉ on this new range and bring you a story, a taste, a memory of my time in Bombay with its NESCAFÉ Farmers Origins Espresso India.
Mumbai, Nostalgia And Parsi Cafes Of The British Era
I spent the first 23 years of my life in Mumbai or Bombay as it was known back then – a colourful chaotic coastal city unlike any you would've ever experienced. At home, we had two camps, two sides – the tea drinkers and the coffee drinkers. And you had to pick one. Ever since I first had a sip of dad's strong, bitter, filtered coffee brewed in an old aluminium tiered coffee pot from freshly ground Indian coffee beans – I knew I was going to be part of the coffee camp for life. I was 10.
As the world advanced into the twentieth century, instant coffee became quite the rage. Once a luxury only the affluent could afford, it became more approachable and affordable for everyone. And before long, everyone in Mumbai was enjoying NESCAFÉ instant coffee. As a teenager who loved her daily cups, I always sought coffee on the way to and back from college. One of my favourite places to grab a cup of quintessentially Indian coffee was at Parsi Cafes.
The Parsi/Irani Cafes with their black checkerboard tiled floors and their British era, gargoyle guarded entrances gilded with gleaming wooden balustrades serve millions of cups every day, most accompanied with local sweet pastries like Cream Rolls and Buttered Croissants (Brun Maska). Some of the cafes served South Indian inspired coffee - spiked with spices and often pulled (hot milky coffee stretched and poured between two cups from a height of almost a meter). It was absolutely delicious.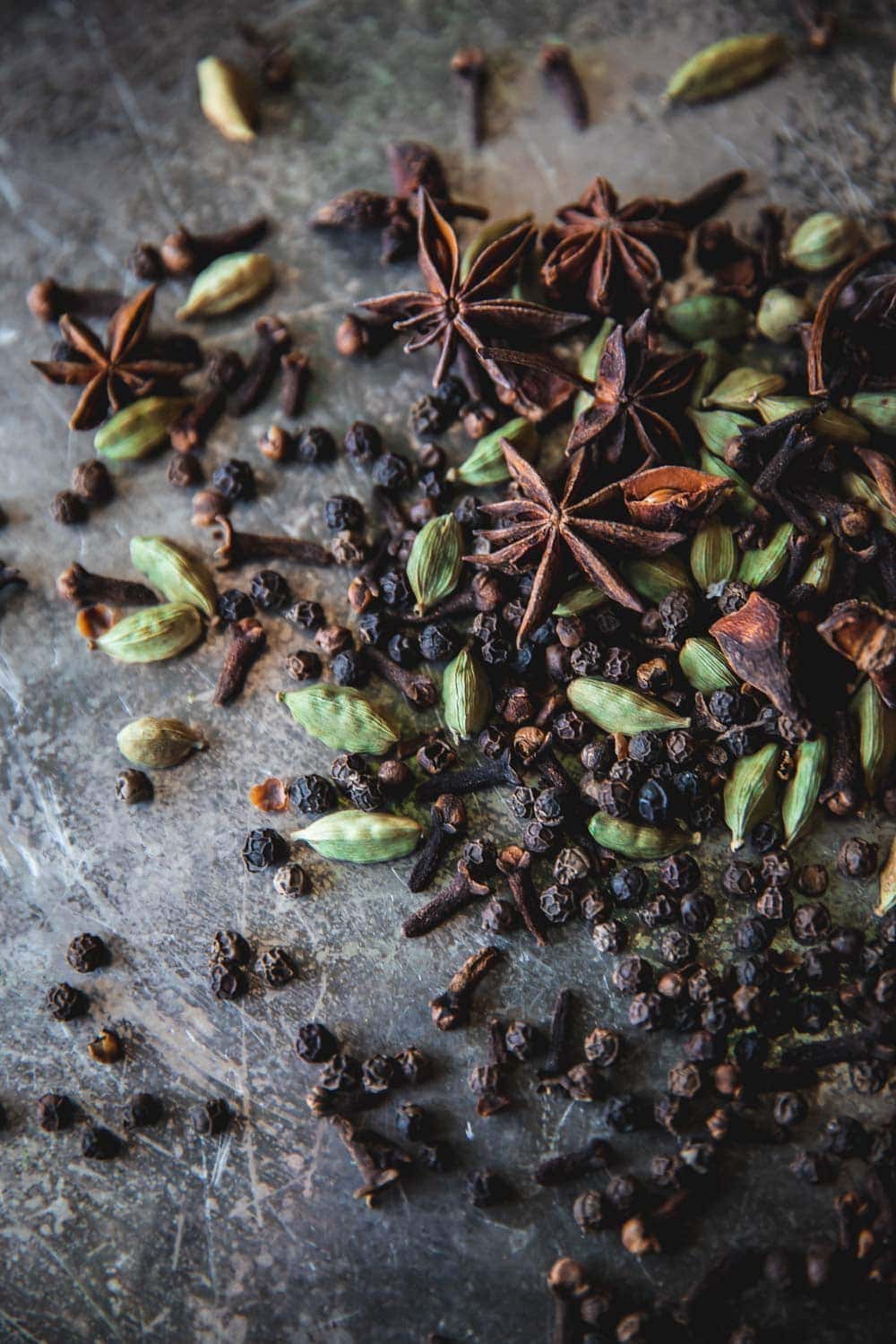 An Indian Inspired Iced Masala Coffee Made With Homemade Spice Syrup
The spice, the sweetness and the milky nature of those Masala Coffees is my inspiration for this refreshing cold beverage – Iced Masala Coffee. The NESCAFÉ Farmers Origins Espresso India with its lush tropical spicy and woody notes, shaken over ice with a carefully craft masala spice syrup and almond milk. A cold coffee beverage inspired by the Parsi Cafes and an ode to Mumbai – the city by the sea. Served with a plateful of Onion Pakoras with fried green chillies, a quintessential Indian afternoon snack enjoyed in the balmy breeze, straight from greasy paper bowls.
When I made these Iced Masala Coffees, it made me really nostalgic. The coffee transported me to the NESCAFÉ days of my youth. The NESCAFÉ Farmers Origins range has done an amazing job, concentrating the truly unique flavour of South Indian coffee in a capsule. I hope you make this delicious Iced Masala Coffee and the Onion Pakoras and let it transport you to the colourful chaotic streets of Mumbai.
Recipe
Hungry For More Recipes? Subscribe to my newsletter. Check out Facebook, Instagram and Pinterest to see everything I share! And if you love cooking and new cookbooks, join my free Cooking Club on Facebook!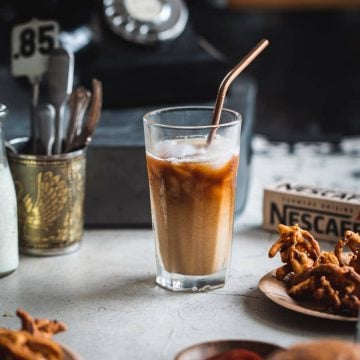 Ingredients
For the syrup
6

cloves

10

peppercorns

3

green cardamom pods

,

crushed

1

star anise

1

tablespoon

coconut or palm sugar

¼

cup

(

60

ml

)

water
For the Iced Coffee
30

ml

NESCAFÉ Farmers Origins Espresso India

100

ml

chilled almond milk

Half a cup of ice
Instructions
Place all ingredients for the syrup in a small saucepan and bring to a gentle boil on medium heat. Reduce heat to low and simmer for 5-10 minutes. Strain into a little jar.

Fill a 300ml capacity tumbler with half a cup of ice. Add the syrup and almond milk over the ice. Stir gently until thoroughly mixed.

Pour the coffee over the iced milk in the tumbler. Enjoy.
Did you make my recipe?
I'd love to hear how you went! Tag me on Instagram @cookrepublic
Disclaimer - This post has been written in collaboration with Nescafe and is sponsored by them. Memories, musings and recollection of my experience with Nescafe over decades is honest and true.