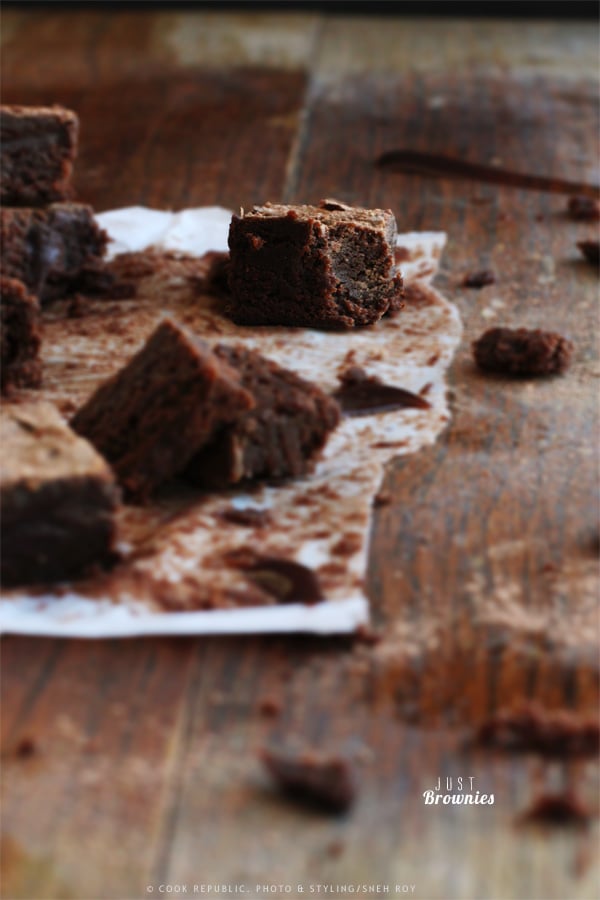 As a food blogger in constant search of a new recipe to invent and make your own, you often run the risk of overloading your senses. The need to conquer new ingredients often makes life in the kitchen and in your belly a little bit complicated, a little bit chaotic. When things keep adding on to your life, the only way to restore order is to start subtracting. I find this mantra extremely wise and useful, not just in my kitchen but in every walk of my life.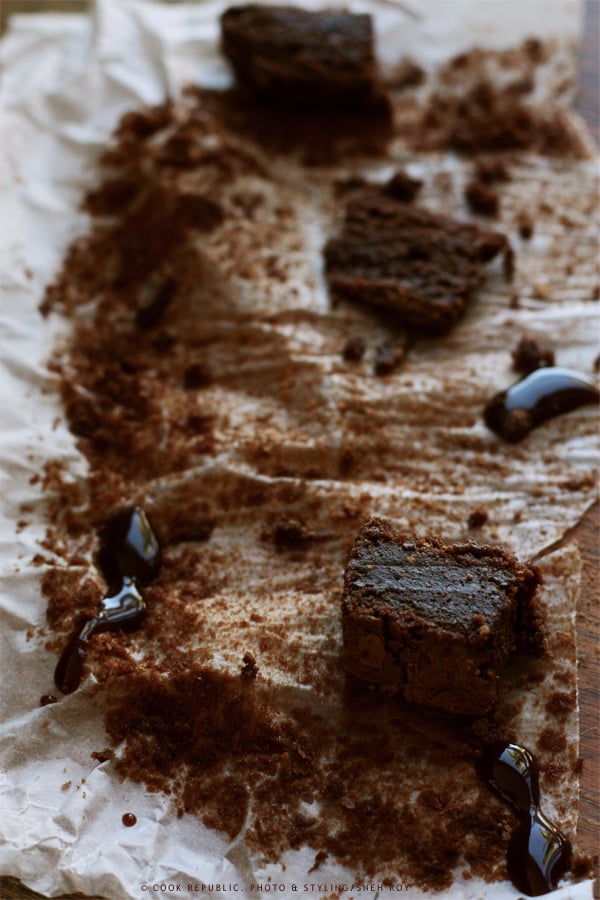 Earlier this week, my heart wished for a slice of brownie. Now I have
baked brownies
before.
A lot of
different brownies
. But sometimes, just sometimes … you crave simplicity like nothing else. You don't want the
tea soaking hoopla
or the need-to-make-it-healthier dramas. You don't want to worry about whether it is going to be gooey or whether to stud it with fruit. Sometimes, all you need is, just brownies! So I baked them. Just Brownies!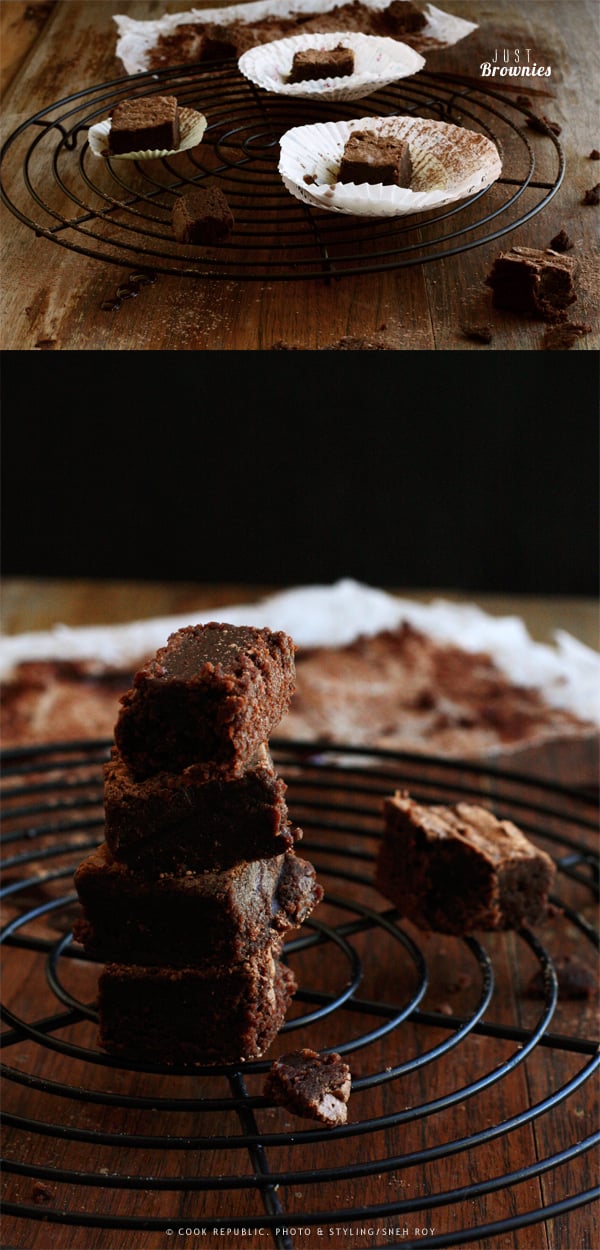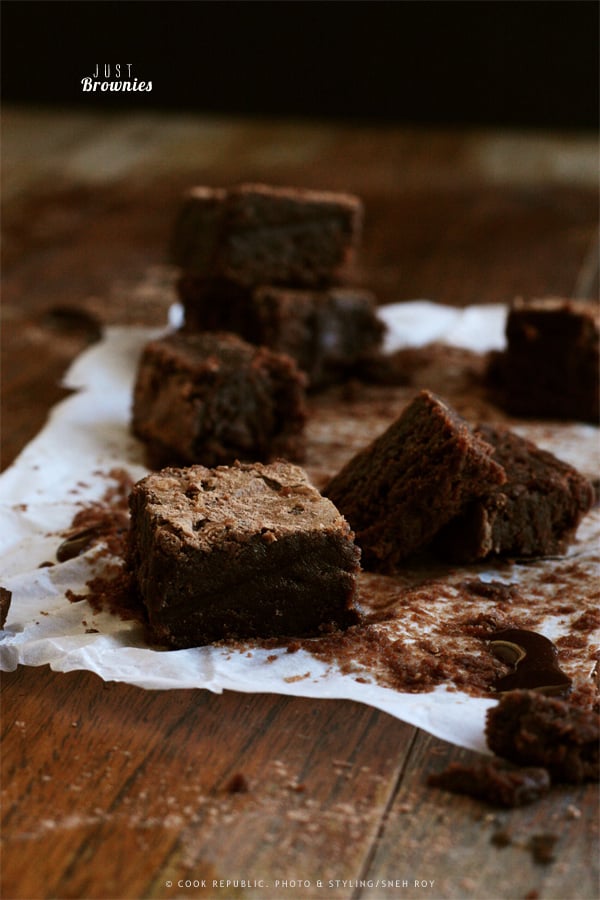 And they made me wonder Why? Oh why? Do we try so hard all the time piling on unnecessary baggage to complicate things, when the answer is so simple, just simple! Thought for the day :-). Do you sometimes rebel and simplify? How do you do it? Do you find it calming? re-energising? Would love to hear your thoughts.
[print_this]
JUST BROWNIES
By Sneh Roy | Style : Baking | Category : Dessert
A stunning brownie recipe that is quick and simple. A true classic to make for a potluck or fancy dinner, this dense and moist brownie is a crowd pleaser.
Preparation Time - 10 minutes
Baking Time - 30 minutes
Makes - 16
Ingredients
200g dark couverture chocolate
250g butter, chopped
1 1/2 cups packed brown sugar
4 organic eggs
1/3 cup dark cocoa powder
1 cup plain flour
1/4 teaspoon baking powder

Method
Preheat oven to 160C (320F). Grease and line with baking paper, a brownie pan (26cm x 16cm) or square tin (23cm).
Place chocolate and butter over low heat in a saucepan. Stir as it melts. Cook for a few minutes, stirring till it is smooth and glossy. Remove from heat and allow to cool.
Place sugar, cocoa, flour, baking powder and eggs in a bowl. Add chocolate mixture and beat with an electric mixer for a minute until smooth. Pour mixture into prepared tin and bake for 30 minutes until set. Cool in tin.
Dust with cocoa powder and slice as desired. Serve by itself or warmed with a dollop of vanilla ice cream.
[/print_this]