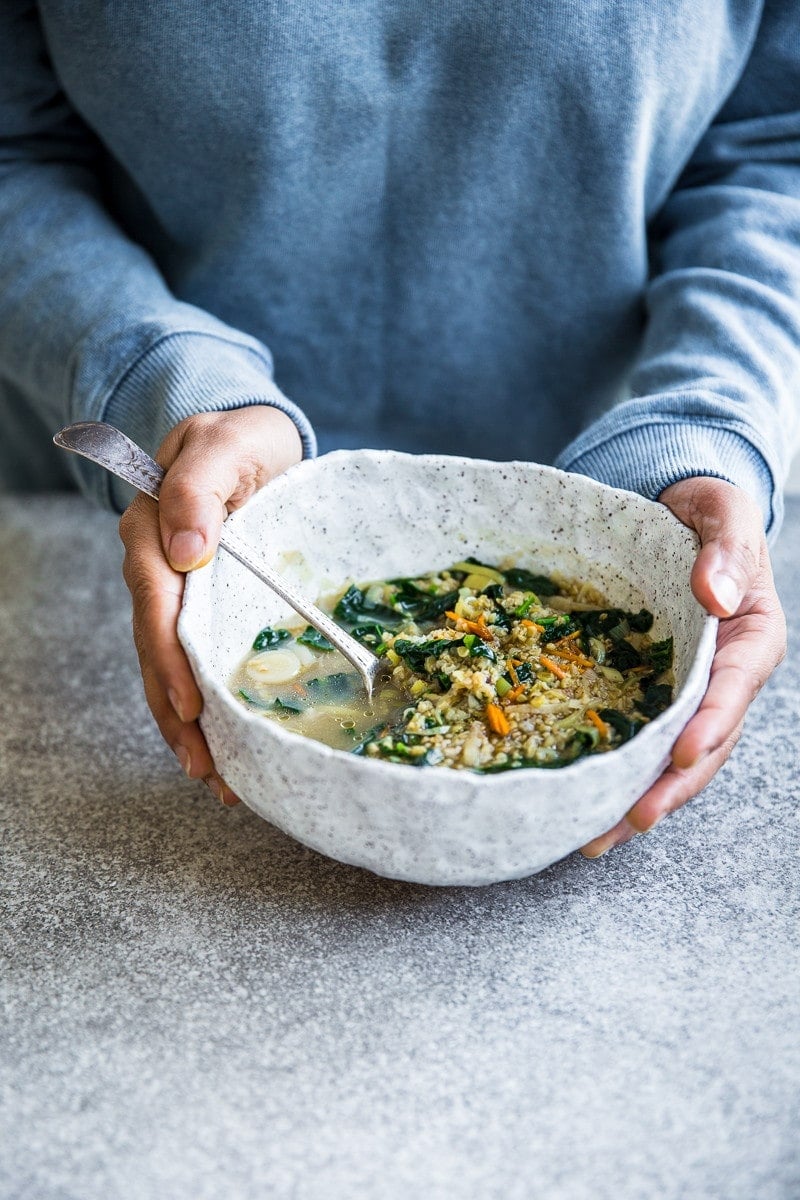 I had a bad work injury a year ago where I sprained my rib and dislocated my vertebra. Coupled with the chronic pain in my leg due to an old fall, I had to virtually give up all forms of strenuous exercise including doing intensive styling sessions and photoshoots. Over the course of the year although I managed to address my injuries through regular visits to the chiropractor and getting back into yoga, I also slowly gained weight. Around this time, I started experimenting with low carb and high fibre plant-based recipes to feel lean and energetic. The discovery of freekeh was a revelation.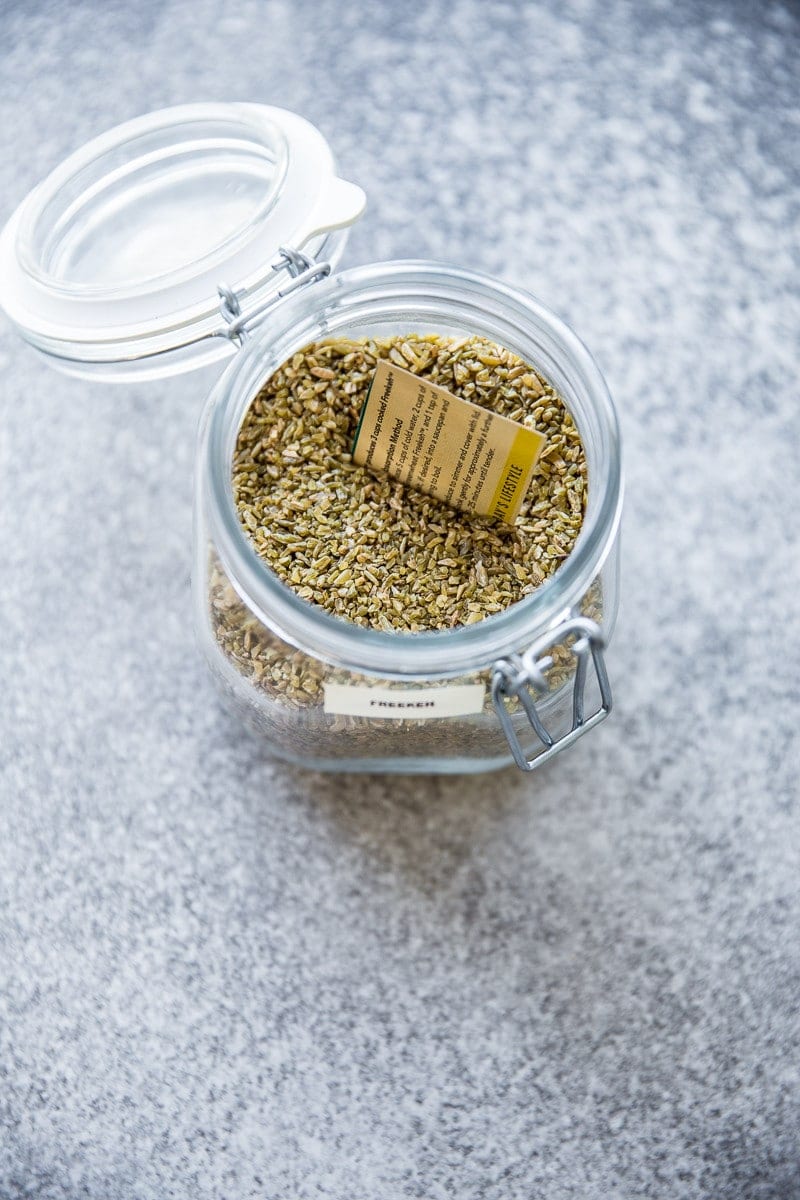 Freekeh refers to the process of toasting and cracking young green wheat. Because the grain is still green and not yet aged, it has more protein and minerals than the more mature grain making it highly nutritious. Freekeh is known to have four times the fiber found in brown rice which makes it an ideal substitute for rice or pasta on the dinner table. It is also low in carbs.
Cooking freekeh is similar to cooking brown lentils. Cracked freekeh will cook faster than the whole version. A gentle simmer for 20-30 minutes in stock or water will yield a bowl of nourishing tender freekeh that still holds its shape and adds texture. If you have never cooked with freekeh before, then this is the recipe to start with. This simple yet hearty soup is big on texture with the use of freekeh and Cavolo Nero.
Cavolo Nero is an Italian member of the Brassica family. It has deep green textured leaves almost bordering on black, earning it the nickname of Dinosaur Kale or Black Cabbage. I have bunches of these growing in my veggie patches and so this soup gets made quite regularly.
I often cook this soup using a batch of homemade veggie stock. The complete absence of herbs in this warming soup is intentional so that the nutty flavour of freekeh and the earthiness of the kale shines through. A topping of fresh turmeric provides added vibrancy and potent nutrients for your insides. If you don't have fresh turmeric on hand, a tiny bit of grated ginger works well too.
Recipe
Hungry For More Recipes? Subscribe to my newsletter. Check out Facebook, Instagram and Pinterest to see everything I share! And if you love cooking and new cookbooks, join my free Cooking Club on Facebook!

Ingredients
1

tablespoon

olive oil

1

leek

,

trimmed and sliced (white part only)

2

garlic cloves

,

minced

1

bay leaf

1

cup

(

225

g

)

cracked freekeh (uncooked/dry)

1.5

liters

vegetable stock

salt and pepper

,

to taste

100

g

Cavolo Nero

,

(Tuscan Kale) , finely chopped

1

tablespoon

grated fresh turmeric

,

to serve
Instructions
Heat oil in a heavy bottomed saucepan or Dutch oven on medium. Add leek, garlic and bay leaf. Sauté for a couple of minutes until leek wilts and starts to turn golden.

Add the freekeh and toast for a minute, stirring constantly.

Add the vegetable stock. Season with salt and pepper. Cover the pan and simmer for 20 minutes until freekeh is tender.

Reduce heat to low. Add chopped kale and simmer gently for 5 minutes.

Remove from heat and serve hot topped with grated turmeric.
Did you make my recipe?
I'd love to hear how you went! Tag me on Instagram @cookrepublic