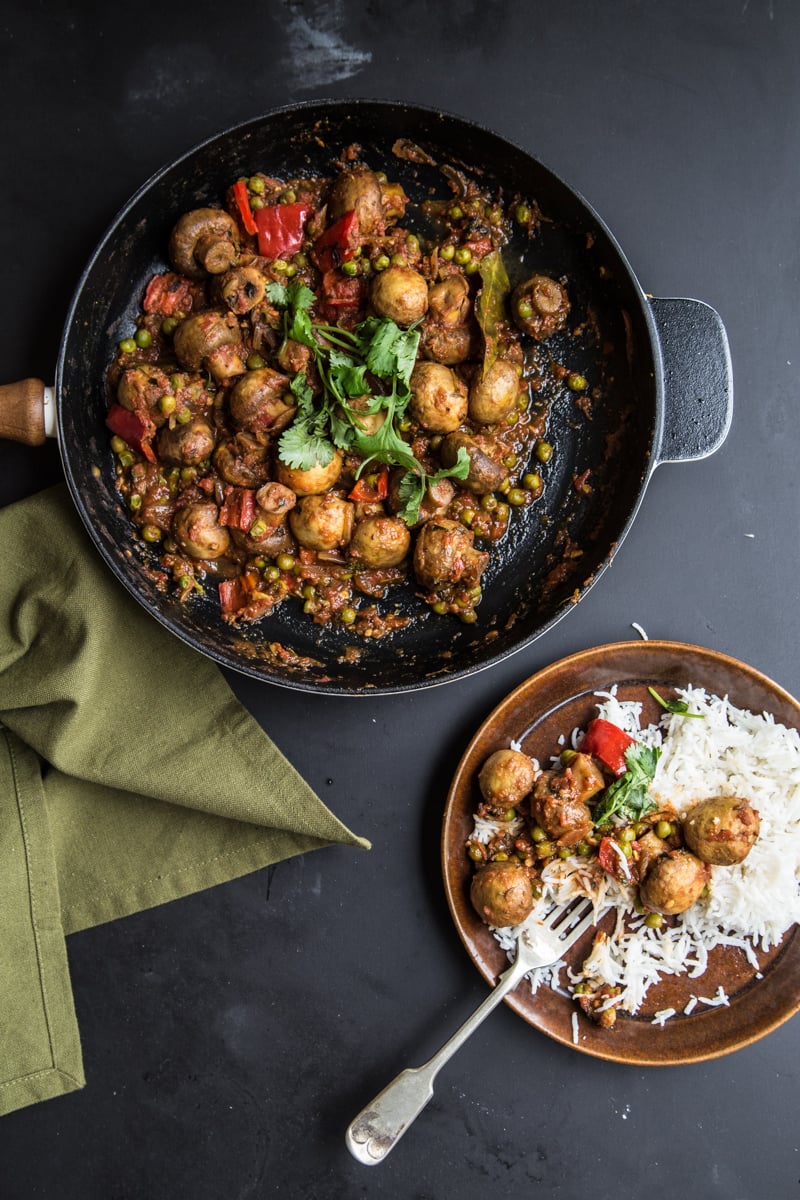 When I was six years old we were studying the propagation of plants from seeds in science class at school. I would save up plastic ice cream containers, fill them with dirt and scatter some seeds my mum gave me. I would pack the top loosely with more dirt and water it once in the morning and once in the evening. Between watering the seeds, I would sit and watch the plastic container for hours, wondering when the magic would happen and something green would pop out.
But it never did while I watched. Only when I slept. Because every time I woke up in the morning, I would see tiny leaves pushing their way up through the dirt. It was the most exciting thing I ever experienced as a six-year-old. The power of growing something with my bare hands. The seeds my mum gave me were mustard and fenugreek. Because they only took a day to sprout into tiny baby leaves. Just right for a patient yet impatient little girl.
So when my boys first forayed into the garden with chubby little dirt-crusted hands holding miniature metal spades, I gave them mustard and fenugreek seeds to sow. And just like when I was a child, these seeds worked their magic overnight for my little boys.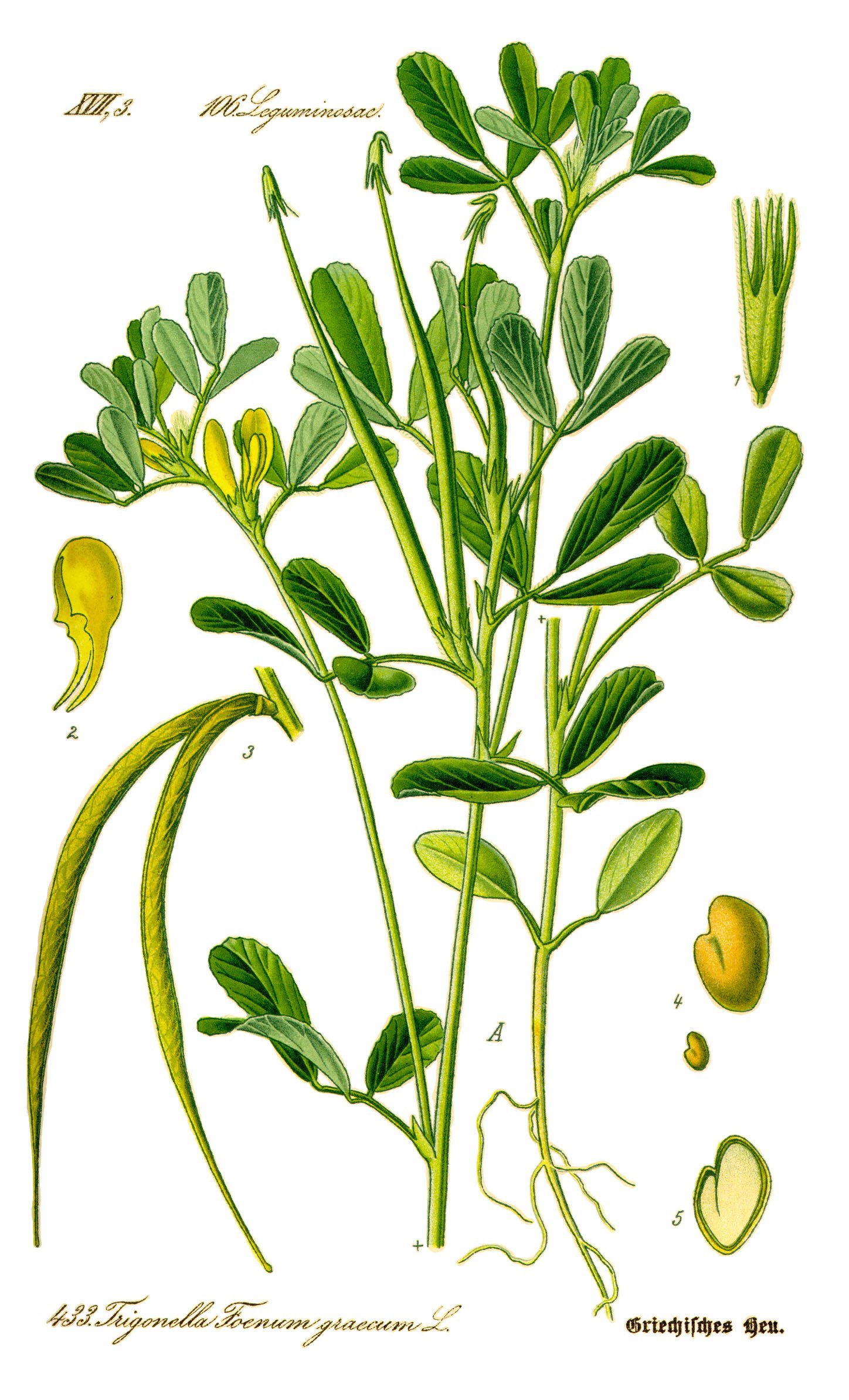 (source - Wikipedia. Image via Public Domain)
I have always loved fenugreek. It is called methi in India which is the world's largest producer of this brilliant herb. Fenugreek is the world's oldest medicinal plant and has a pleasant slightly bitter astringent taste which is reduced by cooking it. The taste and smell are sometimes likened to maple syrup. The seeds are used in curries and stir-fries while the fresh leaves are great in salads, sandwiches and juices.
Fenugreek is known to reduce inflammation, increase milk flow in breastfeeding mums, aid digestion and heart health and reduce blood sugar in people suffering from diabetes. Most of all, it tastes great in curries which is why I use it all the time. I grow fresh fenugreek and dry the leaves in the oven to get a steady supply of seasoning for a few months. The fresh leaves also freeze well. Because it has a strong taste, you only need to use a little bit.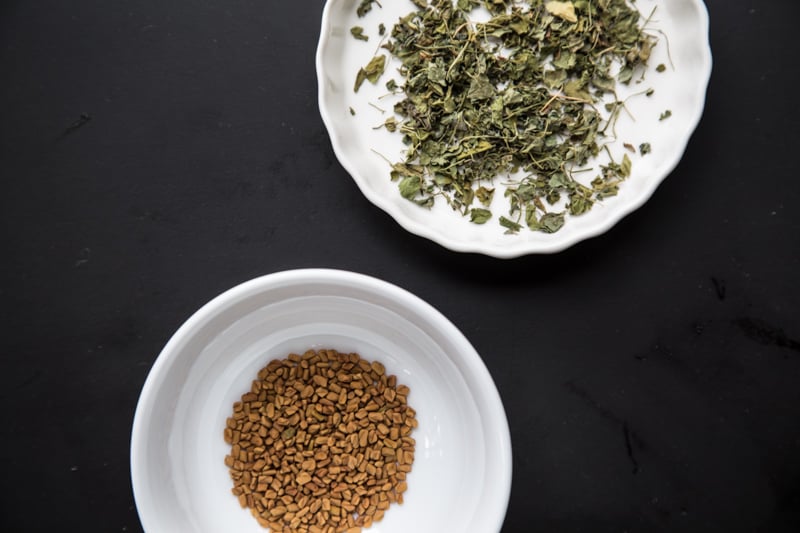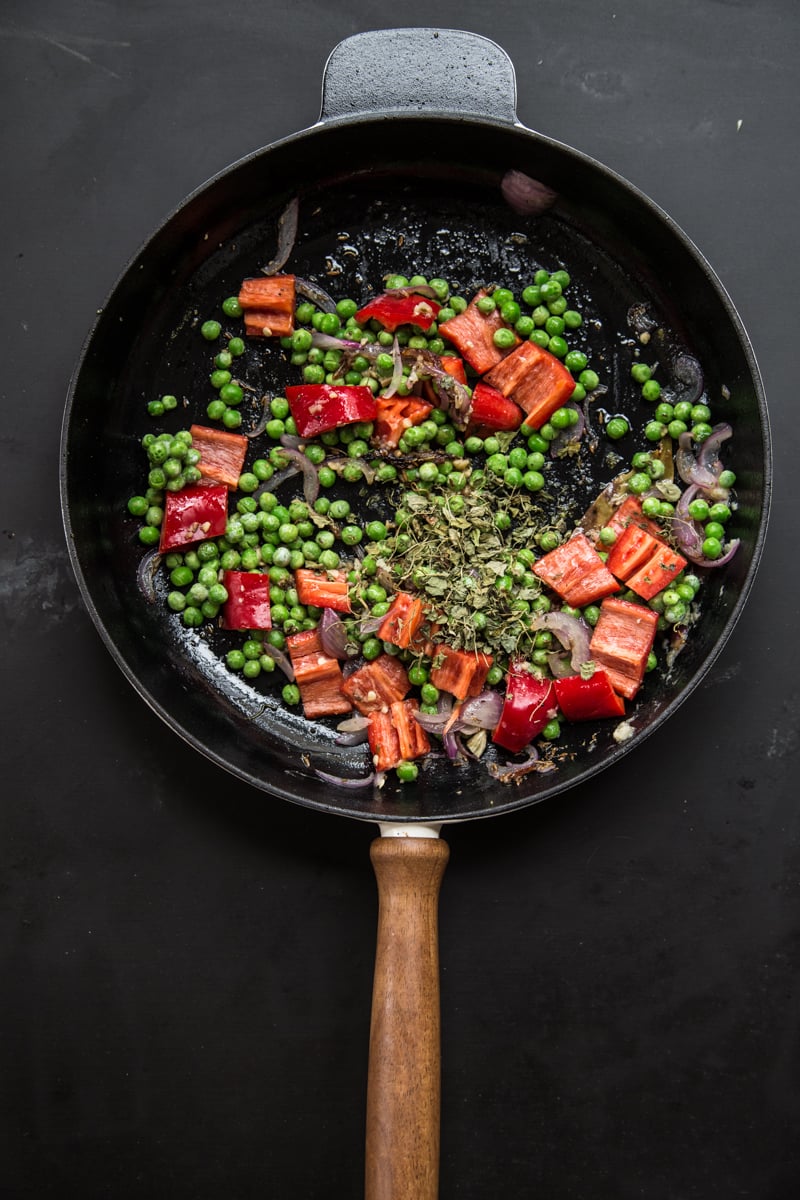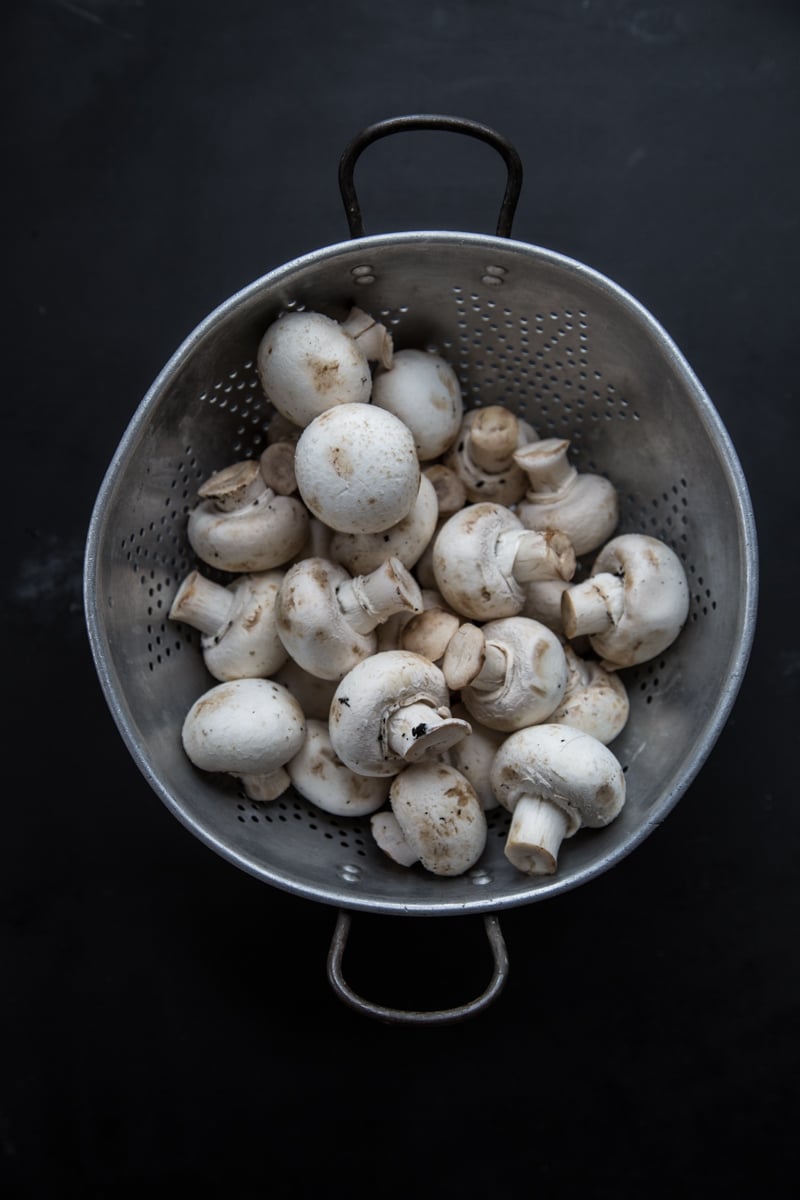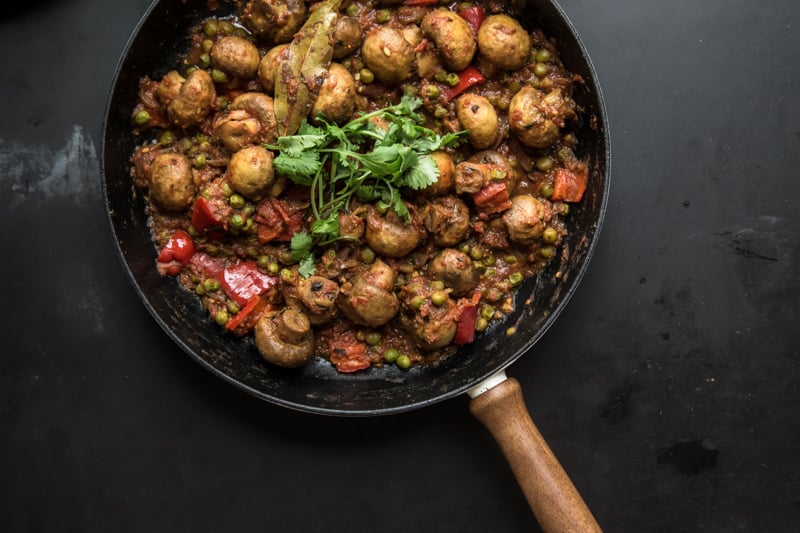 In today's recipe, I have made a simple yet stunning curry with plump button mushrooms and a beautiful mix of herbs and spices. Fenugreek really highlights the earthiness of the mushrooms and the tangy nature of the sauce. The inclusion of turmeric, ginger and fenugreek makes this a very restorative dish with a degree of warmth and comfort. Simply known as Mushroom Masala, it is a homestyle Indian dish that is a great way to try out mushrooms with some spices.
Recipe
Hungry For More Recipes? Subscribe to my newsletter. Check out Facebook, Instagram and Pinterest to see everything I share! And if you love cooking and new cookbooks, join my free Cooking Club on Facebook!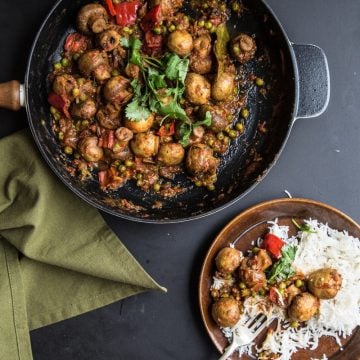 MUSHROOM MASALA
A quick delicious mushroom dish with fragrant spices and aromatic fenugreek leaves is a great weeknight meat free option.
Print Recipe
Rate / Comment
Ingredients
2

tablespoons

olive oil

,

or ghee

1

teaspoon

cumin seeds

1

red onion

,

halved and thinly sliced

2

cardamom pods

1

bay leaf

1

tablespoon

dried fenugreek leaves

,

or 1 teaspoon fenugreek powder

1

tablespoon

garlic paste

1

teaspoon

ginger paste

1

cup

frozen peas

1

small red capsicum

,

diced

500

g

button mushroom

,

wiped clean

1/2

teaspoon

salt

1

teaspoon

coriander powder

1

teaspoon

garam masala

1/4

teaspoon

turmeric

1

cup

tomato passata

,

or canned crushed tomatoes

coriander leaves

,

to garnish
Instructions
Heat oil or ghee in a large sauté pan on medium. Add cumin seeds, onion, cardamom and bay leaf.

Sauté for a couple of minutes until onion is tender. Add fenugreek leaves, garlic and ginger pastes, capsicum, peas and mushroom. Toss and cook for a few minutes until mushrooms are coated with the onion and capsicum mixture.

Add salt and spices along with the tomato passata (or crushed tomatoes). Add half a cup of water. Mix well.

Reduce heat to low and simmer for 20-25 minutes until mushrooms are just done and the dish is piping hot. Garnish with fresh coriander leaves.

Serve with steamed rice or crusty bread.
Did you make my recipe?
I'd love to hear how you went! Tag me on Instagram @cookrepublic