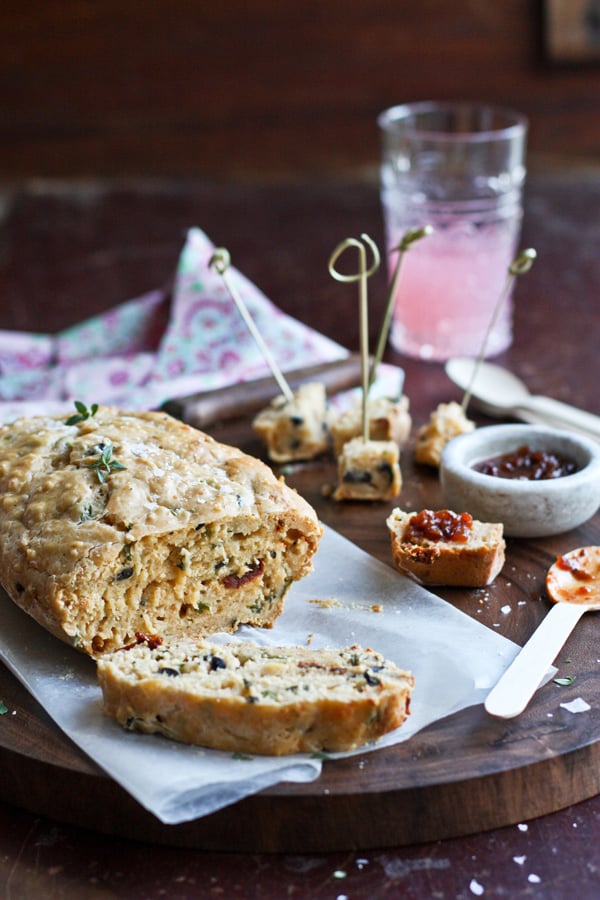 I promise myself before I start writing a new post that I will not talk about the weather. I really promise myself. But then I start writing and weather is the first thing that pops up in my mind. I read somewhere on a delicious looking blog that weather is all people really talk about. It is the ultimate ice breaker in any conversation in any country. It is fascinating how people turn into regular weathermen or women the minute they comment on the weather. Its like they have some divine insight into it.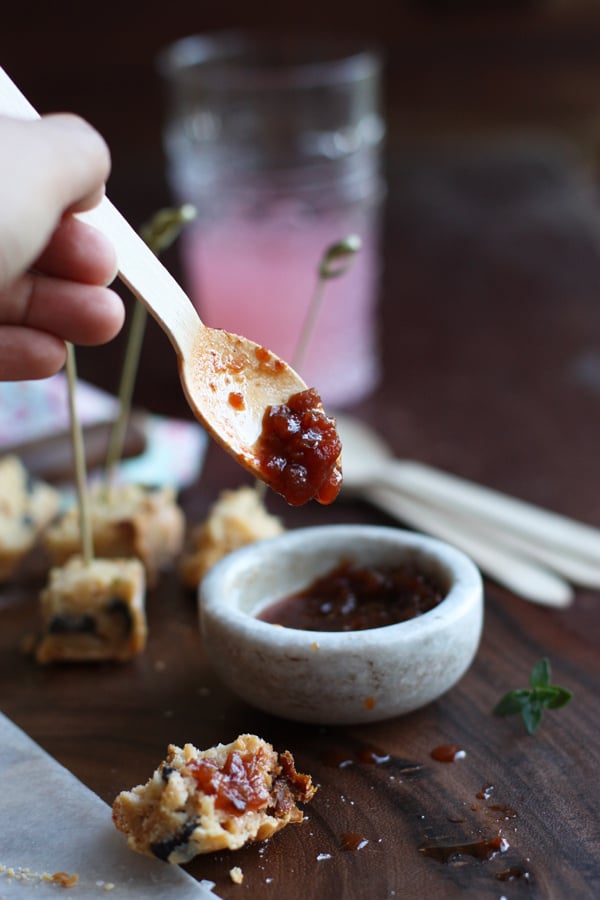 "Its beautiful today, isn't it? Gorgeous sun .." Then without skipping a beat, their happy smile starts resembling a scowl and they lower their voice and become really sinister "Its not going to last though, showers are predicted for tomorrow and it is all going to hell!"
I really believe them. Who could not when they exude this calm confidence. It doesn't rain the next day and it doesn't go to hell. But that doesn't stop them from predicting the weather, the next time I see them. With all this weather talk being thrown around, talking about it myself becomes second nature.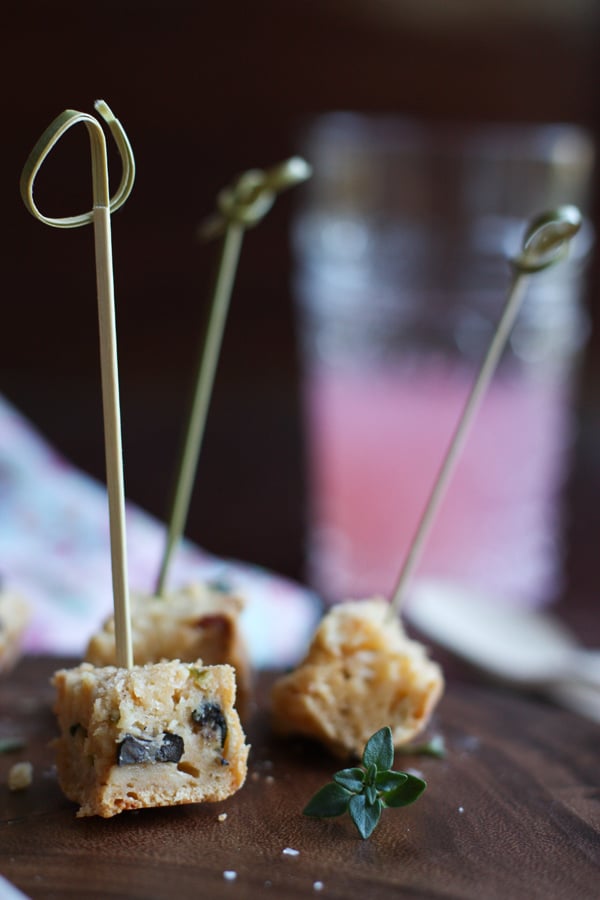 So let me start the right way …. It is beautiful weather to enjoy a picnic, either on your verandah, patio, backyard or local park. All you need is a thermos of coffee and a box of this beautiful savoury loaf all sliced and buttered up. Reviewing Vol 3 of the beautiful Baked And Delicious magazine, I realised that I didn't have all the ingredients that were required to make their Olive, Parmesan And Herb Loaf. So I improvised, got inspired and created a delicious new recipe of my own. I baked this loaf in the nifty little spring green silicone loaf pan that came free with the magazine. It baked evenly and held its shape perfectly. This very flavourful savoury bread would also work well diced up into little cubes and served with picks on a cheese platter.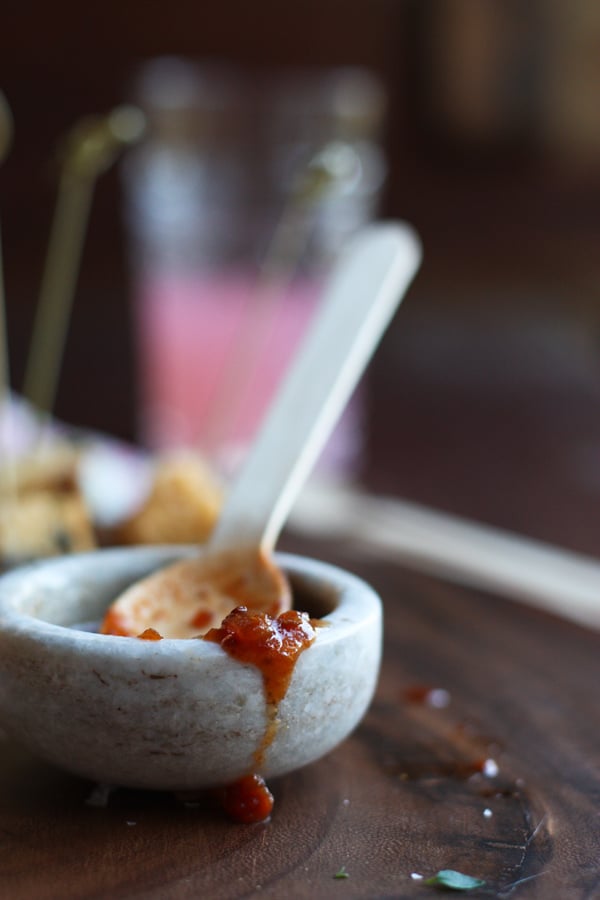 I served this bread with the best tasting chutney that is out there, Chilli Lust by Matchett which is a Chipotle Pepper Chutney (buy at eFarmers Market).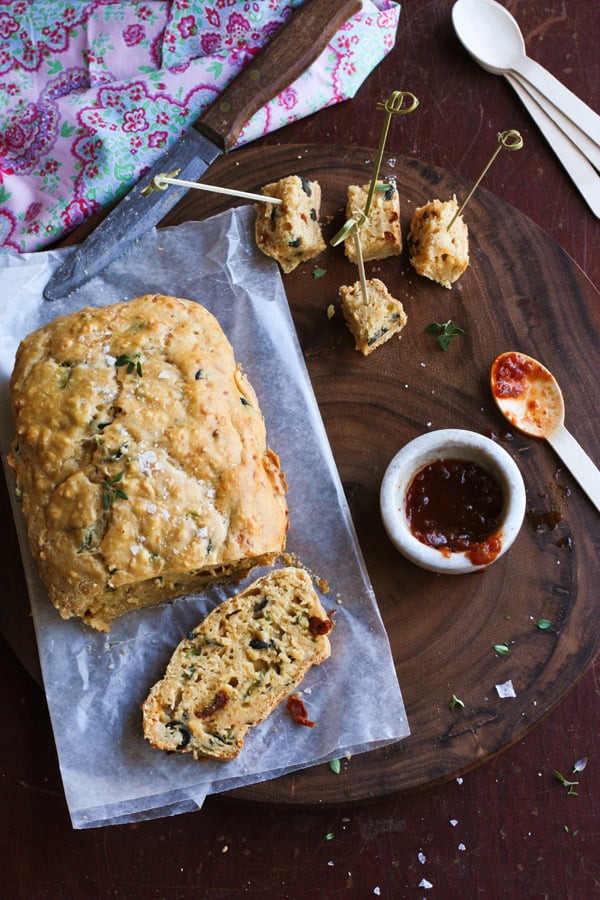 [print_this]
Olive Parmesan And Herb Loaf
Preparation Time - 20 minutes
Baking Time - 45 minutes
Makes 1 loaf
Ingredients
2 and 3/4 cups plain flour
1 teaspoon salt
1/2 teaspoon black pepper
1 teaspoon cayenne pepper
2 teaspoons baking powder
1/4 teaspoon bicarbonate of soda
300ml buttermilk
2 eggs
2 tablespoons olive oil
1/4 cup sliced black olives
1/4 cup sun dried tomatoes, finely chopped
1 fresh jalapeño chili, finely chopped
1 tablespoon thyme leaves
1/4 cup grated parmesan cheese
thyme leaves and salt flakes to garnish
Method
Preheat oven to 180C.
Sift flour, salt, pepper, baking powder and bicarbonate of soda in a bowl. Stir in the olives, tomatoes, chill, thyme and cheese.
In a separate bowl which buttermilk, eggs and oil. Add this mixture to the dry ingredients and mix well with a wooden spoon.
Grease and line (or flour) an 8 inch loaf tin. Spoon the loaf mixture in the prepared tin and bake in the pre-heated oven for 45 minutes. Check to see if done in the centre. If done, turn of the oven and rest it in the oven for 10 minutes.
Remove, garnish with thyme leaves and salt flakes. Serve warm or cold with sweet pepper chutney or butter.
[/print_this]