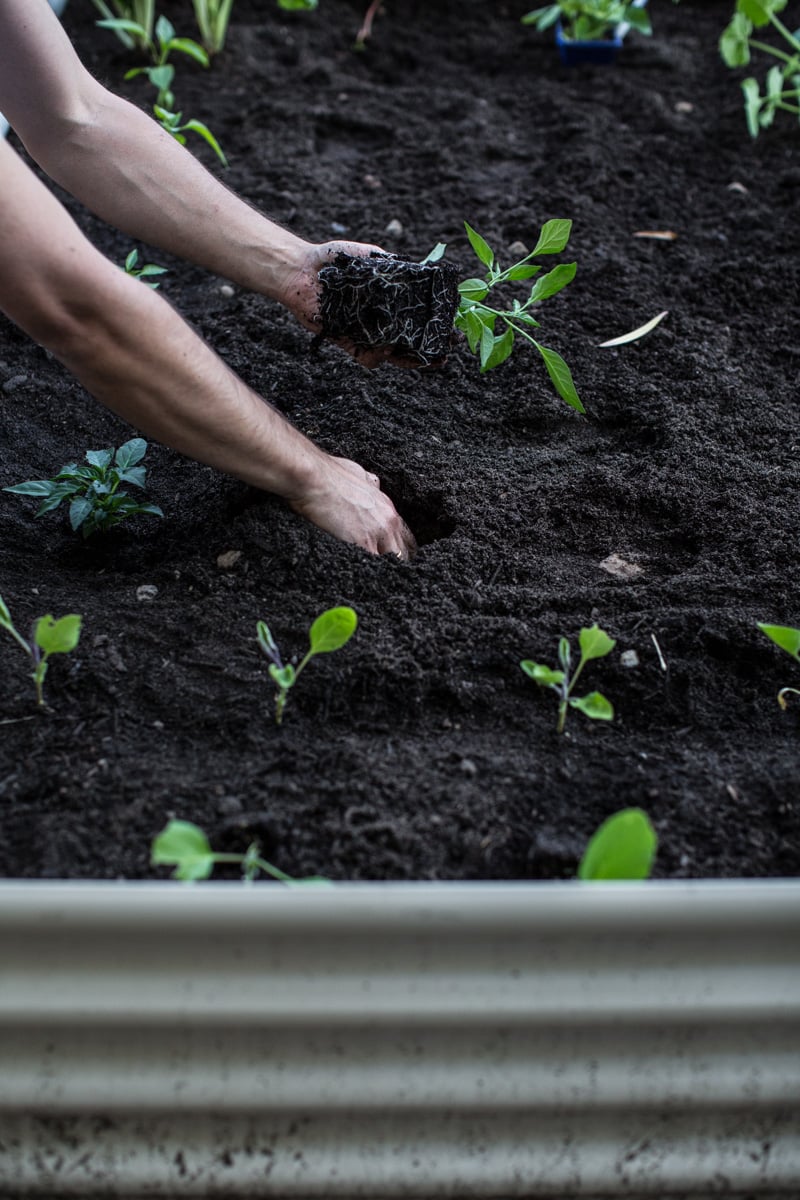 A few months ago I was lucky to be picked by
Kidspot
and
Ford
to test drive their Kuga model for 6 weeks as part of their Paint The Town Ford campaign organised by Voices Of Australia 2014. We are a family of Ford enthusiasts. We bought our very first car just shy of ten years ago. It was an electric blue Ford Focus and we called her Aqua. Two years ago when I enrolled at college, we bought our second car. This time it was a fiery little red Ford Fiesta and we called him Prime. So when the big black Ford Kuga arrived, it slipped in seamlessly with the other two like an older, stronger cousin. We didn't name this one, because if we name something we don't let it go.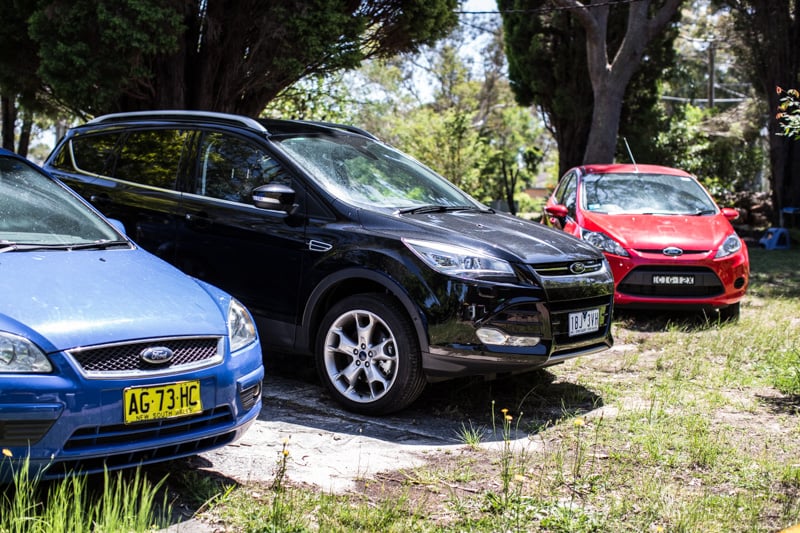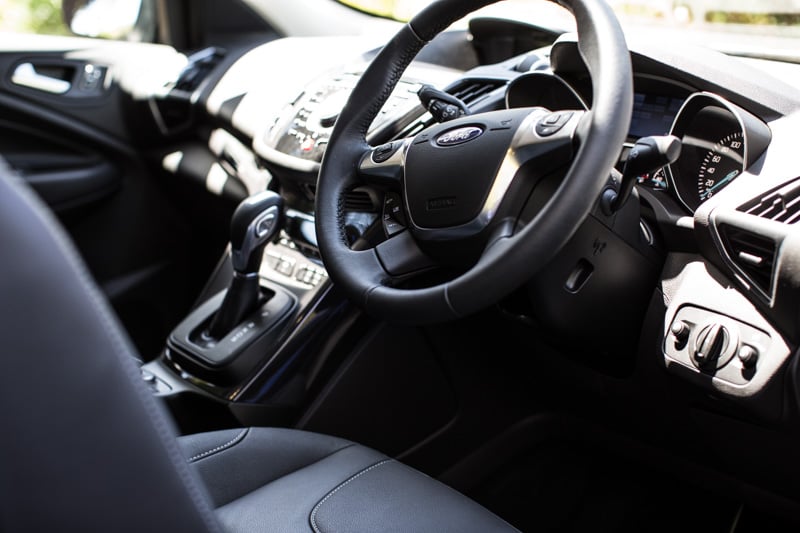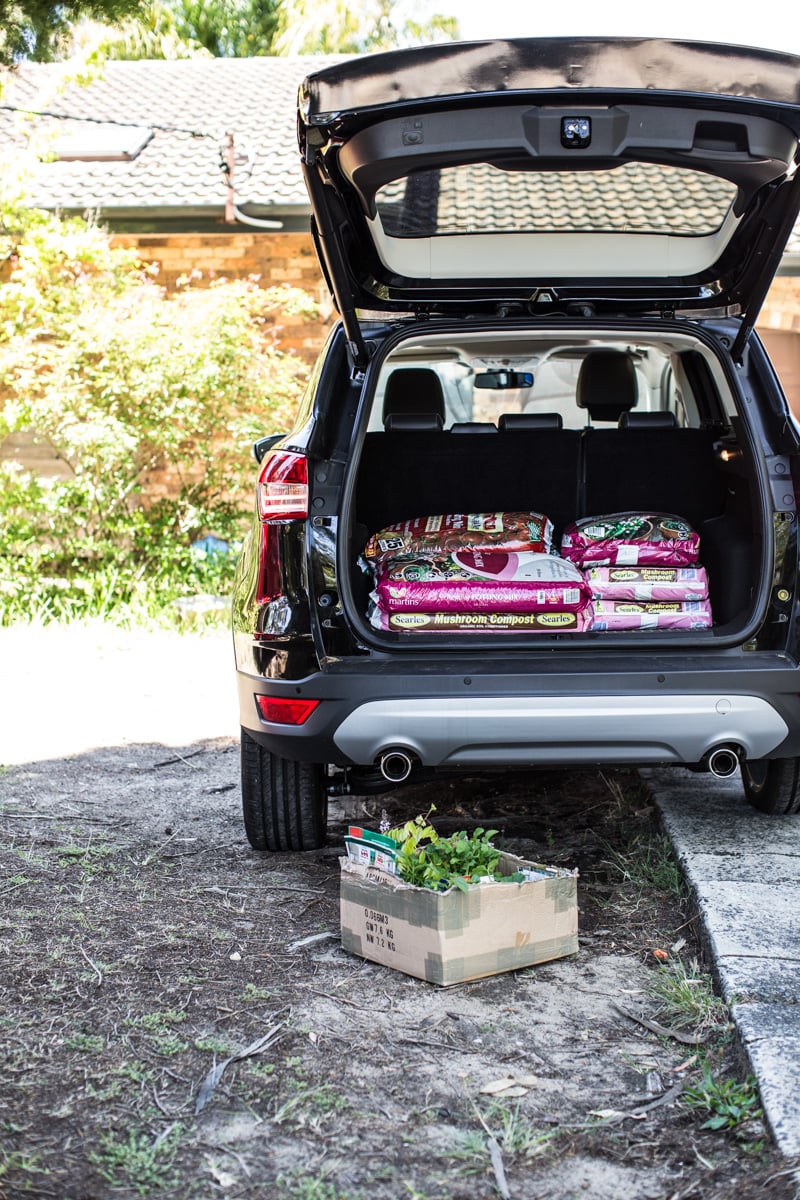 We have been wanting to upgrade to a bigger car because as our family grew and our needs changed, we realised that our small cars were not equipped to handle growing bike sizes and camping gear. Our bike outings to far away places reduced and packing and unpacking for camp became an almost comical exercise with limbs stuck amidst sleeping bags, fishing poles poking in strange places, esky precariously perched and threatening to avalanche mid-trip. And then there was that expensive trip to IKEA. You paid $100 for a great flat packed bookcase but then paid an additional $90 for shipping because the darned thing wouldn't fit in either of your little cars.
The Ford Kuga couldn't have arrived at a more perfect time. We had just moved back in to the house after a 6 month long renovating stint and living like pack rats in the garage. There was heaps we needed to bring home without paying all the hefty delivery charges. We decided to utilise all the beautiful boot space in the car to paint our garden green. We took the Kuga through the meandering gorge down by our house, past the semi-rural suburb of Dural where me made countless stops to pick up local produce from farm stalls and down to Flower Power to pick up supplies and fodder for a big veggie patch or two. We spent an afternoon picking our assemble-in-5-minutes Hexies raised veggie patches, countless combinations of herbs and veggies, seed packets, compost, soil, stakes and tools. We later watched the kids perform a ballet trying to graciously swing their little legs under the back bumper to open the tailgate (something they never got tired of) while we slurped thirstily on cold milkshakes (it was a hot hot day!). On the way back, we cranked open the sun roof and let the breeze in. Again something we all loved doing. This was a smart car with heaps of amazing new features that we loved!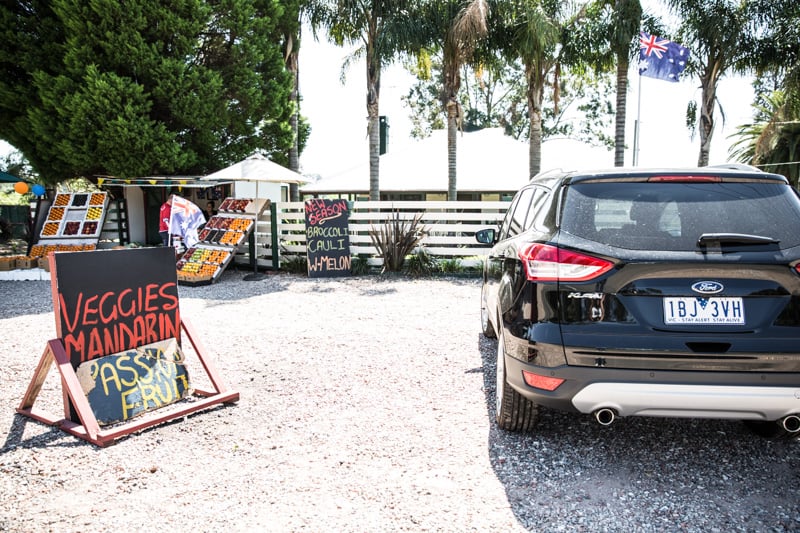 That week we assembled the two veggie patches and prepped them for planting by layering them with cardboard, hay, compost, soil, more compost and more soil. We planted heirloom tomatoes, zucchinis, chillies, silver beet, eggplants, snow peas, basil, feverfew, red spinach, beetroot cress, cos lettuce, thyme, radish, chamomile, vietnamese mint, oregano, coriander, mint, fig, logan berries, cumquats, feijoas, kale, thai basil. Everyone pitched in. Some of us did the more brute work while some (me!) took pictures, played with the dirt and made lemonade. I took over feeding and watering the newly sown patches everyday, a habit I slipped into very easily. It takes me away from work and is very rewarding and therapeutic.
In just three weeks from sowing, our veggie patches are starting to show a massive growth spurt with tomatoes popping up along with snow peas, zucchini flowers (that I have been
pleasuring
), chilli flowers and strawberries. Before it was time for the Kuga to leave, we managed to sneak in a couple of bike trips to the park. It was a wonderful experience driving a big car for a change and being able to do the things that a little or medium sized car just won't let you do.
I hope you enjoy the pictures of our hard work setting up our back garden (heaps of pictures as you scroll down). There is still lots more to do but we are taking it slowly and enjoying the whole process. Some fun things we did was to rescue an old broken wheelbarrow from our renos, patch it up and plant herbs in it. Super pretty! We've also stuck garlic cloves in the dirt and already have tens of garlic shoots that we will hopefully harvest next year. We planted nasturtiums everywhere, the flowers are great to eat in salads and also draw in bees.
To thank you for reading about our Ford adventures, Kidspot and Ford Australia would love to offer one of my readers a $500
Temple & Webster
voucher to spend on their gorgeous website full of designer homewares and one off pieces - remember my
vintage Indian truck sign
? or the
rustic French style coat hanger
? Thanks Kidspot and Ford Australia for your generosity and for the kind loan which enabled us to set up the scene for many home grown meals over the coming months.
All you have to do is
Have an Australian mailing address AND Leave me a comment below starting with "Beep Beep" and tell me in 25 words or less "What's the one place you'd like to take a road trip in your car?"
Contest ends 19th November, 2014. Winner picked on 20th November, 2014.
Good Luck!!
**** Winner Announced - Laura ****