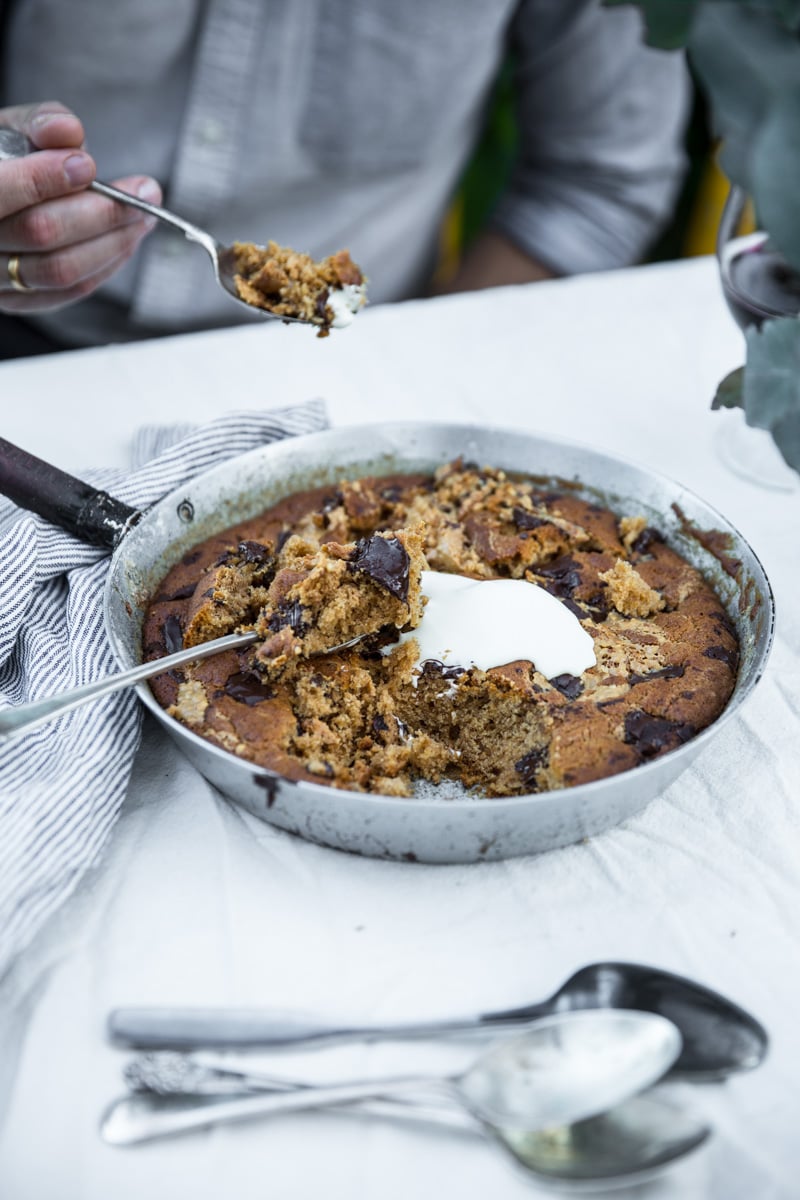 Once in a while, you will see something that will spark an idea, followed by a chain of thought and create a little story in the complex labyrinth of your brain. You will connect the dots and create a real tangible memory in the real world. And if food is involved, that memory will live on for many years retold over shared tables and quiet moments on the couch reflecting on a certain taste or time with your loved ones. I saw a picture of a giant cookie in a skillet and instantly loved it. Because it was giant and in a skillet! I love things that are out of the norm. And this fell right in that category.
From that visual sparked an idea. It was Friday night and the kids were going to carve the innards of a little pumpkin family for Halloween after dinner. We were just going to hang around and monitor their knife wielding. What if I made a little celebration out of it?, I thought. So I set a little table with a gum leaf vase, glasses of wine, old linen and dinky chairs tucked away against our mulberry bush. With candles on hand and little cowbells chiming away in the yard, we sat down to a pan of a big giant peanut butter and dark chocolate cookie still warm from the oven. As I poured some luscious cream down the middle, the boys abandoned their pumpkins and grabbed a spoon each.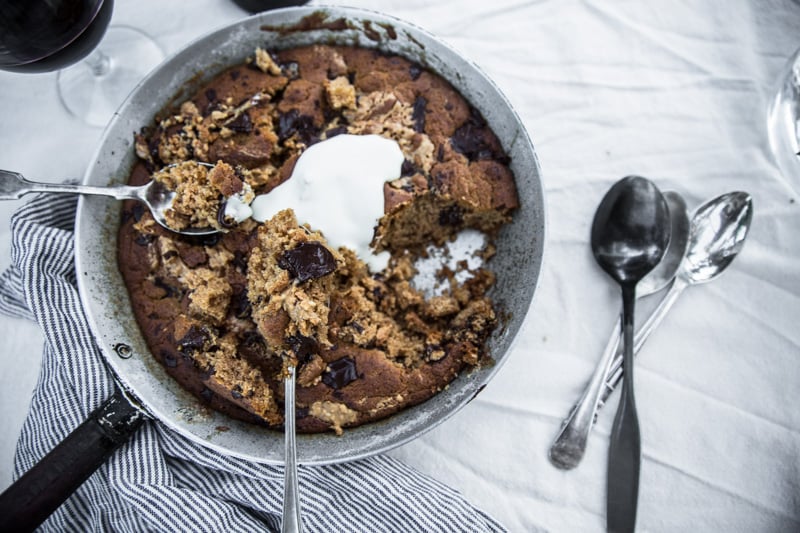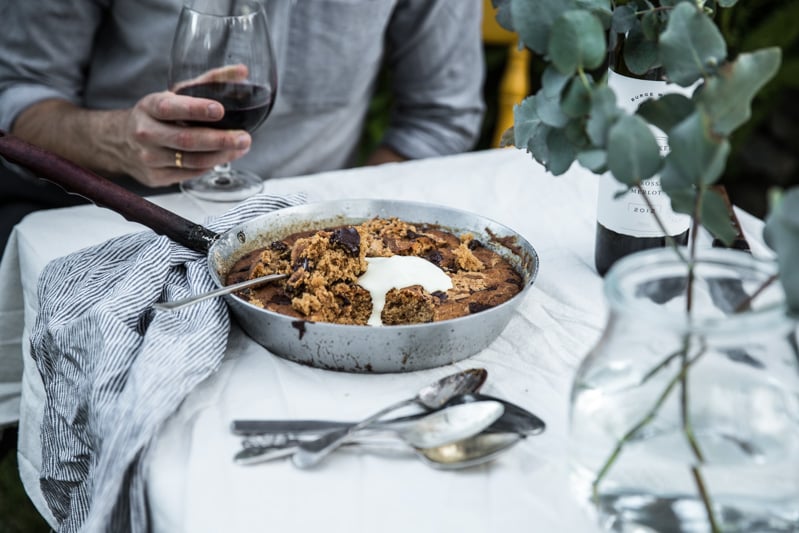 "It is a giant cookie! For real! I mean, it looks like a big giant cookie! How did you do that mum?" they went on and on. Before long, we were all digging into the same pan with our mismatched spoons amidst sighs of approval. This was one good cookie. And the unusual setting made it even more special. All because I saw a picture of a giant cookie in a skillet in a taste.com.au mini chocolate cookbook.
I like to think of myself as a free-range cook. Not in the proverbial sense of the phrase, of course. I love drawing inspiration from recipes and visuals, from produce and people, from memories and stories. It is safe to say that I am always hungry for ideas. And that is exactly what you will get from this fabulous collection of 14 mini cookbooks by taste.com.au that will be released with your local newspapers in the lead up to Christmas. Ideas and Inspiration! So you can make a giant cookie in a skillet and have a story to tell.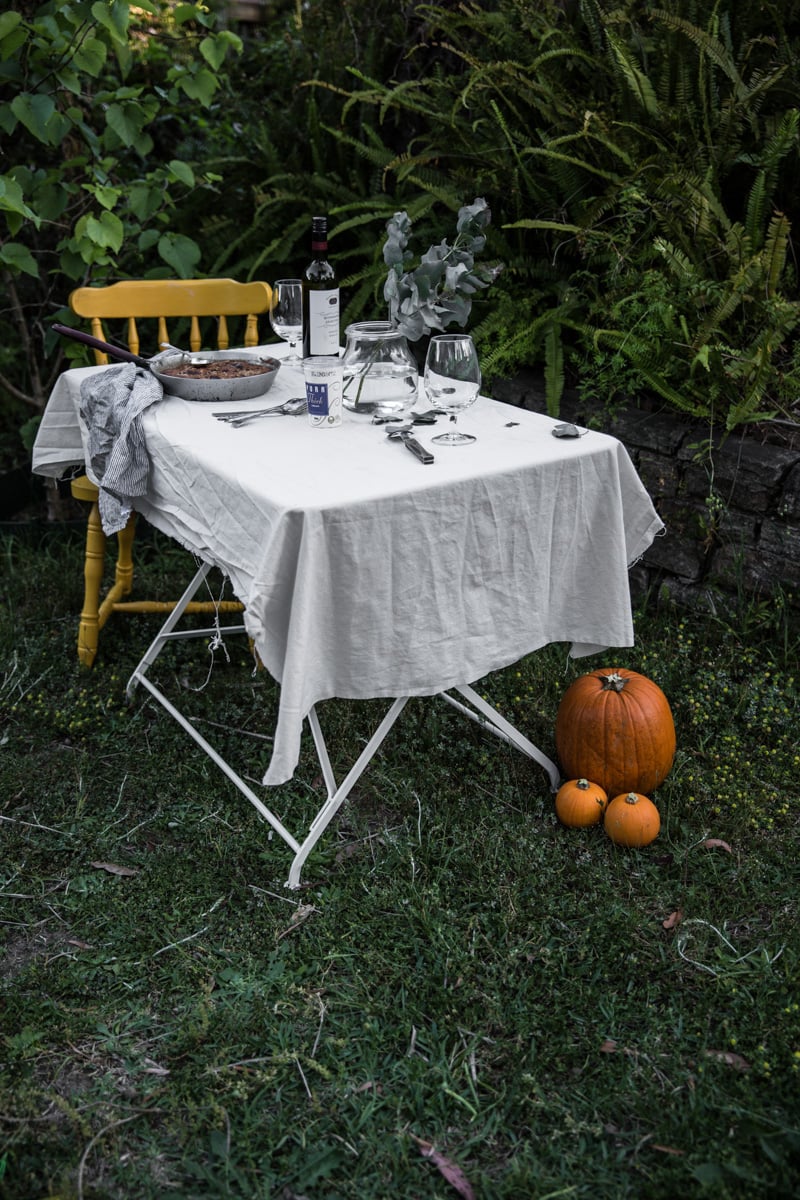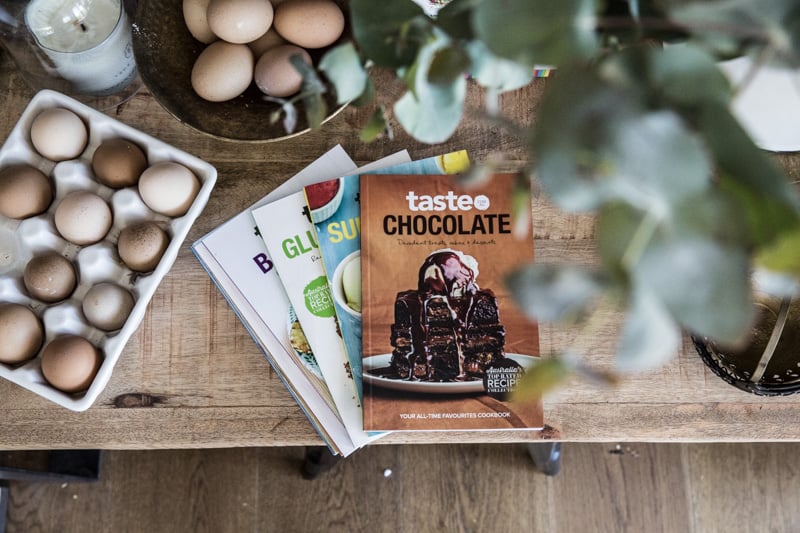 Starting on November 8, 2014 (9th for NSW and QLD readers), taste.com.au will release 14 mini cookbooks that are little spin offs of their bigger cookbooks, one on each day until November 22, 2014 with the local papers. The first cookbook will be free and accompanied with a collector's case, then each day after they will be $2. The mini cookbooks will be available with the following papers – The Daily Telegraph, Herald Sun, The Courier-Mail, The Advertiser, The Cairns Post, Gold Coast Bulletin, Townsville Bulletin, The Mercury, Geelong Advertiser, The Sunday Times and NT News. The titles on offer are Asian, Breakfast, Chocolate, Barbecue, Weeknights, 20-Minutes , Light, Easy Italian, Slow Cook, Gluten-free, Summertime, Bake and Christmas. So keep an eye out for the little cookbooks in your local newspaper on Saturday, November 8th (9th for NSW and QLD readers).
I have adapted the recipe from the cookbook and swapped the plain flour for wholemeal spelt flour. I have also reduced the sugar content drastically by using a bit of honey. What I love about this cookie is that you bake it in the pan you mix it in. That is brilliant in my opinion. What a great idea!!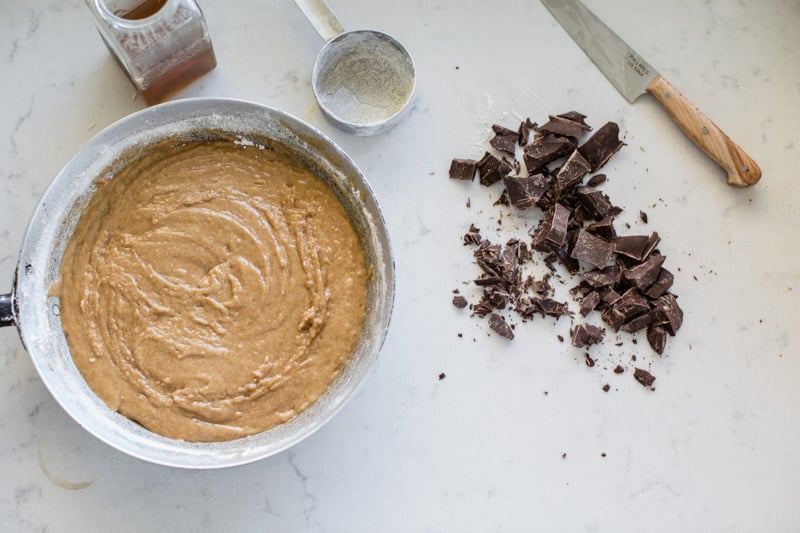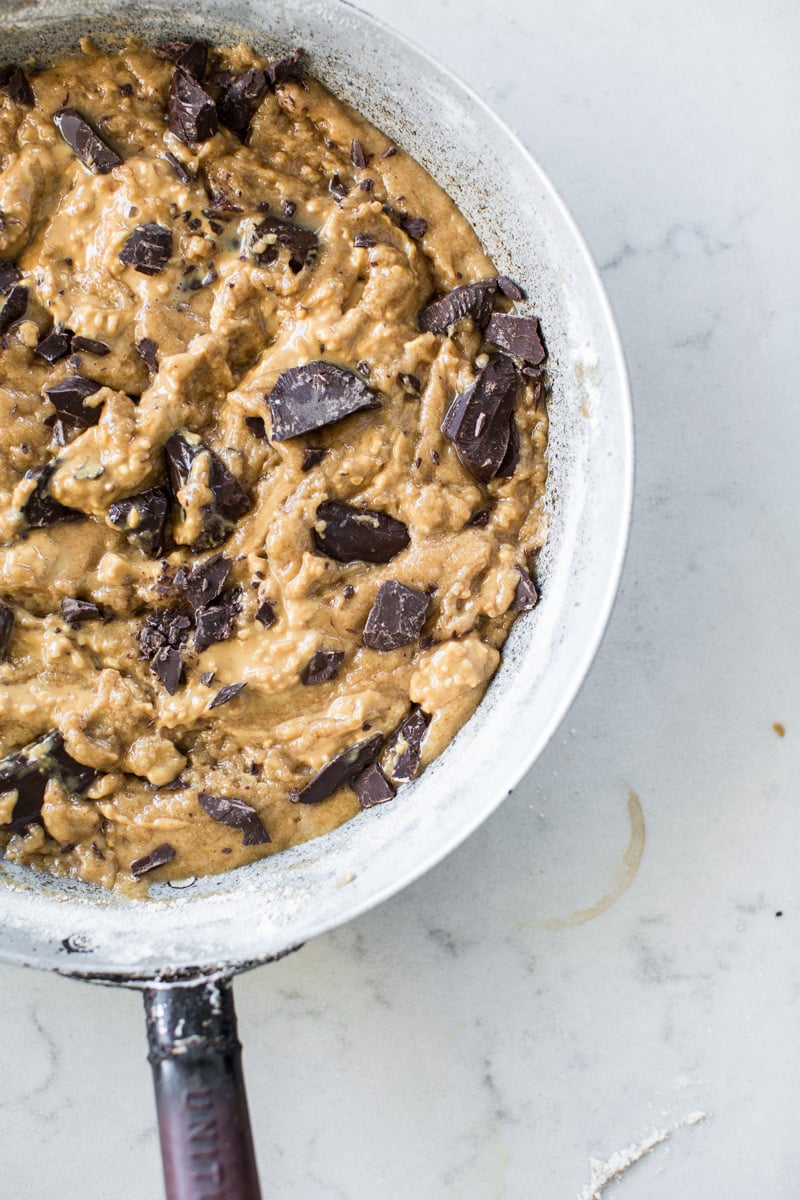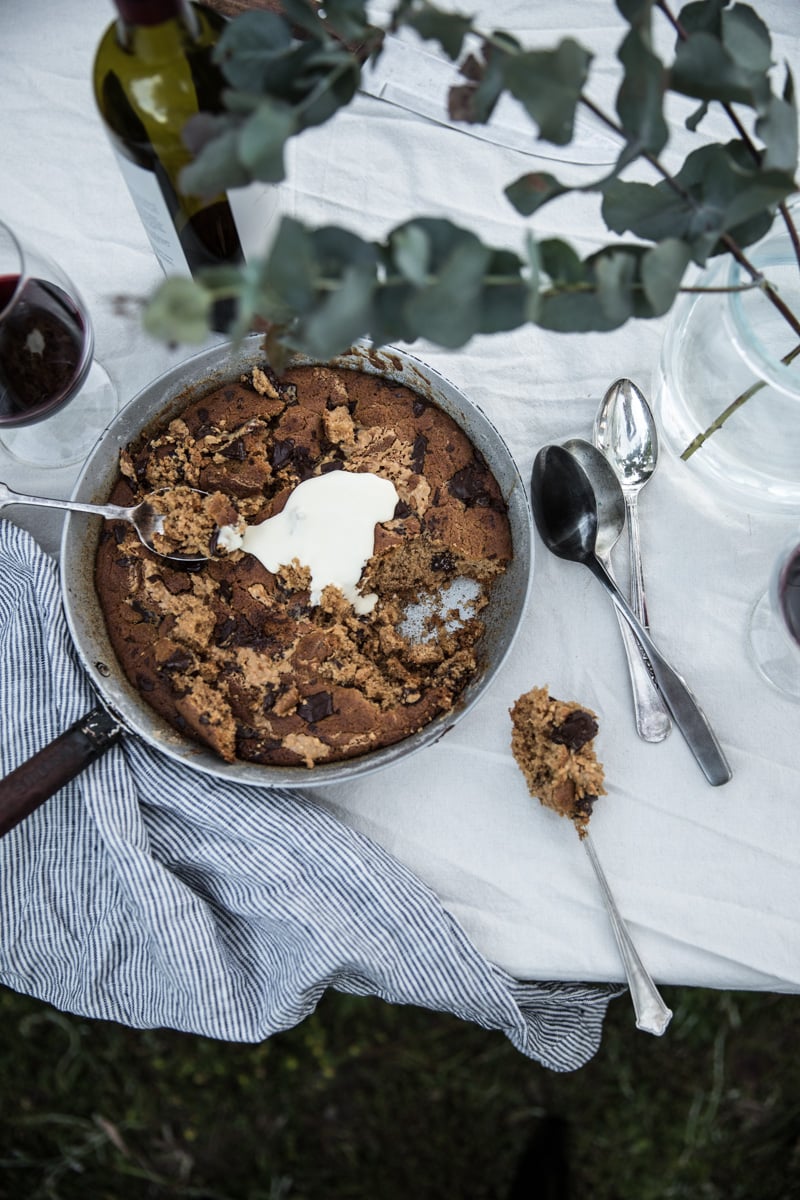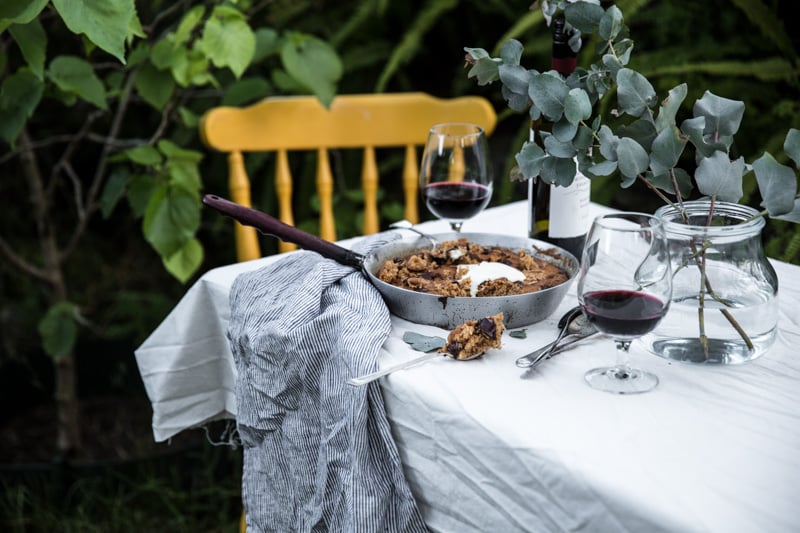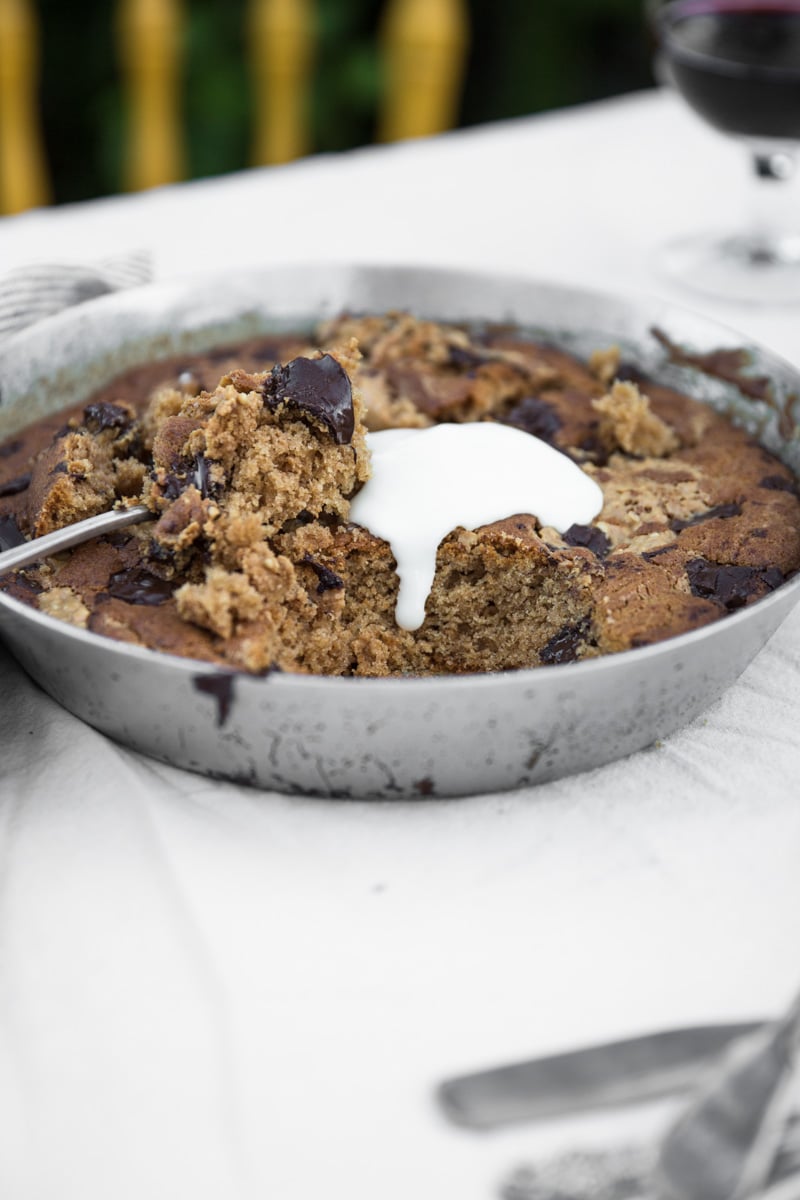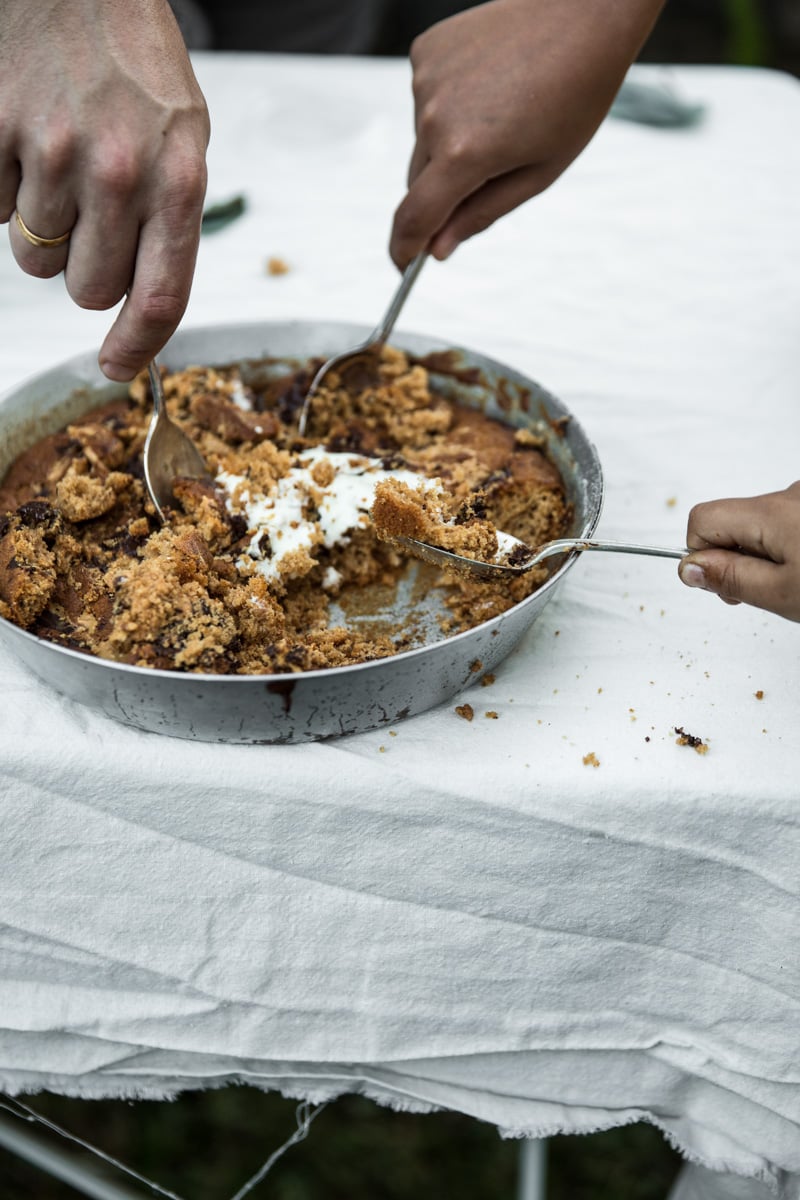 Do you want to WIN A SUBSCRIPTION TO TASTE MAGAZINE FOR ONE WHOLE YEAR?? (5 to be won!!)
Cook something fun, something inspiring, something easy, something delicious and share it with me on Instagram by tagging me @cookrepublic and using the hashtags #hungryideas #cookrepublic. Get creative with your pictures! 5 most fun, full of ideas pictures will be picked as winners by me on November 22 and they will each receive a ONE-YEAR subscription to Taste Magazine. Good luck!
[print_this]
PEANUT BUTTER AND DARK CHOCOLATE SKILLET COOKIE
A quick and wholesome giant cookie baked with spelt flour in a large skillet. Dollops of peanut butter and chunks of chocolate sweetened only by honey make the perfect shared table dessert.
Serves 8-10
Ingredients
150g butter, chopped
½ cup honey
1 egg, lightly whisked
1 tablespoon vanilla extract
1 ½ cups spelt flour
1 teaspoon baking powder
¼ teaspoon bicarbonate of soda
3 tablespoons crunchy peanut butter
100g dark chocolate (70% cocoa), coarsely chopped
Method
Preheat oven to 180C/160C (fan forced). Stir butter and honey in a 18cm base measurement, oven proof frying pan over medium low heat until butter melts. Set aside for 15 minutes to cool.
Stir egg and vanilla into the butter mixture. Add flour, baking powder and bicarbonate of soda. Mix until just combined. Randomly add dollops of peanut butter over the batter. Drop chocolate chunks. Using a spoon, gently swirl and mix everything lightly and smooth the surface.
Bake in the pre-heated oven for approximately 25 minutes until crisp and golden. Remove from oven and cool completely. Top with fresh cream or ice cream and dig in. Alternatively, cut into wedges and serve.
[/print_this]