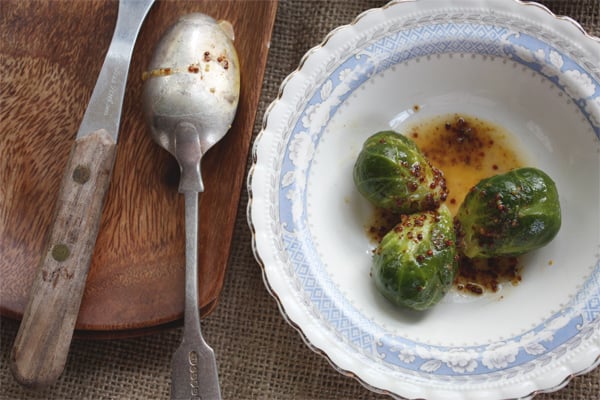 I don't do brussels sprouts. Ever! I once knew a brussels sprout that promised me undying love, infinite beauty and true glory. But all it did was leave a bad taste in my mouth. So I kept away, avoided it like the bad boy it was.
Then came a chance meeting with a bag full of these little rough diamonds. I brought them home and smothered them in mustard butter. One in particular caught my eye. It was sexy down to it's sharp tang and glossy glazed skin. I bit in and *swoons profusely at this point* experienced what can only be described as foodgasm.
Lesson learnt. Don't give up on that prince even if you constantly come across slimy frogs.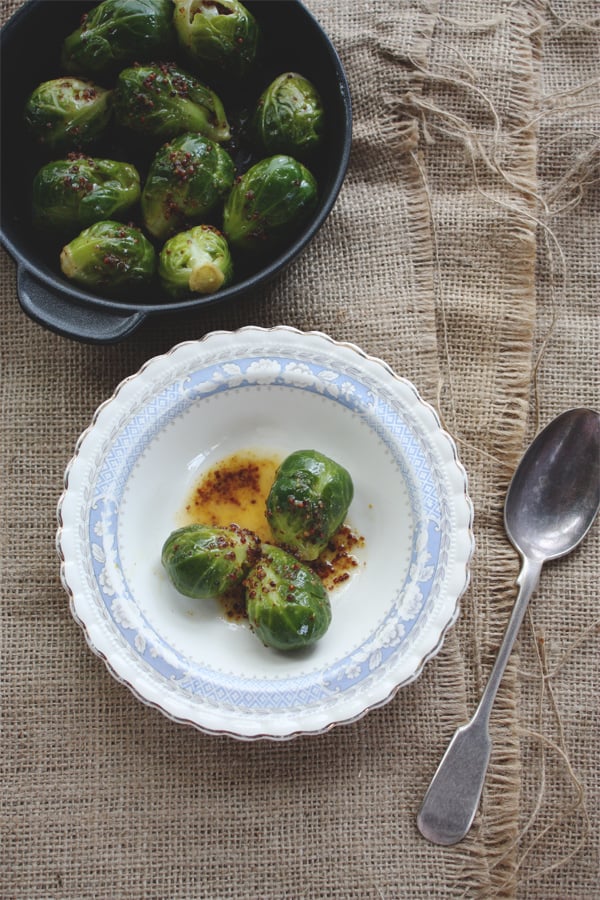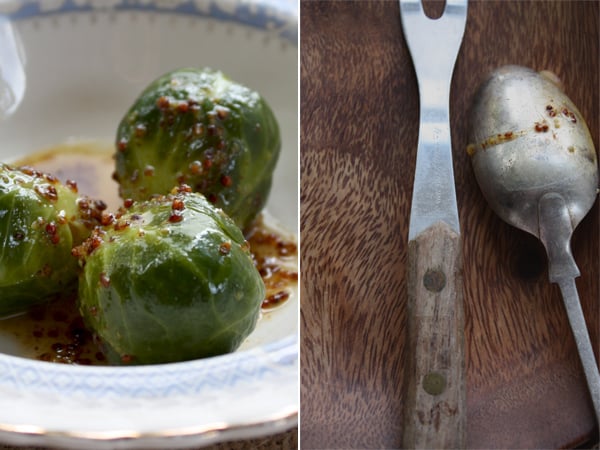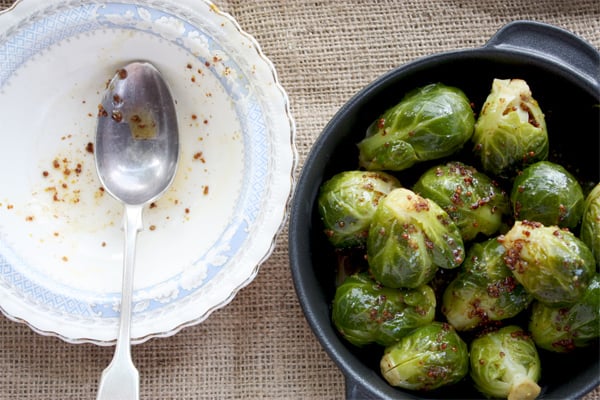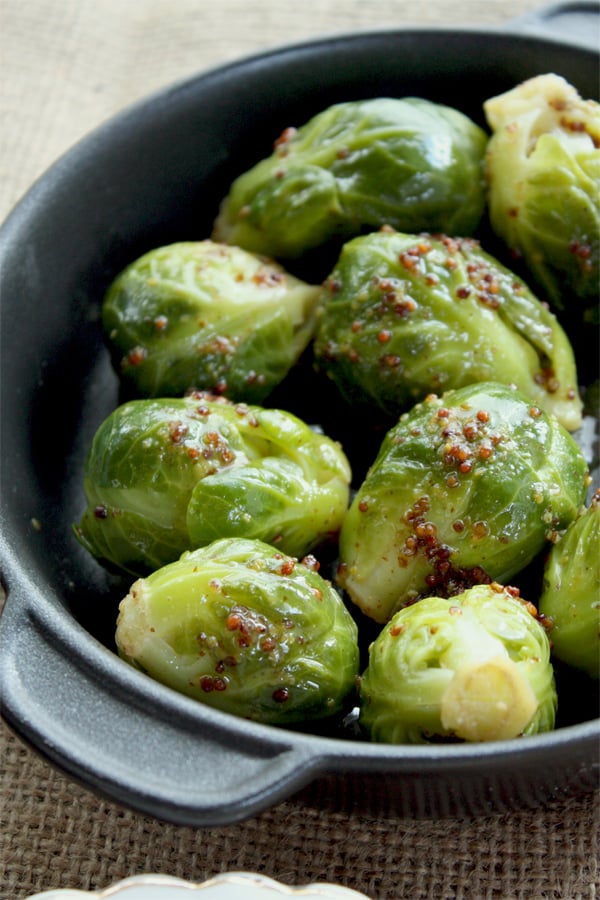 [print_this]
recipe
SEXY BRUSSELS SPROUTS IN MUSTARD BUTTER
Preparation Time - 20 minutes
Cooking Time - 5 minutes
Serves - a starving girl for brunch
Ingredients
10-12 brussels sprouts, washed and pat dried
30g butter
1 tablespoon grain French mustard
2 tablespoons Manuka honey
Method
With a knife, make a cut in the stem of each brussels sprout. Steam, covered for 12 minutes. Remove from heat and rinse in cold water to stop the cooking process.
In a pan, heat butter. Add mustard and honey. Mix well. Add the brussels sprouts and swirl the pan around to coat and glaze them with the butter and honey. Remove from heat after a minute and serve immediately.
Notes
At lunch, my I-am-slowly-spreading-my-wings-as-a-foodie 7 year old Rivs asked to try the brussels sprouts. I gave him one and watched the oh-I-am-about-to-die expression on his face just before he bit into it. Then his face transformed into a full fledged grin. "Not Bad!" he exclaimed. "Can I have more please?". Nick and I stared at each other in mock horror and he proceeded to have 3 more oohing and aahing over them as Gummy Bear, our 3 year old made exaggerated expressions of disgust watching his older sibling eat something green.
Verdict - Older kids might love it and even feel sophisticated having something that mum and dad can't stop raving about!
I recently bought Manuka honey and absolutely love it. As expected, I am always looking for excuses to use it. But if you don't have Manuka honey, regular honey will work beautifully as well. Same with the mustard. I had some gorgeous Maille Old Style Whole Grain Mustard, but a Dijon style mustard or any grainy kind would work as well.
[/print_this]