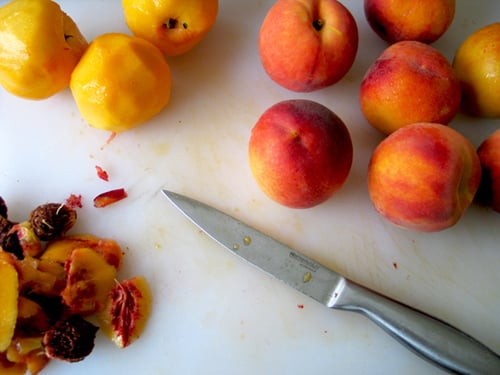 Summer in Australia is a stone fruit lover's dream. Markets abound with peaches, plums, apricots and mangoes, sold in trays of luscious golden, sun-kissed goodness. We are big fruit eaters in this house and there is always plenty to eat and blend or bake. When we found ourselves drowning in a huge tray of over 45 beautiful peaches, I decided it was time to jam, quite literally.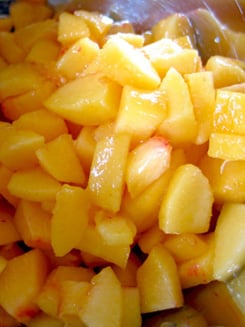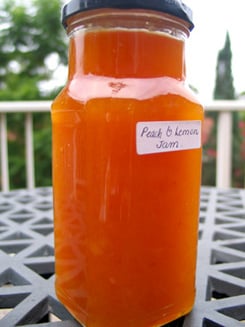 This was the first jam I ever made and also the first 'Weekend Project' for the site. It was a great experience and the jam which was a result of several modified recipes, turned out quite nice; almost like a chutney with a spicy undertone. It wasn't very difficult reaching the dreaded 'gel point' either. I haven't made any jam since but I have been toying with the idea of doing a blood orange and hazelnut liquer jam. Meanwhile I hope you enjoy this recipe.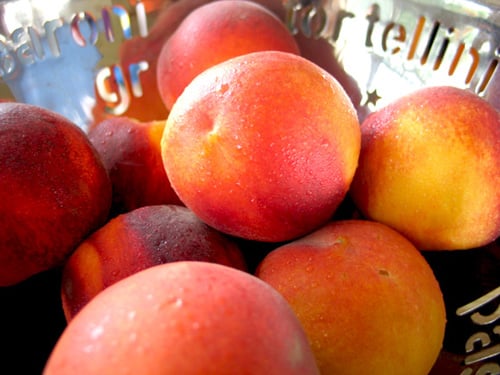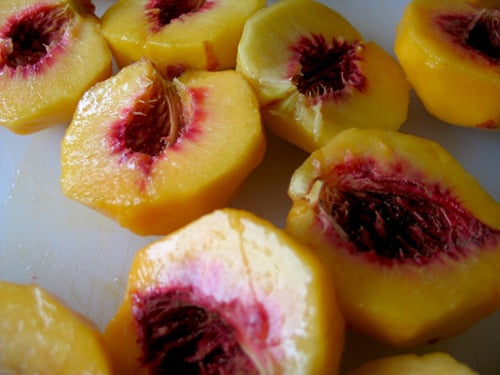 [print_this]
recipe
PEACH AND LEMON JAM
Preparation Time: 60 mins | Standing Time: 60 mins | Cooking Time: 30 mins
Ingredients
5 lbs firm, ricpe peaches
3 cups sugar
1/2 cup lemon juice
2 tsp cinnamon
1/ tsp nutmeg
Method
Peel and pit the peaches. Chop into small pices. Combine with sugar, lemon juice and spices in a deep saucepan. Cover and stand for an hour. On low heat, cook the peach mixture, stirring constantly for approximately 25-30 minutes till it reaches gel point. Remove from heat. Blend to desired consistency using a stick blender. Return to heat and cook for another 5-10 minutes. Pour into sterilized jars leaving 1/2 inch head space from the top. Cover with lids and treat in a hot water bath.
Notes
You can adjust the amount of sugar depending on your taste, but the less the sugar is used, the more it enhances the flavour of the peach.
For this particular recipe, it takes approximately 30 minutes to reach the gel point. [cooking on low heat]
[/print_this]