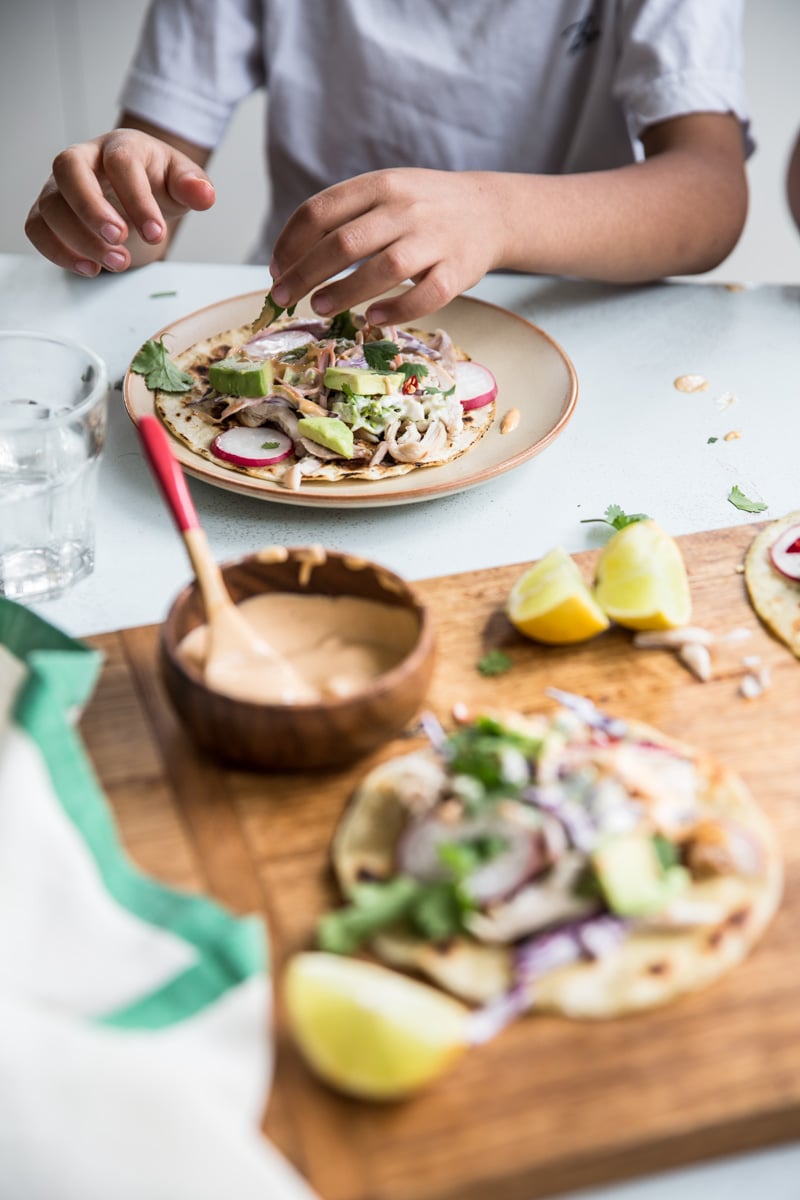 When I first started collecting cookbooks, one of my favourite activities was to keep an eye out for those little teaser cookbooks that came with the Sunday paper or attached to the cover of a glossy as a bonus. These were either a miniature sampler of a much bigger cookbook or a seasonal recipe collection. Either way, the thrill of owning a handy collection of recipes for a much less price than you would for your daily coffee never grew old and to this day I have around 150 of these little gems, some of them vintage from almost two decades ago. So when I was asked to review the 14 t
aste.com.au
mini cookbooks that are about to release in the lead up to Christmas, I got really excited about the aspect of growing my army of little collector cookbooks. Taste.com.au is to recipes what a regular "search" is to Google. Their recipes are fresh, vibrant, current and always hit the sweet spot.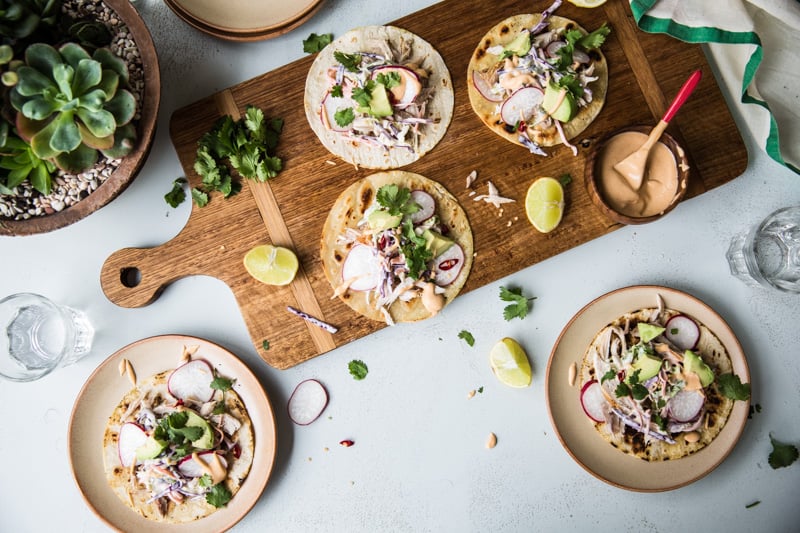 Starting on November 8, 2014 (9th for NSW and QLD readers), the local papers will release 14 mini cookbooks that are little spin offs of their bigger cookbooks, one on each day until November 22, 2014. The first cookbook will be free and accompanied with a collector's case, then each day after they will be $2. The mini cookbooks will be available with the following papers - The Daily Telegraph, Herald Sun, The Courier Mail, The Advertiser, The Sunday Times, The Gold Coast Bulletin, The Townsville Bulletin, the Mercury, Geelong Advertiser, The Sunday Times and NT News. The titles on offer are Asian, Breakfast, Chocolate, Barbecue, Weeknights, 20-Minute meals, Light, Easy Italian, Slow-Cook, Gluten-free, Summertime, Bake and Christmas. So keep an eye out for the little cookbooks in your local newspaper on Sunday, November 9th. And watch out for the #hungryideas 14-day recipe challenge that see 5 lucky people win Taste magazine subscriptions for a whole year!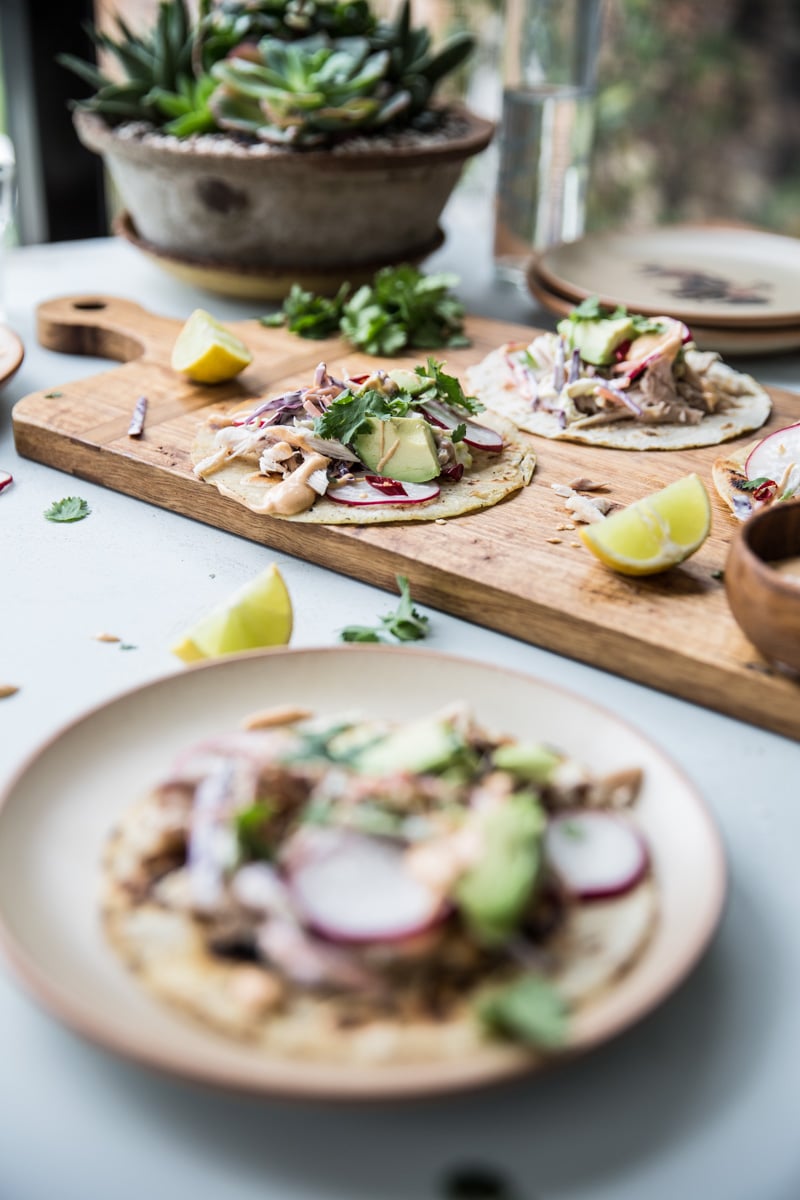 Here is a little sneak peek at these exciting titles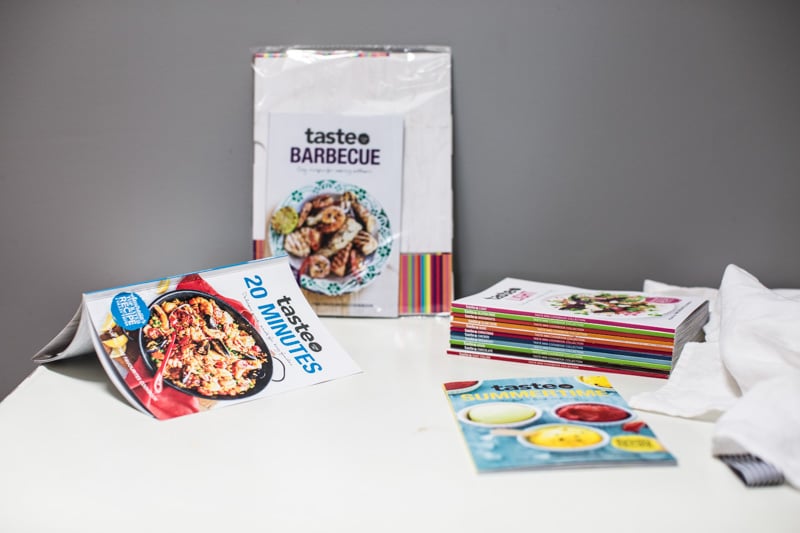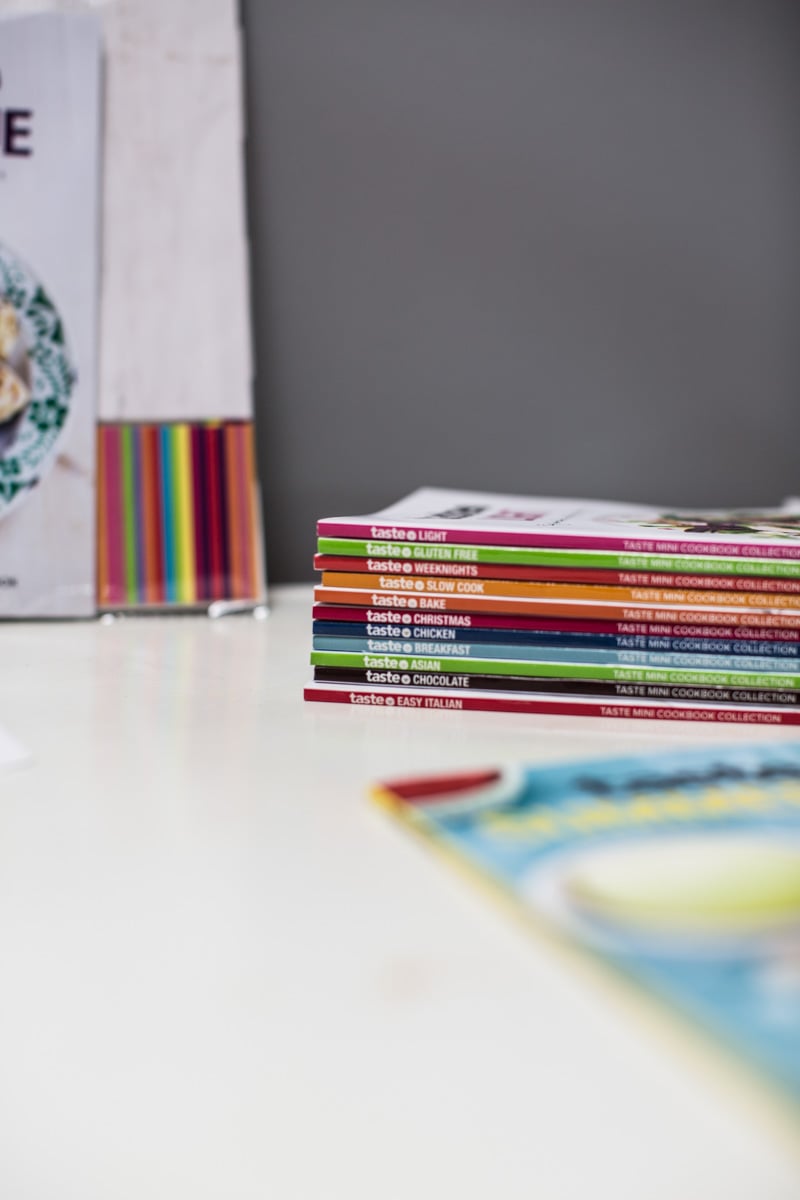 What I love about these books is that they are little flavour bombs of inspiration with often the best recipes from the collection condensed in 50 or so pages. A quick flick through any of them will reveal at least 4-5 recipes that you will be inspired to cook straight away. If you are Hungry For Ideas as I often am at the end of a tiring day especially, these might just make your day. One of the first ones that caught my eye was 20-Minute meals. I am a sucker for fast, tasty and nourishing food. On turning the pages, I realised that I had ingredients for a handful of Mexican inspired recipes (our favourite!). So out came my supermarket roast chicken (I buy this at least once a week when I am elbow deep in floury projects, camera in tow to make my
express Asian noodles
) and corn tortillas. True to the book, I had a table full of crispy chicken tostadas with homemade coleslaw made from yoghurt, chilli mayonnaise and fabulous greens that we all tucked in for an early supper with tremendous gusto. There were even handy little tips to maximise the produce I had on hand and use wholesome little cheats to substitute the ingredients that I didn't have on hand. I love meals like these especially because we share cooking duties as a family and our favourite meals are those that can be made up on the table like rolling tacos, making rice paper rolls, assembling tostadas and cooking our veggies and meat in a hot pot.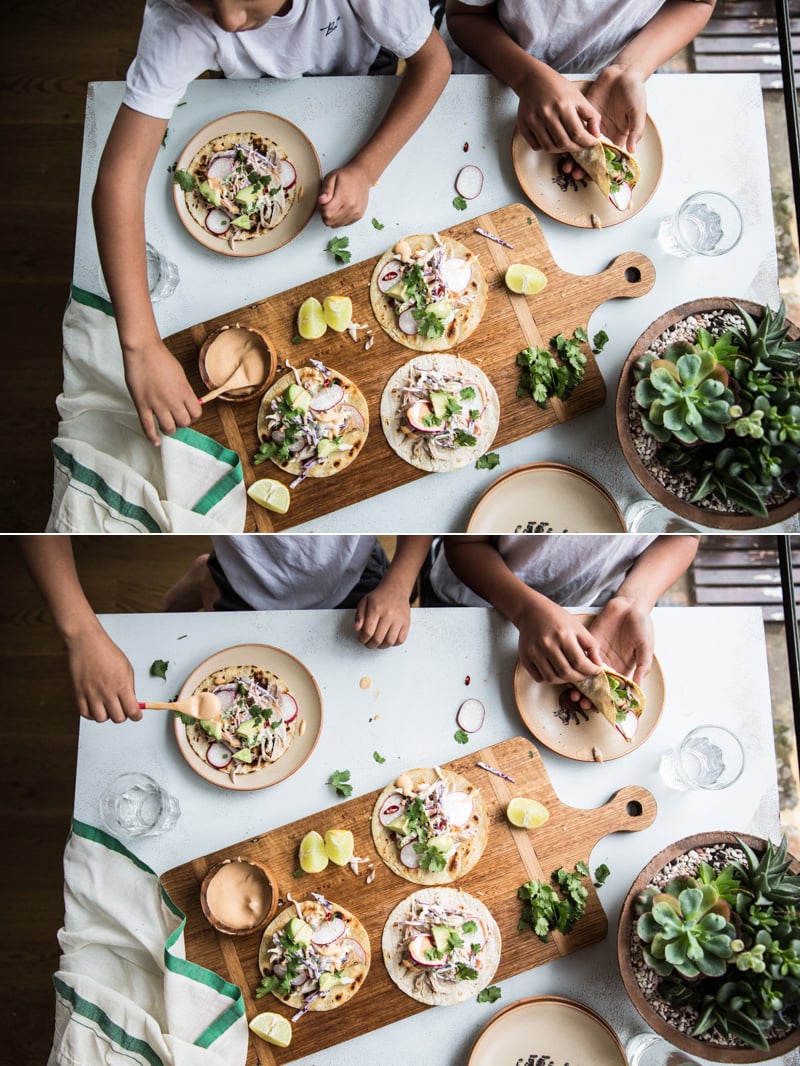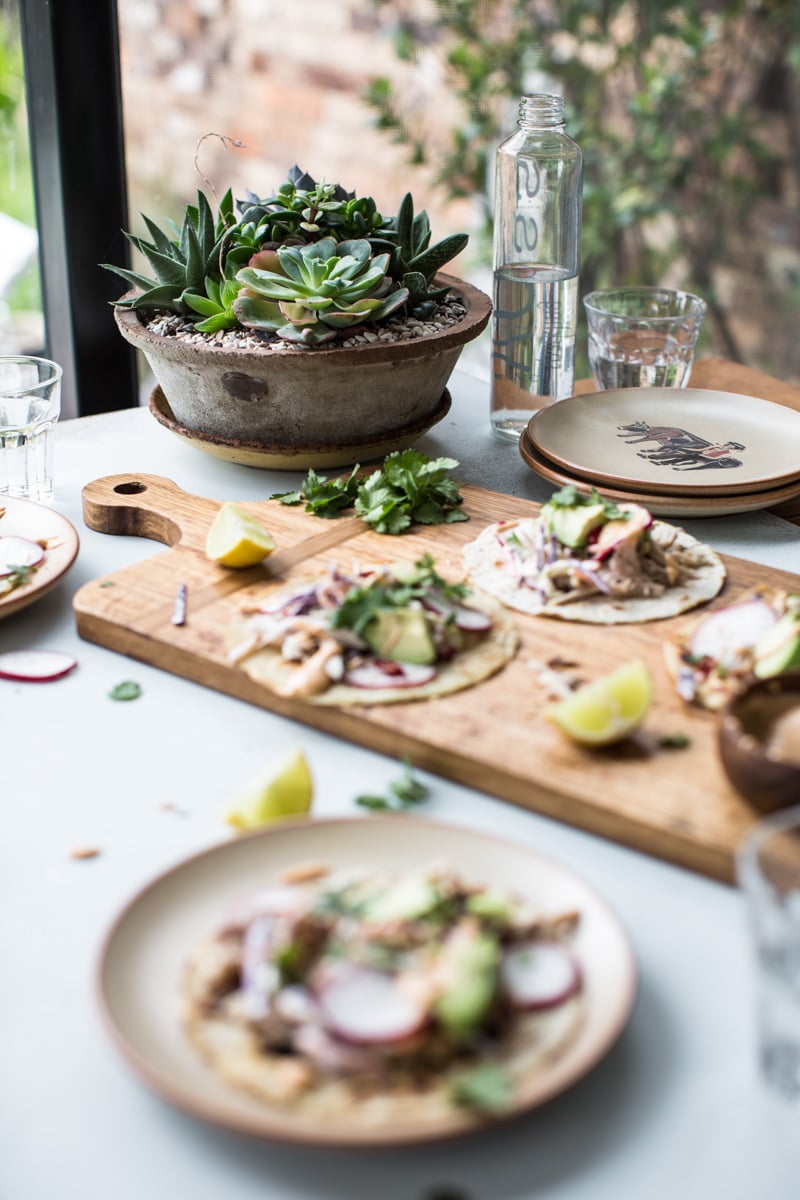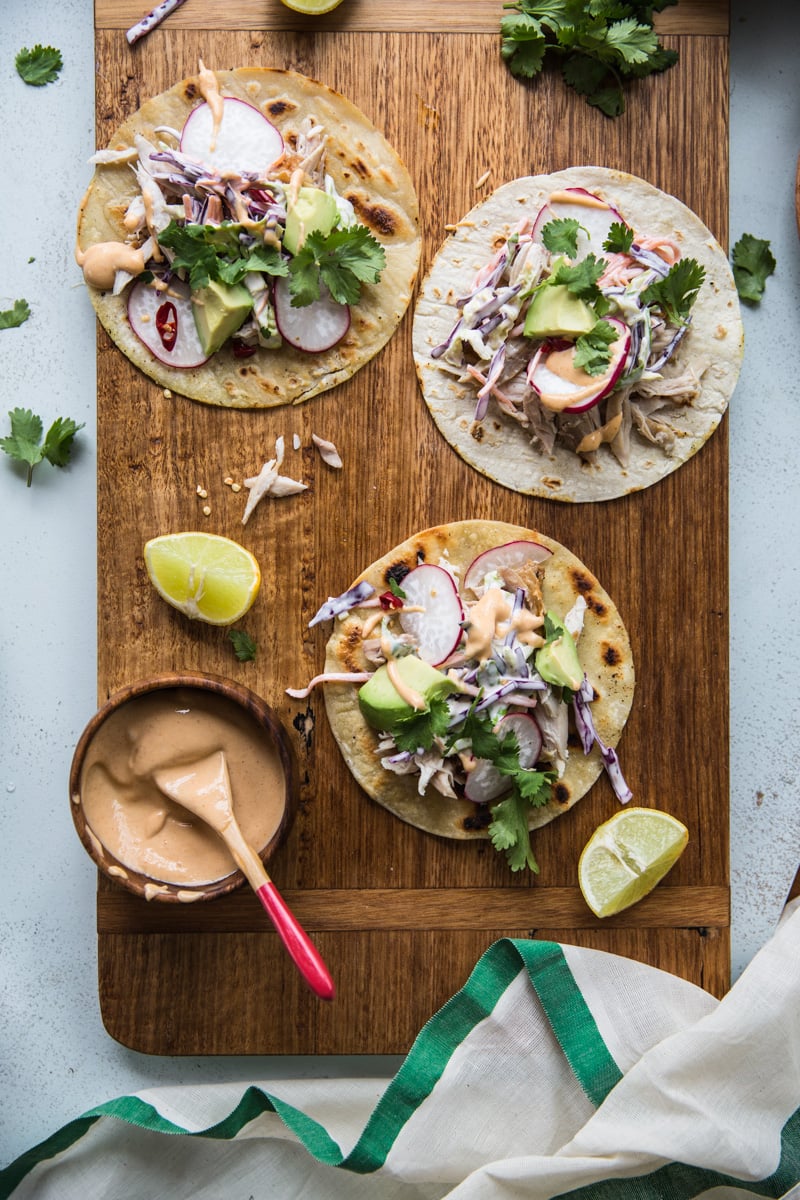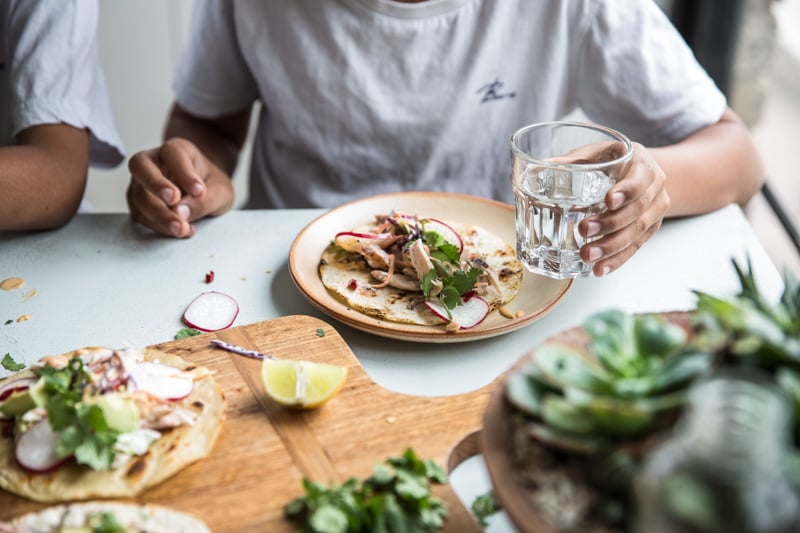 Tostada in Mexican means "toasted". The mini corn tortillas are pan toasted until crisp and then topped with shredded roast chicken, radish, homemade coleslaw, peri peri mayonnaise, chilli and coriander. This gluten free dish literally comes together in minutes and is so tasty with the crisp tortilla stuffed with the juicy chicken and shredded veggie filling. A great weeknight staple! So keep an eye out for the little cookbooks in your local newspaper on Saturday November 8th (Sunday 9th for NSW and QLD). And watch out for the #hungryideas 14-day recipe challenge that see 5 lucky people win taste.com.au magazine subscriptions for a whole year!
[print_this]
SUPERMARKET ROAST CHICKEN TOSTADAS WITH YOGHURT COLESLAW / gluten-free
A quick gluten free weeknight meal option of crispy toasted corn tortillas heaped with barbecue chicken, homemade yoghurt coleslaw, fresh coriander and plenty of chilli.
Serves - 4
Ingredients
4 tablespoons rice bran oil
8 small white corn tortillas
3 cups shredded barbecue chicken
2 cups yoghurt coleslaw (see note)
6 radish, trimmed and thinly sliced
1 cup fresh coriander sprigs
2 small red chilli, thinly sliced
1 lime, juiced
2 small avocados, deseeded and scooped into a bowl
peri peri mayonnaise, to serve
extra lime wedges, to serve
Method
Heat the oil in a large frying pan over medium high heat. Cook tortillas, two at a time for about 30 seconds on each side or until golden and crisp. Drain on paper towel.
Meanwhile, combine chicken, radish, coleslaw, coriander, lime juice and chilli in a large bowl. Toss to combine.
Place toasted tortillas on a plate. Scoop the chicken mixture on the tortillas. Top with avocado and peri peri maynonnaise. Serve with lime wedges.
Notes
To make the coleslaw, place a small grated carrot, a cup of shredded red cabbage, coriander leaves, a cup of yoghurt, salt and pepper in a medium bowl. Mix well.
Mix peri peri sauce or Tabasco sauce with homemade or store-bought mayonnaise to make chilli mayonnaise.
Make this vegan by switching the chicken with pan-fried tofu or mushrooms and mayonnaise with hummus.
[/print_this]