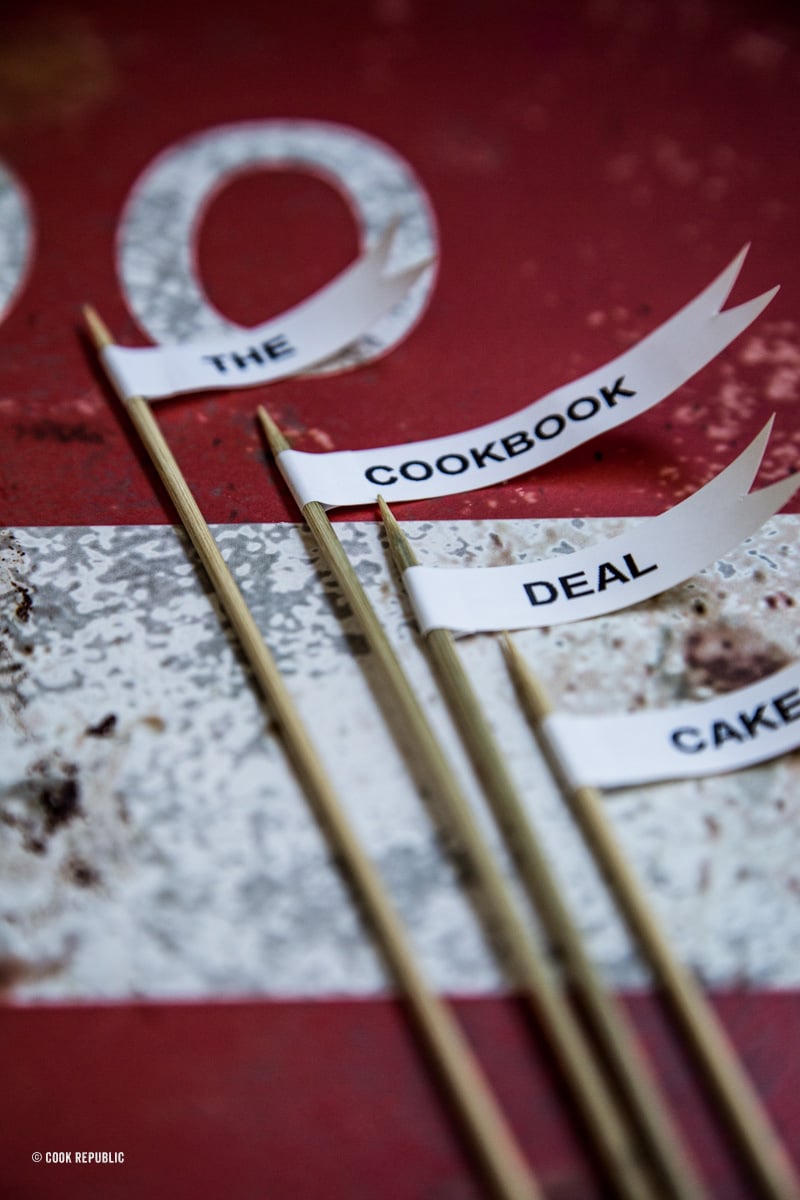 There is a little girl in pigtails. She is six. She has just discovered the magic of reading on her own. It has opened up countless new worlds for her to explore. She jumps in feet first and never wants to come out. Day after day she has adventures with the characters in the books. Night after night she dreams up fantastical worlds and stories of her own. It is then that she discovers the wonder of scribbling her stories on ruled paper with stick figures and trees and stapling them together. Behold! She has just written her first book and there is no stopping her. 
I was that girl. I had a dream. I wanted to write a book that would sit on a shelf, in a bookstore, that someone other than my mum would want to read. A dream that grew and evolved and waited patiently for a moment. A moment that finally came this year. I was approached by a reader of my blog who had posted some pictures of recipes she had tried and loved on her own blog. She asked me if I would like to write a cookbook. Dear awesome Jill Brown! You see Jill was an ex-publisher who had worked with some top publishing houses over the years. She was in talks with Random House Australia to get a book published based on the food and stories on my blog. We started chatting online, met over a cup of coffee and hit it off. Around that time, Cook Republic was announced as the Best Blog In Australia. All hell broke loose.
Over the next few weeks, I met with Nikki Christer (Publishing Director at Random House Australia) and the inspiring Brandon VanOver (Managing Editor at Random House Australia) who were both very enthusiastic about my writing and my photography. And just like that I was offered a book publishing deal to have my first cookbook published by Random House Australia under their cookbook imprint Ebury Australia (
UK Website
) in mid 2014. The girl with the pigtails in me was over the moon!
Nick said "This is the only cookbook I will ever READ!" which was HUGE. He was my rock these past few months, having long discussions about the book and eventually suggesting a title that was PERFECT and for all purposes would be the final title of the book. Gummi Bear suggested really unique and helpful titles for the cookbook. "Mum's Cookbook", "Sneh Roy's Cooking", "My Mum's Cooking Cookbook". He drew me a picture of myself holding a mountain of books with Chicken Curry on the cover. Rivs started observing my massive collection of cookbooks daily and worked on the best spot to display my book. He also proceeded to work out a way to save his pocket money to buy my first cookbook and get it signed by me. He was in shock and overjoyed when I told him, I would just give him a copy and that he didn't need to buy it from me (you would think we never buy him anything and that he has to scrimp and scour to buy his own stuff!!). I could tell they were all excited and thrilled for me!
I am quite gobsmacked actually. You never think something like this will happen to you. Then it does. And it changes everything. The past few months have been terribly agonizing because I couldn't share this with you. But now I can! I am so bad at keeping secrets, but I did good and it nearly drove me absolutely stark raving crazy! I will be writing, cooking, propping, styling, photographing and art directing my first cookbook based on the food, philosophy, mood and stories you see on Cook Republic. To have it published by a prestigious publishing house like Random House that has published books for culinary superstars like Curtis Stone,
Julie Goodwin
,
Nigella Lawson
, Yotam Ottolenghi and Rick Stein both in Australia and on foreign soil is really an honour. I am truly grateful for this wonderful opportunity and looking forward to working with the team at Random House, my designer Trisha Garner and my chief hand holder, producer and confidante Jill Brown. 
The cookbook will have heaps of gorgeous photos of food you will want to make (I promise!) and moments from my personal collection and everyday life in Australia. And it will have recipes that will be fresh, fuss-free and fun - just like on the blog! The book will feature all-new, exciting and hardworking recipes that you could take to work/college or just cook in the comfort of your home to nourish your family and enjoy with friends. And a handful of favourites from the blog. In a few weeks, I will be announcing the title of the book and some other details, but right now I am faced with a MAMMOTH task. Testing recipes, writing, cooking, styling, propping, shooting and nurturing a nearly 250-page baby in JUST OVER A MONTH!!! I never thought I would have so little time, but logistics and circumstances demand that I push this massive baby out in about 40 days, just like kangaroos do (I bet you didn't know that!). And all this while I juggle the boys, the blog, my work and college. So wish me luck and come with me on a journey of delicious food and daily life as I share the makings of my book with you. I promise you, it will be a fun ride that will take you backstage in the realms of cookbook production 🙂