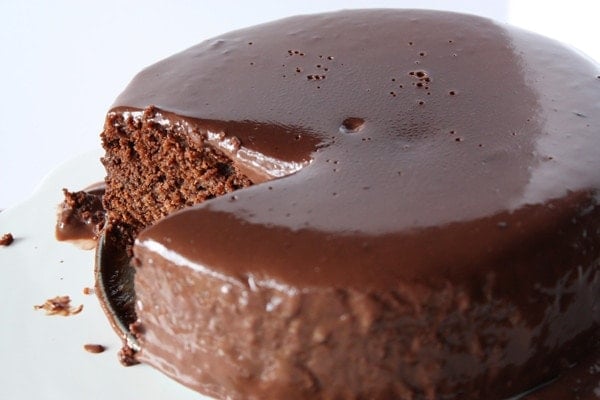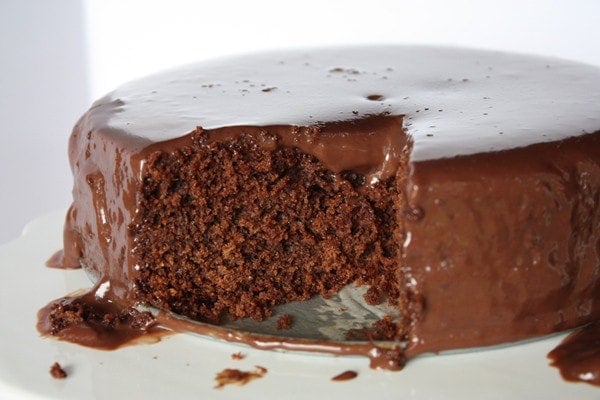 April in my family is a cake heavy month. With four birthdays in the span of 3 weeks, there is so much cake that at the end of it, I vow never to eat cake again. Not for long though, come May and I am already baking well into the winter months. Every few months, we have a serious hankering for good chocolate cake and I always turn to my trusted Donna Hay Heirloom Chocolate Cake recipe. This time around I was feeling really adventurous and after Heidi's Basic Chocolate Cake recipe started doing the rounds on the internet, I knew it was time to go wholemeal. I have never baked a cake with wholemeal flour, so I was essentially running blind. I have created recipes out of thin air before, judging the quantity of ingredients and the ingredients themselves as I went along. But it has never been so much fun. I replaced plain flour with wholemeal flour, the milk with light evaporated milk, the full cream in the ganache with light pouring cream and the caster sugar with demerara sugar. The cake that resulted out of the marriage of these adventurous ingredients was the best fudgy mudcake I have ever had. And it was so simple, I could've cried.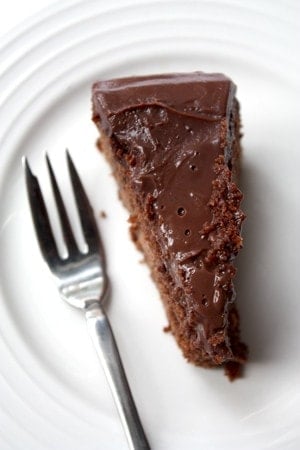 Hungry For More Recipes? Subscribe to my newsletter. Check out Facebook, Instagram and Pinterest to see everything I share! And if you love cooking and new cookbooks, join my free Cooking Club on Facebook!
Ingredients
For The Cake

2

cups

wholemeal flour

2

tbsp

baking powder

4

tbsp

cocoa powder

2

cups

demerara sugar

1

cup

light evaporated milk

250

butter

,

softened

3

eggs

1

tsp

vanilla extract

1

tsp

coffee liqueur essence [optional]

For The Ganache

300

ml

light pouring cream

300

g

dark couverture chocolate
Instructions
Preheat oven to 180C. Grease and line an 8 inch round springform pan with baking paper.

Combine all ingredients in a large bowl. Blend with an electric blender for 5-8 minutes until creamy and fluffy. Pour mixture into prepared pan and bake for approximately 45 minutes until a skewer inserted in the center comes out clean. Cool in pan.

While the cake is baking, heat pouring cream in a heavy-bottomed saucepan till it starts bubbling on low heat. Add the chocolate and stir continuously for about 5 minutes till the ganache is glossy and smooth. Cool in the saucepan. Pour over cooled cake. Cover frosted cake pan with aluminum foil and chill for an hour before serving. This helps the ganache to set.
Notes
If you don't have access to coffee liqueur or essence, use 1 teaspoon instant coffee mixed in 1 teaspoon water.
Substituting wholemeal flour - For plain flour, just substitute directly for the wholemeal flour. If using self-raising flour, reduce baking powder to 1 teaspoon.
Did you make my recipe?
I'd love to hear how you went! Tag me on Instagram @cookrepublic