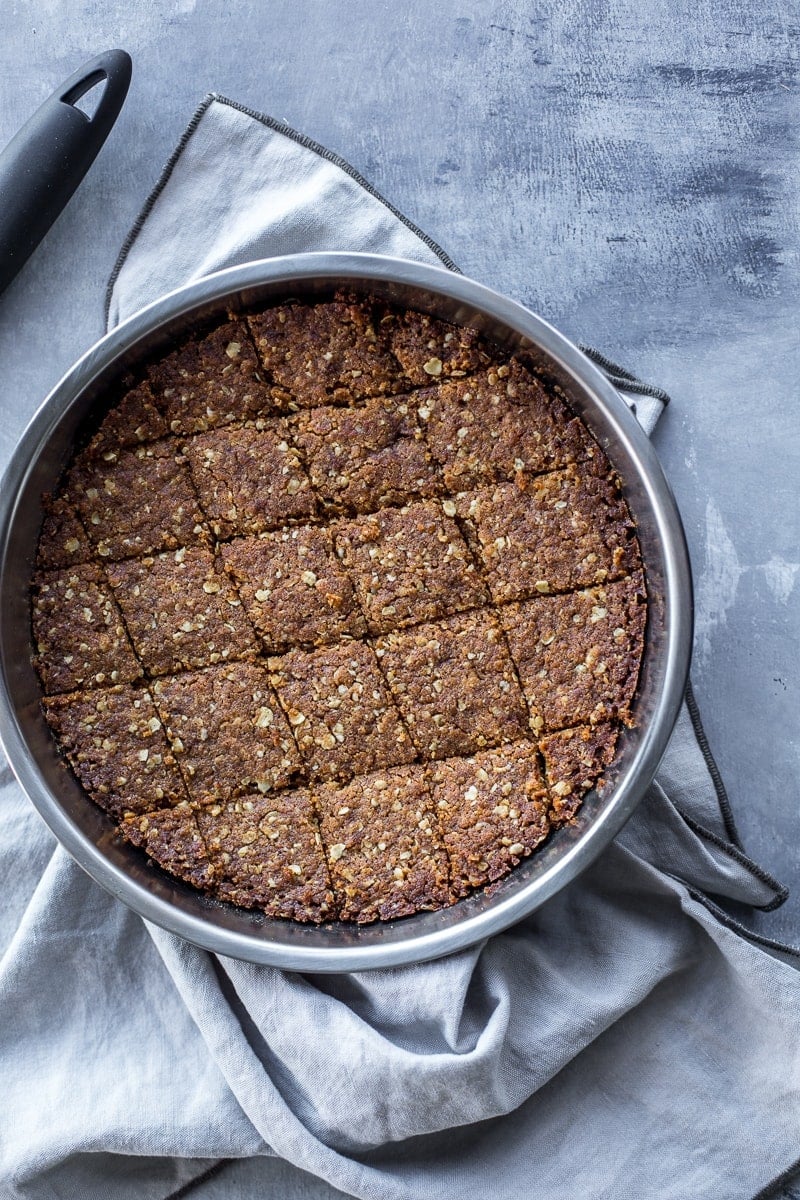 Last week I was buried under work deadlines, a weekend project and my once-a-year bout of sickness (a nasty cold this time around which was remedied with essential oils, lots of chamomile tea, bowls of hearty turmeric and veg stew and watching Gilmore Girls on Netflix much to my own surprise). A week later, I felt renewed and thankful that my colds are a once a year occurrence and don't create a big fuss.
Today, I am back to sharing a brand new recipe. A simple one this time that I bake quite often for the boys after school in that half-hour window when I know they are on their way back. 4-Ingredient Basic Flapjacks that take about 5 minutes to put together and only 20 minutes to bake. Buttery oats and crisp caramel flavours, warm from the oven is just what you need after school.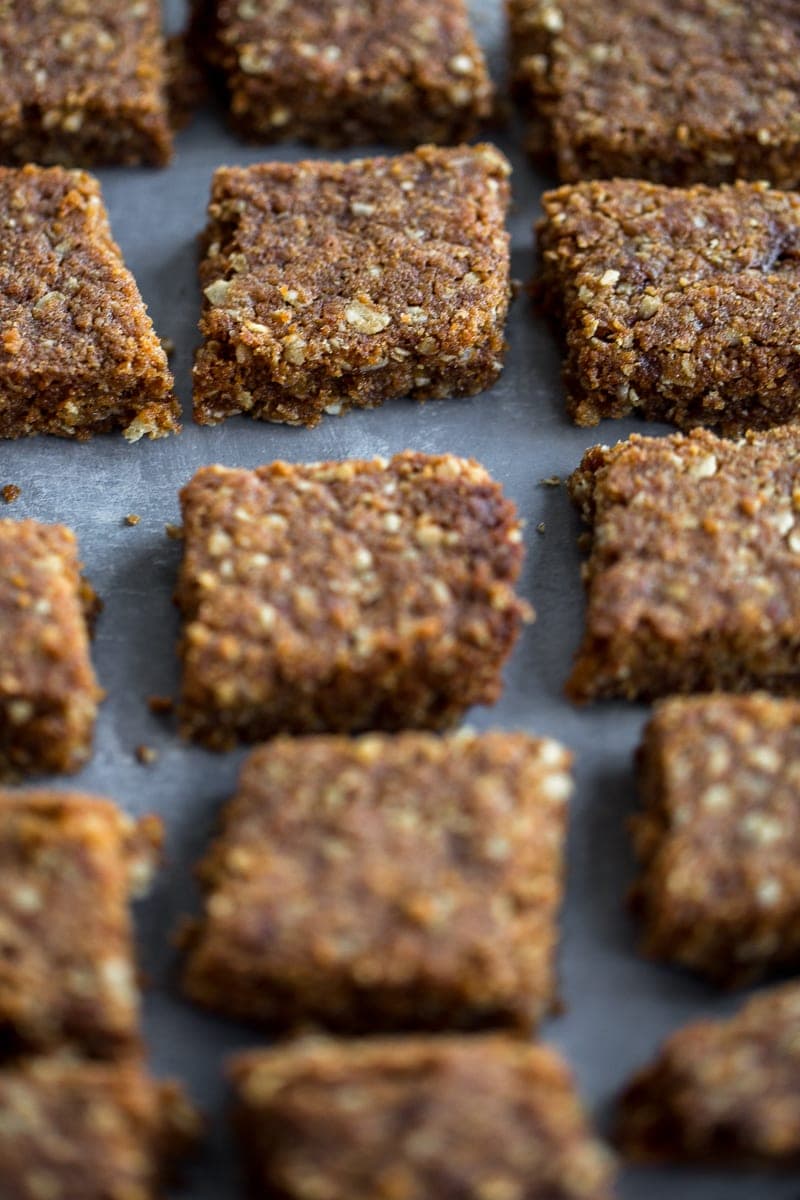 My mum used to make a version of this recipe for us which didn't require baking. Ghee was used instead of butter and the flour was slow roasted in the ghee in a large frying pan on slow heat. The sugar was added at the end and the batter was laid out in a tray and allowed to set. A more modern version of that recipe, these basic flapjacks are easily dressed up with nuts, dried fruit or frozen berries if you desire something with a bit more oomph. Personally, I like them like this - minimal.
The salt is important to balance the sweetness, hence the use of salted butter. If you are using regular butter, then just add a pinch of salt to the recipe. I have a little 8-inch round shallow steel tray that I bake these in. A cake pan will work just fine. The recipe is easily doubled too. I have baked a vegan version of these where I have substituted the butter with cocoa butter. That version is quite lovely too.
If you bake this and love it, I would love to hear your feedback and rating in the comments below. Hope you enjoy it and don't forget to share your flapjacks with me on Instagram by tagging #cookrepublic. Thanks my lovely friends. x
Recipe
Hungry For More Recipes? Subscribe to my newsletter. Check out Facebook, Instagram and Pinterest to see everything I share! And if you love cooking and new cookbooks, join my free Cooking Club on Facebook!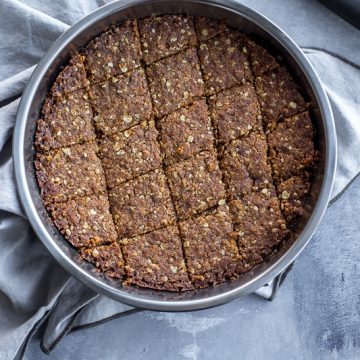 Ingredients
150

g

salted butter

125

g

rapadura sugar

150

g

wholemeal spelt flour

50

g

instant quick oats
Instructions
Pre-heat oven to 200°C convention (180°C fan forced/convection).

Place butter and sugar in a small heavy bottomed saucepan on medium heat. Stir and cook for a couple of minutes until butter has melted. Remove from heat.

Place flour and oats in a medium bowl. Pour butter mixture over the flour mixture. Mix well with a wooden spoon.

Grease an 8-inch round shallow baking tin with melted butter. Spoon the flapjack batter into the prepared tin. Spread gently with the back of a metal spoon, pressing down and smoothening the top.

Bake in the pre-heated oven for 16-18 minutes (watch and make sure the slice is golden and the edges are starting to turn a darker brown). Remove from the oven and allow to cool in the tin for 10 minutes (the slice will be very soft when it comes out of the oven but will harden up after 10-15 minutes of cooling at room temperature).

Slice the flapjacks while the batter is still a bit warm. Cool completely and store in an air-tight container in a cool part of your kitchen for up to 5 days.
Notes
Make It Vegan - Use Cocoa Butter instead of regular butter.
Did you make my recipe?
I'd love to hear how you went! Tag me on Instagram @cookrepublic