At a party for Noodles who is my friend Esther's youngest, I had a blueberry cake that was utterly moist and delightful. Shame on me for not realizing the key ingredient that made it so different until someone mentioned it out loud. It was cream cheese. It was not dense like a cheesecake and not dry or crumbly like a regular cake. It was just perfect.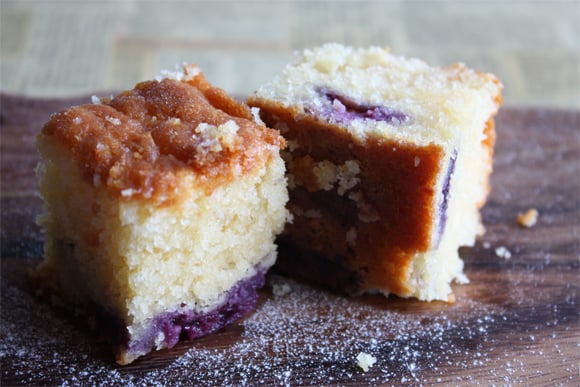 You can imagine what googling "blueberry" and "cream cheese" would have resulted in. Yep, Blueberry Cheesecake! There were some recipes for blueberry cream cheese pound cake that called for yellow cake mix. I wanted to make it from scratch because I wanted a recipe that I could use over and over again by just changing the fruit to whatever was in season.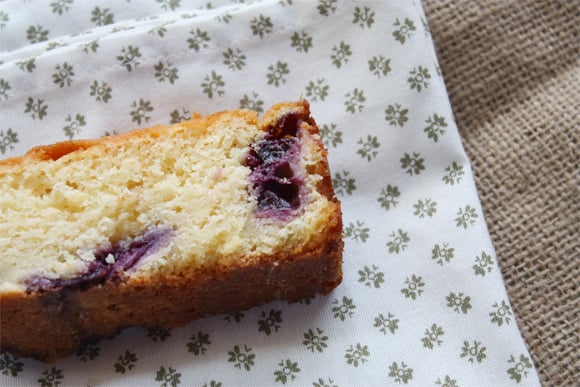 I use Philadelphia cream cheese. So I hopped on to their website and managed to find exactly what I was looking for after browsing through some great recipes (I am now very eager to try out some of their sweet and savoury recipes). This recipe uses both butter and cream cheese to create a cake that is a cross between a butter cake and a cheesecake. Can you say YUM? And it is definitely a keeper. I am trying this with cherries next.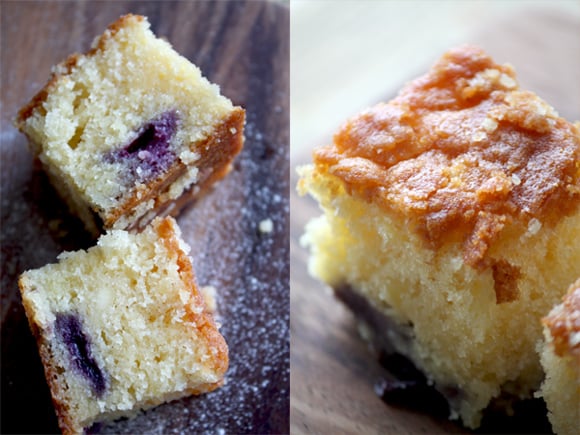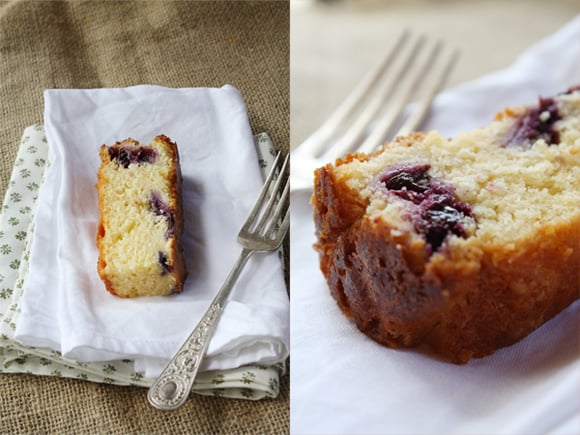 [print_this]
recipe
BLUEBERRY CREAM CHEESE BUTTER CAKE
Preparation Time - 20 minutes | Baking Time - 1 hour 25 minutes | Makes - 1 large cake and 1 small loaf cake to serve a total of 12-15
Ingredients
1 1/2 cups caster sugar
1 teaspoon vanilla extract
150g blueberries, fresh or frozen
2 1/4 cups self-raising flour, sifted
250g butter, softened
250g tub PHILADELPHIA Cream Cheese
1/3 cup milk
3 eggs

Method
Preheat the oven to 160°C. Grease and line a square 20cm cake tin with baking paper. Also grease and line a small loaf pan with baking paper.
Beat butter, sugar and vanilla in an electric mixer until light and fluffy. Beat in eggs one at a time until fluffy. Add the cream cheese and milk. Beat until smooth.
Add the flour, beat briefly until mixed. Fold in the blueberries with a light hand. Spoon 3/4 of the cake batter into the square tin and 1/4 of the cake batter into the loaf pan.
Bake the square pan in the pre-heated oven for approximately 50 minutes until a skewer in the middle comes out clean. Bake the loaf pan for approximately 35 minutes.
Dust cooled cakes with icing sugar. (We devoured most of the square cake for dessert and put the loaf cake in the freezer as a treat for a lazy I-don't-feel-like-baking day)
[/print_this]
*Update*
I have baked this cake twice since. With blueberries again and then with cherries. Turns out perfect everytime, by just replacing the fruit for the exact quantity. A definite keeper!