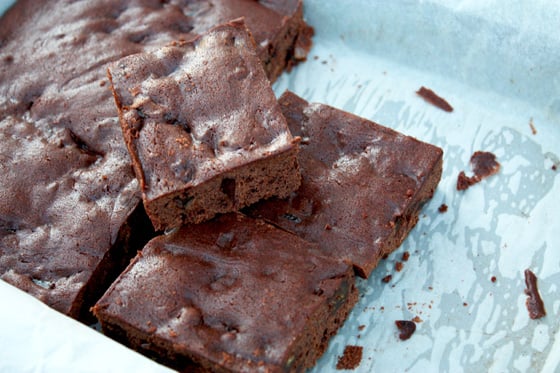 These days everyone wants Bill Granger in their kitchen proclaims Sydney morning Herald. And I don't blame them. This widely known Aussie chef has grown and matured into this masterful writer and creator of recipes that are starting to look healthier, wholesome and very interesting over the years. Bill learnt to cook at home in a dometic environment and hence his take on recipes is homemade indeed. The food he writes about is everyday stuff that you would whip up for your family. His latest book Feed Me Now is a wonderful resource of easy to make and healthy options. I have been trying out a couple of recipes from this lovely cookbook. Today i am sharing a sweet recipe from the pages. I call it Chocolate And Date Fudge Brownies. I accidentally doubled the quantity of baking powder and it was so fudgy and dense. I have made two batches in the past week alone. It is quite light because the sweetness comes from dates, keeping the sugar content less and goes down well with a delicious cup of frothy, creamy coffee.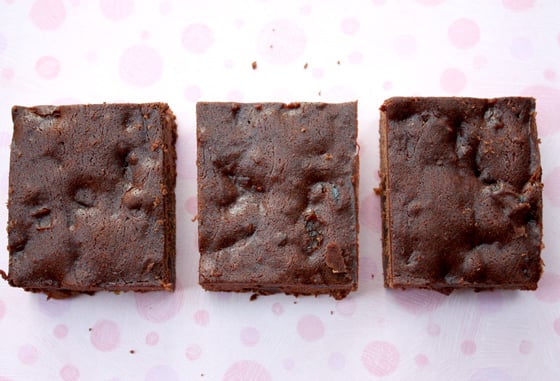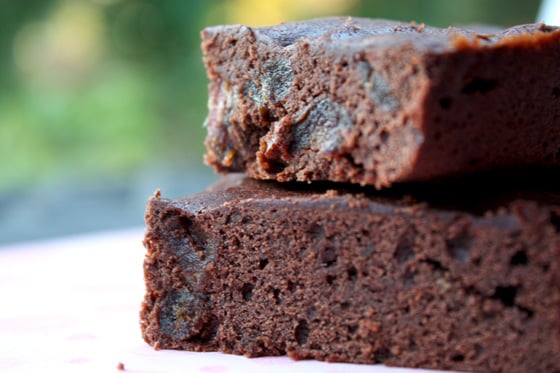 CHOCOLATE AND DATE FUDGE BROWNIES
[Preparation Time 10 minutes/ Baking Time 20 minutes/ Makes 20]
Ingredients
140g unsalted butter
140g pitted dates, finely chopped
60g good quality cocoa powder
90g plain flour
2 tsp baking powder
90g brown sugar
3 medium eggs
1 tsp vanilla extract
Method
Preheat the oven to 160oC. Lightly grease a lamington pan and line it with baking paper. Set aside.
Melt butter in a heavy bottomed saucepan over low heat. Remove from heat, add dates and set aside.
In a large bowl sift flour, cocoa powder and baking powder. Add the eggs, extract and sugar. Whisk with a hand blender till smooth. Add the butter and dates. Whisk for another minute.
Pour into the prepared pan and bake for 20 minutes. Allow to cool in the pan before slicing and serving warm with ice cream.