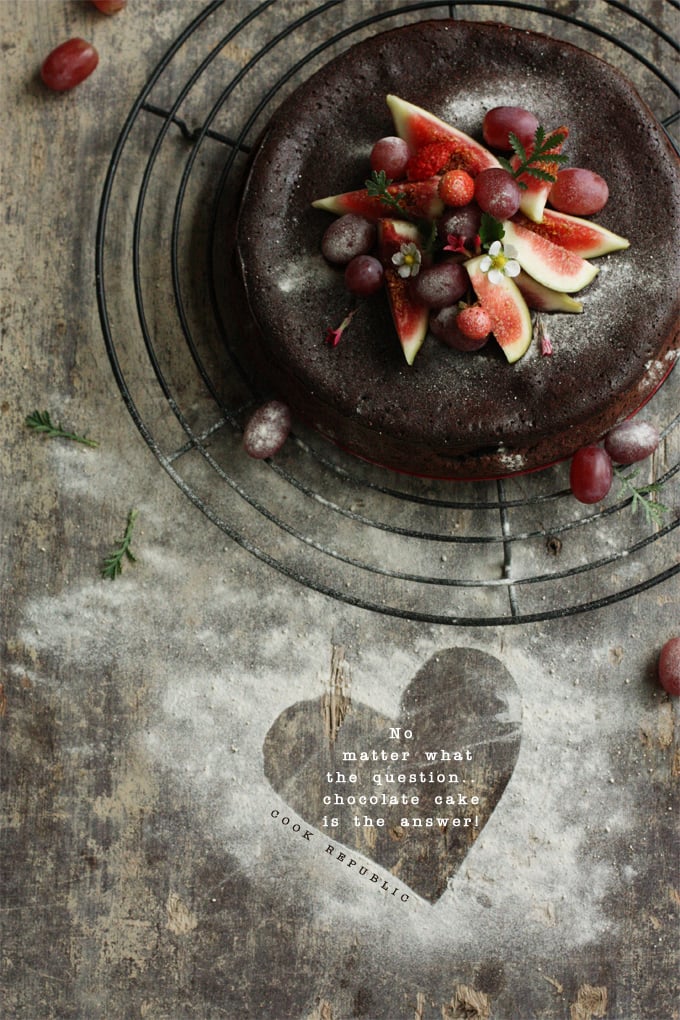 This is virtually my first cake of the year. Barring a banana bread, I took a sabbatical from baking cakes. And I feel rejuvenated. A little chocolate in the kitchen is almost a requirement come Valentine's Day. This chocolate fudge cake is different. It is probably the healthiest chocolate cake you will eat - almost! It is enriched with the goodness of rice bran oil, a favourite baking ingredient of mine. It has very little sugar for it's size. The lack of sweetness is compensated with sweet fruit and a dusting of icing sugar. I suppose a good dollop of sweet whipped cream would make it really indulgent as well. It really is a brownie masquerading as a cake. Brownie in the form of a cake? Why not!
Sending you all love this Valentine's Day! Enjoy the gazillion photos I took of the cake.
xx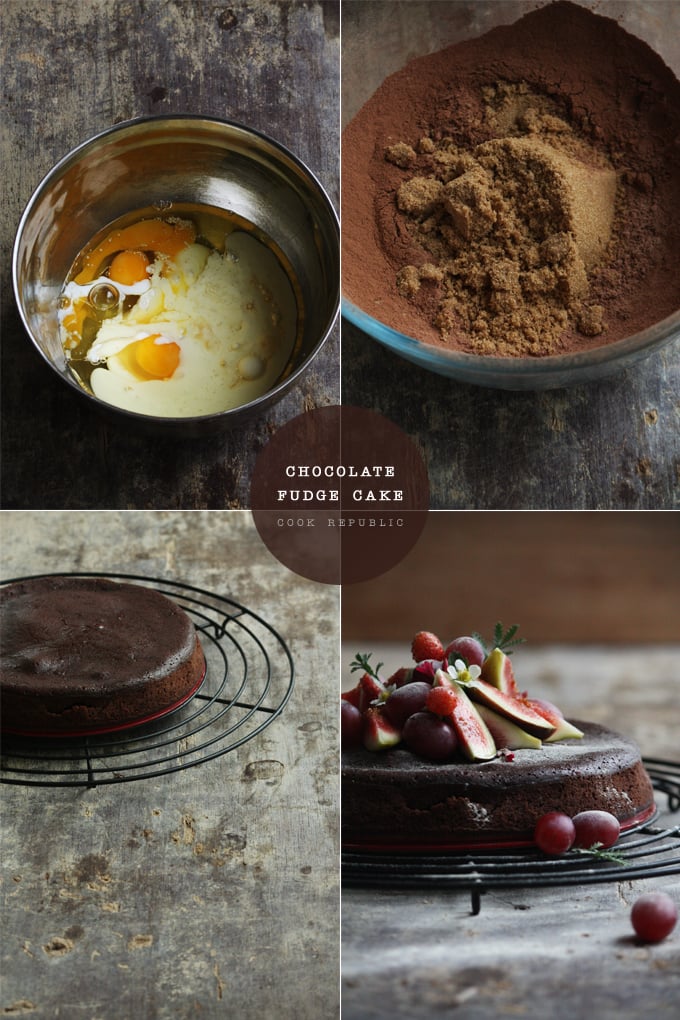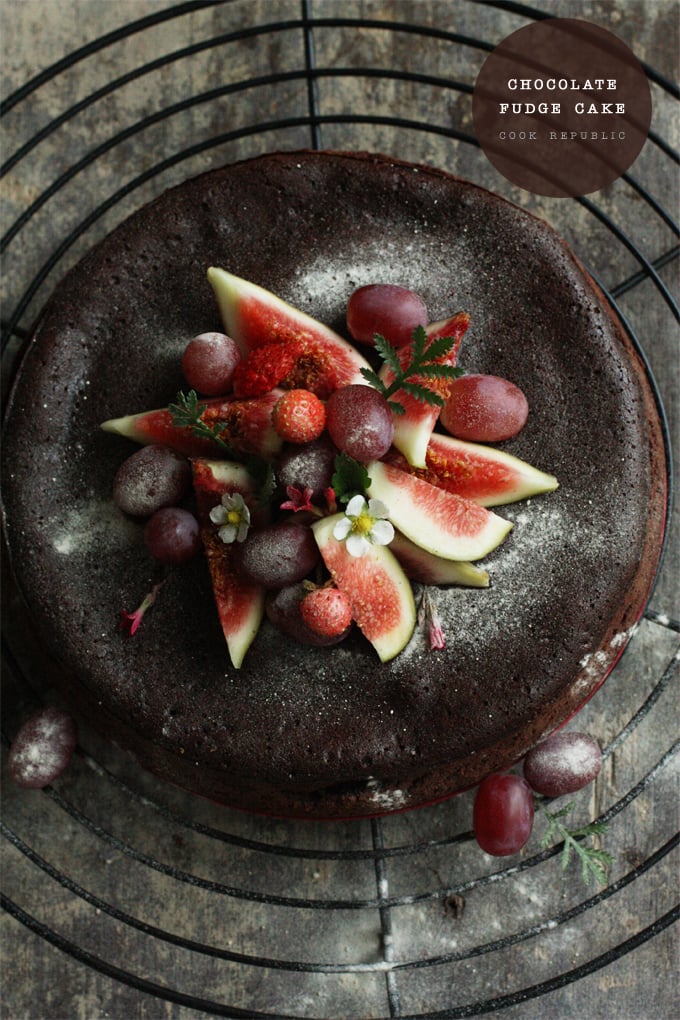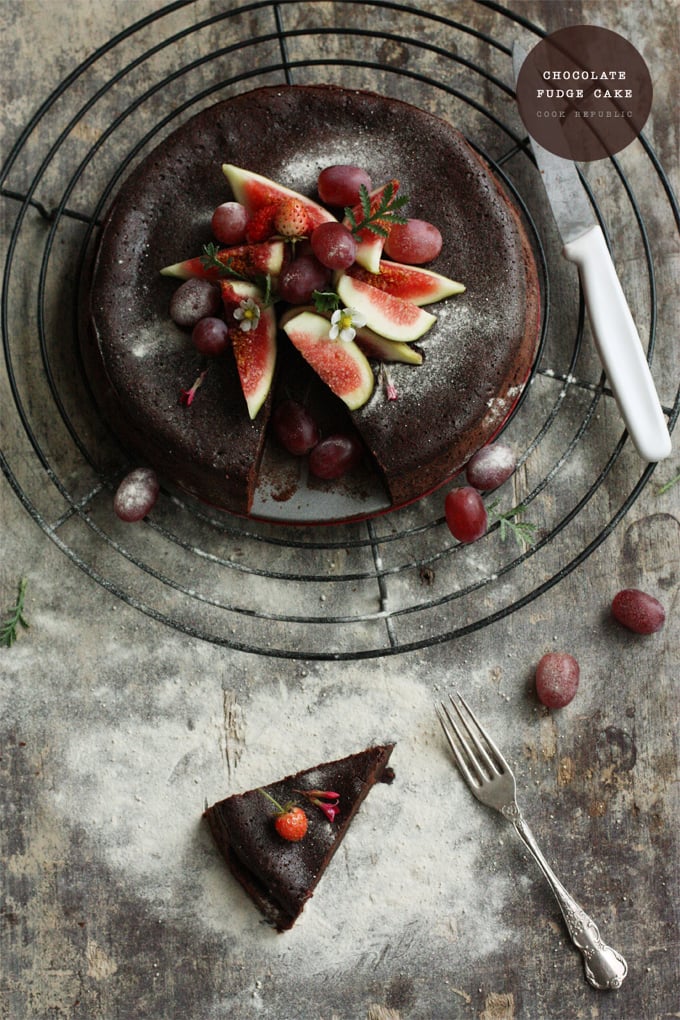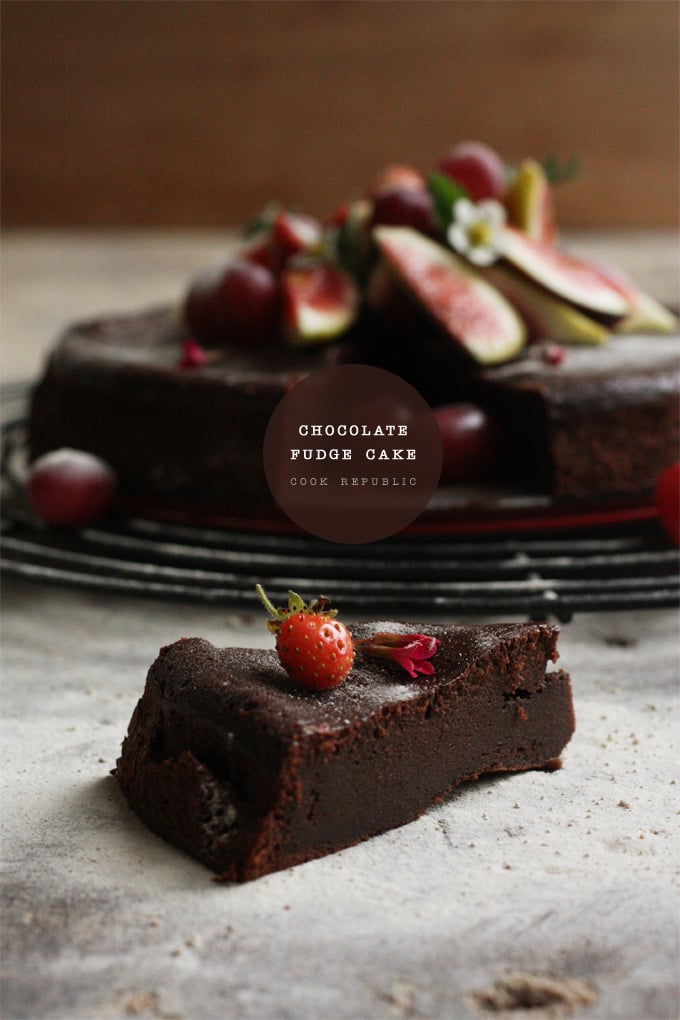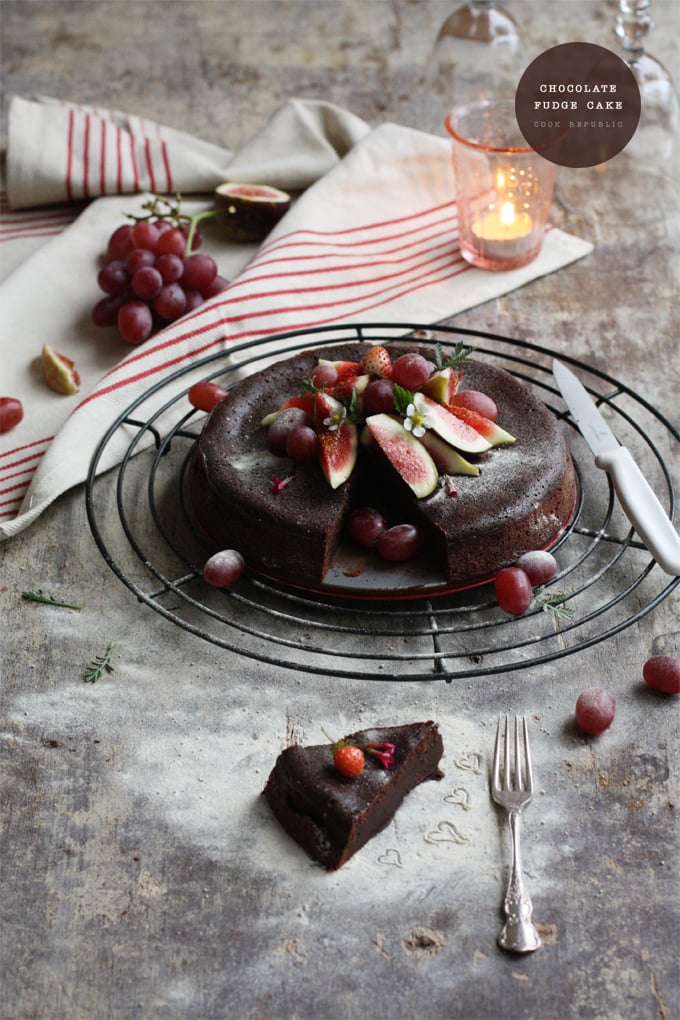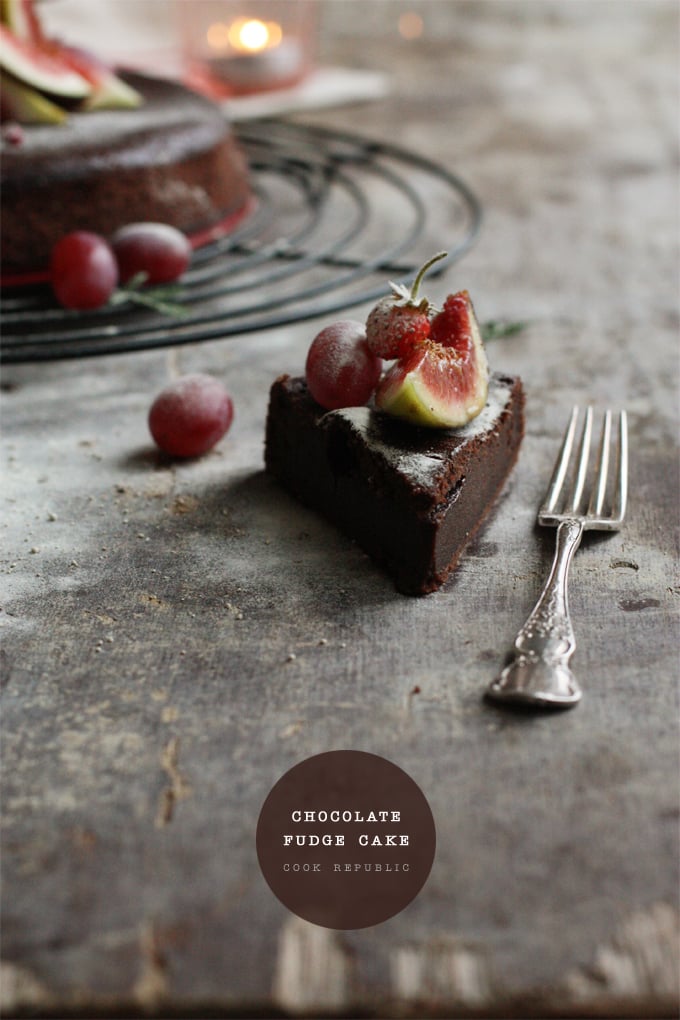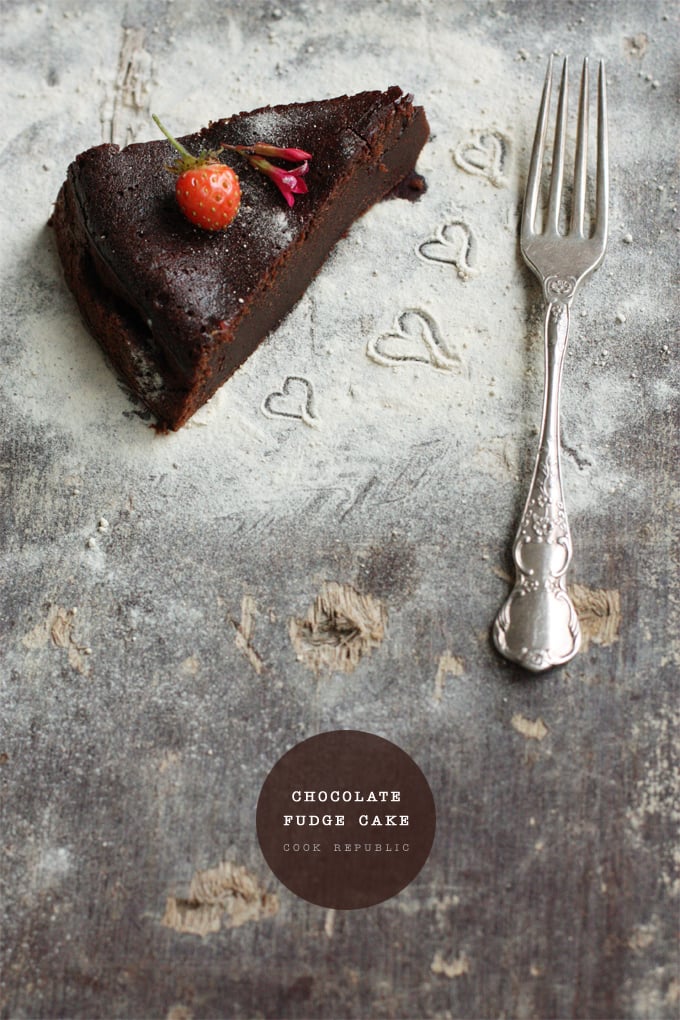 [print_this]
CHOCOLATE FUDGE CAKE
A light smooth as silk chocolate fudge cake baked with low sugar and the goodness of rice bran oil. Dress it up with seasonal fruit, powdered sugar and fresh cream for an elegant dessert.
Makes - To Serve 6 to 8
Ingredients
3/4 cup plain flour
1/2 teaspoon baking powder
5 tablespoons dark cocoa powder
1 cup brown sugar
3/4 cup buttermilk
3 eggs
1/3 cup rice bran oil
1 tablespoon vanilla extract
fresh figs and red grapes to garnish
icing sugar for dusting
Method
Preheat oven to 160C (325F).
Sift flour, baking powder and cocoa powder into a large bowl. Add sugar. Mix.
In a separate bowl whisk together eggs, buttermilk, vanilla extract and oil with an electric beater until the mixture is smooth.
Add the wet mixture to the dry mixture and beat until smooth for about a minute.
Line a 20cm round cake tin with baking paper. Pour cake mixture into the prepared tin and bake in the pre-heated oven for 40 minutes until just firm.
Remove the cake from the oven and cool completely in the tin. Decorate with fresh seasonal fruit and dust with icing sugar before serving.
[/print_this]