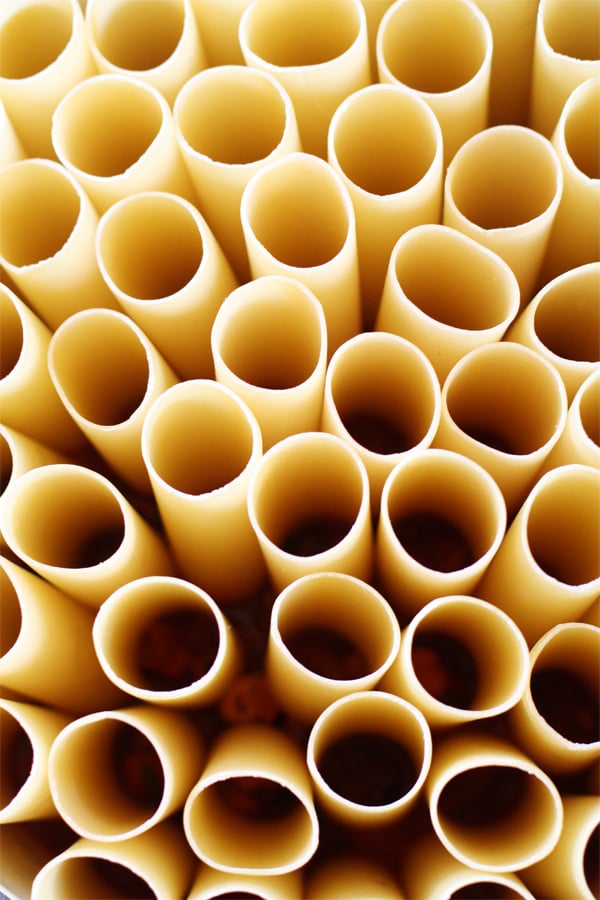 Christmas lunch should be a certified course at a stress management school. It tests nerves and is probably up there with planning a wedding or having a baby. Well, maybe I am being a tad overly dramatic. But if you think about it, the Christmas lunch has all the hallmarks of a life changing event like planning weeks in advance, organising, shopping, preparing, cleaning, presenting and maintaining social obligations while doing all that. At the end of which you feel spent, exhausted, overwhelmed and thankful that you don't have to do it again. At least not for another year.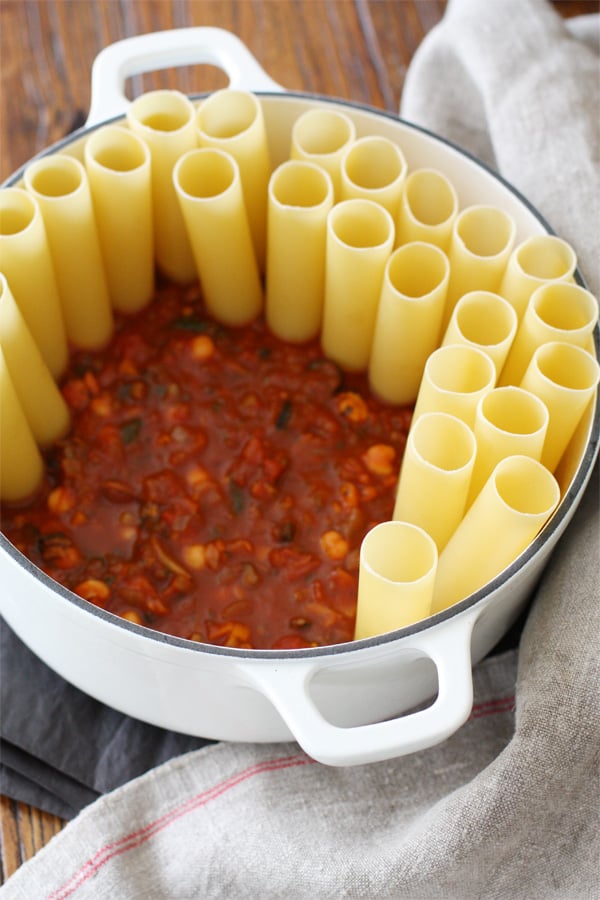 This is the first year that I am doing a Christmas lunch and a dinner. The dinner was a week ago and went quite well. One of the dishes I cooked for the dinner has rooted so deeply in my heart that not only am I making it again for Christmas lunch but I think this one has the potential to become a family tradition here on. It is called the Christmas Honeycomb Cannelloni. Doesn't it have such a festive ring to it?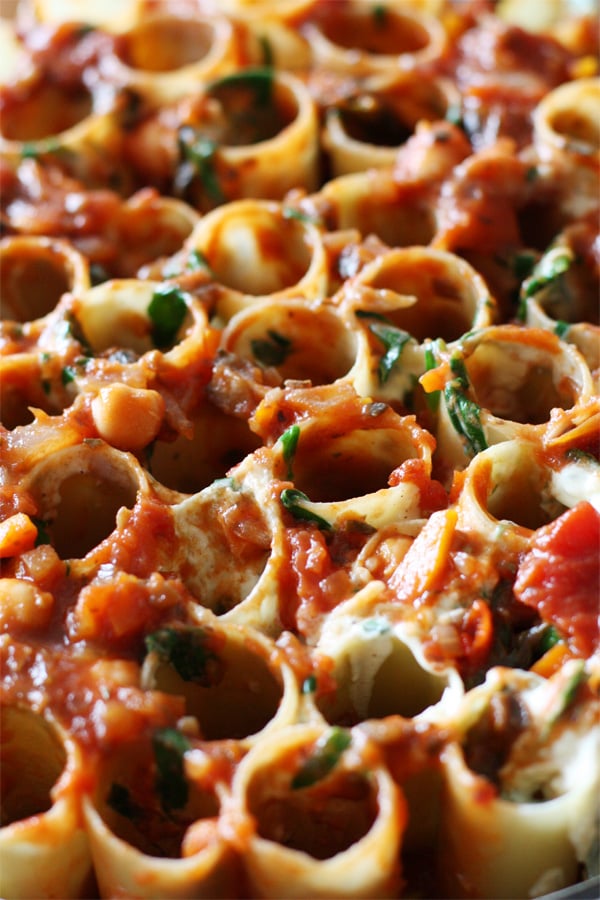 This is a very special dish. It needs your undivided attention for an hour and then you can put it away for a couple of hours and forget all about it. All you need to then do is put it in the oven to bake for 30 minutes before you want to serve it. It is vegetarian and is a main dish. How many Christmas mains can boast of that? It easily serves 10 people too.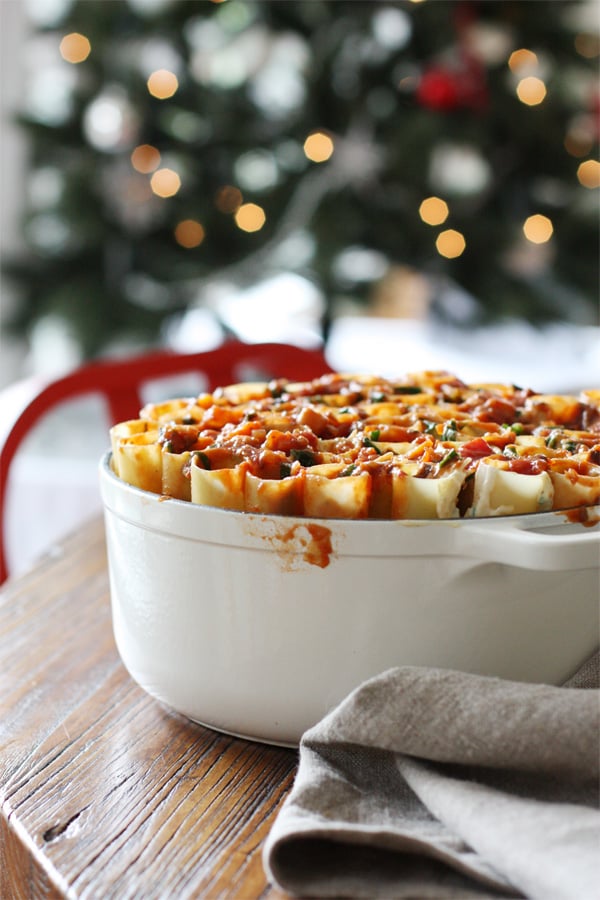 I made this dish up as I went along with it. So bear with me. The Christmas honeycomb cannelloni is based on the lasagne concept but instead of layering horizontally, you layer vertically. You can use mince meat, go meatless and fill it up with veggies and legumes. It can truly become your signature dish. I am making this again Christmas morning for our yearly special Christmas lunch. What will you be cooking for Christmas?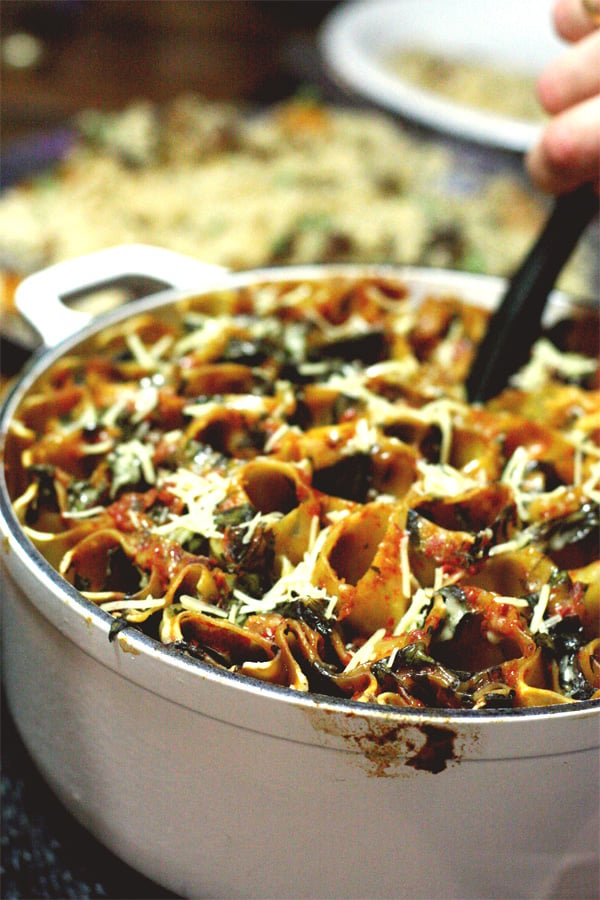 Wish you and yours a very merry, safe Christmas!! Eat, drink and don't forget to say Ho! Ho! Ho!
Hungry For More Recipes? Subscribe to my newsletter. Check out Facebook, Instagram and Pinterest to see everything I share! And if you love cooking and new cookbooks, join my free Cooking Club on Facebook!
Ingredients
500

g-600g cannelloni tubes

for the red sauce

2

X 400g cans chickpeas

,

drained

2

X 400g cans diced tomatoes

1

X 400g jar pasta sauce of your choice

,

I used Portobello mushroom and garlic

2

red onions

,

finely chopped

2

carrots

,

finely chopped

250

g

button mushrooms

,

finely chopped

1/4

cup

sliced black olives

1

cinnamon quill

2

dried red chillies

2

garlic cloves

,

finely chopped

1/4

cup

red wine

small bunch of fresh rosemary

,

leaves chopped

few sprigs of thyme

handful of oregano leaves

,

chopped

handful of basil leaves

,

torn

salt to taste

freshly ground black pepper

2

tablespoons

olive oil

1

bay leaf

for the white sauce

500

g

English spinach

1/4

teaspoon

ground nutmeg

300

ml

light pouring cream

400

ml

sour cream

1 1/4

cup

freshly grated parmesan

grated zest of 1 lemon

juice of half a lemon

salt to taste

freshly ground black pepper

1

teaspoon

oil

for the topping

1/4

cup

freshly grated parmesan cheese

few sprigs of fresh rosemary
Instructions
To make the red sauce

Heat oil on medium in a large casserole. Add the bay leaf, cinnamon twill, red chilli, garlic and onion. Sauté for a few minutes until onions are tender. Add carrots, mushroom, chickpeas, olives, rosemary, oregano, thyme and basil. Sauté for 5 minutes, mixing constantly with a wooden spoon. Reduce heat to low. Add the canned tomatoes, pasta sauce and red wine. Season with salt and pepper. Cover and simmer on low for 25 minutes, stirring occasionally to ensure that the sauce doesn't stick to the bottom. You may at this point add 1/4 or 1/2 cup of water to get the right consistency (slightly loose but still thick pasta sauce consistency). After 25 minutes, remove from heat and set aside. Pick out the red chill and bay leaf. Discard. Pick also the cinnamon quill and reserve for assembling later.

To make the white sauce

Wash and pat dry spinach leaves. Chop them finely. In a large frying pan, heat oil on medium and add spinach. Toss spinach around for a couple of minutes until leaves start wilting and look glazed. Remove from heat. Season with nutmeg. Place in a large bowl. Add cream, sour cream and parmesan. Add lemon rind, lemon juice, salt and pepper. Mix well. Set aside.

To assemble

Preheat oven to 180C. Take a large 23cm wide and at least 12cm deep ovenproof casserole pan. Grease the insides with a light oil spray or melted butter. Add half the red sauce. Stand cannelloni upright in the sauce, making sure the tubes are next to each other and quite snug. Press down gently to make sure they are touching the base of the pan.

Spoon in half the white spinach sauce over, around and into the tubes. Sprinkle over some parmesan. Spoon over the remaining red sauce around, into and over the tubes. Repeat with the white spinach sauce. With the palm of your hand, gently push the cannelloni tubes further down into the pan. Top with the remaining parmesan and rosemary sprigs. Insert the cinnamon quill next to one of the cannelloni tubes. Cover the pan and rest for at least 30 minutes (this helps to soak up some sauce into the pasta tubes, making them soft).

When ready to bake, place in pre-heated oven for 30 minutes. Bake covered until browned and cooked on top. Serve hot with a chunky basil pesto and salad greens.
Did you make my recipe?
I'd love to hear how you went! Tag me on Instagram @cookrepublic