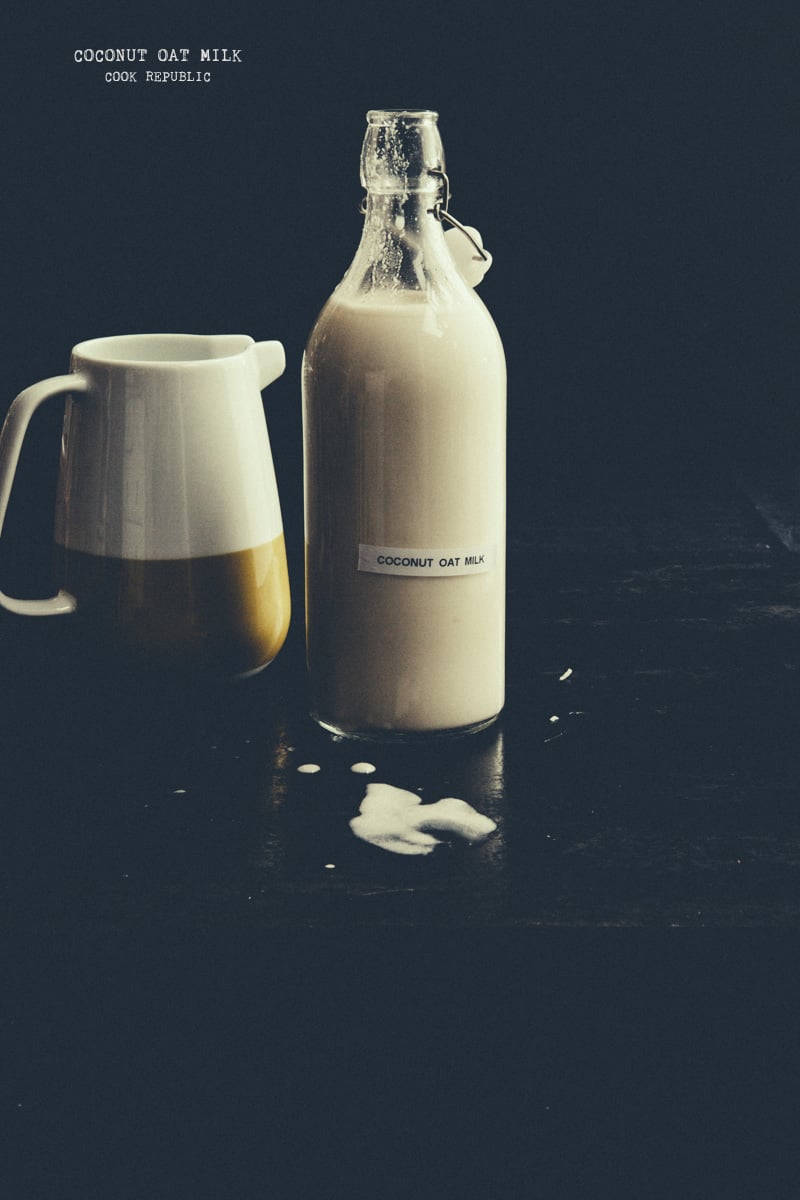 Necessity is the mother of invention. I used to hear that phrase a lot as a child. It started dissipating as I grew up. I wonder why. Maybe it was because times changed and the convenience and affordability of modern life ensured that we didn't have to work very hard to get something. I believe I had forgotten all about that phrase until this morning when a situation arose. And my necessity gave rise to an invention of sorts.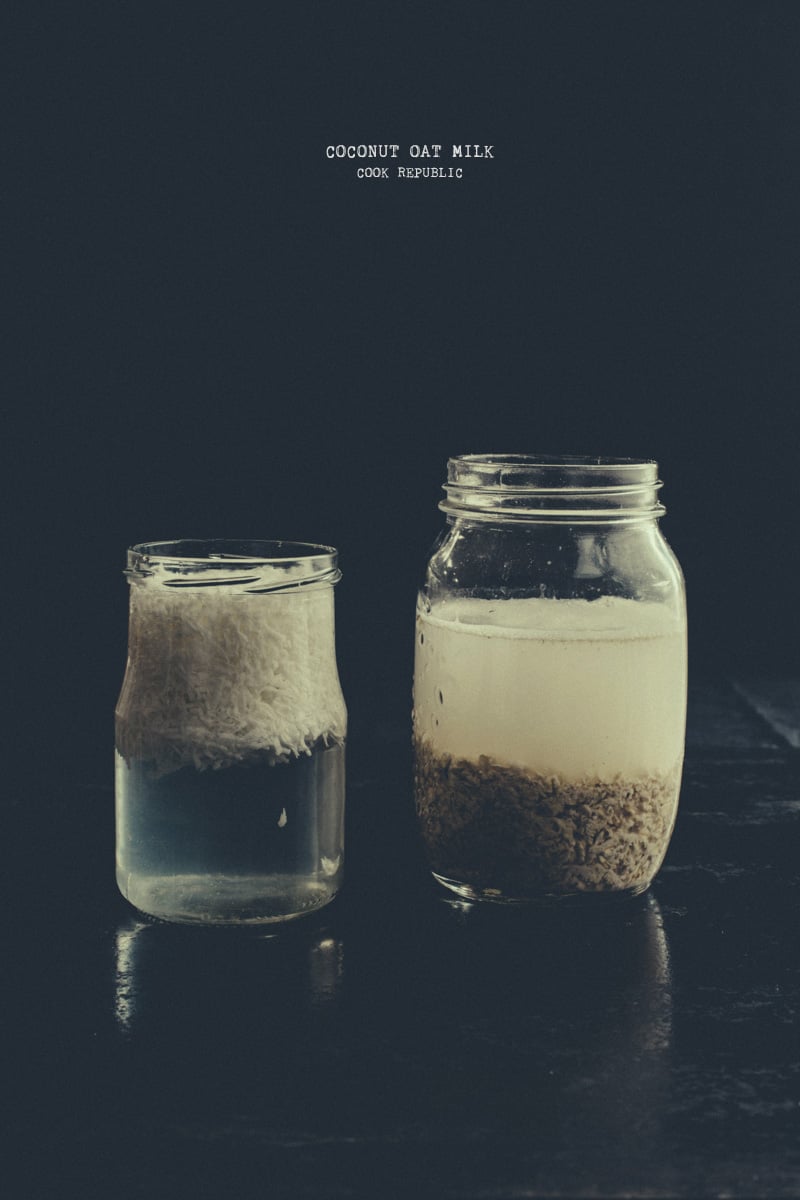 As usual there was a flurry of manic activity early this morning. School hats and jumpers flying everywhere, toasts popping out of the toaster, books being stuffed in bags, spoons clinking on bowls as cereal happily swirled in milk and me yelling (not with anger mind you!) to make sure everyone and their bits and bobs got safely tucked into the car before we headed out. When I got back home a mere five minutes later, I was really looking forward to having my bowl of cereal and a cup of tea. But I discovered that all the milk was gone. I didn't want to head out to the shops and I didn't want soy milk today (because we had soy milk). I can be very adamant and fussy sometimes because it makes for an interesting life. So I made my own milk.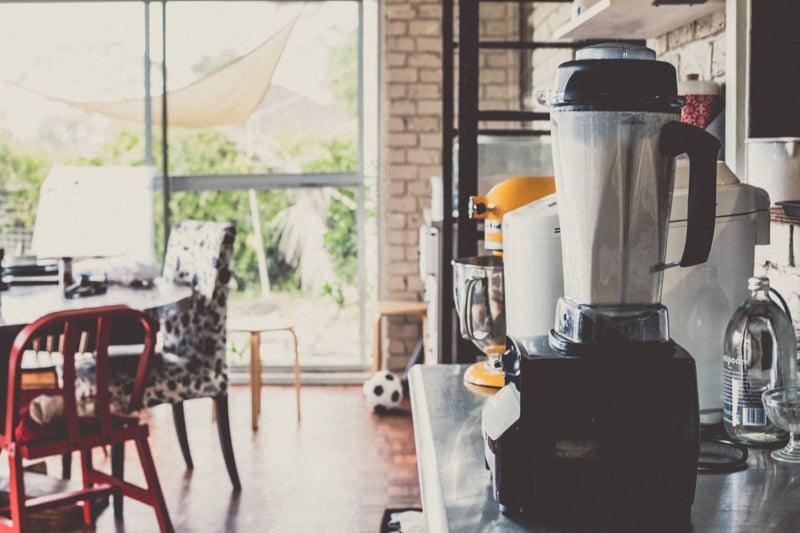 An hour and half later after pottering around filming and photographing the entire process, I sat down to a delicious bowl of my favourite breakfast cereal swimming in homemade coconut oat milk sweetened with maple syrup and topped with fresh strawberries. It was nearly lunch time, but it was worth it. The actual milk takes only about 30 minutes to make. I will still need to head out to buy regular milk because alas, it is quite impossible to recreate cow milk all by yourself with nothing but chickens in the backyard. But the point is Necessity is really the mother of invention when you want it to be. Have you scoffed modern amenities in the face and let necessity lead you to an invention lately?
Have a good weekend! xx
S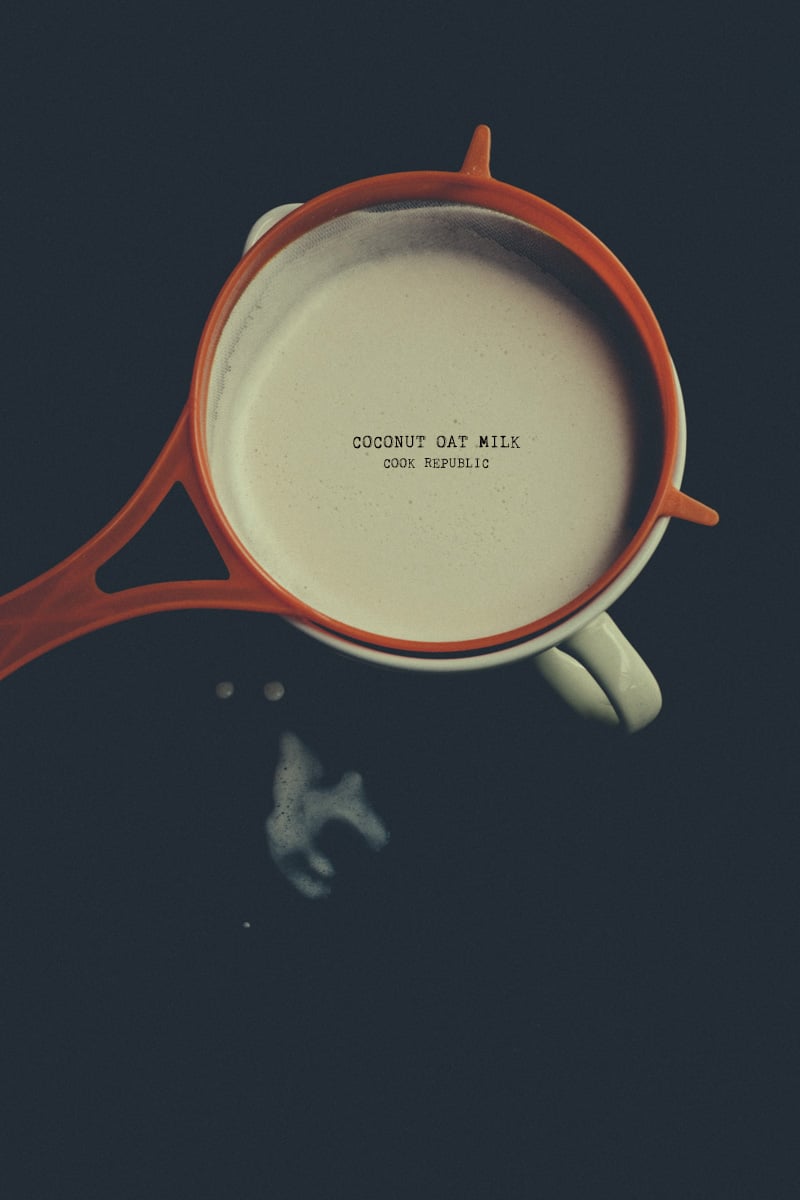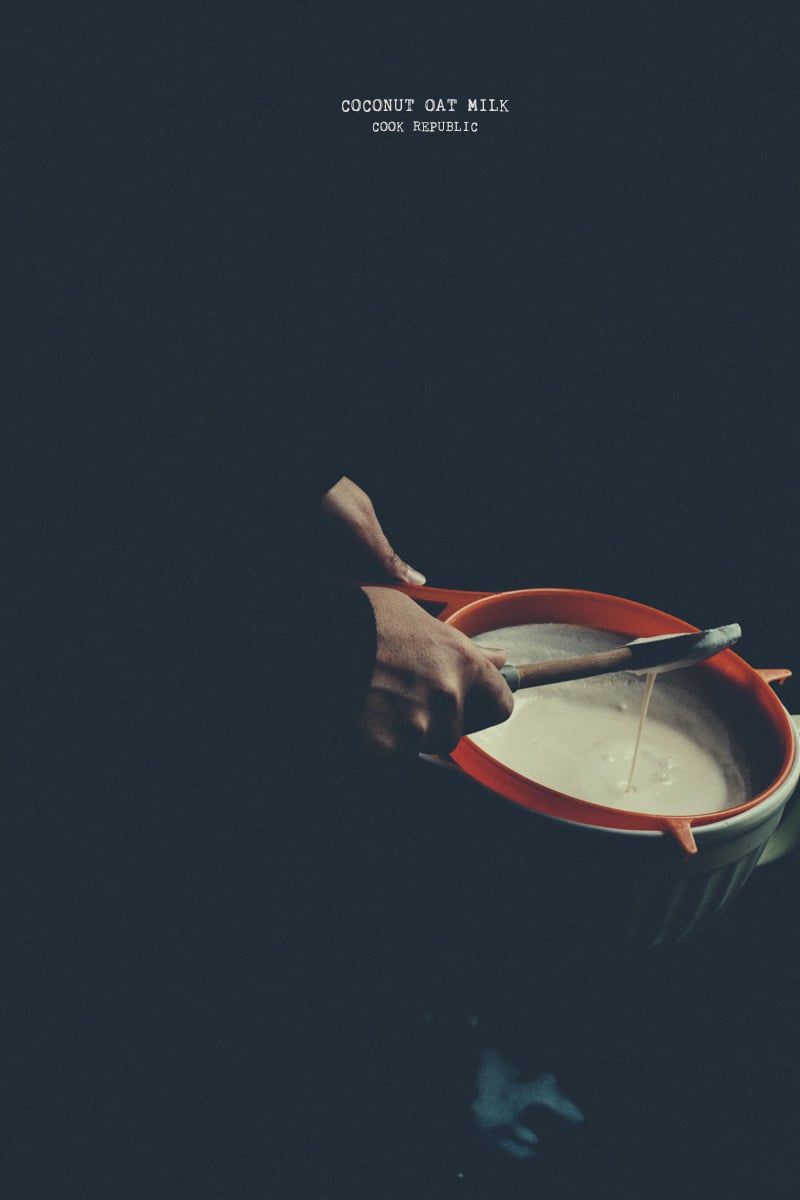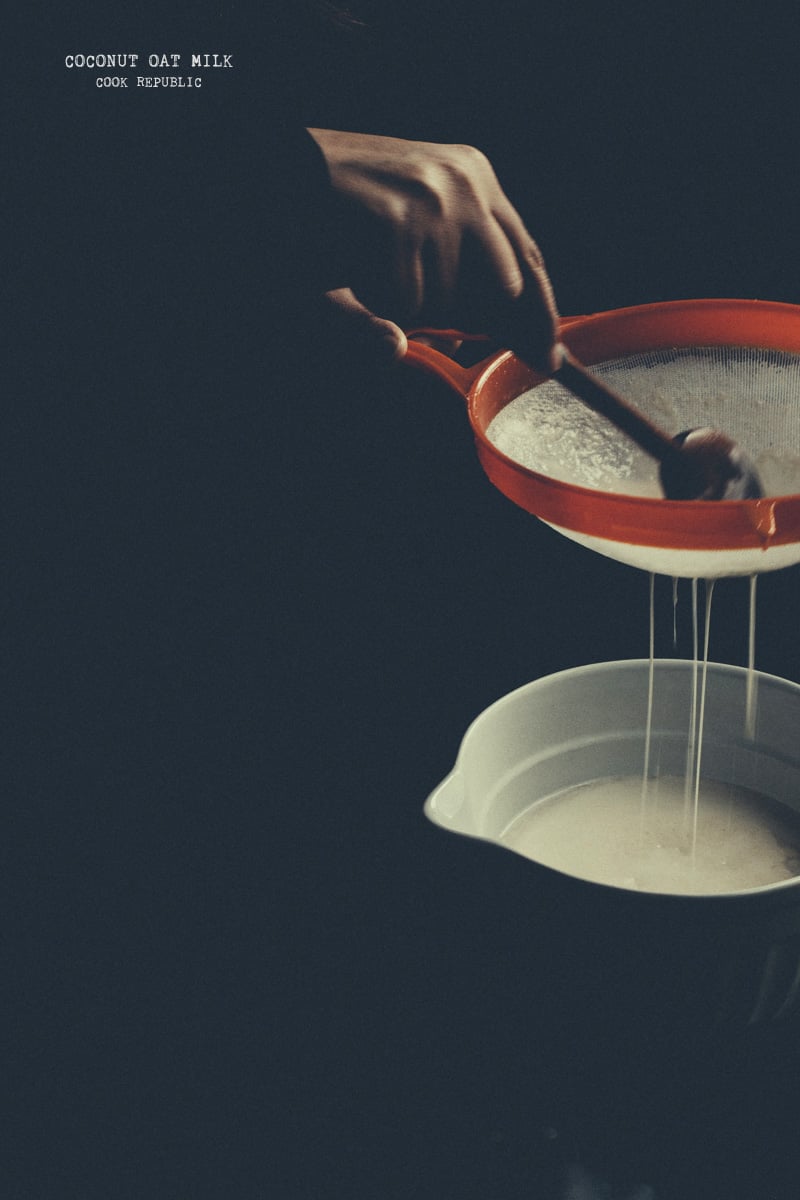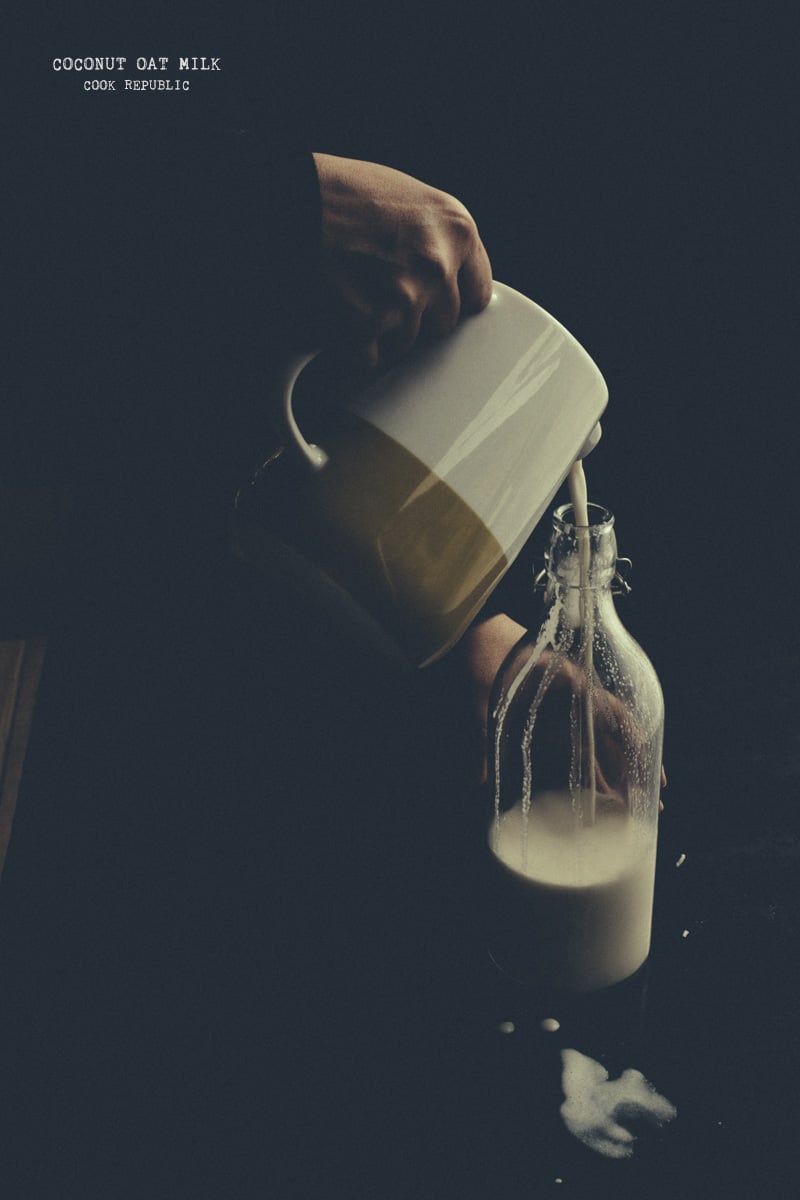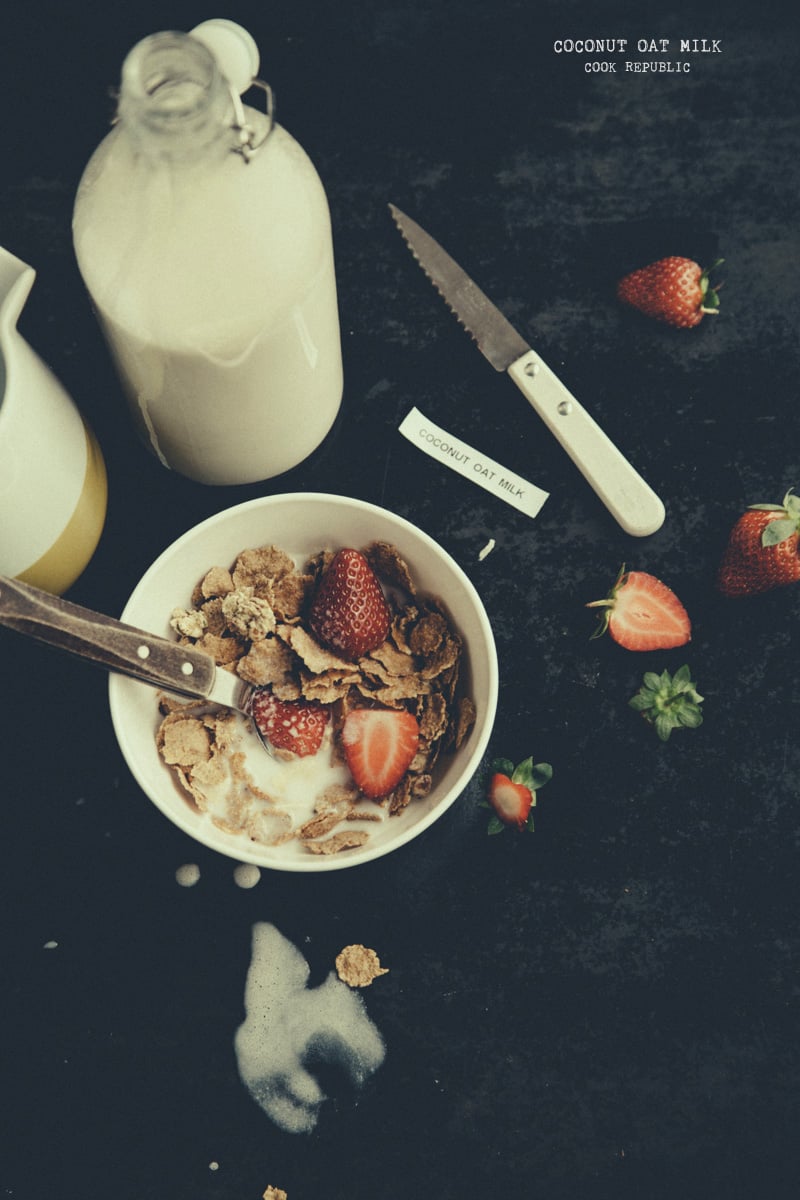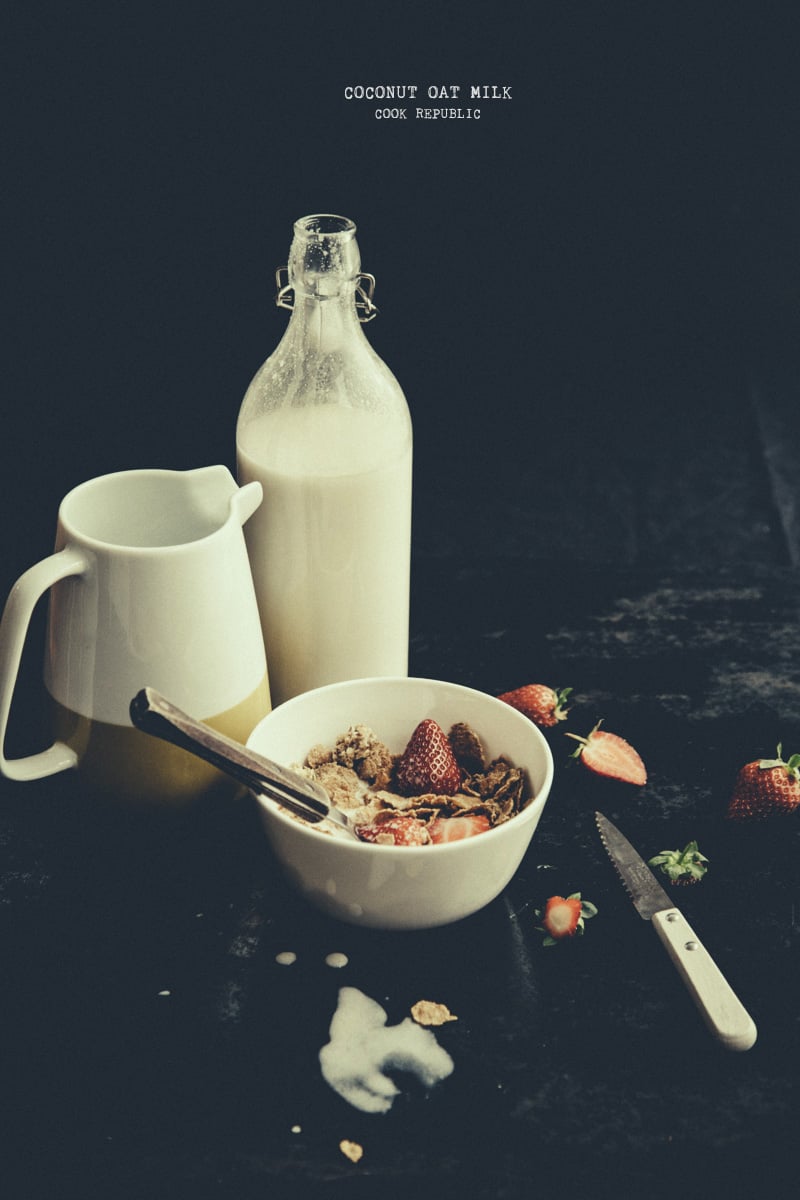 ** recipe updated - May 29, 2017 **
Hungry For More Recipes? Subscribe to my newsletter. Check out Facebook, Instagram and Pinterest to see everything I share! And if you love cooking and new cookbooks, join my free Cooking Club on Facebook!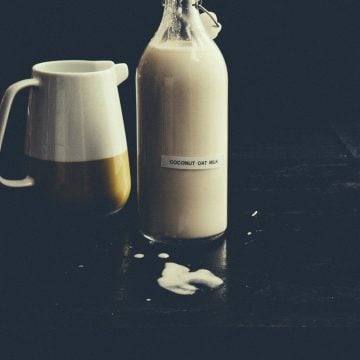 COCONUT OAT MILK
A beautiful breakfast milk made in under half an hour pairs coconut and oat for a creamy, sweet and natural treat.
Print Recipe
Rate / Comment
Ingredients
1

cup

rolled oats

1

cup

shredded coconut

,

dry

6

cups

water

1/4

teaspoon

salt

3

tablespoons

maple syrup
Instructions
Soak oats and coconut in 3 cups of water each in separate jars for 15 minutes. Drain and rinse the oats. Add fresh water (3 cups) to the oat jar.

Combine soaked oats, coconut and all the water in the jug of a blender (I used my Vitamix) and process until very smooth for a few minutes.

Using a very fine sieve, strain the milk.

At this point you can add salt and maple syrup to the strained milk. Stir well.

Store in a tall glass bottle for 2-3 days in the fridge.
Notes
To avoid getting slimy milk, rinse the oats after soaking before blending them with fresh water.
You can omit the salt and sweetener if you prefer a more natural taste. Alternatively you can use Stevia or any other sweetener you prefer.
If you omit the maple syrup, you can even use it in your curries.
You can use this milk with your favourite cereal or to make puddings, smoothies and milkshakes.
This recipe makes just over a litre in quantity.
Did you make my recipe?
I'd love to hear how you went! Tag me on Instagram @cookrepublic