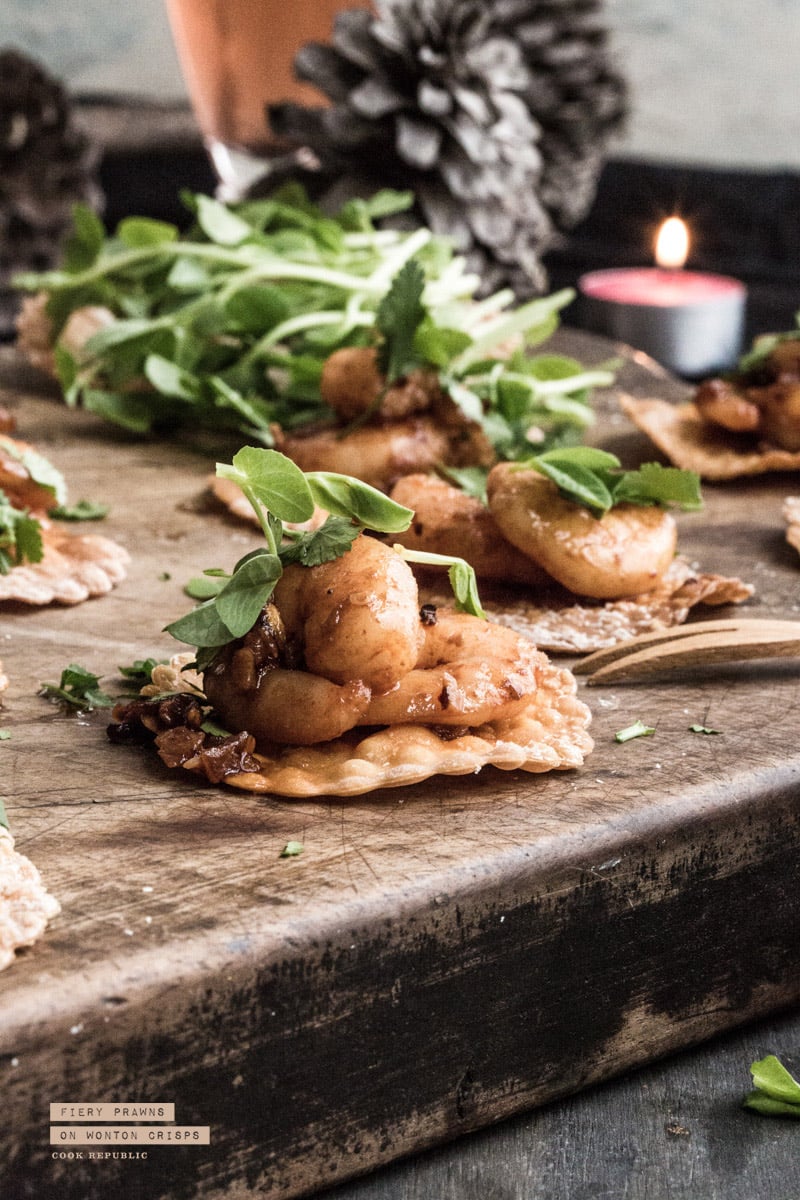 We had a dark and wet dungeon in the middle of our vegetable and fruit market in the little lake suburb I lived in back in India. At least, that is what I thought it was when I was a little girl nimbly climbing down the massive wet stone steps into what seemed like a dark and very smelly (and noisy) space. To a seemingly unassuming and harried adult (like my dad), it was simply the fish market.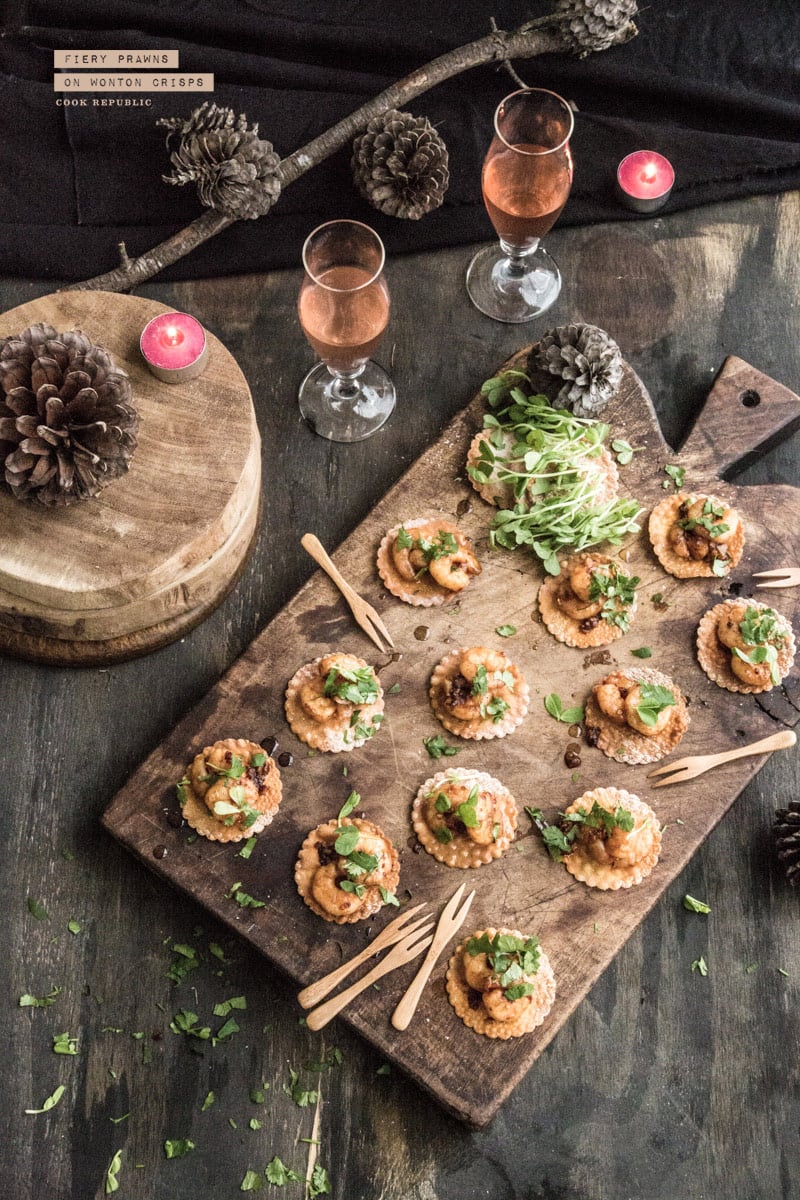 One of our favourite things to buy (besides the Bombay duck which was actually a fish!) was prawns. They only sold shrimps. Once cleaned and peeled, they were practically the size of plump soaked chickpeas. And the masala stir-fry my mum made with them after laboriously cleaning them all afternoon was absolutely delicious.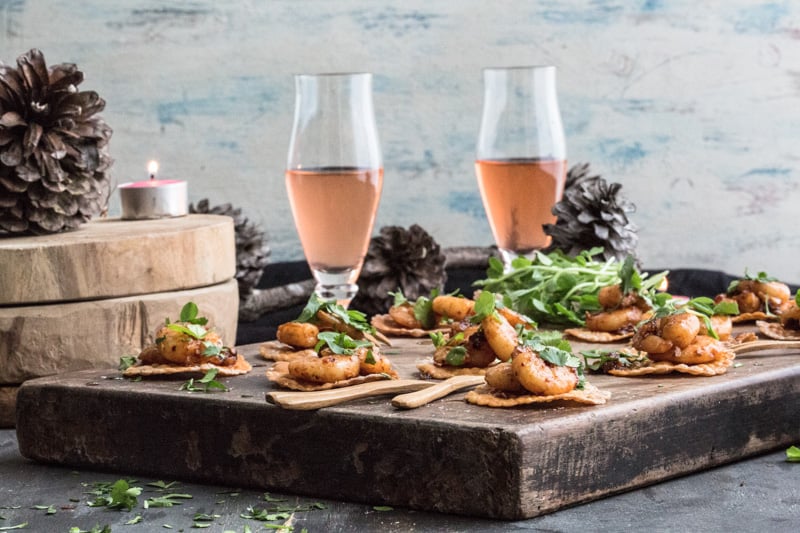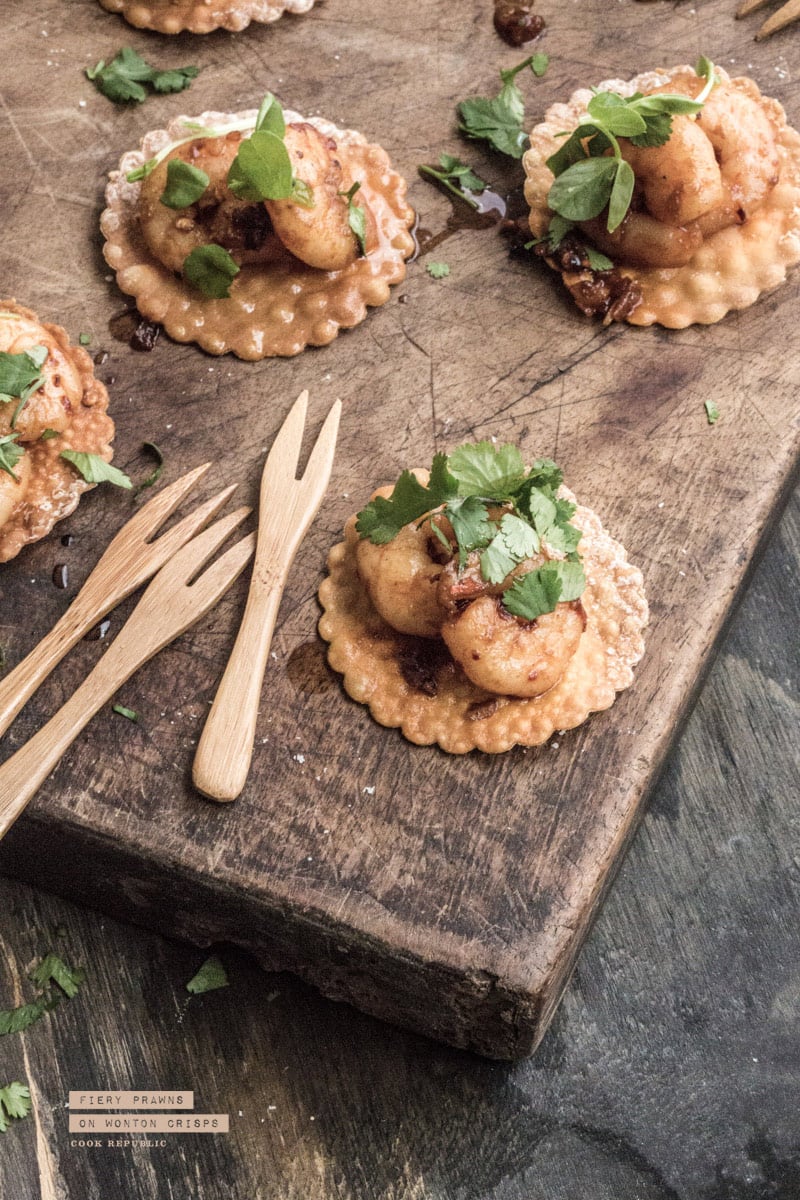 When I buy frozen cooked and peeled prawns for my canapés, it reminds me of those tiny crustaceans I used to love when I was little. Tiny cooked and peeled prawns are so versatile and you can do so much, so quickly with them. For ELLE magazine's Christmas issue, I made these gorgeous spicy prawn canapés on crisp oven baked discs made from wonton skins. This is a very progressive recipe. You could make the crisps and store them in an air-tight container for a couple of days. You could top the crisps with a chicken, tofu or chopped up veggie mix tossed in the same spicy sauce for a great variation. Or you could go with plump chickpeas for a lovely protein packed topping. So many possibilities.
The other recipes I created for the feature were Petit Matcha Teacakes (so moist and scrumptious!) and the Very Festive Punch (a real stunner!). Enjoy the eye candy and have a great day. x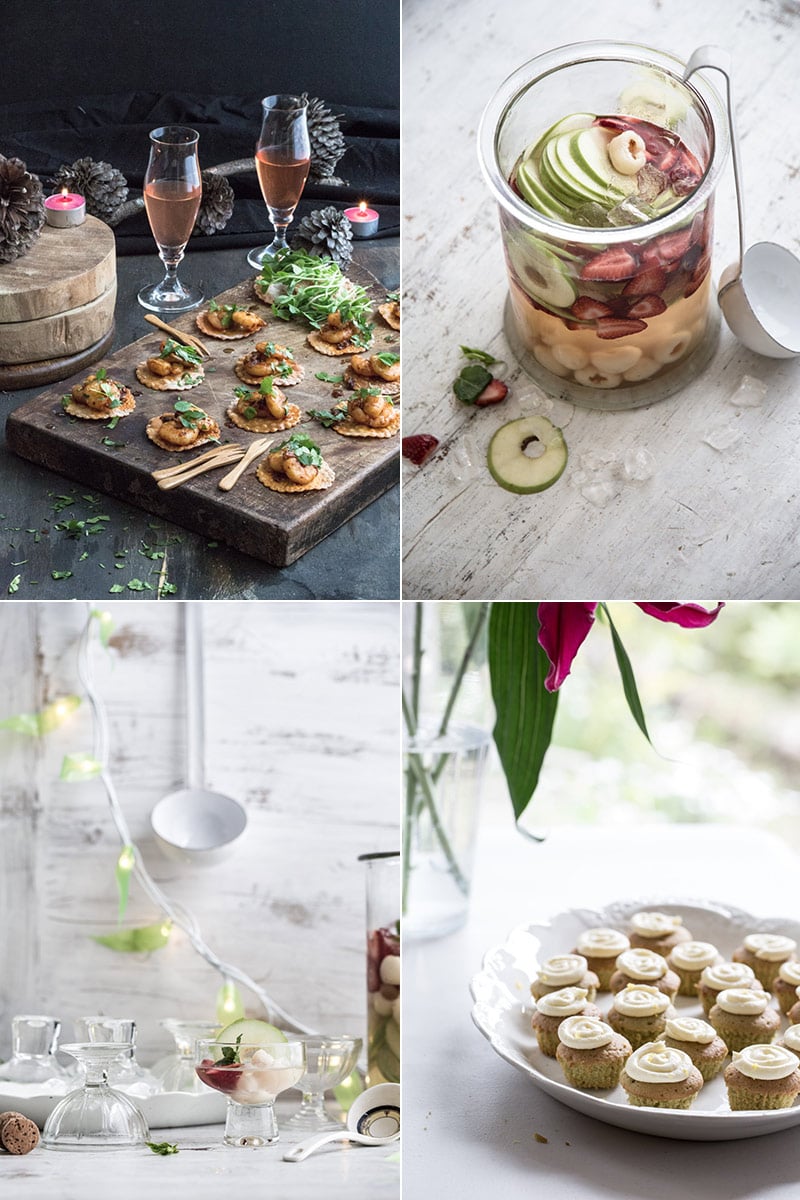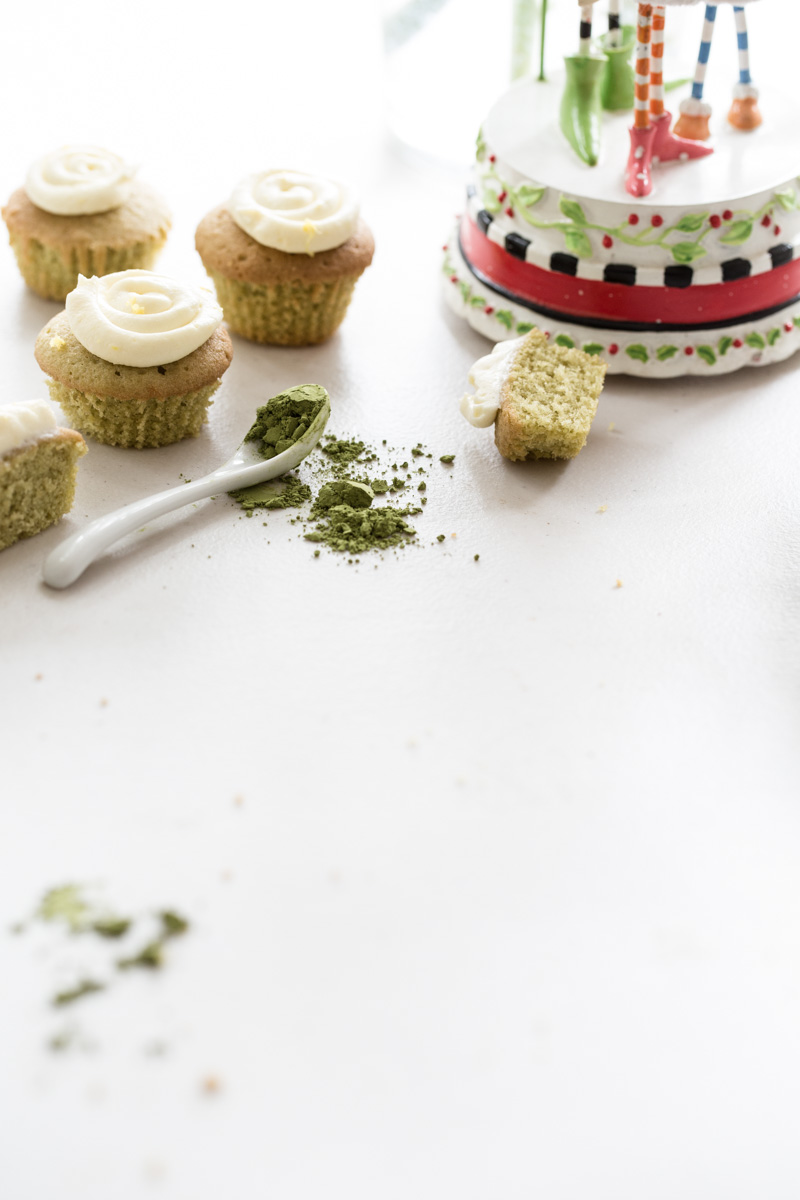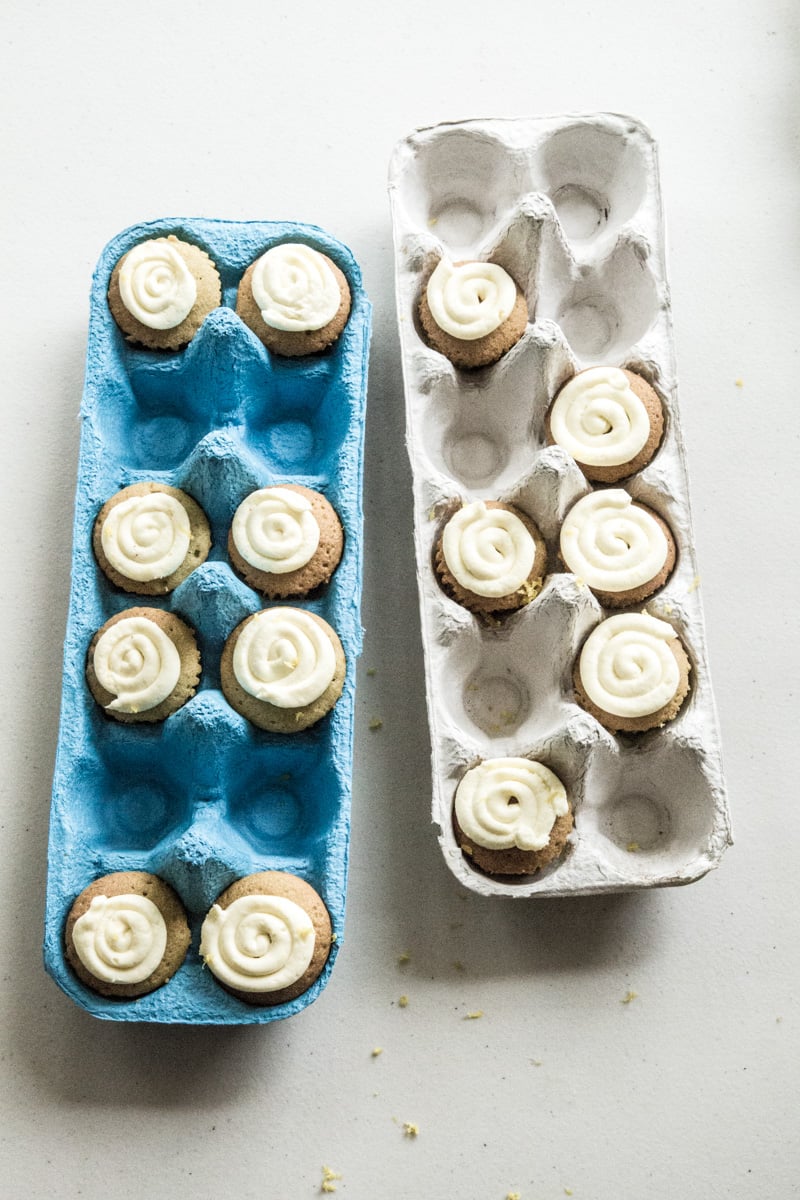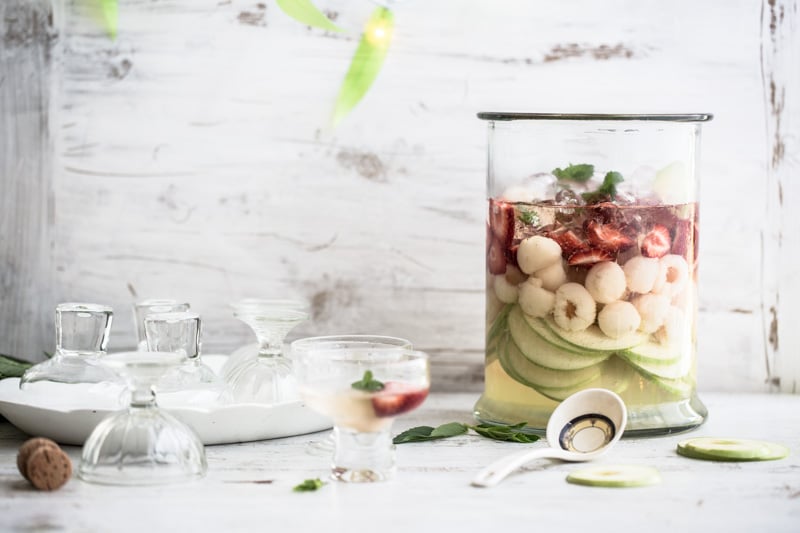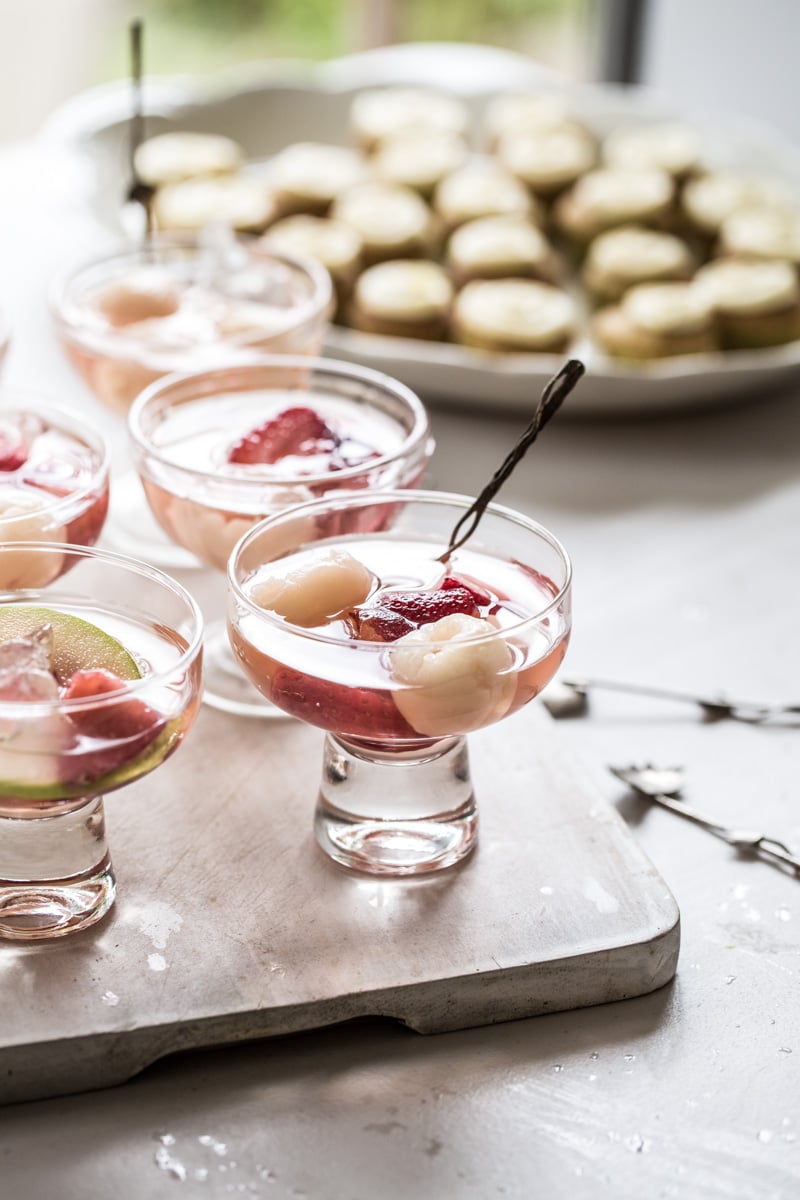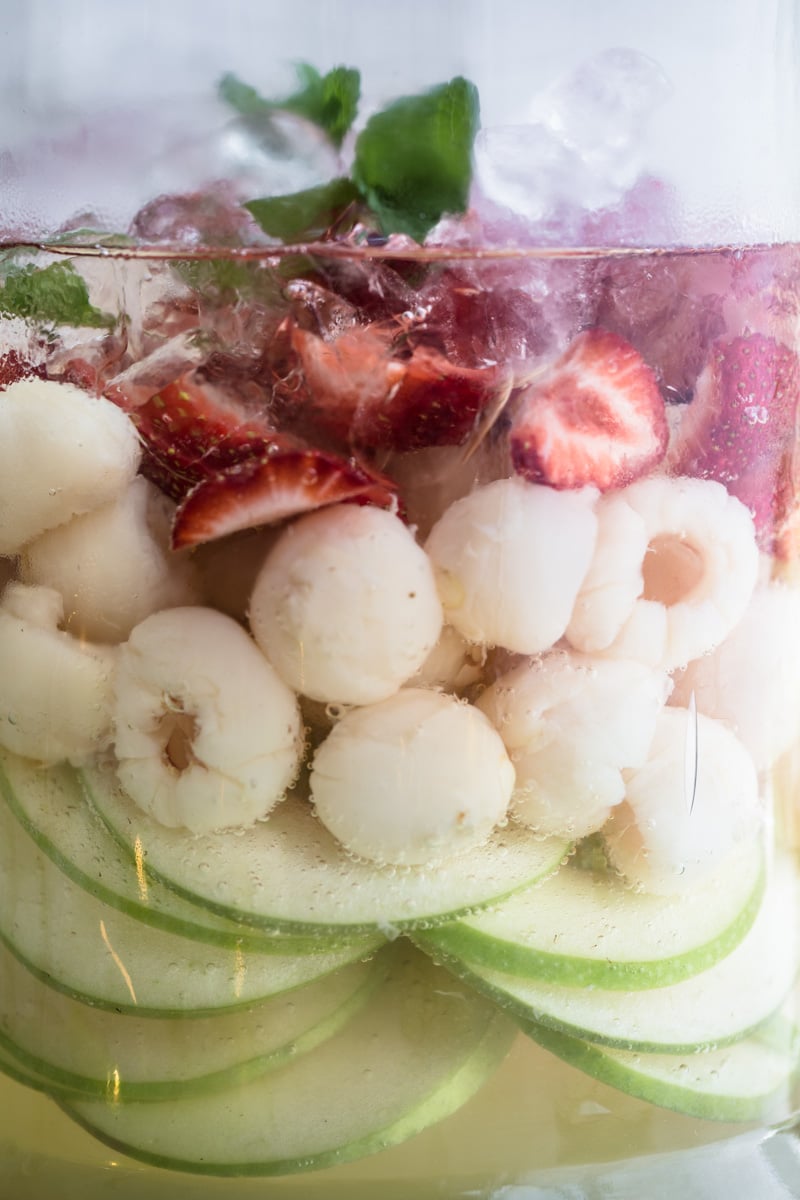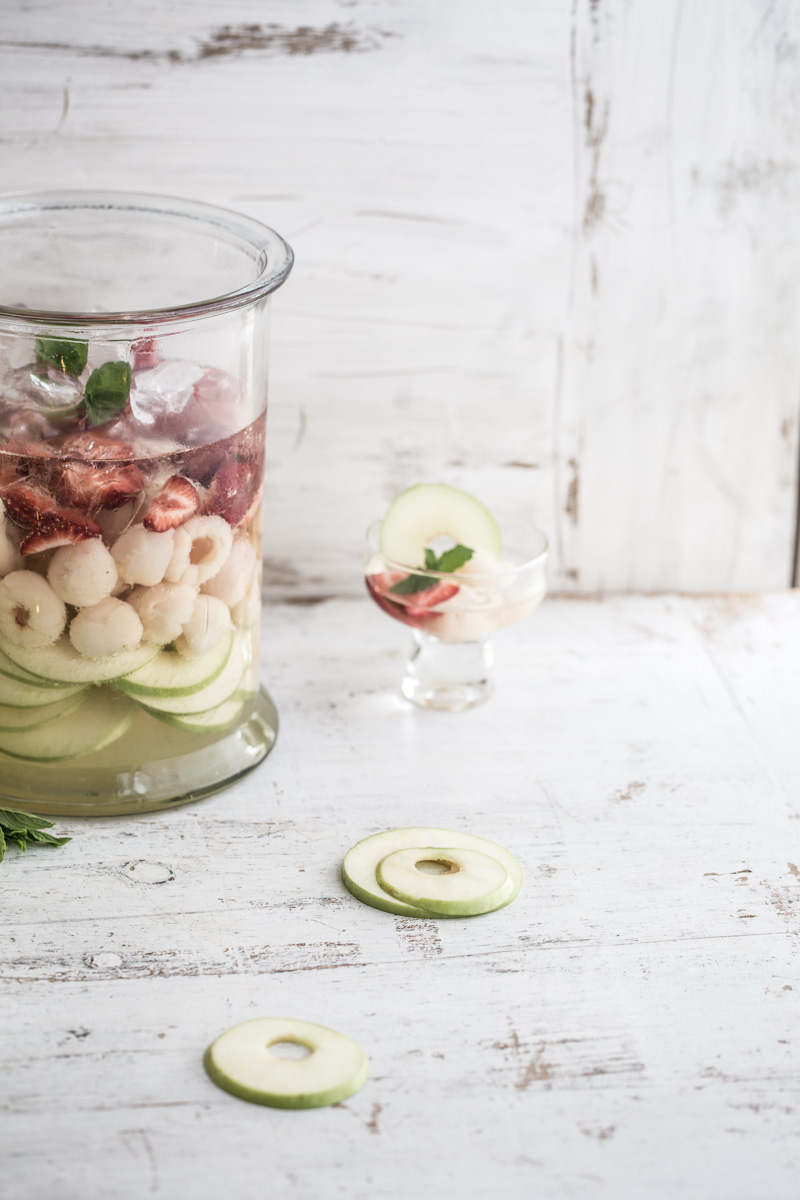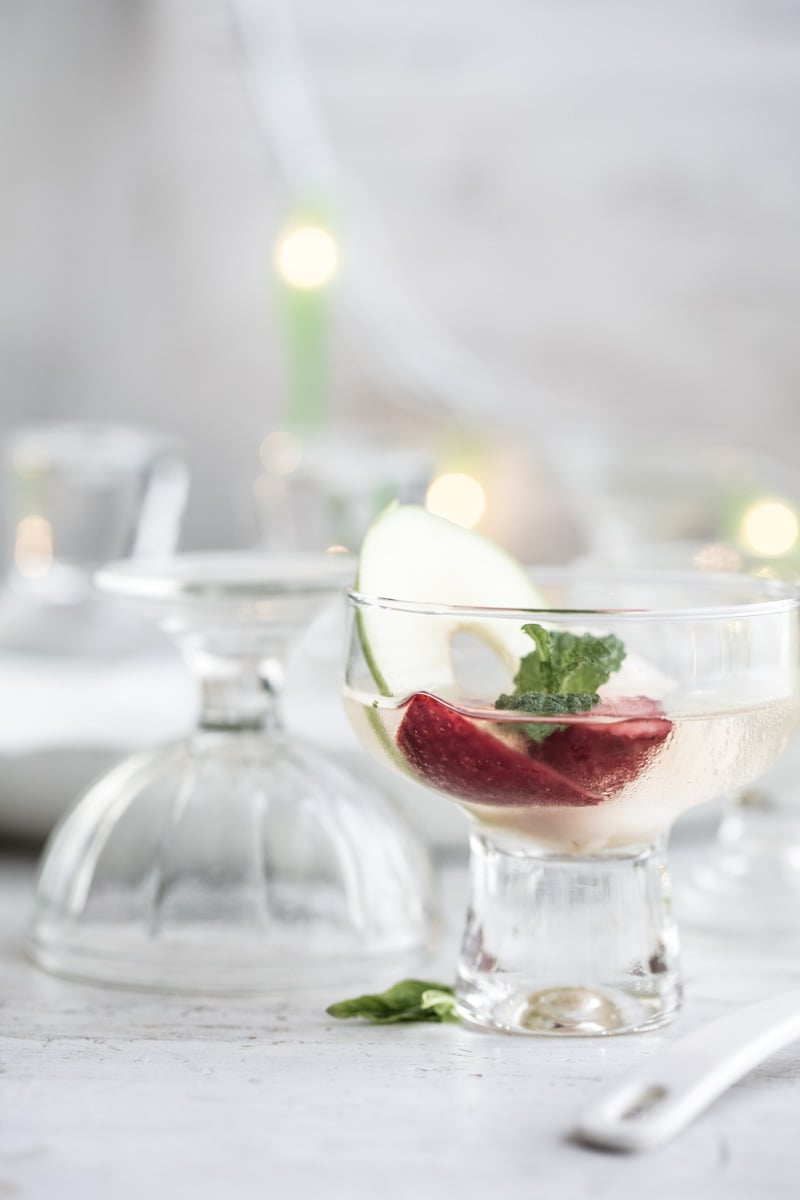 [print_this]
FIERY PRAWNS ON WONTON CRISPS
A crowd pleasing crispy canapé made with wonton skins cut with cookie cutters and oven baked. Topped with a fiery prawn stir-fry.
Serves - 8-10
Ingredients
450g cooked, peeled and frozen prawns
6 garlic cloves, minced
2 tablespoons olive oil
1 teaspoon red chili flakes
1 teaspoon sweet paprika
1 teaspoon raw sugar
1 tablespoon fish sauce
salt to taste
handful of freshly chopped coriander to serve
snow pea sprouts to serve
garlic infused olive oil to drizzle
sweet chili sauce to serve
16 wonton wrappers
Method
Pre-heat oven to 180C. Line a large baking sheet with baking paper. Using a 7cm round or fluted cookie cutter, cut out rounds from the wonton wrappers. Place these wonton rounds on the prepared tray. Spray lightly with cooking oil and bake in the oven for 4-6 minutes until crisp and golden. Remove from the oven and set aside.
Place frozen prawns in a microwaveable bowl and microwave on high for a minute. Drain the ice and water. Pat dry and set aside.
Heat olive oil in a small frying pan on medium-high. Sauté the garlic for a few seconds. Add the prawns, chili flakes, paprika, sugar and fish sauce. Sauté for a few minutes, stirring constantly till the prawns become bright orange and are cooked.
To serve canapés, place wonton crisps on a large platter or cheese board. Place a couple of prawns on each crisp. Top with fresh coriander and snow pea sprouts. Drizzle with garlic olive oil. Serve with sweet chili sauce on the side.
[/print_this]
Note - This recipe first appeared in the December 2013 issue of ELLE Australia.