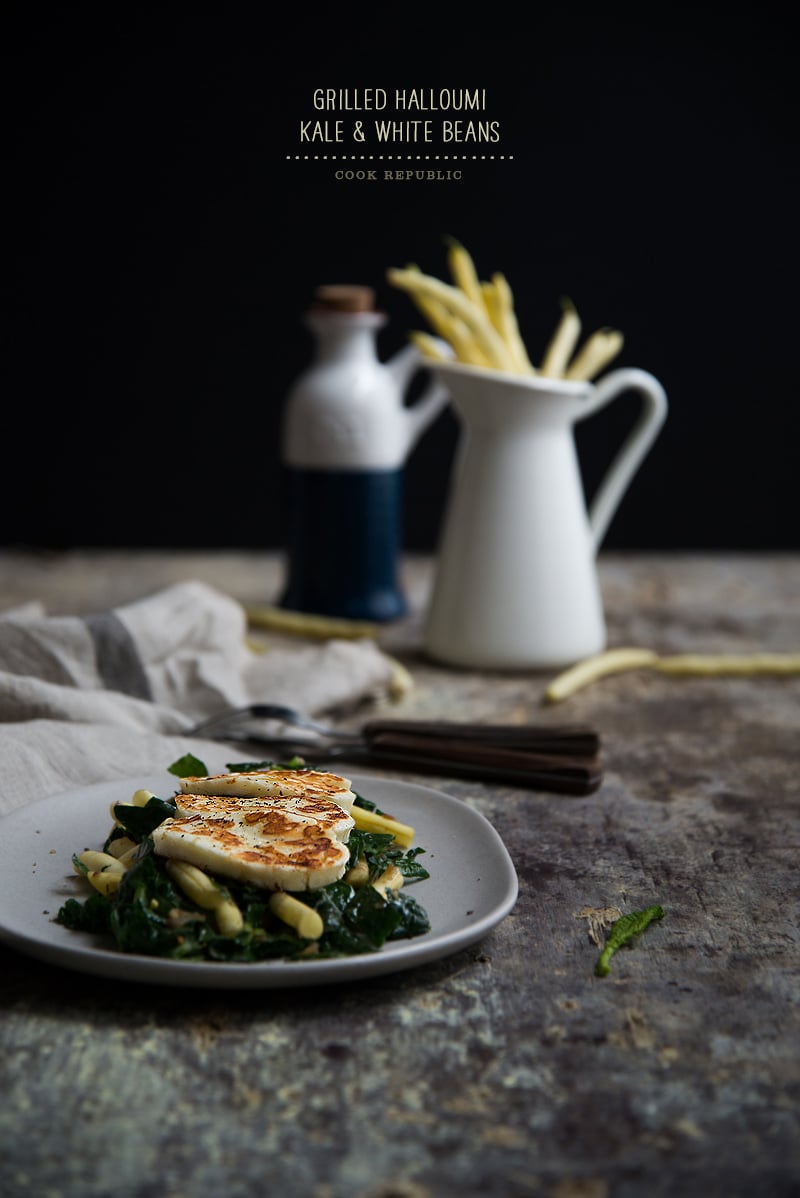 This is the last thing I cooked on Friday before I went off on an adventure to the Barossa valley for the very first time (and I will talk about that in length very soon). Last week I found some fresh white beans (cannelini beans) at Thomas Dux. I had never noticed them before and was instantly smitten by their dipped in cream appearance. They are fantastic as raw munching sticks especially with a delicious home made dip. They taste almost like fresh green beans but have a slightly sweet, buttery aftertaste. Having picked up a big bunch of kale for a shoot, I wanted to pair up the contrasting colours on a plate (I am so enjoying prepping and eating based on colour these days). When I put this simple salad dish together, I didn't realise how flavourful each ingredient was and how they all balanced each other; completely eliminating the need for seasoning or spice. The kale and white beans barely get a minute or two in the pan, just enough to gloss them over and get the flavours going. Their sweetness cuts through perfectly with the tang and saltiness of the halloumi. Do see my notes at the bottom for possible substitutions and meal ideas using this great pan toss recipe.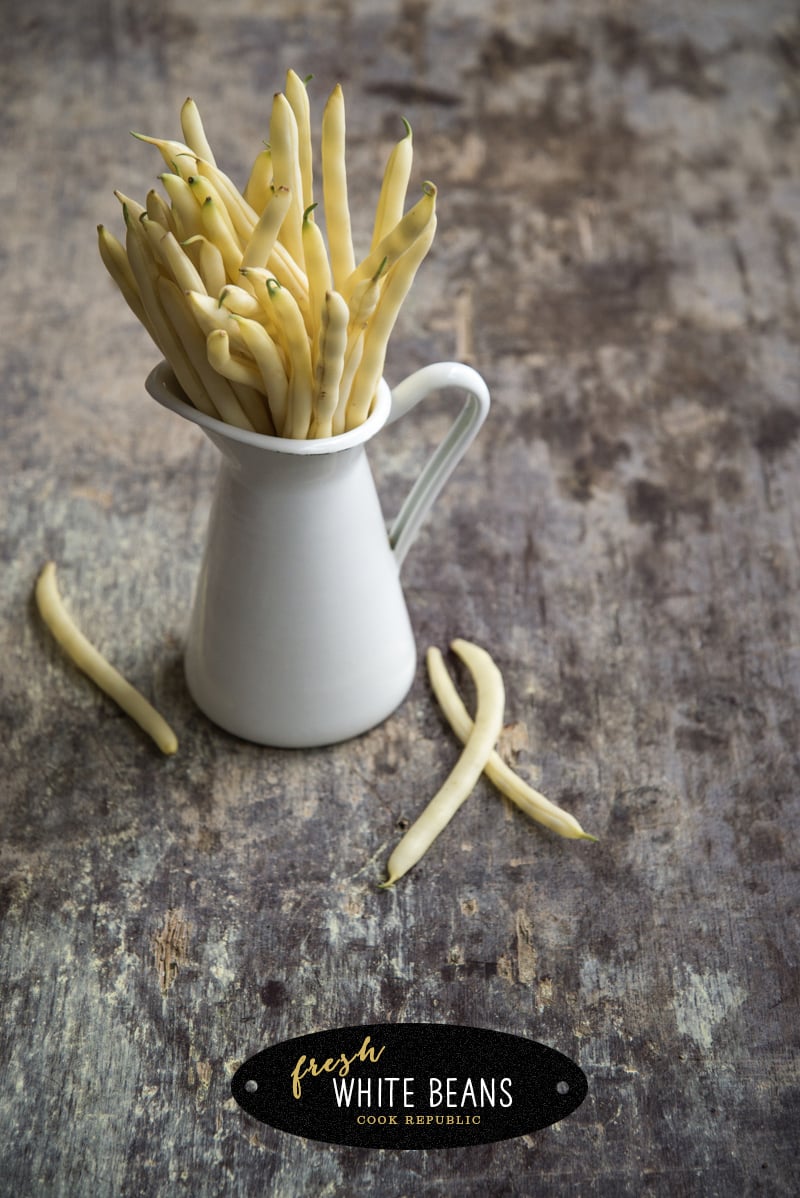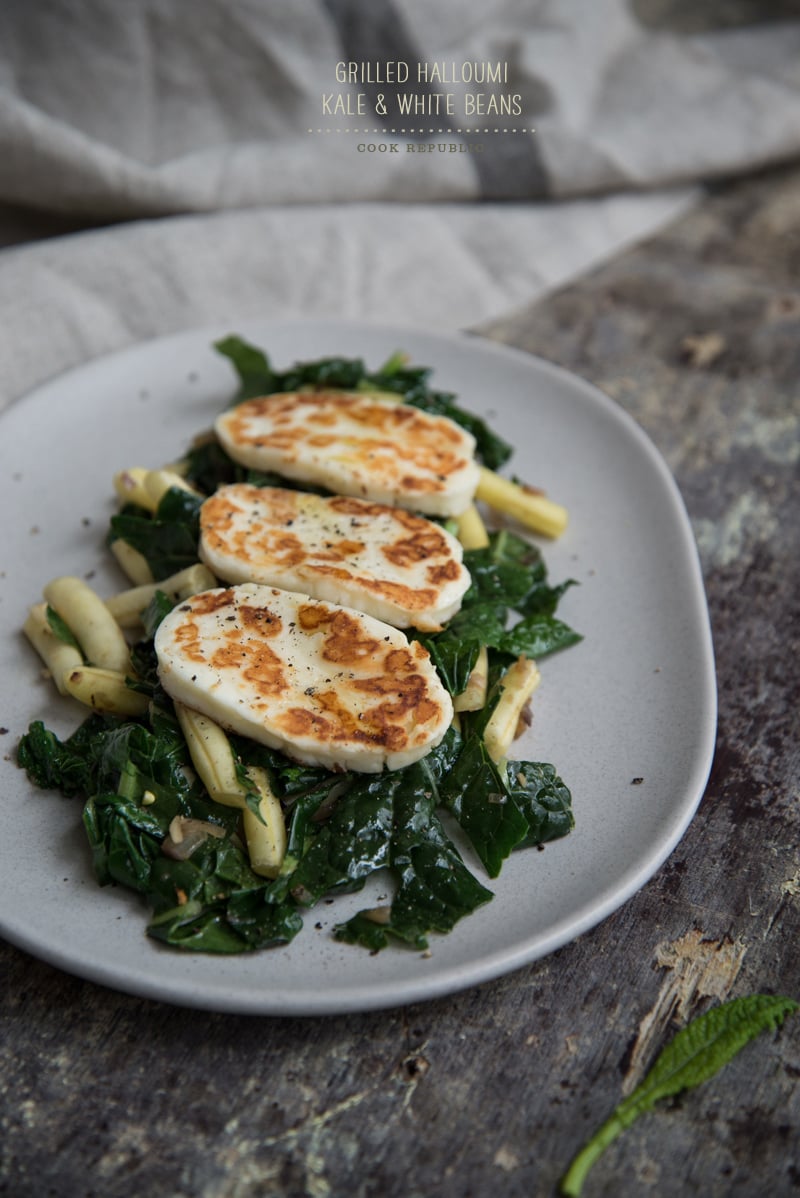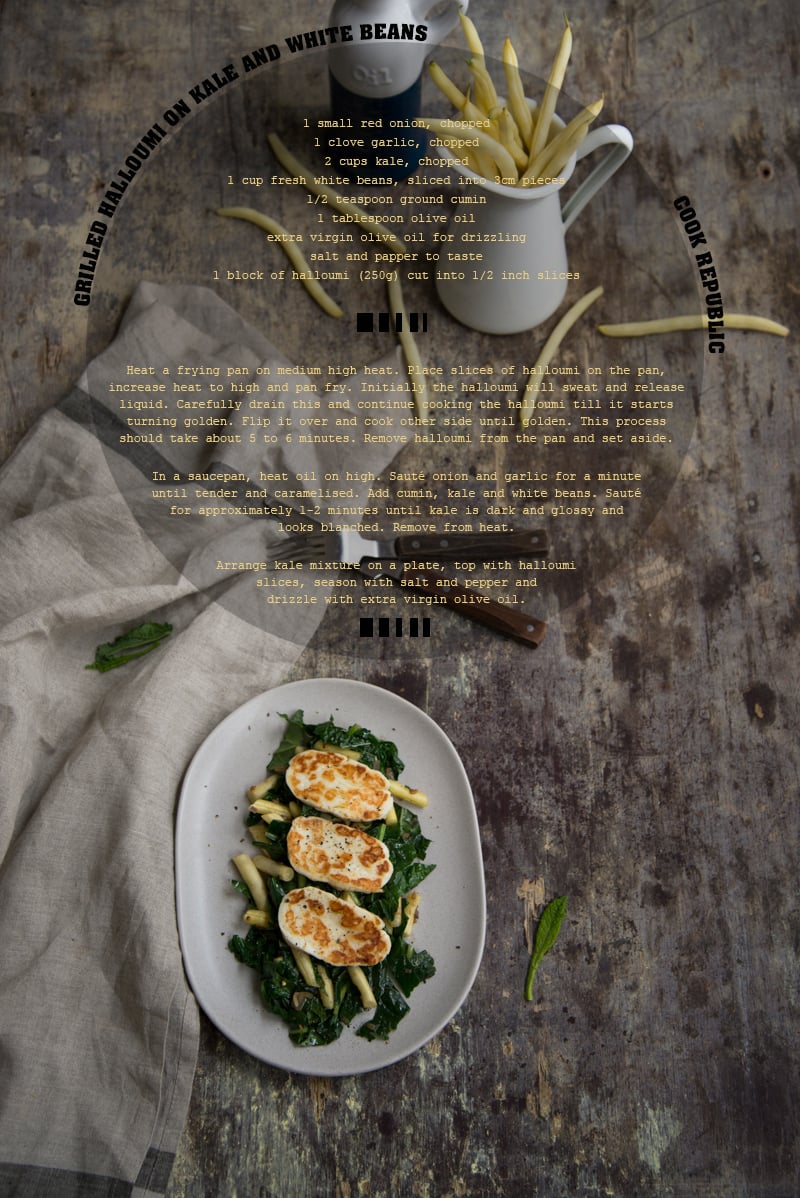 [print_this]
GRILLED HALLOUMI ON KALE AND WHITE BEANS
A light, refreshing salad dish that is greatfor brunch and is full of vibrant flavours that match beautifully. The hint of sweetness in the white beans and blanched kale rival the saltiness of the halloumi perfectly.
Makes - To serve 2 for brunch
Ingredients
1 small red onion, chopped
1 clove garlic, chopped
2 cups kale, chopped
1 cup fresh white beans, sliced into 3cm pieces
1/2 teaspoon ground cumin
1 tablespoon olive oil
extra virgin olive oil for drizzling
salt and papper to taste
1 block of halloumi (250g) cut into 1/2 inch slices
Method
Heat a frying pan on medium high heat. Place slices of halloumi on the pan, increase heat to high and pan fry. Initially the halloumi will sweat and release liquid. Carefully drain this and continue cooking the halloumi till it starts turning golden. Flip it over and cook other side until golden. This process should take about 5 to 6 minutes. Remove halloumi from the pan and set aside.
In a saucepan, heat oil on high. Sauté onion and garlic for a minute until tender and caramelised. Add cumin, kale and white beans. Sauté for approximately 1-2 minutes until kale is dark and glossy and looks blanched. Remove from heat.
Arrange kale mixture on a plate, top with halloumi slices, season with salt and pepper and drizzle with extra virgin olive oil.
My Notes
This easy stir-fry inspired salad can be made ahead and served cold with a splash of mayonnaise-mustard vinaigrette.
You can use this as a sandwich filling with a bit of spicy sauce or make grilled sandwiches.
Haloumi can be replaced with cottage cheese and kale can be substituted with spinach.
White beans can be replaced by green beans, snow peas or even canned cannelini beans.
[/print_this]