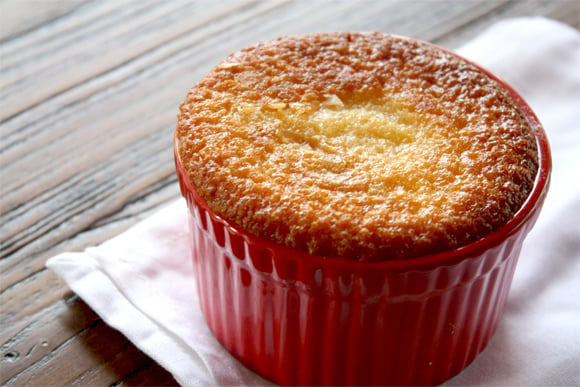 I have always wondered why these are called "Impossible". But that is just the kind of easy style that Donna Hay has going on in her cookbooks. After making them countless times, I think I might know what "impossible" stands for. It must most definitely mean, impossibly quick and impossibly delicious. Calling them pies might be misleading though. To me they are puffed golden puddings with flecks of browned coconut delivering that citrus tang that I am seriously getting addicted to. Everyone who knows me and follows my ramblings on this blog, knows that I just can't resist something baked with coconut in it. So this recipe gets yet another "impossible" tag, it is impossible to resist.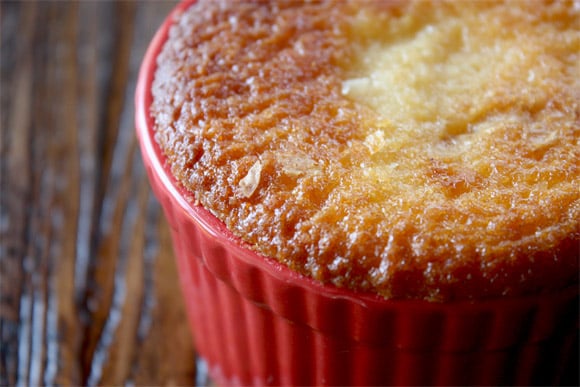 We watch what we eat most of the time and especially go easy on sweet, rich treats. Dessert on most nights is a glass of wine or a few spoonfuls of fruit yogurt. But there are some cold nights when dinner has been a light affair and the soul craves a sweet, fulfilling finale. On nights like those, I whip up this pudding in two medium sized ramekins. Nick and I usually end up digging our respective spoons in one ramekin on one night and the other ramekin the following night. After all, sharing makes it much sweeter.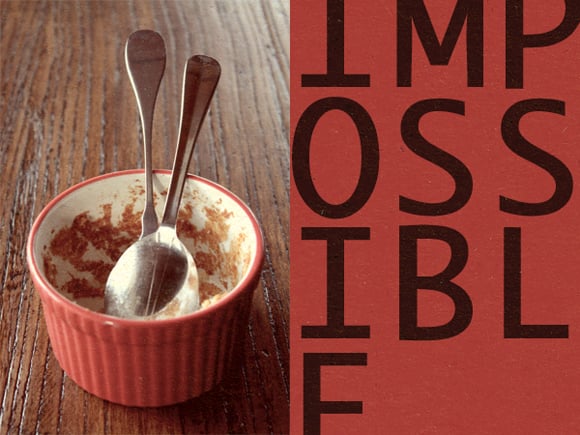 [print_this]
recipe
IMPOSSIBLE COCONUT AND LEMON PIES
Preparation Time - 5 minutes | Cooking Time - 20 minutes | Serves 2
Ingredients
1/2 cup caster sugar
2 tablespoons self-raising flour
1/3 cup desiccated coconut
1/2 teaspoon baking powder
t teaspoon finely grated lemon rind
juice of 1 large lemon [the same one that you just grated]
15g butter, melted [I heat it for 10-15 seconds in the microwave]
1/3 cup milk
1 egg

Method
Preheat oven to 180°C [350°F]. Place sugar, flour, coconut and baking powder in a bowl. Mix to combine. Add lemon rind, lemon juice, butter, milk and egg. Stir with a large baking spoon until nicely combined.
Pour into 2 1-cup capacity ovenproof pie dishes or ramekins. Bake for 20 minutes until the tops are golden brown and there is a thick sauce underneath. Serve warm.
Notes
On occasion, I increase the flour quantity to 4 tablespoons and the pies become cake-y with no sauce.
Stirring the mixture by hand gives the pies a dense, moist and lumpy texture akin to a muffin.
[/print_this]