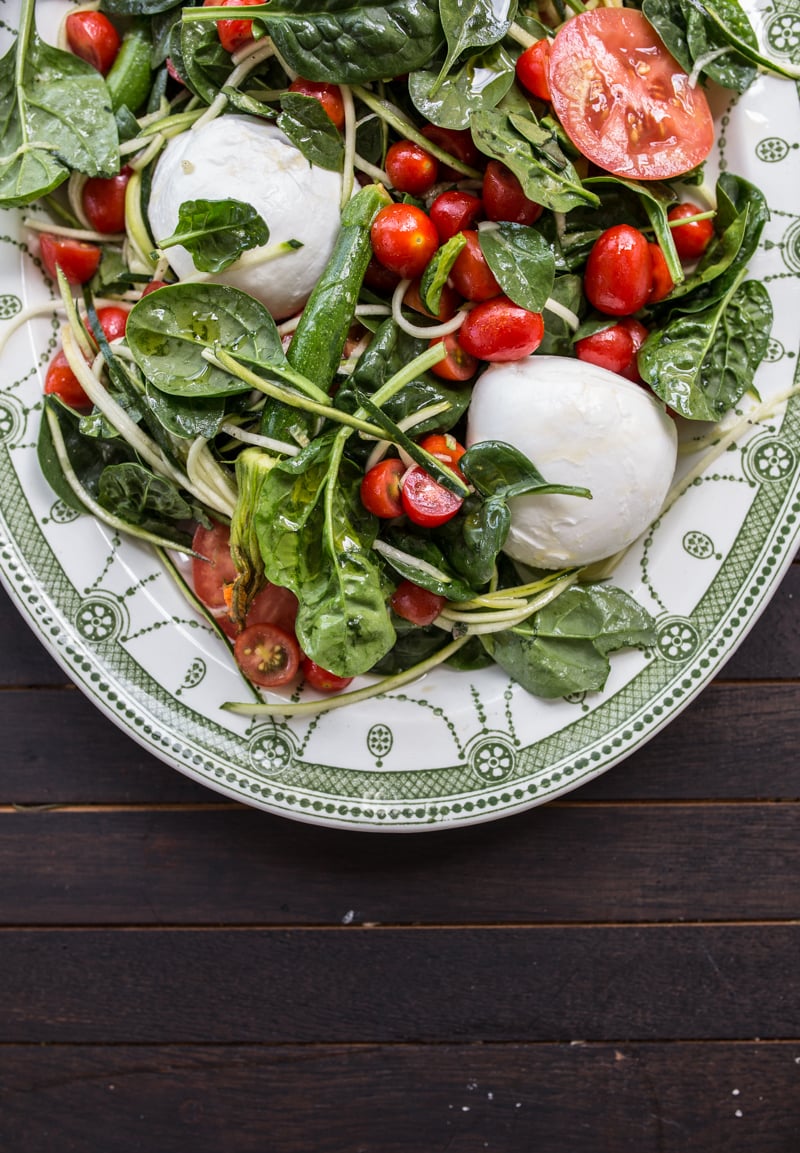 Two months ago on the eve of my blog's 10th anniversary, I launched the Cook Republic Workshops. Six sold out workshops and an amazing few months of teaching food photography, food styling, cookbook writing, cooking long table lunches, styling spaces and meeting and working alongside the most amazing people later, I am already in the process of planning more exciting, inspirational and creative hands on workshops for later this year. But in the meanwhile, here are some pictures from the very first workshop I did with Katrina Meynink. It was a Food Writing, Food Photography & Styling workshop that took the guests through exploring their creative writing, pitching articles to food magazines and the ethics and challenges faced with writing for online publications. We explored the romance of Italy through our holiday food writing. Each guest got to set up, style and shoot their own individual scene based on spot exercises using a single produce and props. Teams later grouped together to style and shoot a Passata Day scene exploring small intimate scenes for a personal blog and large scale scenes for a magazine editorial. We shared teacakes and madeleines over cups of chocolate tea and later a long table lunch of Honeycomb Cannelloni with super green pesto, Late Summer Mozzarella Zucchini Salad (recipe below) and Honey Yoghurt Pots With Figs And Pistachio Crumble.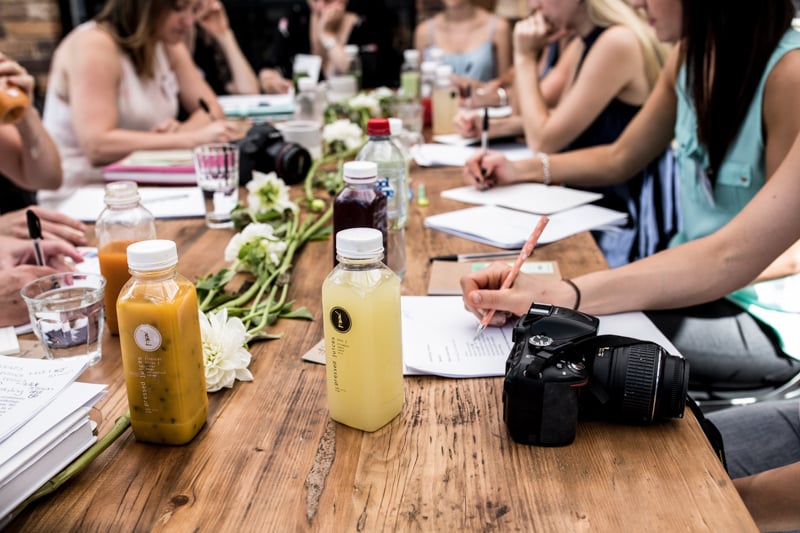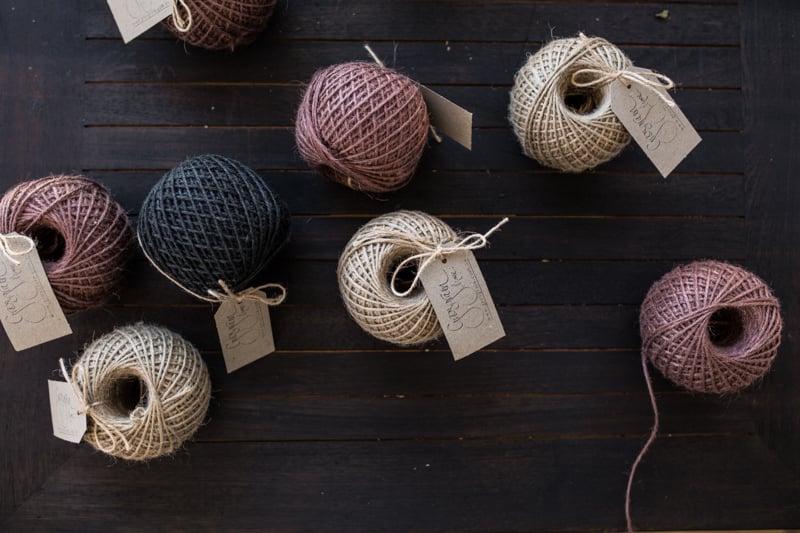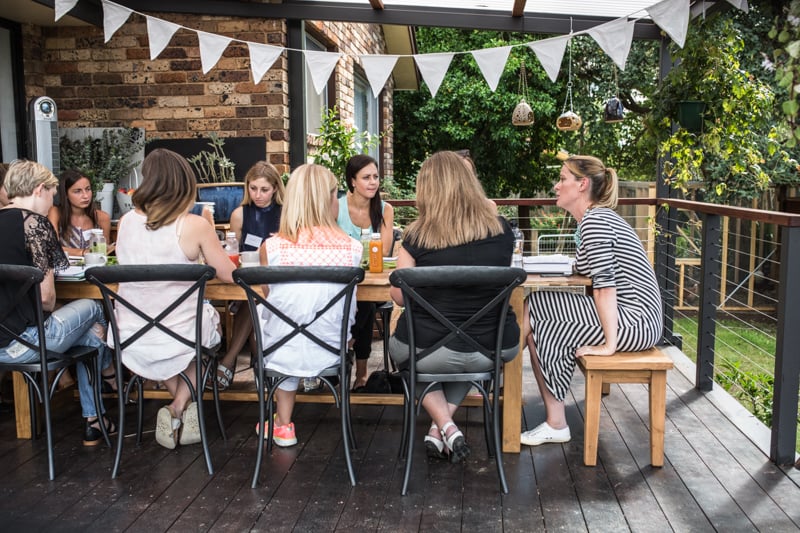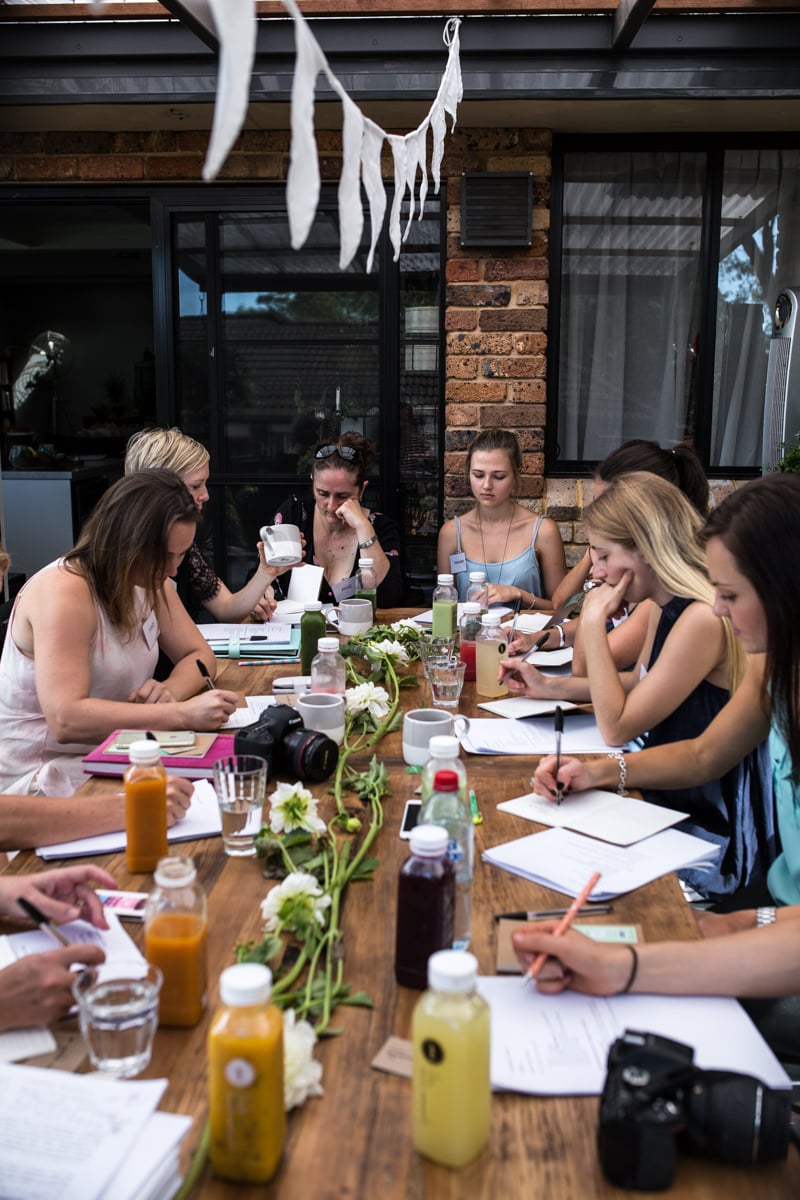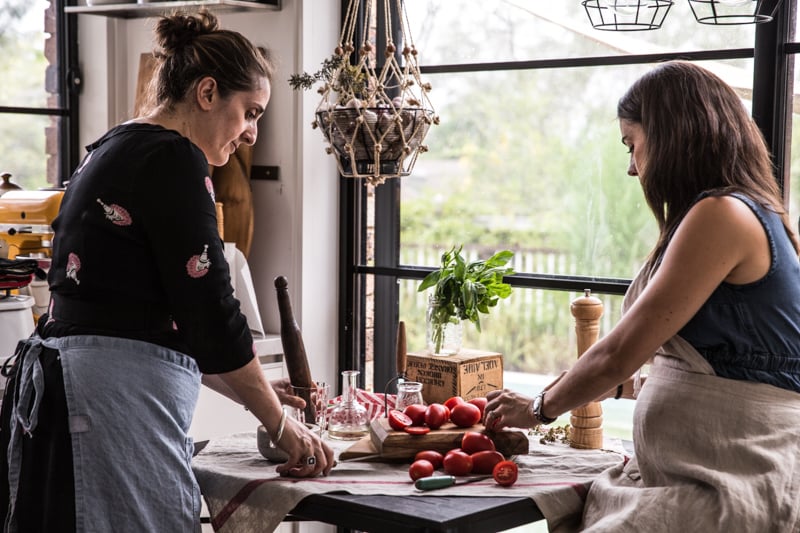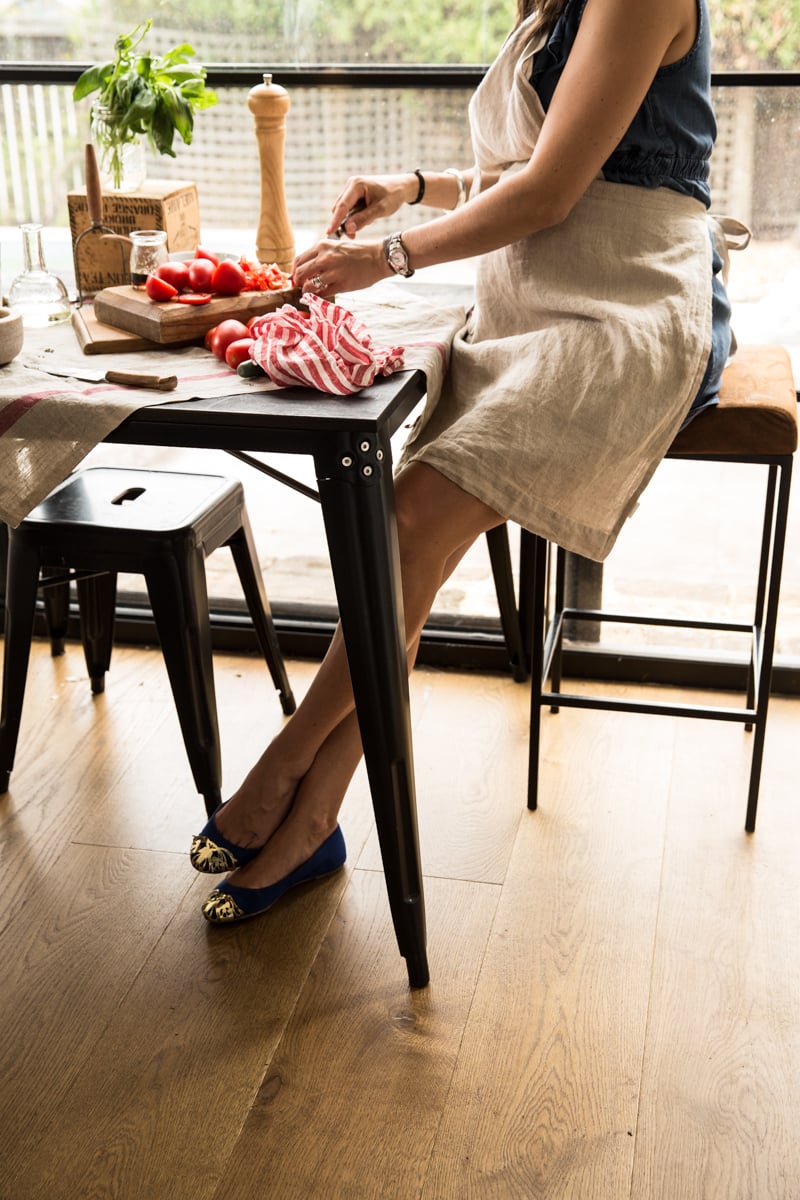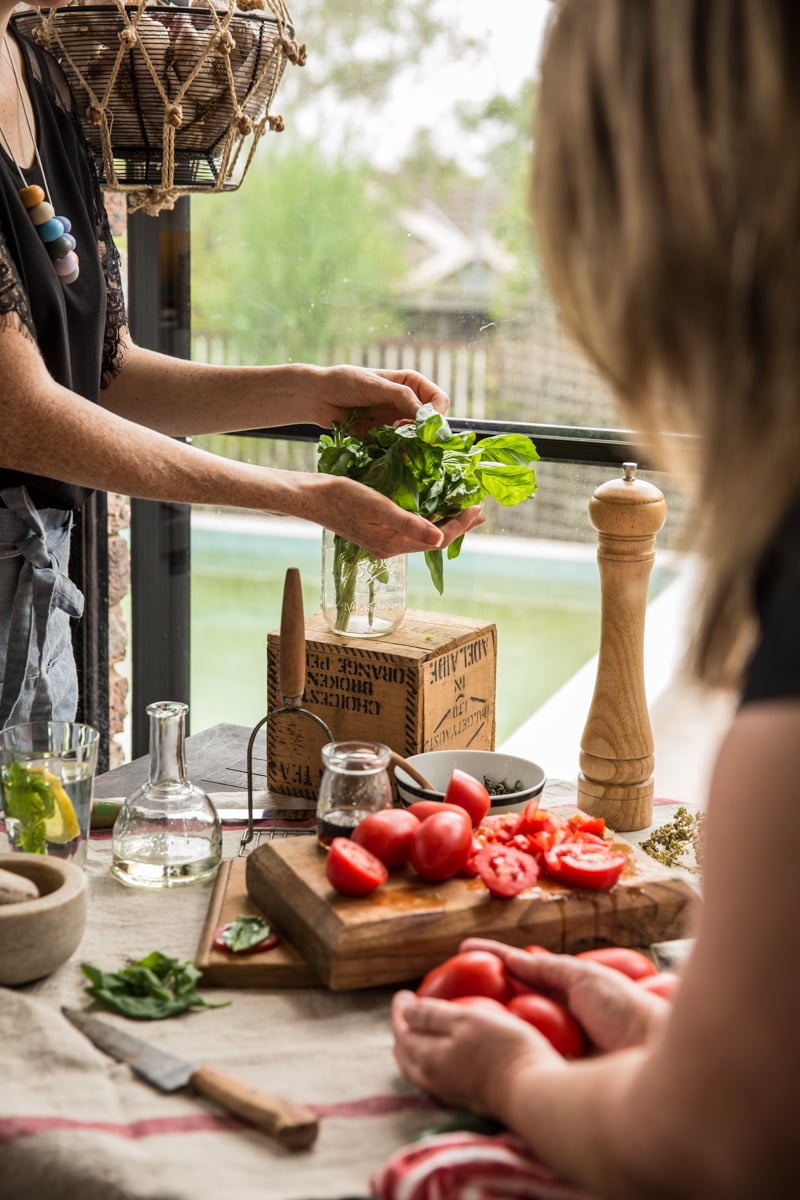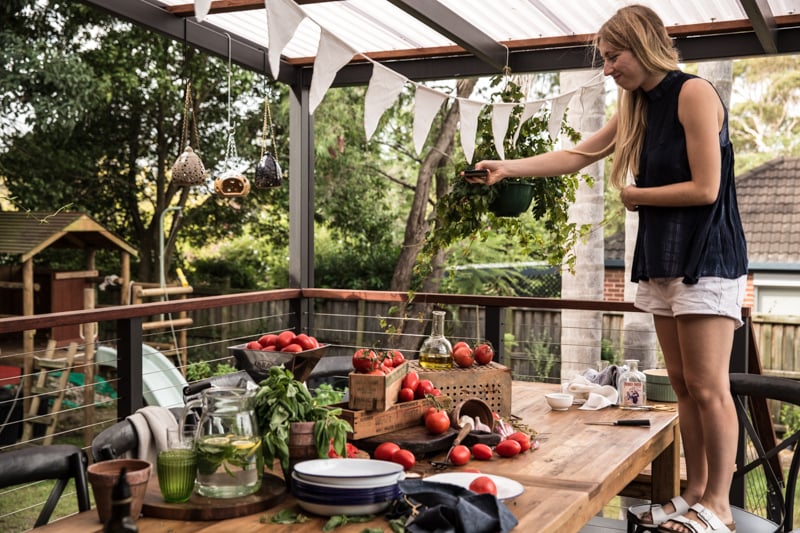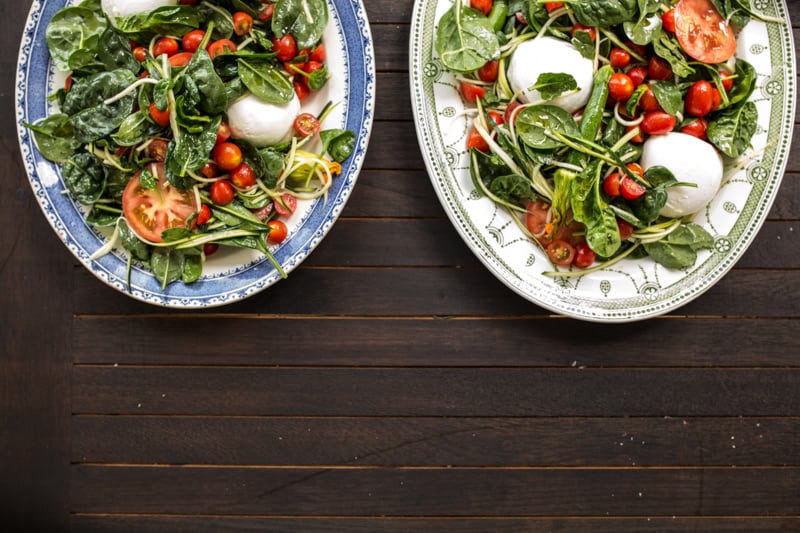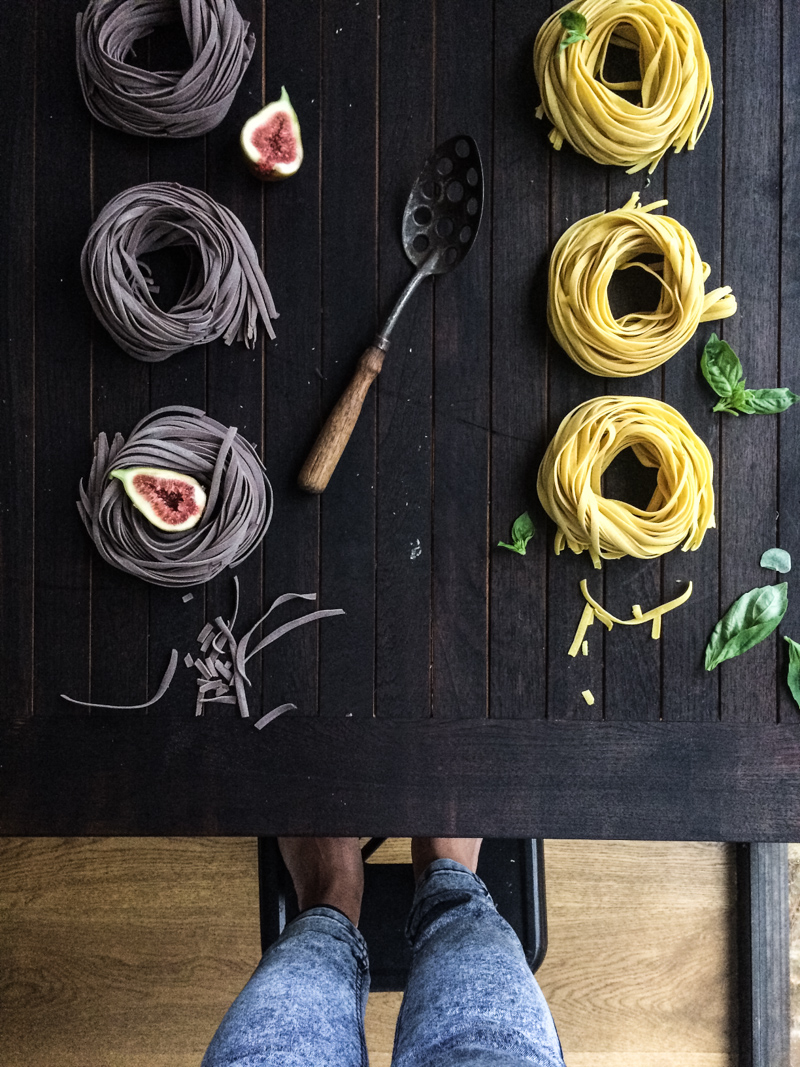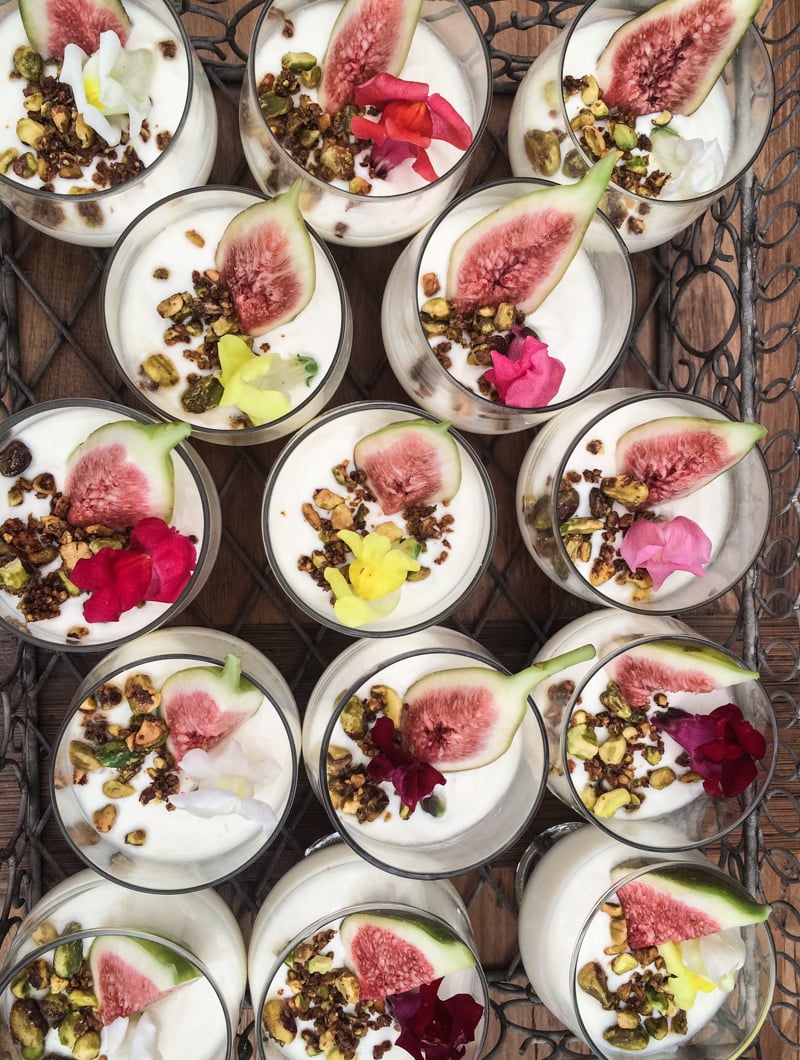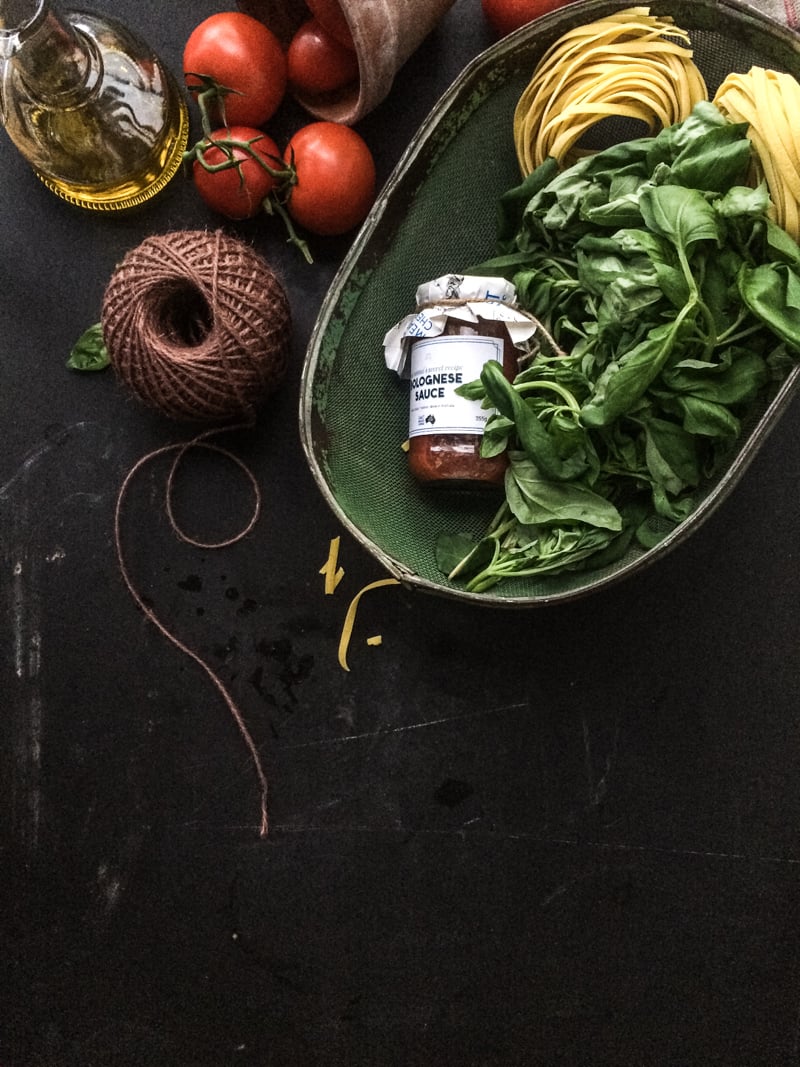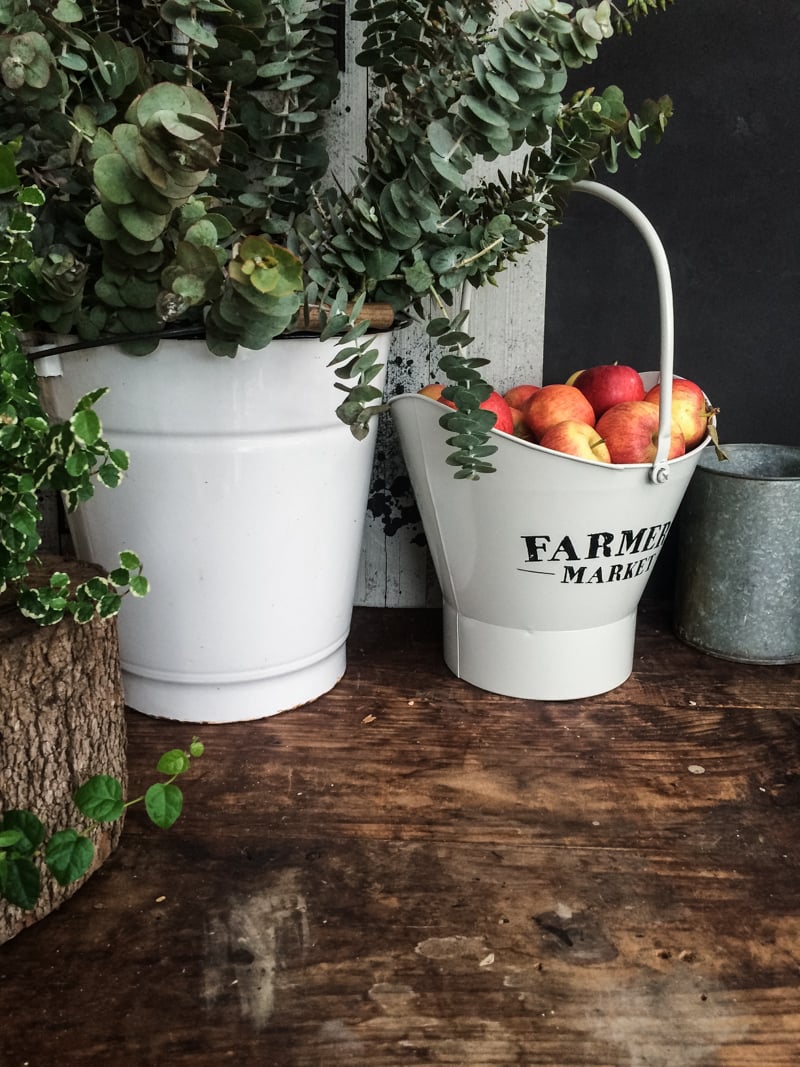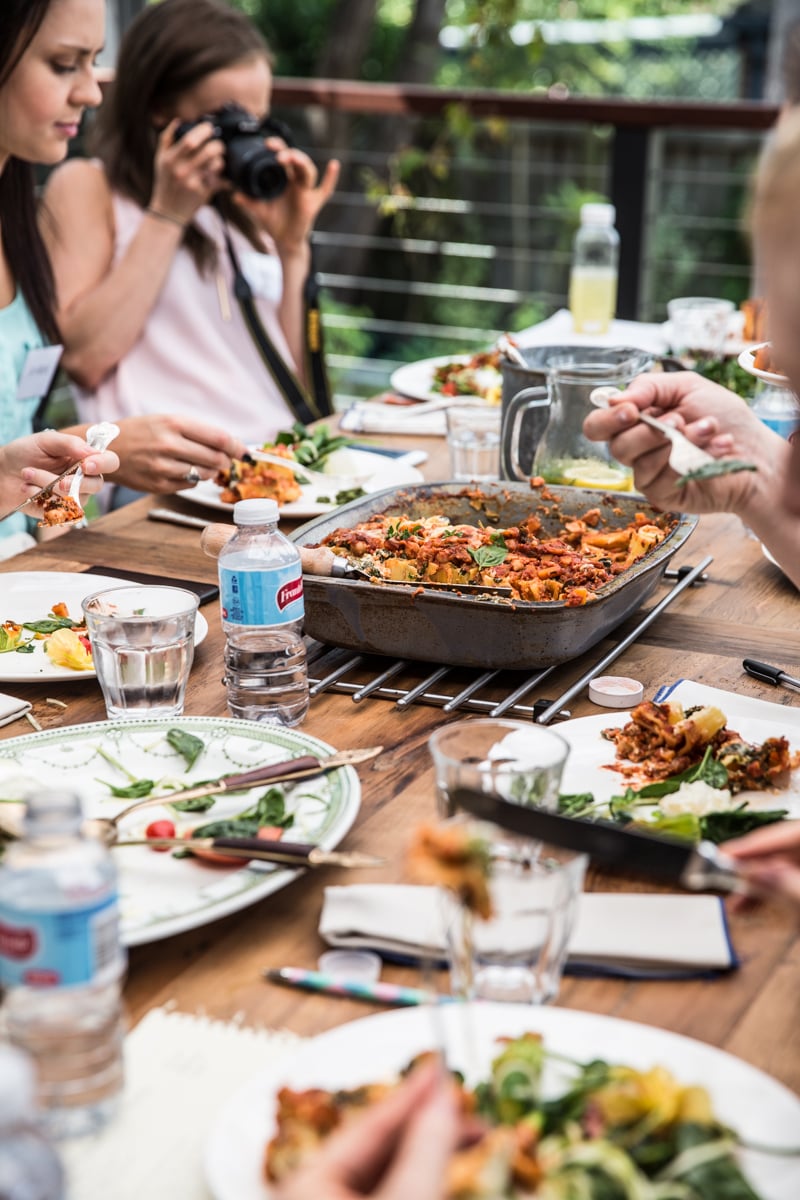 [print_this]
LATE SUMMER MOZZARELLA AND ZUCCHINI SALAD / gf
A fresh green variation to the gorgeous Caprese salad that uses up the last of the beautiful summer tomatoes, this Mozzarella salad gets a lot of texture from zucchini flowers and shreds and is beautiful dressed simply with lemon and balsamic.
Serves8-10
Ingredients
6 buffalo mozzarella
12 zucchini flowers
2 large zucchinis, shred with a julienne peeler or spiralized
3 cups baby spinach leaves
a large handful of fresh basil
500g cherry tomatoes, halved
for the dressing
1/4 cup extra virgin olive oil
juice of 2 lemons
3 tablespoons balsamic vinegars
alt and pepper to taste
Method
Combine ingredients for dressing in a lidded jar. Shake to combine. Keep refrigerated until ready to dress the salad.
Place all ingredients for salad in a large bowl. Add dressing. Toss gently to mix thoroughly. Serve salad on large platters, dividing mozzarella and zucchini flowers evenly.
[/print_this]