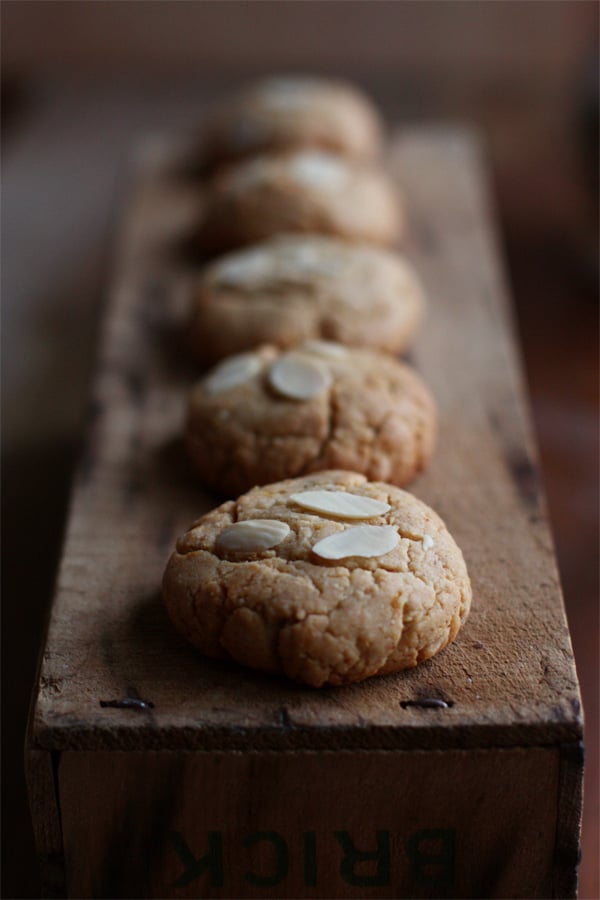 I recently got sent two volumes of a brand new baking repository. A limited edition, 60-part series that comprises of modernised classics and is accompanied by various types of gorgeous silicon bakeware. It is called Baked And Delicious. To test run the first volume, I decided to bake a batch of German spice cookies called Lebkuchen.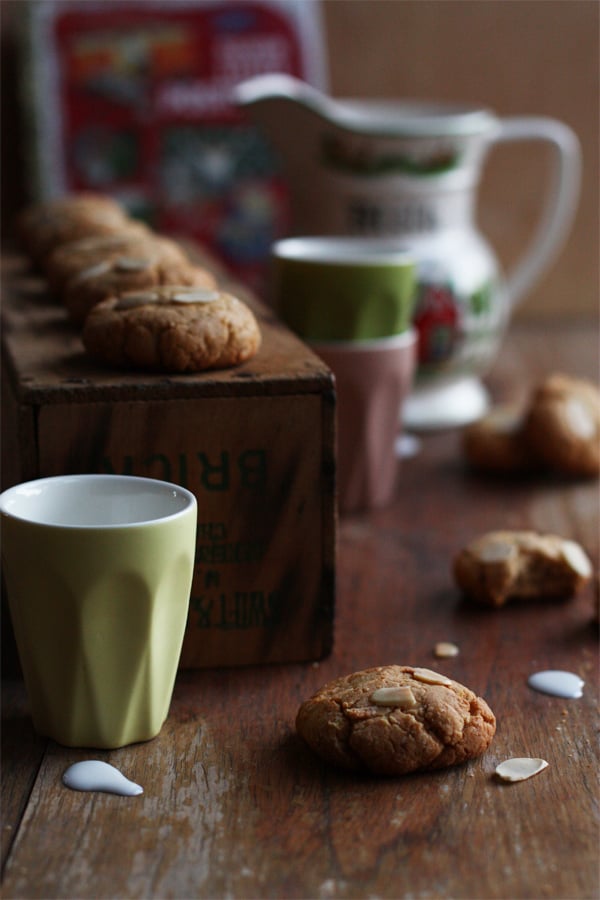 Lebkuchen (pronounced leb-koo-ken, as kindly pointed out by my German friend Petra) are traditional German Christmas cookies, resembling gingerbread and were invented by medieval German monks to celebrate the festive season. They are baked with spices and honey or treacle for sweetening. I have never had lebkuchen before, so it is always very hard to try out a new recipe and not really know if it has turned out alright because you have nothing to compare it with. Now, I've had plenty of gingerbread and ginger biscuits in this lifetime, so I kind of knew what to expect.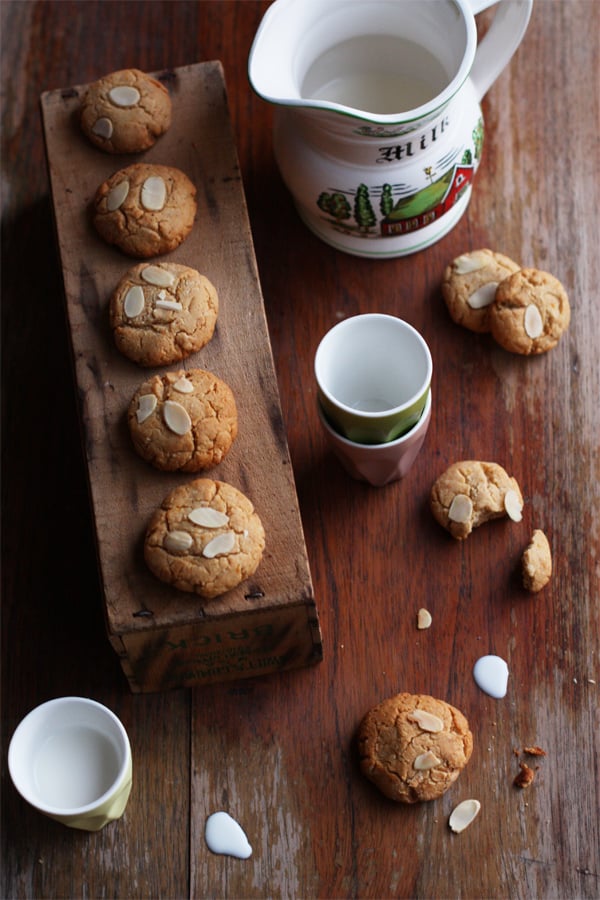 I followed the recipe exactly. The resulting cookies were perfect in consistency and texture. They held their shape, they were crunchy on the outside, a tad chewy on the inside. They browned and baked perfectly in the time specified. What I think they lacked was sweetness and the spicy kick that I am assuming, they are supposed to have. I ground my own spice mixture. So the next time I bake them, I would increase the sweetness (maybe add 2 tablespoons of brown sugar) and also the spice content (an extra half teaspoon of ground ginger and half teaspoon of ground cloves) to the recipe I share below. Oh and these taste even better on the second day and the day after! Perfect for dunking in milk too!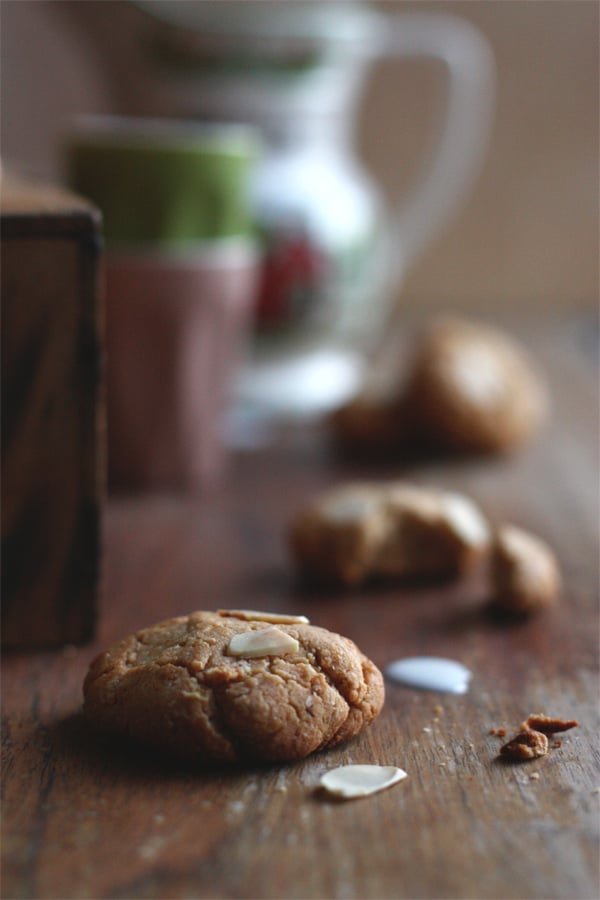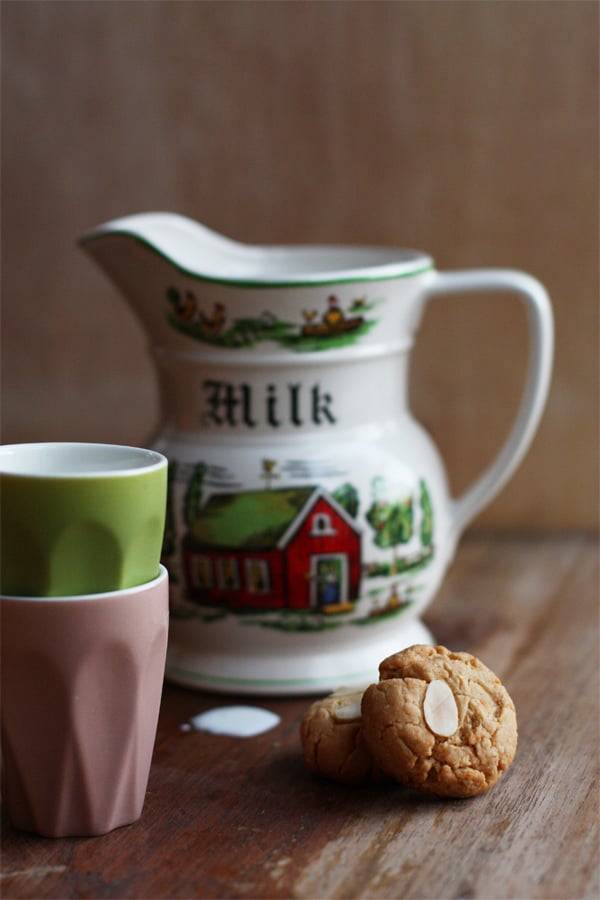 [print_this]
LEBKUCHEN
Preparation Time - 15 minutes
Baking Time - 20 minutes
Makes - 24
Ingredients
1 2/3 cups plain flour
2/3 cups almond meal
1 teaspoon baking powder
1/2 teaspoon bicarbonate of soda
2 teaspoon ground ginger
1/2 teaspoon ground nutmeg
1/2 teaspoon ground cinnamon
1/2 teaspoon ground cloves
zest of an orange and lemon
200ml honey
85g butter
almond flakes to decorate
Method
Preheat the oven to 180C/350F/Gas 4. Grease and line cookie sheets with baking paper. In a large bowl mix the almond meal, baking powder, bicarbonate of soda, spices and zest.
Gently melt the honey and butter together in a saucepan and tip them onto the dry ingredients. Mix till it forms a stiff dough. Cover with plastic wrap and leave to cool and solidify a bit.
Use your hands to roll the dough into balls about 3cm across and lay them out on the prepared baking sheets with plenty of space between each. Flatten the balls slightly with the tips of your fingers and press down a couple of almond flakes on each.
Bake them for about 20 minutes until risen and golden. Cool on wire racks and store in an air tight container.
[/print_this]