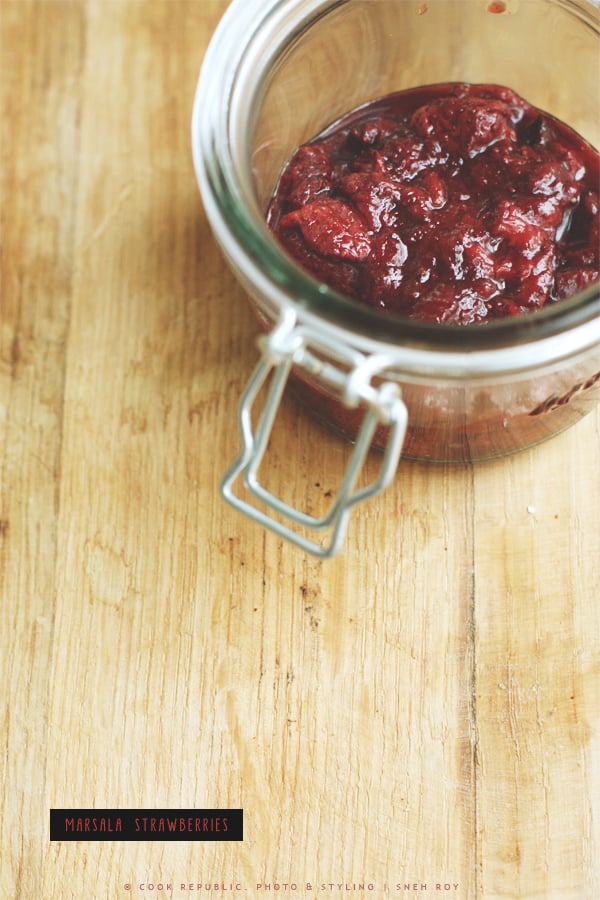 Did you know that if you paint small pebbles to look like strawberries and put them around your strawberry plants in the garden, the birds will stay at bay because they will assume that the ripening berries are actually pebbles? This tiny bit of urban gardening wisdom is amongst more green gems on my Pinterest Urban Gardening Board.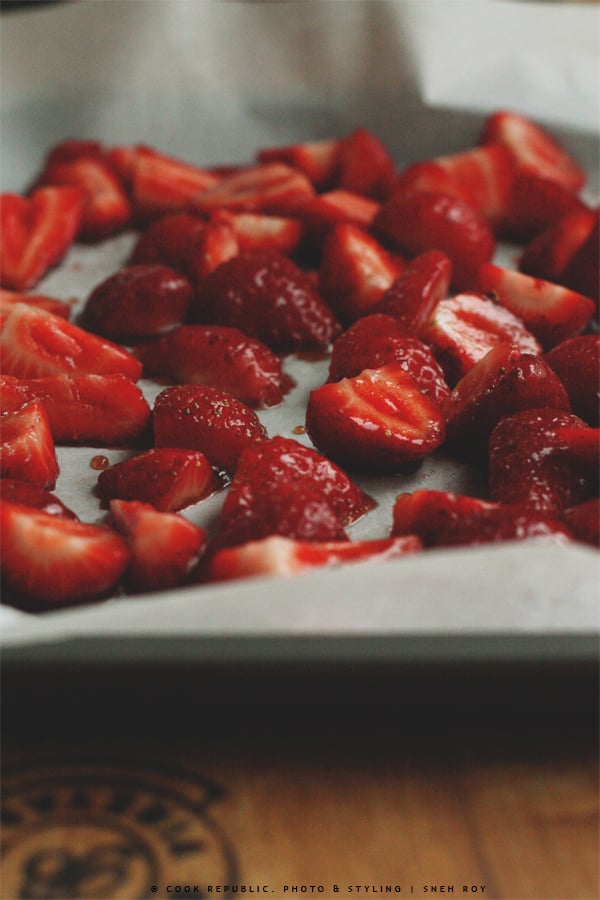 The recipe for a lovely salt flecked roasted strawberry compote that I am sharing today is something I like to make every now and then when I gather enough strawberries from my garden. The strawberries need to be small, plump and packed with flavour as opposed to those mass produced big ones. Perfect places to score such berries are either in your own garden (try growing a pot or two, it is very rewarding!) or at your local farms and markets. We have a fruit net over our veggie and fruit patches to keep birds and possums at bay. But I am really loving the pebble painting idea, if not just for the aesthetics of it all.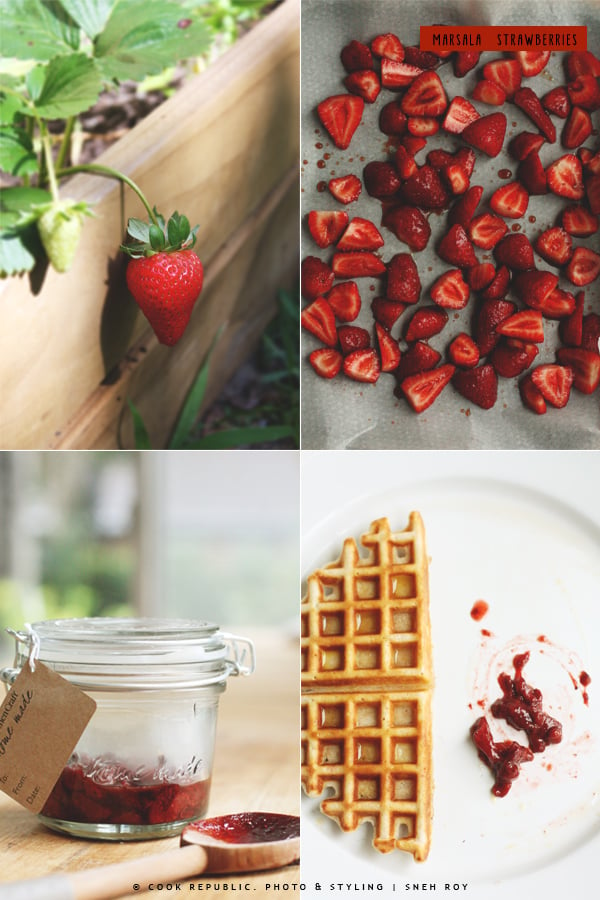 Enjoy your weekend!  Cheers!
[print_this]
MARSALA STRAWBERRIES
adapted from Supernatural Every Day by Heidi Swanson
A boozy, jammy strawberry sauce made by roasting fresh strawberries in the oven. Small quantity enough to last a week of breakfasts.
Preparation Time - 15 Minutes
Cooking Time - 40 Minutes
Makes - 1/2 cup
Ingredients
250g small strawberries (preferably home grown)
2 tablespoons maple syrup
1 tablespoon fruity olive oil
1 tablespoon balsamic vinegar
1 tablespoon marsala (or sweet sticky wine)
1 teaspoon vanilla extract
1/4 teaspoon salt
Method
Pre heat oven to 180C (350F). Line a rimmed baking sheet with baking paper. The rim is important to avoid the juices spilling into the oven during roasting.
Cut strawberries into halves or quarters. Add them into a bowl with the salt, maple syrup, vanilla and oil. Toss gently to coat. Arrange on the prepared baking sheet, spread them evenly.
Roast for approximately 30 to 40 minutes. Remove from oven and scrape into a bowl. Add the marsala and balsamic. Mix well. Cool and store in an air tight jar in the fridge for a week.
[/print_this]