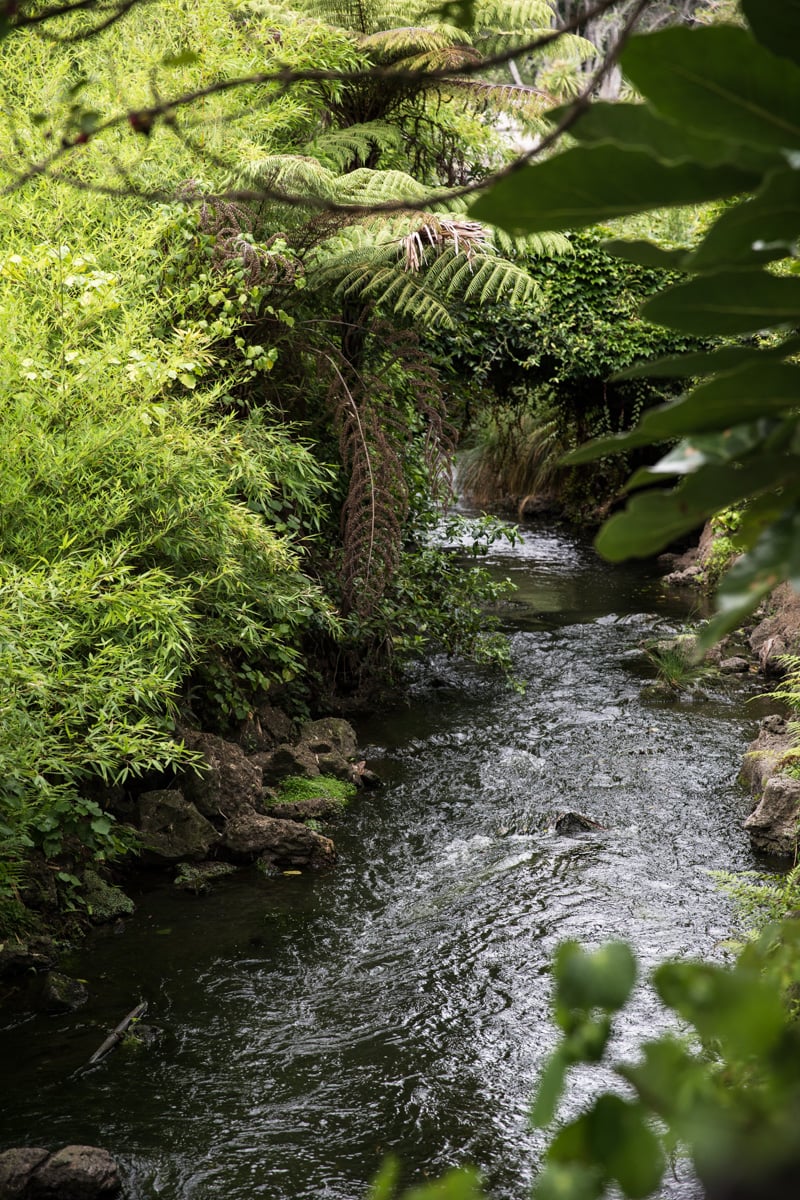 After the first leg of our New Zealand road trip of North Island earlier this year, we drove to Waitomo and stayed in a charming little country cottage. We had booked ourselves in for the three hour Spellbound cave tours and the adventure we had while caving in the Spirit Caves and the Glow Worm Caves was truly the highlight of our trip to New Zealand. On a bumpy, dirt road drive to the mouth of the caves with Emma (best tour guide ever!), we learned about and saw tomos (spectacular sinkholes in the ground that swallowed up cattle and led to the discovery of many caves underneath in the Waitomo region). Walking up to the cascading creepers forming a living, shimmering curtain at the entrance of the cave, we felt the temperature drop by fifteen degrees. It was dark and eerie as we walked the undulating 700 meter recycled plastic walkway inside the cave and observed the stalactites, stalagmites, tomo openings and scary tunnels and holes that were still undiscovered. Later with helmets and headlamps on, we crossed a little bridge into the Glow Worm caves and floated in awe on a raft boat under a ceiling lit up with a million glow worms, an amazing out of this world experience to the purest fairy lights nature could rustle up for us.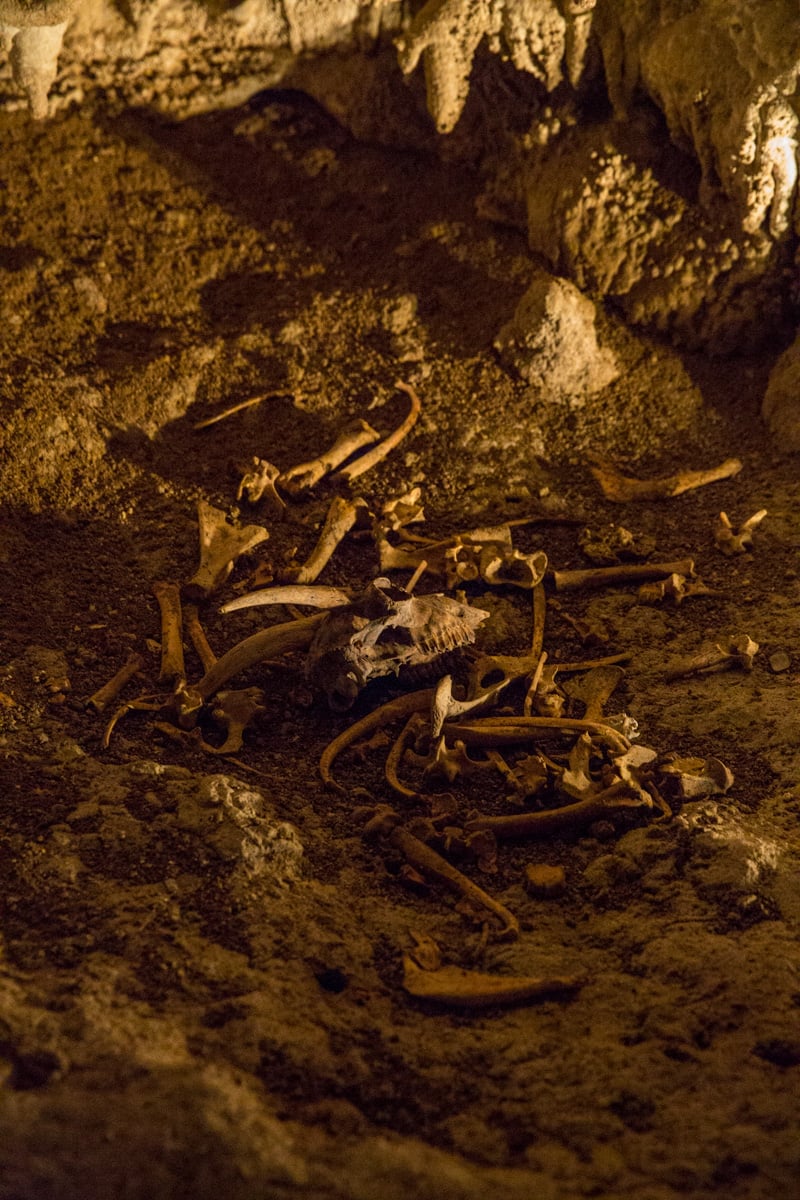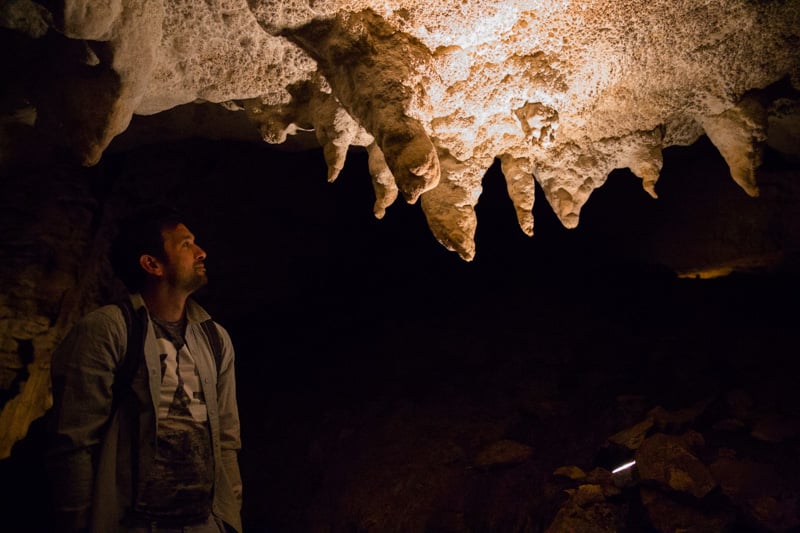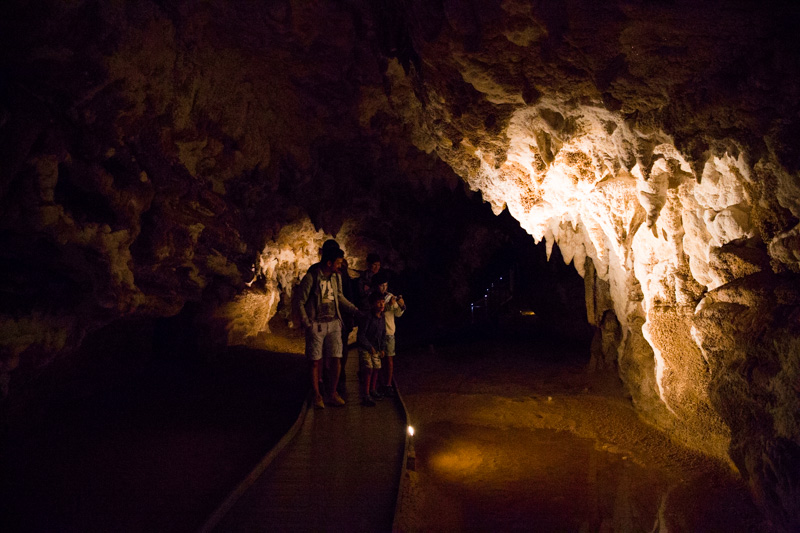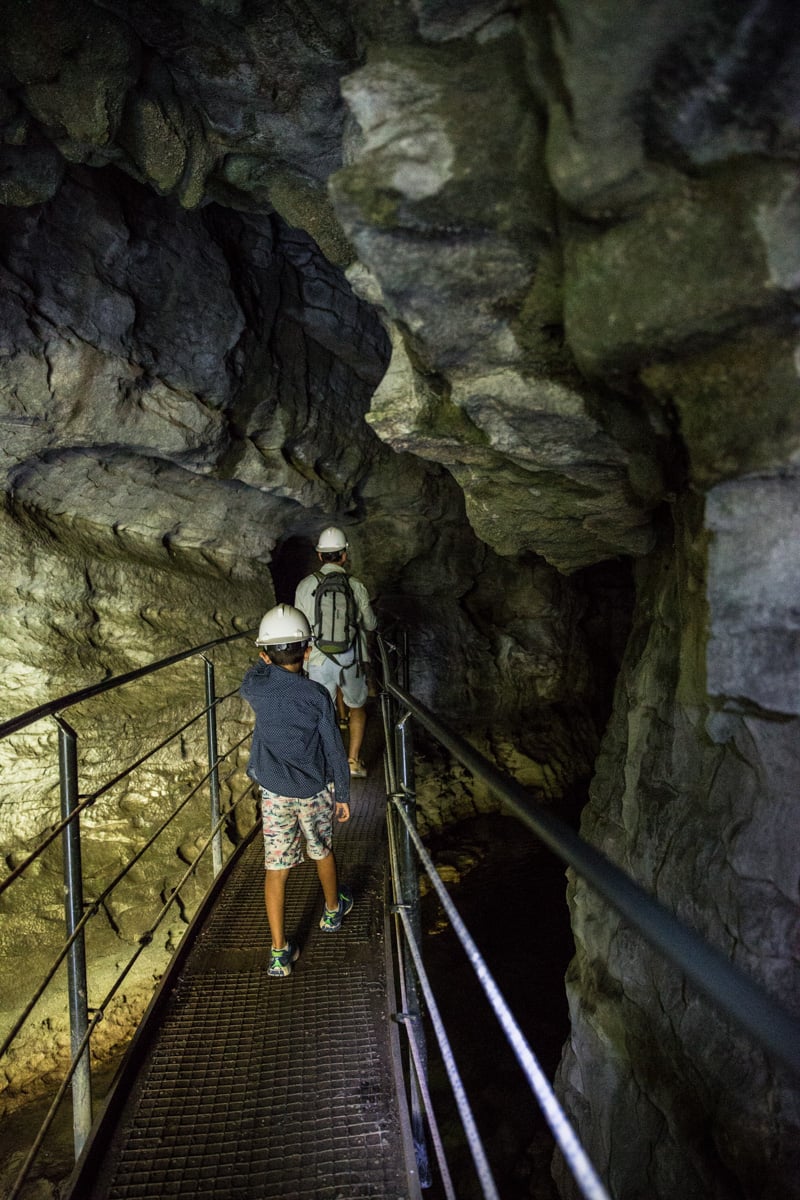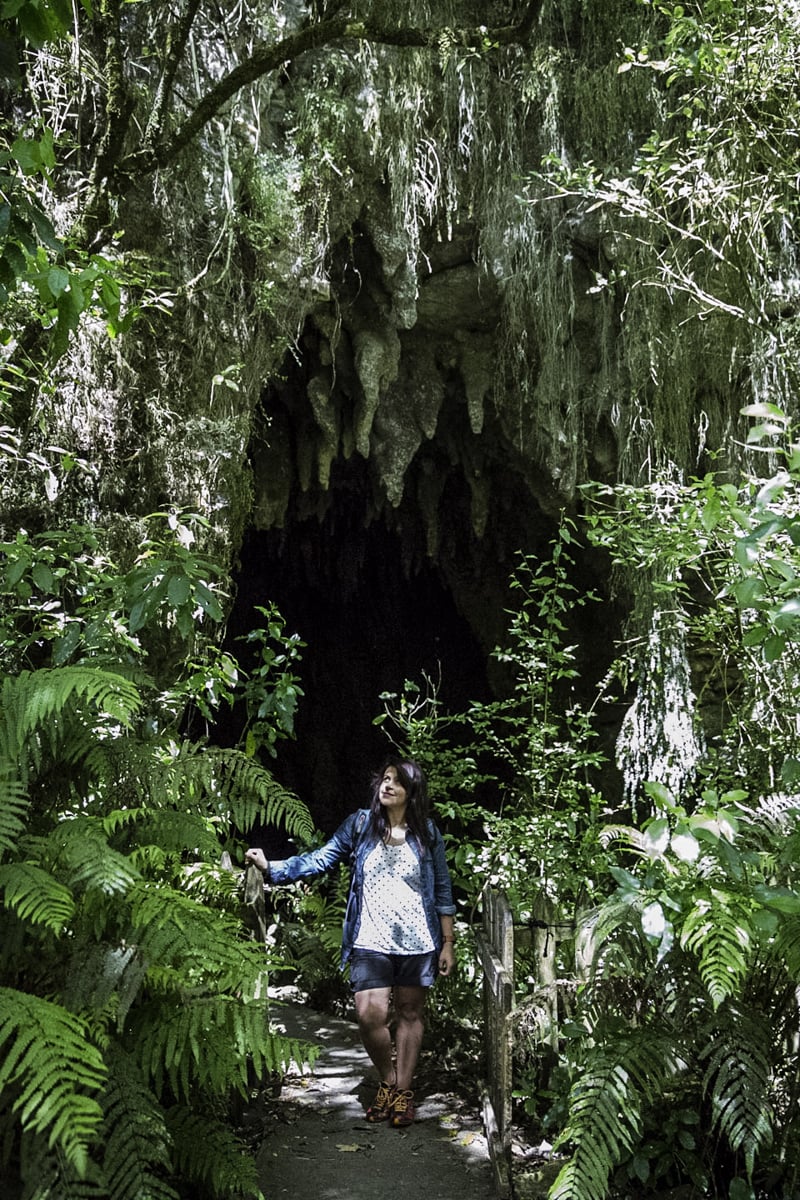 On our way back, we were meant to walk up a winding path forged along the side of the hills, but we got lost and kept going up and up till we were high enough for my vertigo to kick in. The path became more treacherous and we had lost our group when we stopped and took too many pictures (typical!). So we retraced our steps and then went back up again when there was no one at the other end. Nick and Rivs saved the day by running up ahead right to the tip of what now seemed a mountain and not a hill while I tried to stop hyperventilating and kept the seven year old from walking off the hill in all his excitement. It was a relief to find our group waiting patiently for us. With vivid images of floating under the twinkling lights in the dark cave firmly wedged in our mind, we embarked seeking new adventures in the Bay Of Plenty region of New Zealand. Coromandel was going to be memorable!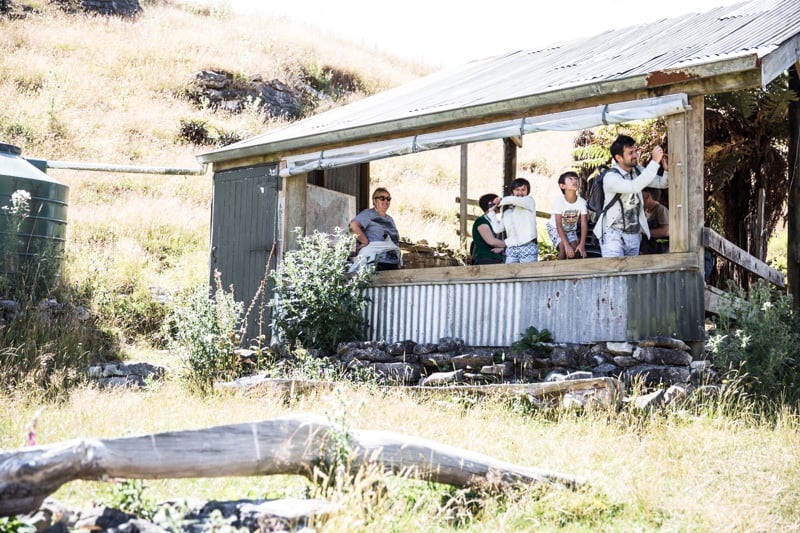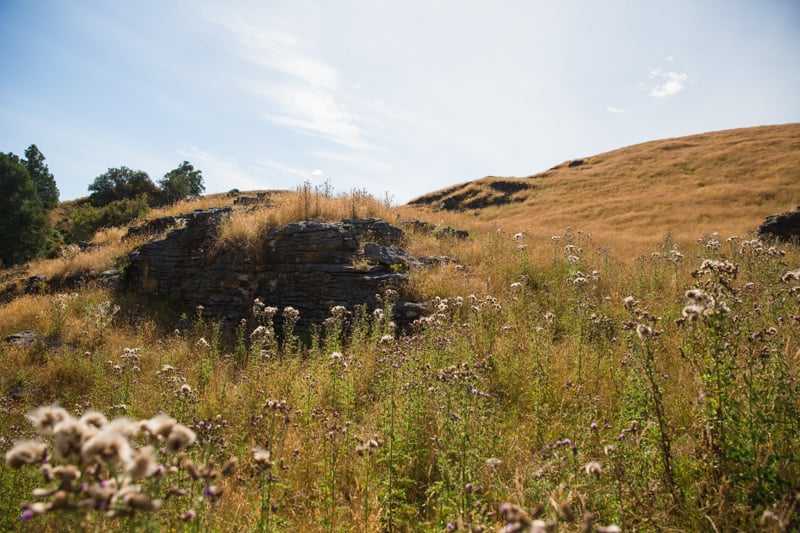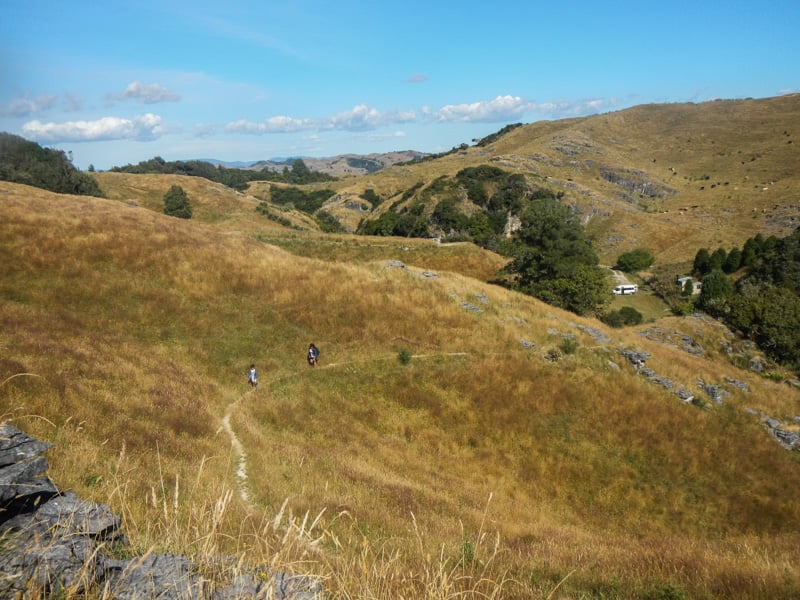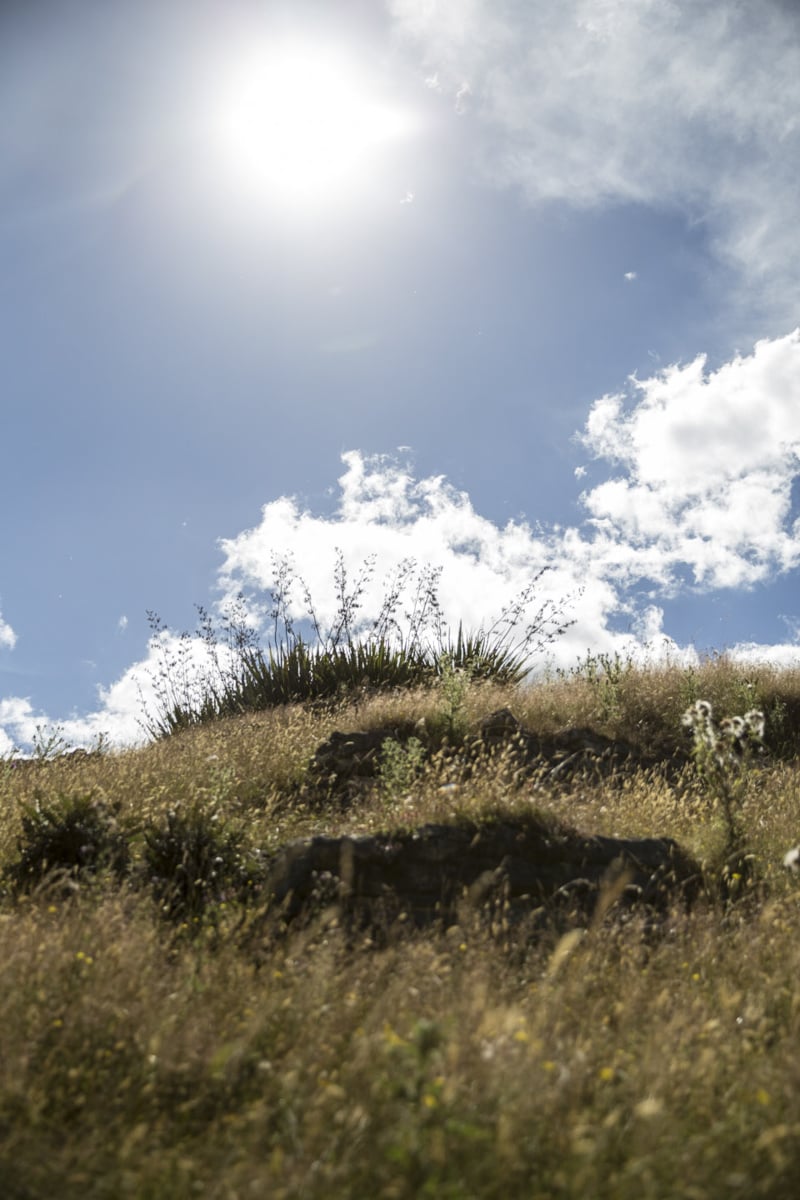 The drive to Coromandel was a mix of emotions for me. As I marveled at the almost Scottish scenery, we drove along side the pristine waters of the bay for the longest time before steeply ascending on narrow winding roads that had no railing! No railing! I think I literally clawed my way on Nick's side as he drove merrily (no fear of heights there!). Our home for the next three nights was a Jurassic Park hideaway up in the mountains on the historic 309 Road harbouring protected native New Zealand forest lands. A true blue rustic forest lodge awaited us behind foreboding tall metal gates. Perched amidst pre-historic fern trees and lush New Zealand bush, our stay here was truly spectacular with views going on forever and resting on the shiny blues of the Bay. While in Coromandel we had the best Mussels we have ever had at The Mussel Kitchen. Pepper Tree Restaurant was another delicious discovery in Coromandel town.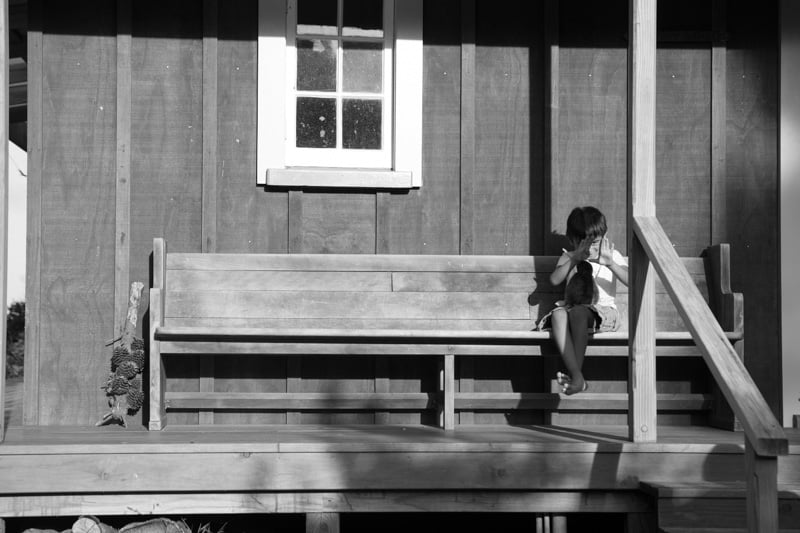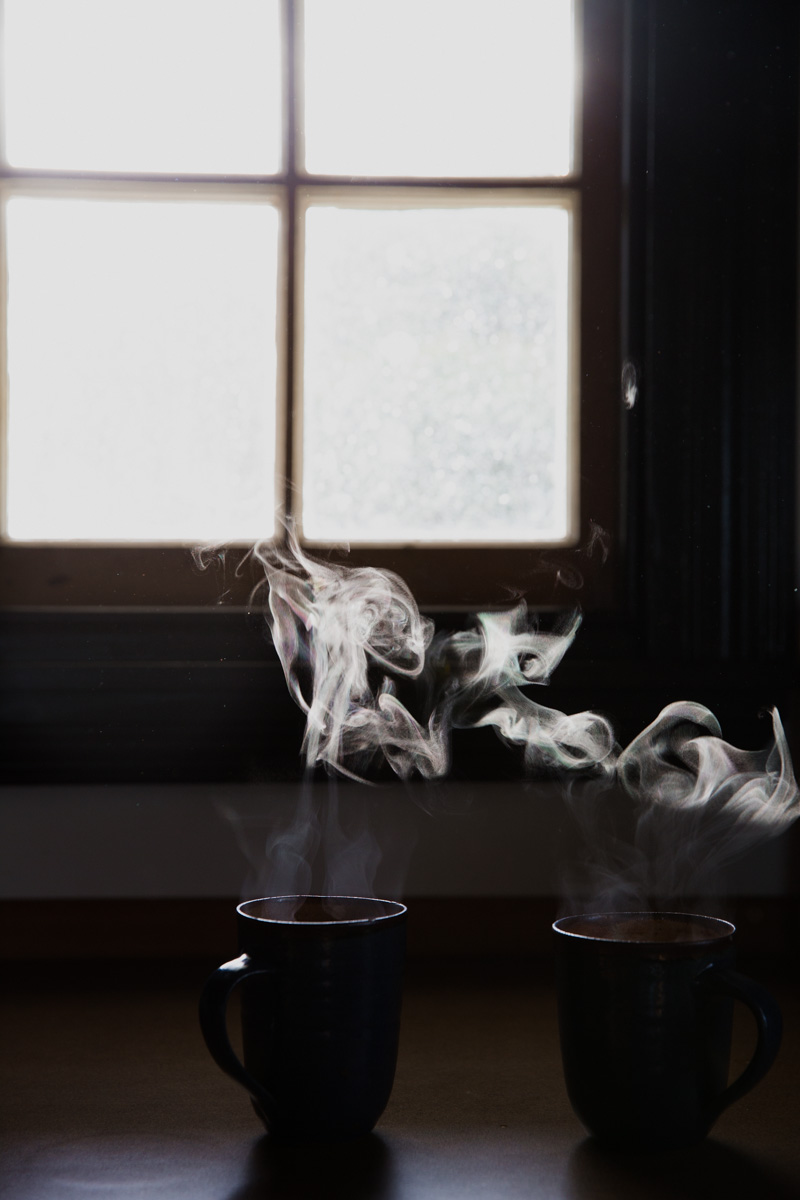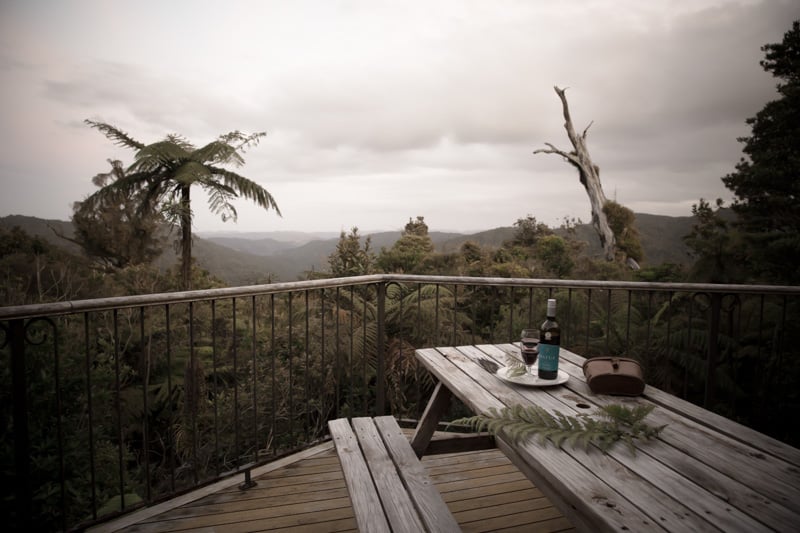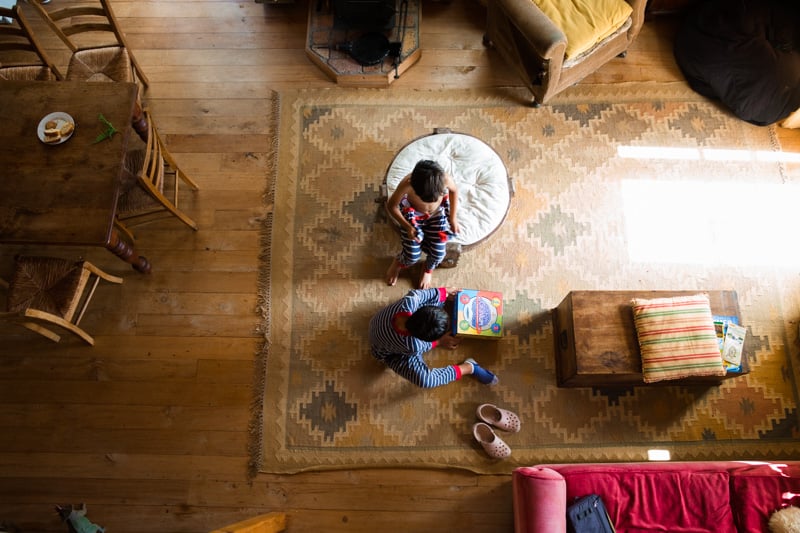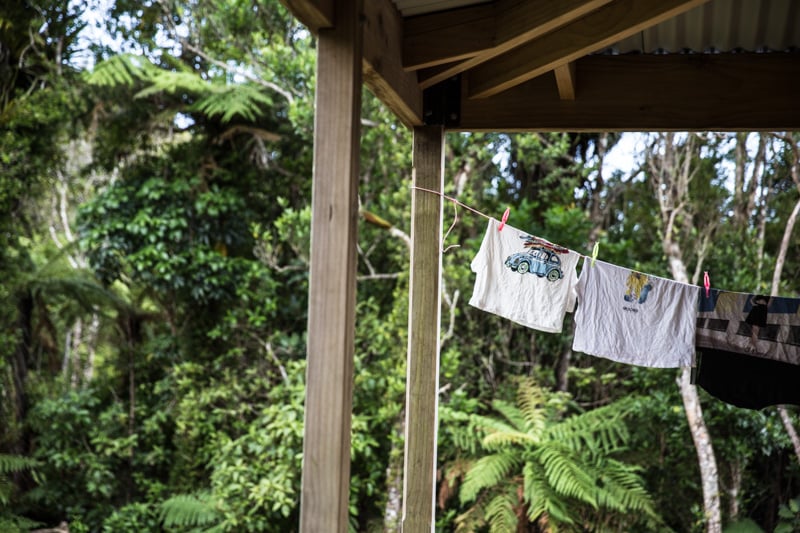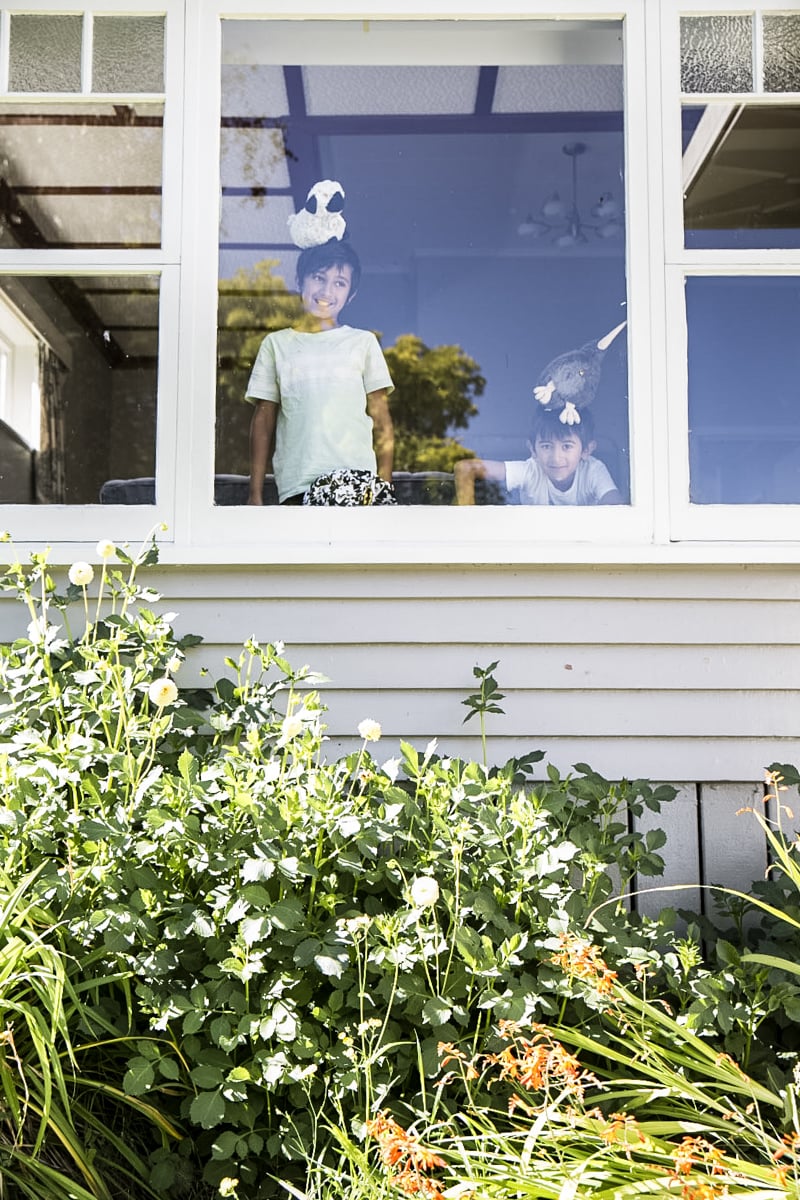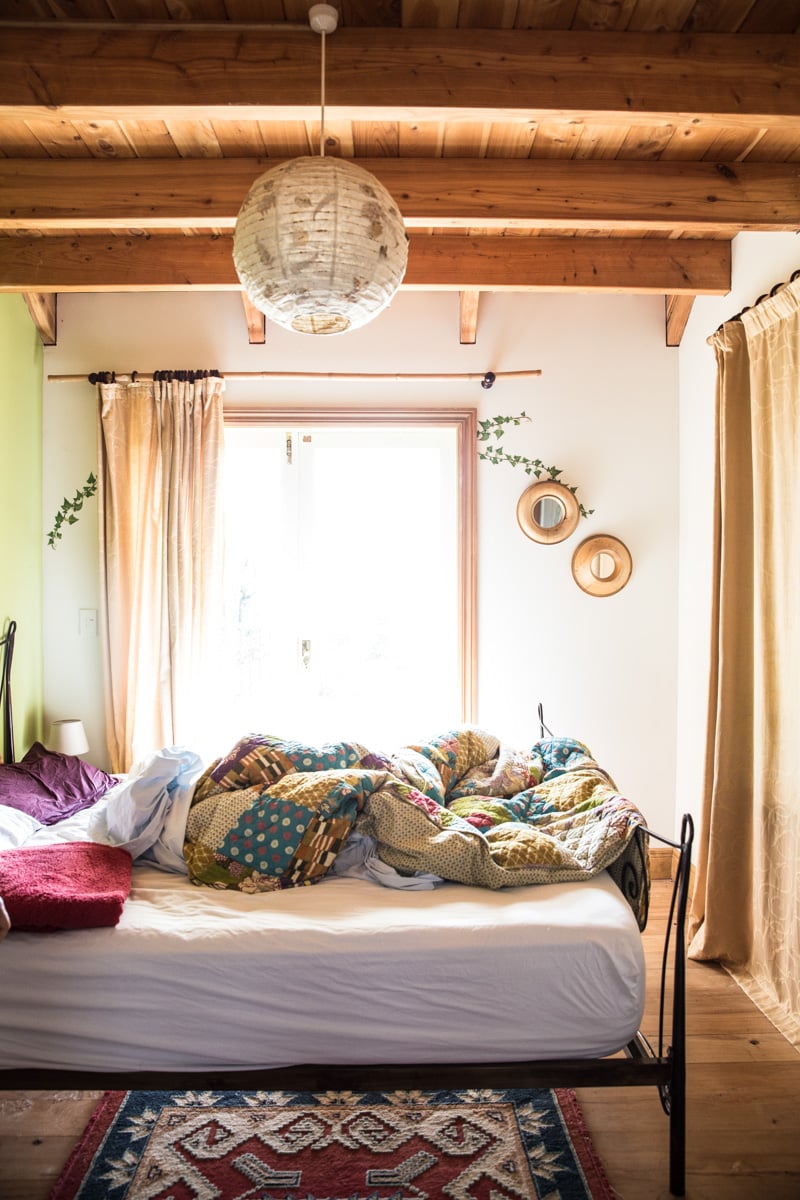 New Zealand's famous 309 Road is a scenic 22-kilometre journey which crosses the backbone of the Coromandel Peninsula from east to west. Mostly unsealed, it showcases spectacular scenery as it winds through lush farmland, pine forests and extensive areas of beautiful native bush. Some say they named the 309 for the number of bends, while others say it's the number of minutes the horse-drawn carriage used to take. Along the 309 Road, we spent half a day at the hilarious Waterworks, a water themed park unlike any you might have seen with the exhibits and activities planned with a hearty sense of humour. We also discovered and explored an ancient Kauri Pine Grove – home to giant kauri pine trees with a diameter of over 6 meters. They were so spectacular and so old (over 1000 years) that we had to hug them. We were in complete awe of these 50 meter tall giants and wondered what stories they would tell if they could speak.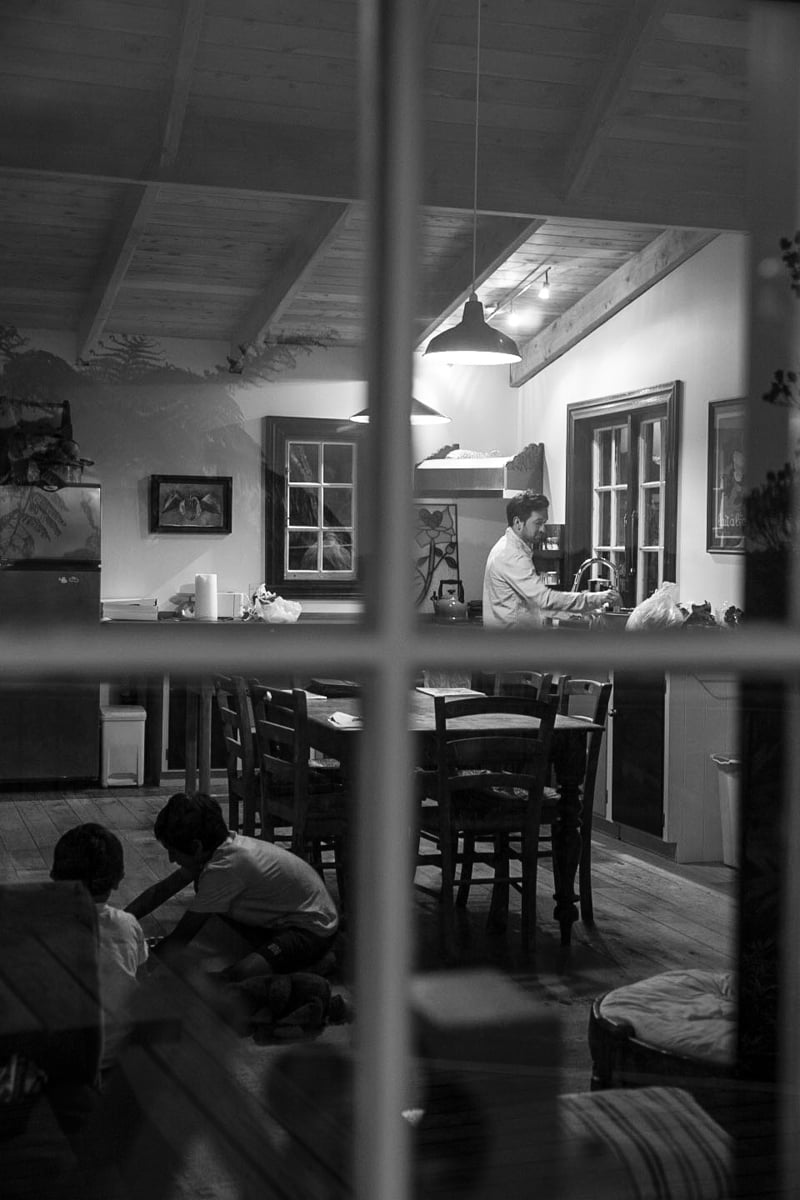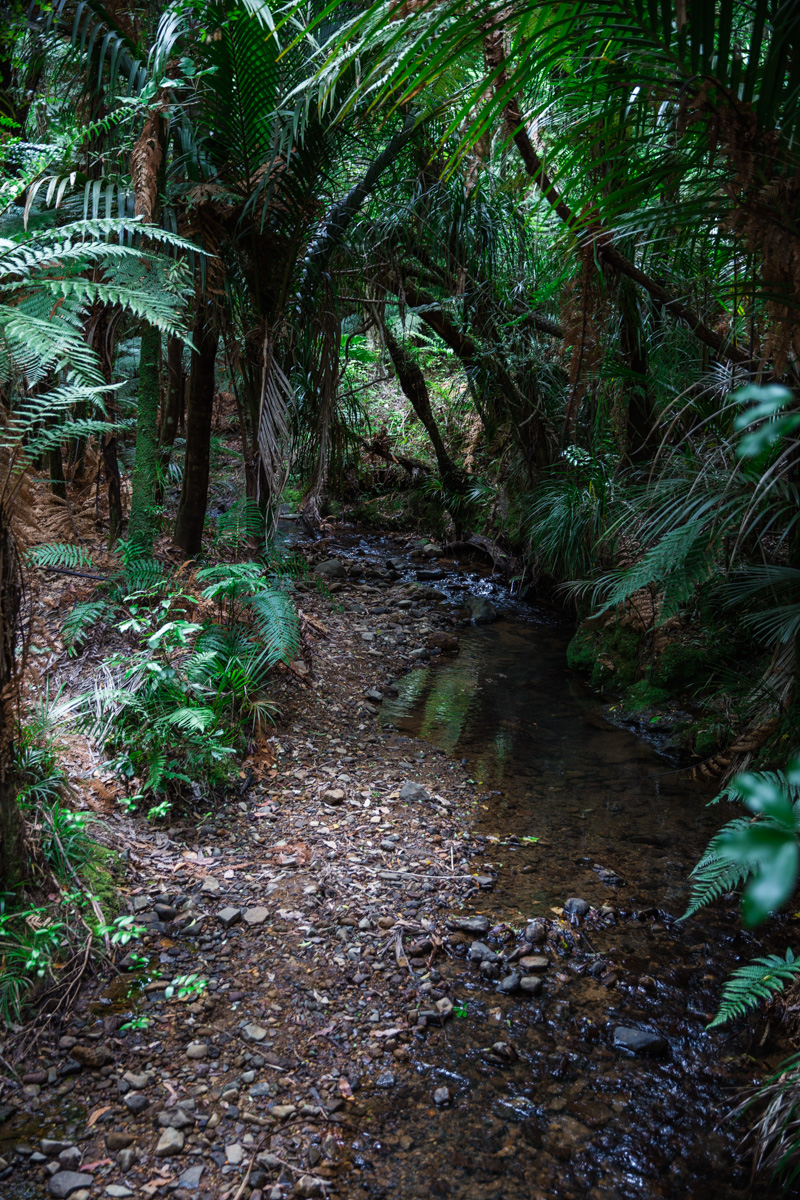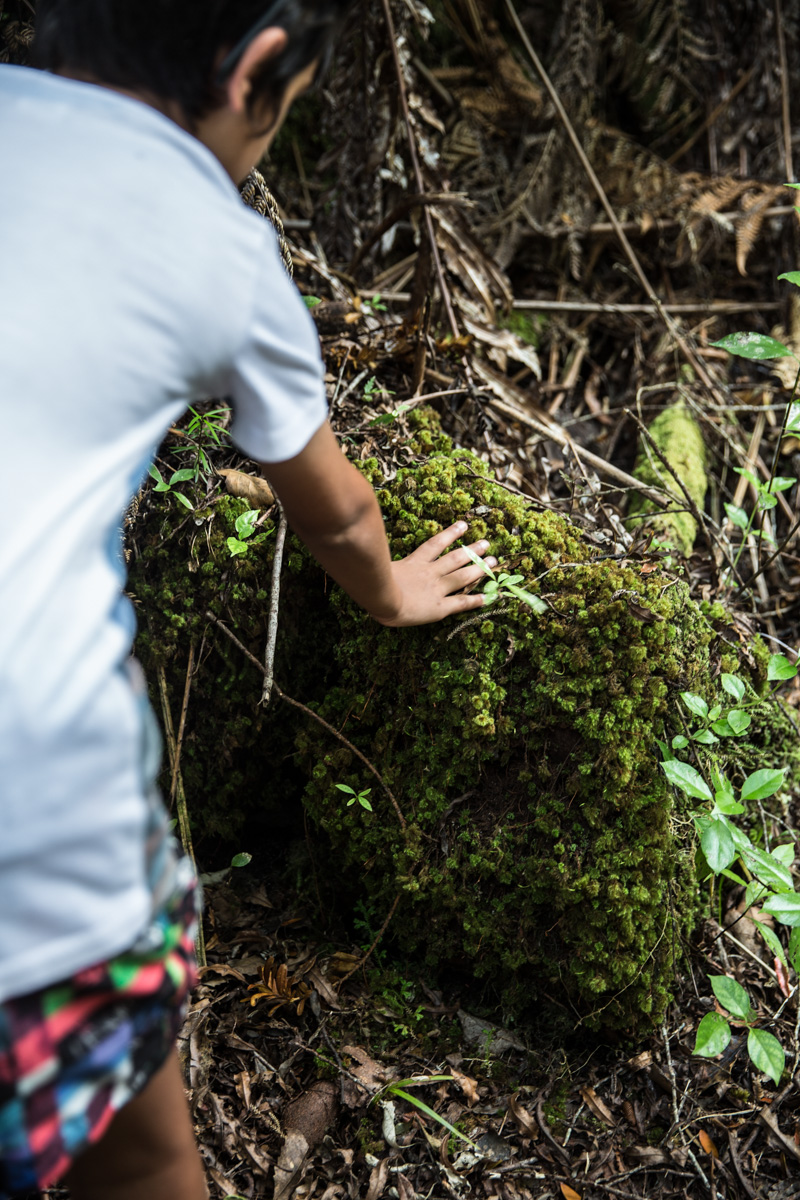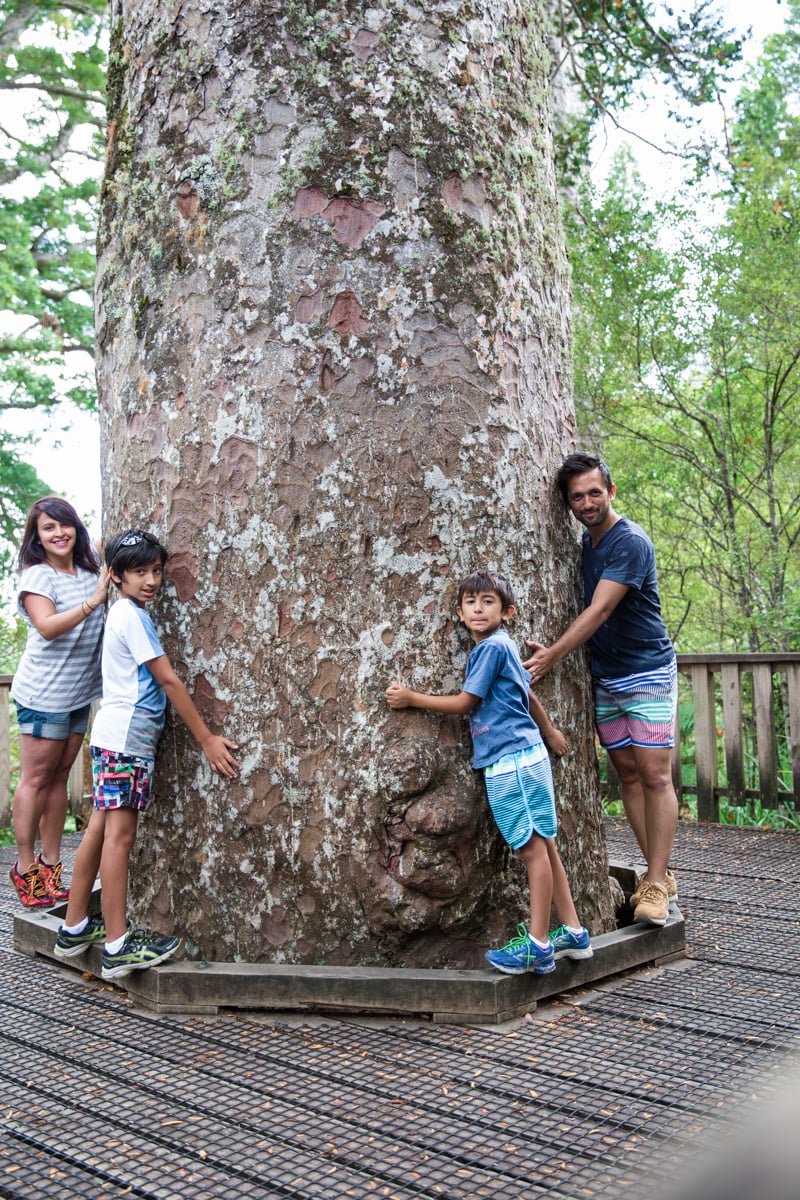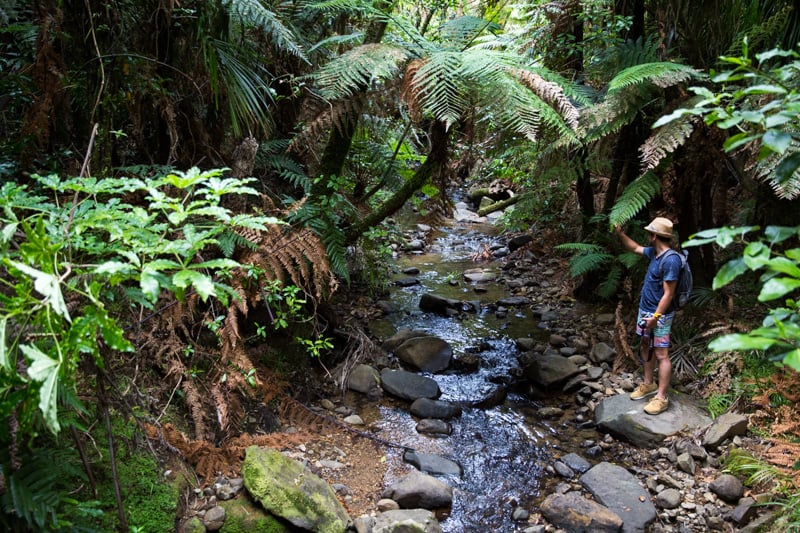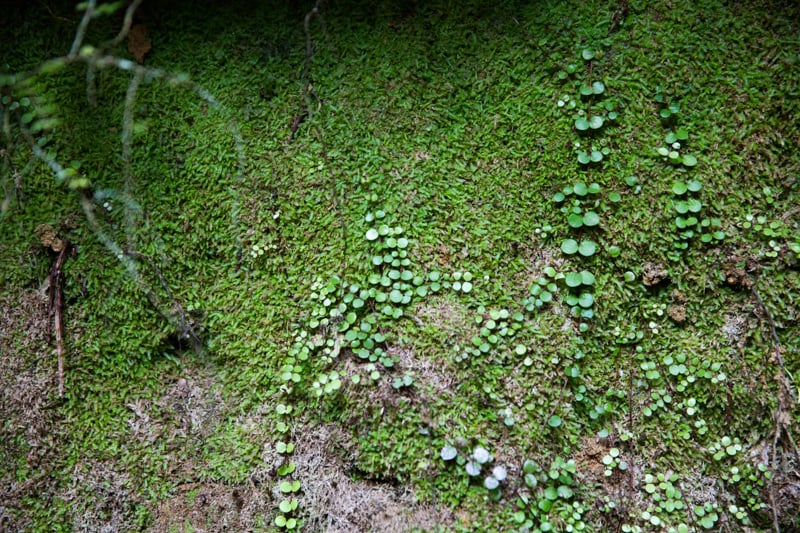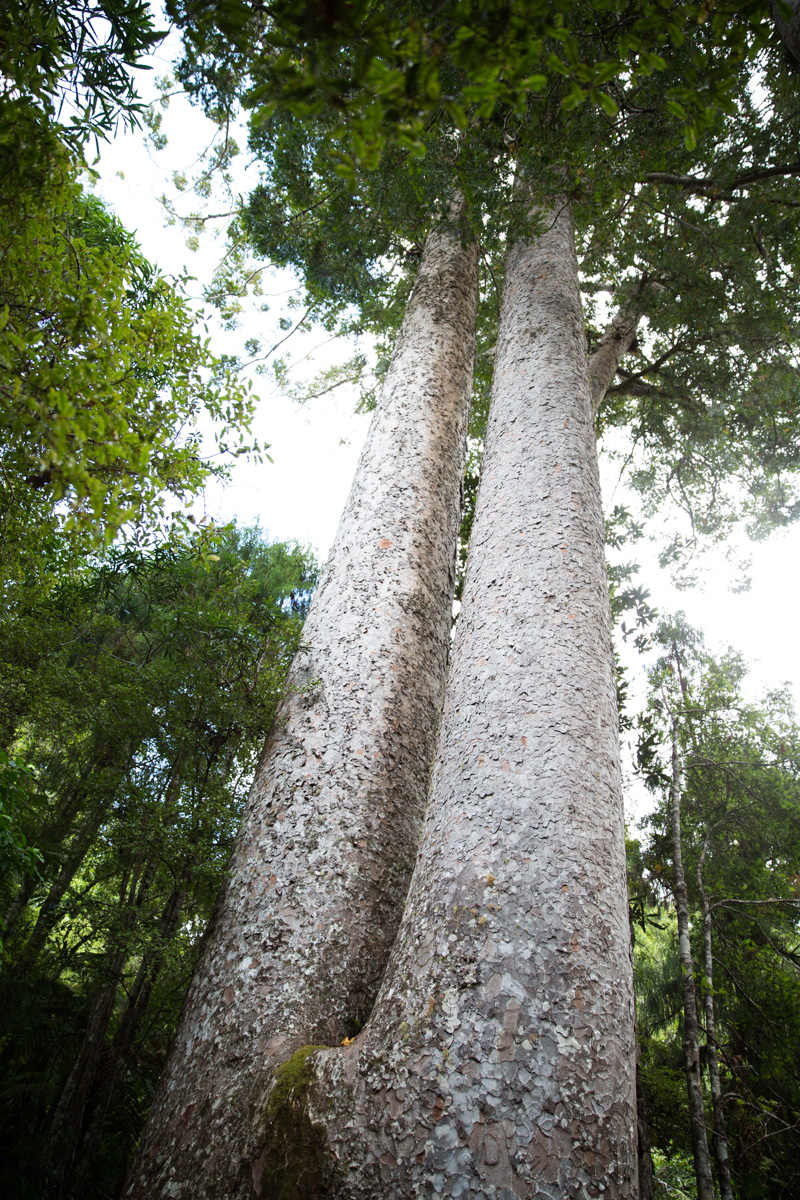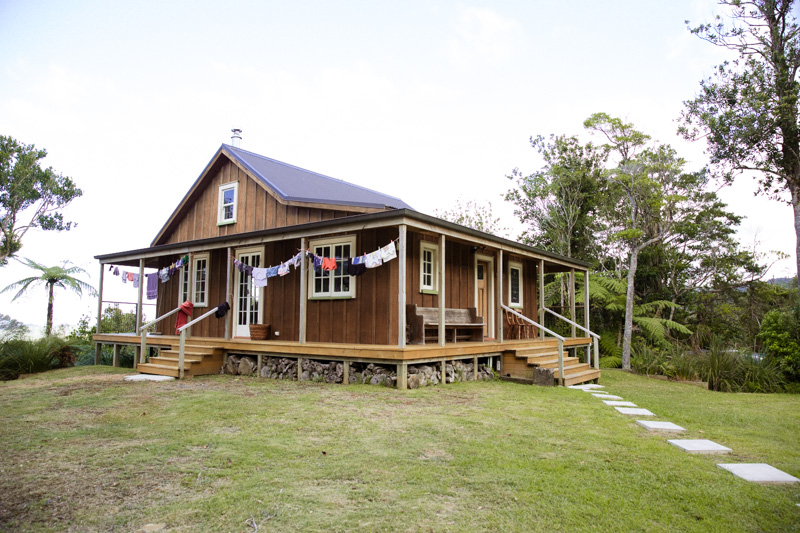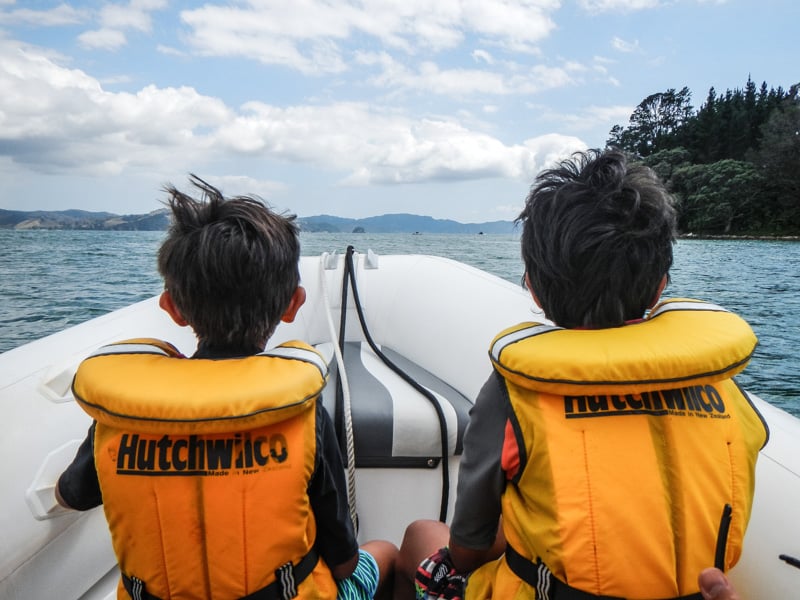 On our last day in Coromandel, we drove to Hahei beach and got on a dinghy, again with life vests on (there seems to be a pattern here!) and bumped our way on choppy waves out on to the open sea. We were mesmerised by the beautiful Cathedral Cove which was the setting for the Chronicles Of Narnia movie. We passed under sea tunnels, bobbed into a sea cave and entered a blowhole. We floated over the Hahei Marine Reserve and fed fish. We later scrambled our way to the Hot Water Beach in Mercury Bay armed with spades and dug ourselves a little sauna of hot water right there on the beach. A truly unique experience on one of New Zealand's most dangerous beaches, volcanic activity under the surface pushes hot water up through two fissures on the beach an hour on either side of low tide. Hundreds of people flock to this area and dig themselves a little hot water bath that only nature can provide. Amazing!
We left Coromandel with a belly full of mussels and memories of the kiwi calling in the bush outside our forest lodge. We were on a mission to Auckland. We wanted to see a kiwi. A trip to Auckland zoo was in order which is home to the Operation Nest Egg Program. It allows visitors to see the newly hatched kiwis before they are released into the wild, a program that is actively involved in saving kiwis from becoming extinct. While in Auckland, we also visit Mt Eden (Maungawhau), a dormant volcano nestling a giant crater whole summit is the highest point in Auckland. Oh and after waiting patiently in the dark for nearly half an hour, we did see two kiwis. They are huge! Like a possum! It was worth it.
Our last day in New Zealand was bittersweet. We longed to fly back to the sanctity of our home but we were sad to say goodbye to the little big island of giant tree ferns, folklores and a million grazing sheep. Traveling together for two weeks, being cooped up in a car for hours on end and spending quiet evenings in strange new homes devoid of technology with laughter and stories recounted from the day had brought us even closer as a family. We slowed down and felt at peace. Our travels had enriched our souls and filled us with a slow burning hunger to go and explore lands far and beyond. A life well travelled truly connects us with the world we live in, far more than a device or book could. And so we returned home to a smashed windscreen in the Sydney storms and brought back the sunshine from New Zealand, our hearts filled with wanderlust and a renewed resolve to travel far and travel often.