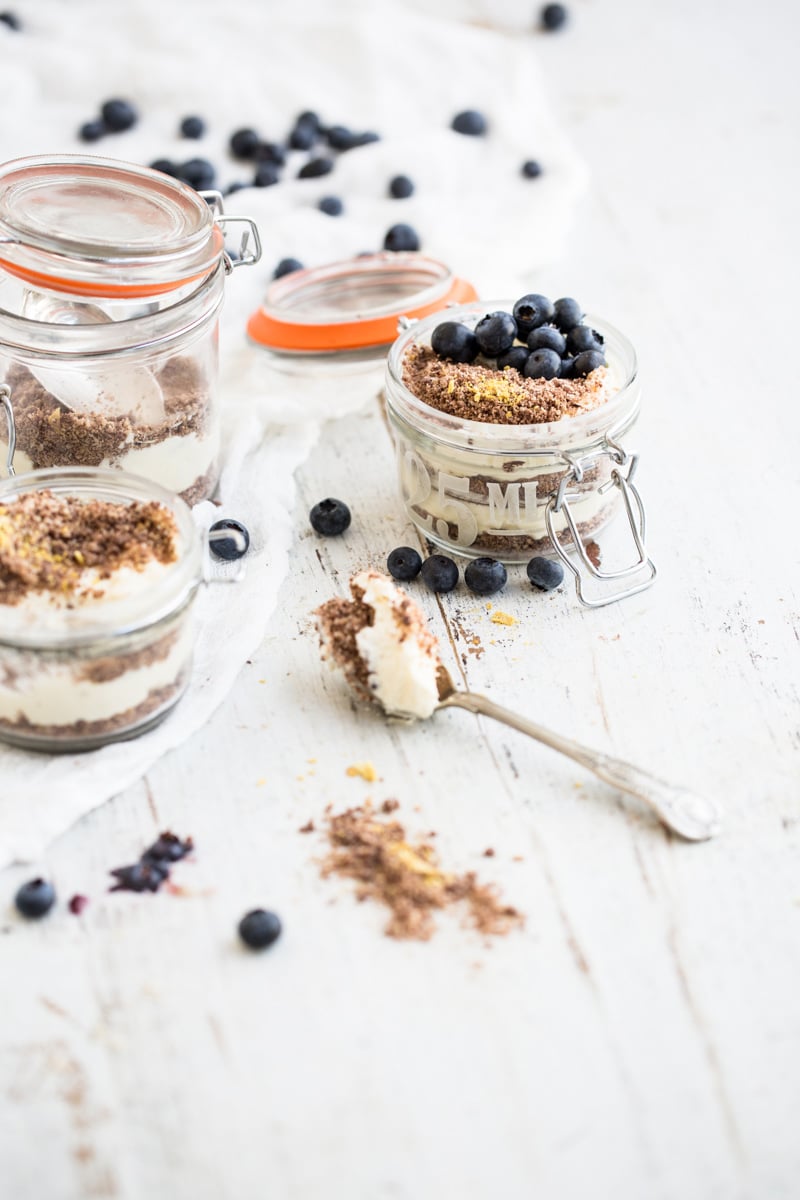 This has been my kitchen for 6 years.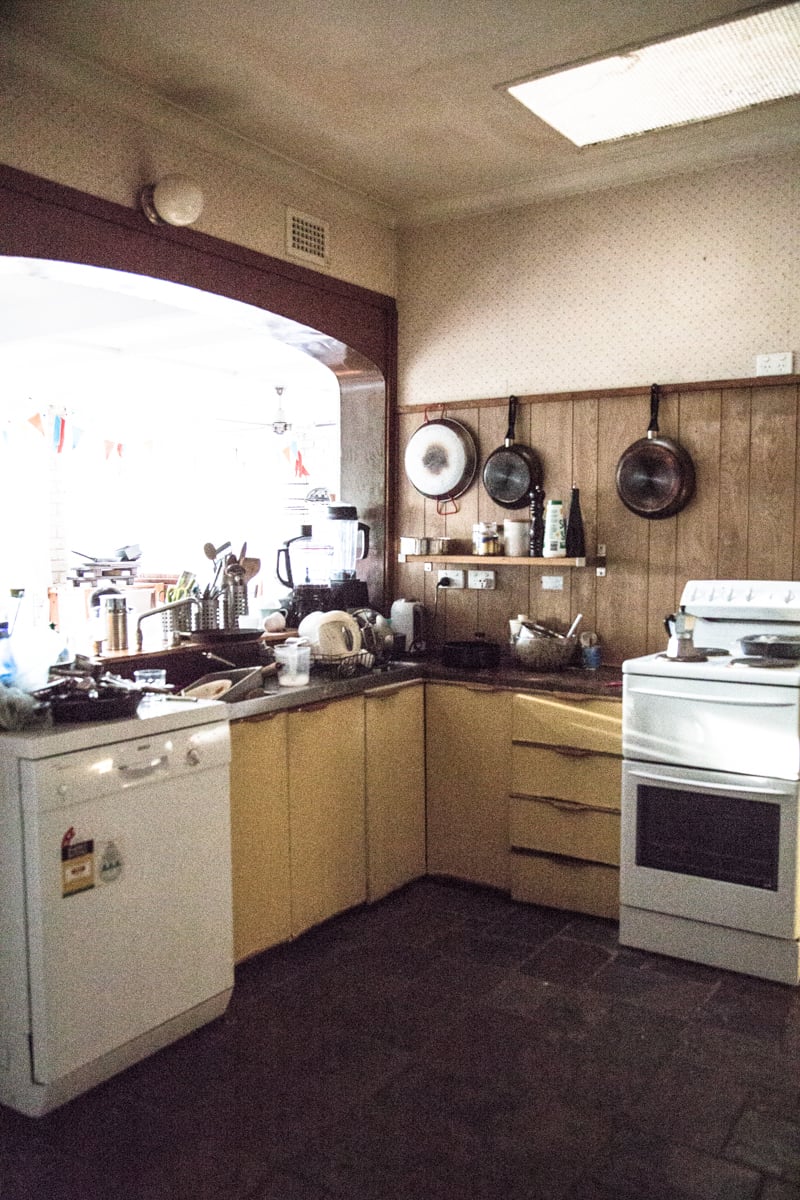 This is my kitchen this morning and has been for the past two weeks as I write the book.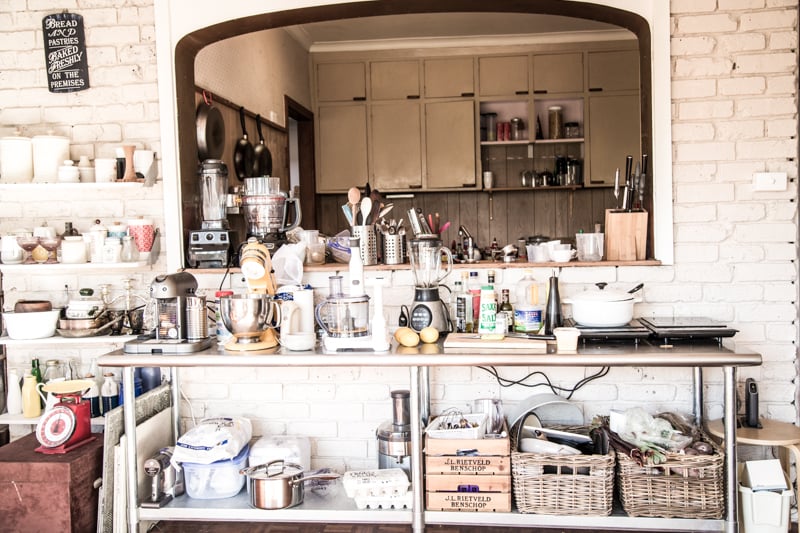 This little bench is like my island in the vast ocean. Everything I have, everything I know and everything I aspire to do all comes down to this little bench. From the chaos that prevails on this stainless steel counter, rises creativity. And occasionally, a sense of calm when something that takes root in my head blossoms into a full blown plate of deliciousness under my often dry, non-manicured fingers. This is my temporary kitchen that I have set up to assist the recipe testing and cookbook writing process. It has two portable induction cooktops, an odd mix of unmatched induction cookware that I can count on one hand and a small army of kitchen appliances. Once the book is done, I move over to the dark side that is my 40 year old kitchen with mustard cabinets. Taking centre stage today on my workspace is the Breville All In One that was sent to me by The Good Guys as part of the Voices Of Australia 2013 Blogger's Challenge. An appliance and a secret ingredient. A lemon.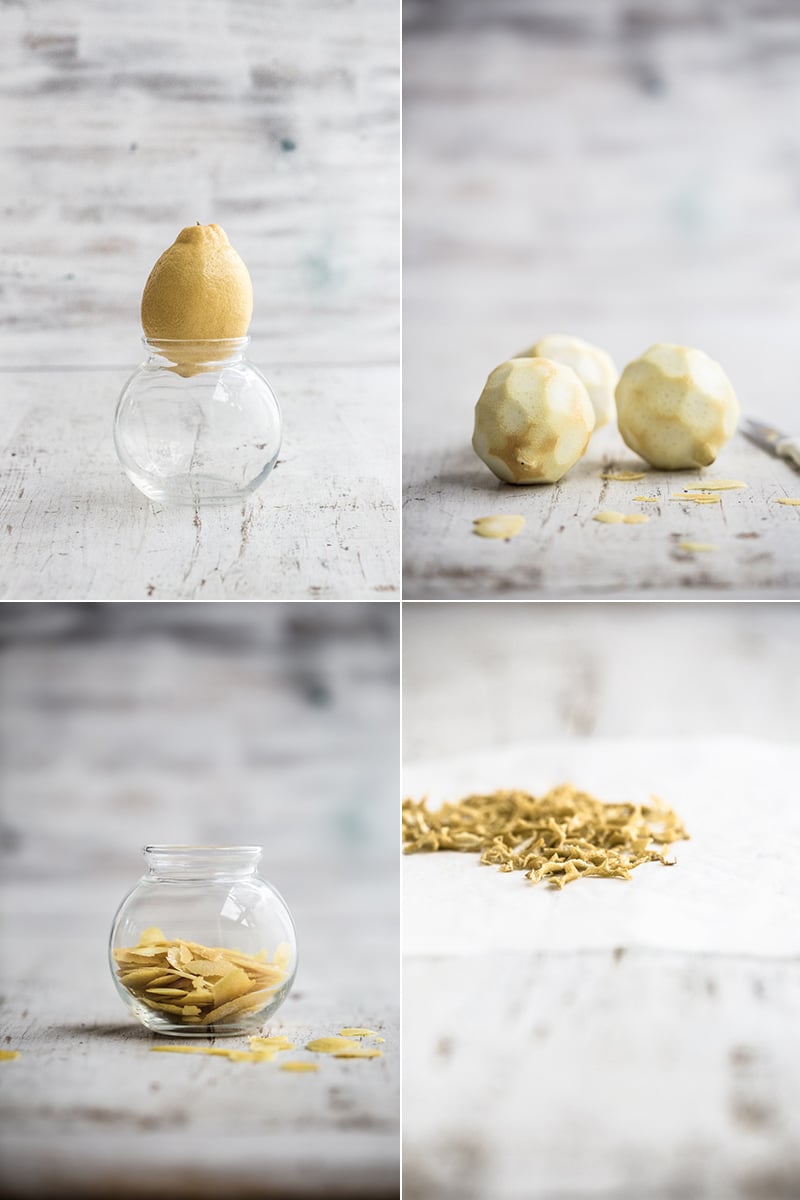 I had watched a demo of the Breville All In One a few months ago and I already owned one so I knew what I had to do with it. I have had a steady supply of lemons this year from my three lemon trees. For this challenge, I wanted to create an ingredient first to develop the recipe later. I decided to make lemon peel powder.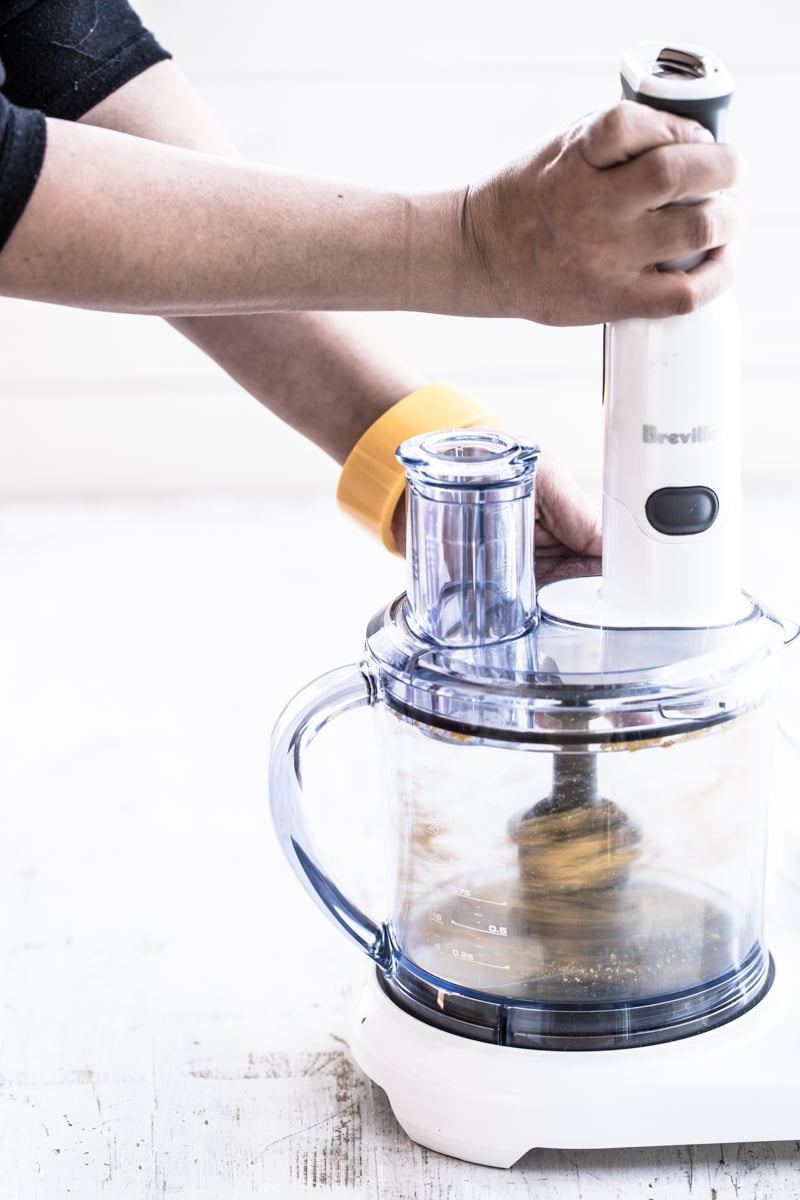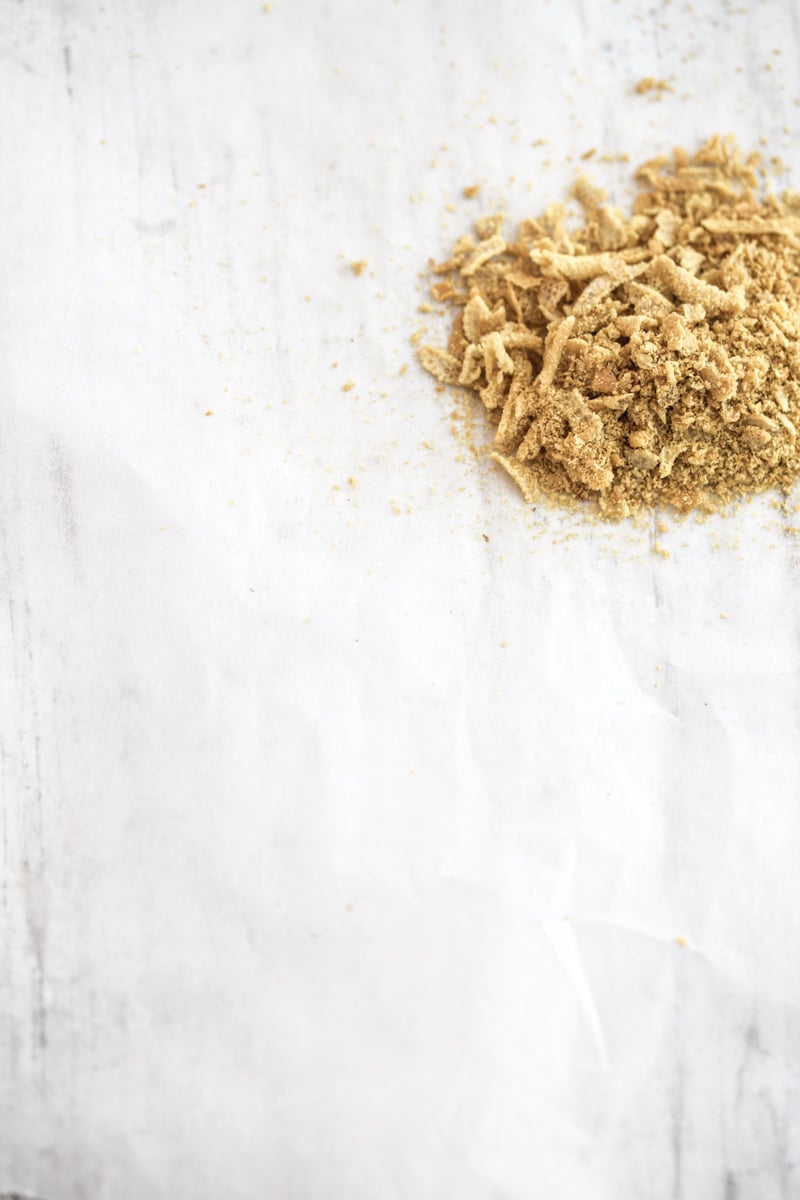 So I peeled the skin off four juicy lemons using a sharp vegetable knife. I made sure I only peeled the yellow skin and not any of the white pith. I put it on a baking sheet in the oven after I made some pizza. Did not lower the temperature. Did not set the timer. Wondered 20 minutes later whether the neighbours were cooking something awful again and realised I had an oven full of charred lemon skin.
So I peeled another four lemons. I had some grand ideas to make the drying process work quickly. "Hair Dryer!" I thought giving myself a virtual pat on the back. "Sometimes, I am so smart!" I smiled mentally. I put the carefully peeled skin in a deep bowl and pointed the hair dryer at it. A split second later with half of the peel on my head, a fraction of it blown away onto the black hole that is my other side of the kitchen and a couple of flakes stuck to my eyelash, I decided I wasn't so smart after all. Hair Dryer. Fail.
I only had four more lemons. I had to make this work. So I peeled them again. This time I couldn't feel my hands, they were so numb with all the peeling. I set the timer and watched the peels curl and shrivel up into golden little ringlets in just about 5 minutes. Quick as flash I pulled them out before they decided to over tan themselves. I cooled them completely.
Using the Breville All In One, I whizzed them and whizzed them on the highest setting till they became polenta-like coarse powder. The smell! Oh the smell! Make this powder. You can do so much with it. Sprinkle it on desserts, use it in home made face masks, blend in smoothies, season sauces and steep in a cup of ginger tea. But I had an ulterior motive. I had to make these gorgeous Lemon Chocolate Crumb Pots. No cook, no fuss cheesecake in a jar made with dark chocolate, hazelnut meal, lemon peel powder and cream cheese. Must make for the weekend guys!!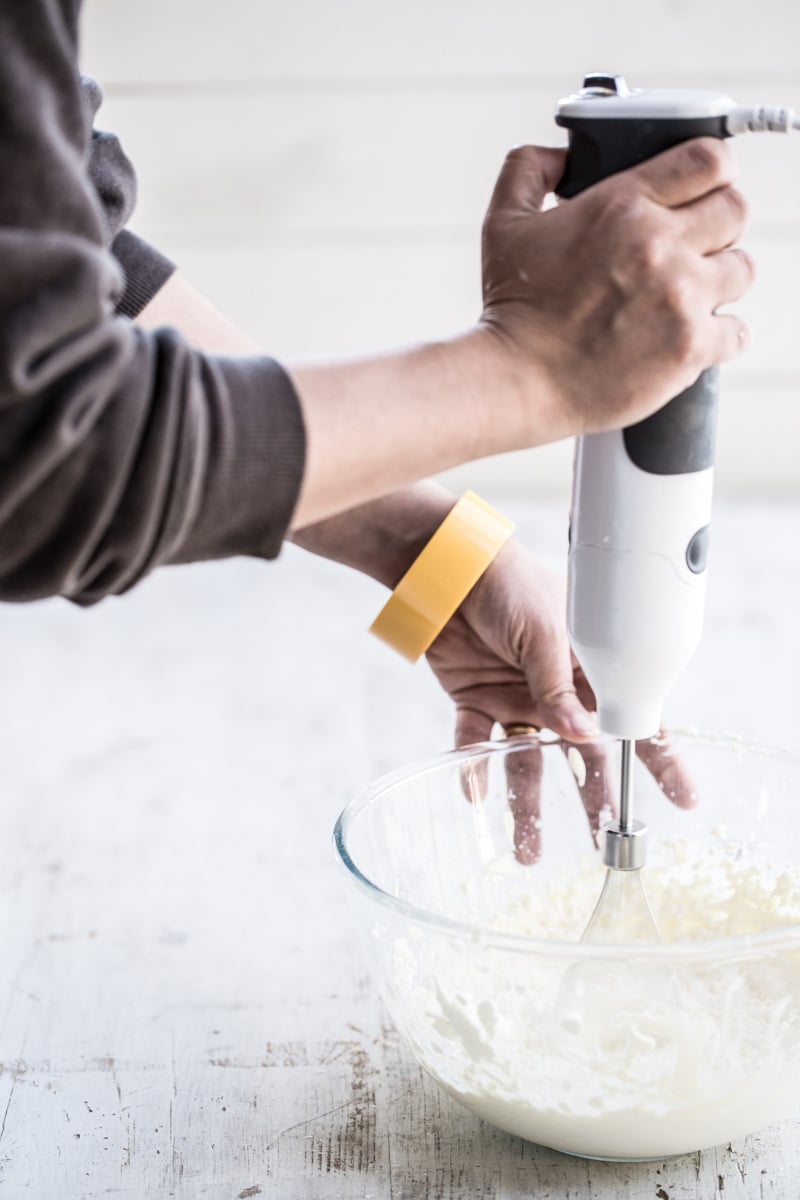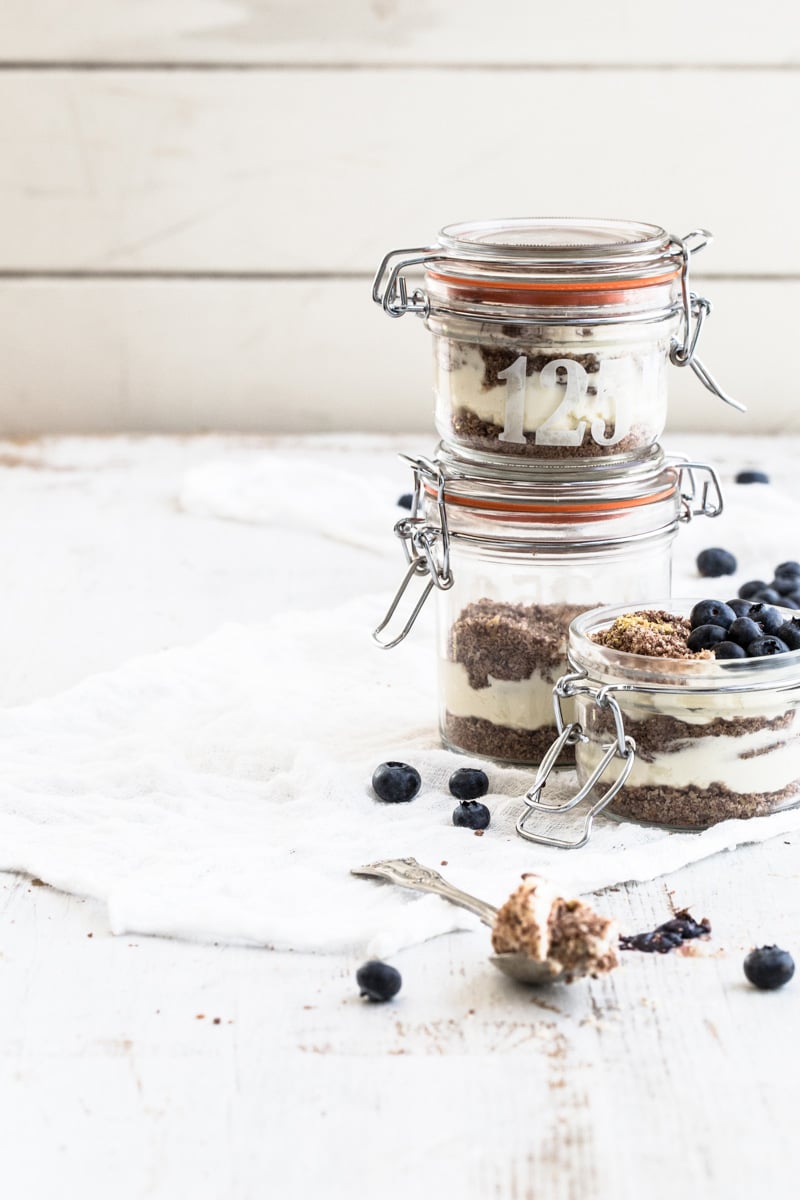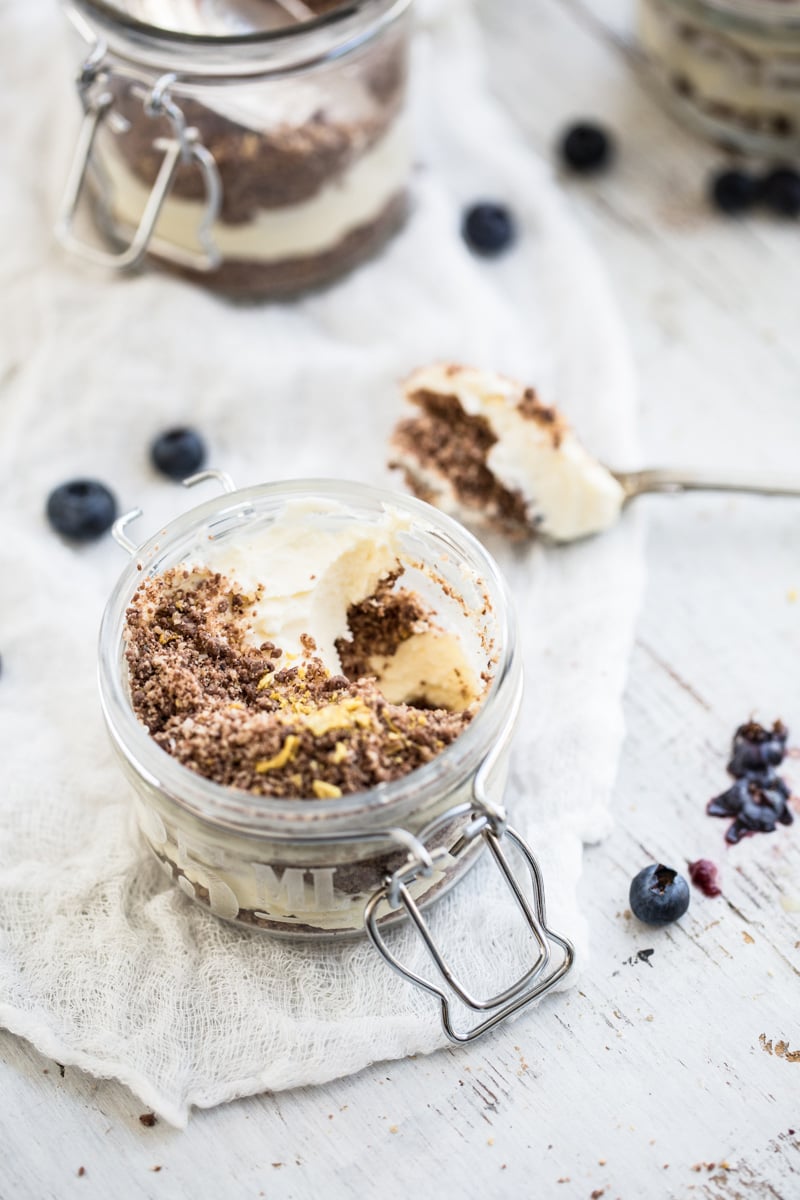 [print_this]
LEMON PEEL POWDER
A beautiful golden coarse powder made from oven dried lemon peels. Great with everything.
Makes - 2 tablespoons
Ingredients
4 lemons
Method
Peel the skin of 4 lemons using a sharp vegetable knife. Make sure you only peel the yellow skin and not the white pith below.
Pre-heat oven to 200C. Place lemon peel on a baking paper lined baking tray. Toast in the oven for 5 minutes until dried and curling around the edges. Remove from oven and cool completely.
The dried lemon peel can be processed to a powder in a hand blender or chopped really fine.
[/print_this]
[print_this]
LEMON CHOCOLATE CHEESECAKE POTS
Make lemon peel powder and use to it create delicious lemon and chocolate crumbs. Layer the crumbs in jars for a decadent cheesecake dessert.
Makes - Serves 4 in small 125ml jars
Ingredients
1/2 cup dark chocolate, broken into pieces
1/2 cup hazelnut meal
1 tablespoon desiccated coconut
1/2 teaspoon lemon peel powder
juice of 1 lemon
1/3 cup icing sugar, sifted
250g cream cheese
3/4 cup thickened cream
Method
Combine chocolate, hazelnut, coconut and lemon peel powder in the bowl of the Breville All In One with the dual blades attached. Process on high for a few minutes until mixture resembles breadcrumbs. Remove and set aside.
Combine cream cheese, cream, lemon juice and icing sugar in a deep bowl. Using the whisk attachment on the Breville hand blender, process the mixture until smooth. Change the whisk to the blender attachment to remove any lumps in the cream cheese mixture.
Starting with the crumb mixture layer the dessert in glasses or jars. Top the crumb layer with the cream cheese layer and repeat to the top. Garnish with extra lemon peel powder and blueberries.
Eat straight away because it is so hard to resist or make ahead and chill in the fridge for a party you know you have this weekend!
[/print_this]